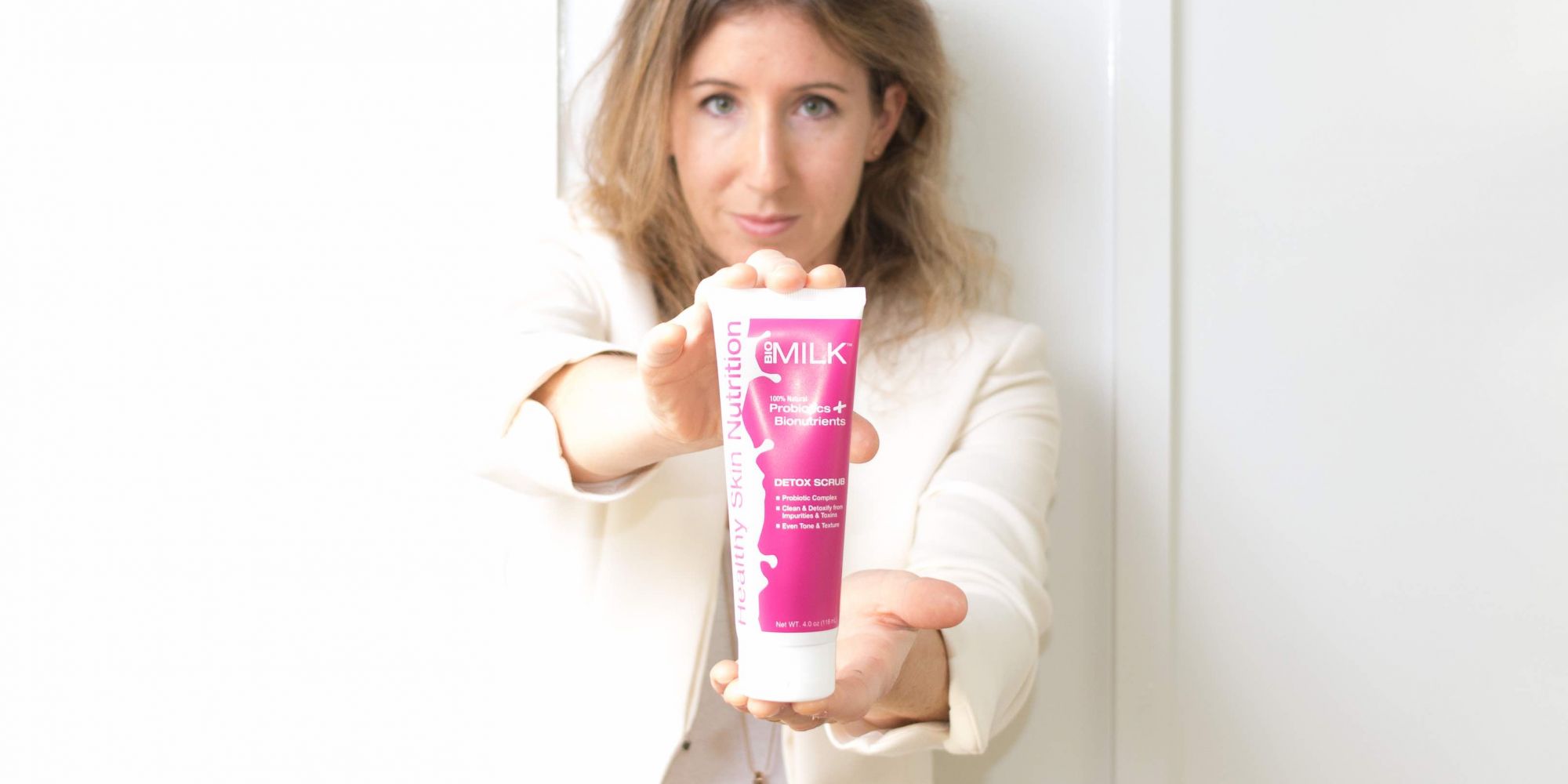 Biomilk's Valerie Casagrande Is Banking On Good Bacteria To Build A Great Skincare Brand
Milk does skin good. That's the premise of Biomilk, a probiotic-propelled beauty brand created by veteran marketer Valerie Casagrande. Not yet a year old, Biomilk is making headway in e-commerce driven by a growing hunger for helpful bacteria, eye-catching packaging and five nutrient-packed products. "My biggest fear would be to see Biomilk not reach its full potential," reveals Casagrande. "When you have worked so hard on a brand, you know the potential you have in your hands." To realize that potential, she's focused on running a lean operation that maximizes the platforms it's on and exposure it gets. "Entrepreneurs have to take risks, but a key challenge for me is being clear about the risks I'm taking," says Casagrande. "I have stayed away from investments that wouldn't be reasonable." Beauty Independent chatted with her about smart investments, Amazon selling, sampling and the self-reliance essential to startup life.
What career did you envision for yourself and what career did you end up in?
I was born in Paris, where I grew up, went to school and graduated from business school. A year or two after I graduated, I had an opportunity to work in the U.S. My husband and I had no kids at the time. We thought, "Why not? We'll spend two or three years there." That was 13 years ago. We moved to Princeton, and I worked in sales for the contact lens division at Johnson & Johnson. Later, I entered the marketing group at the consumer division in New Jersey. I worked there for three years and then moved to Church & Dwight, another consumer goods company based in New Jersey. It might seem a bit silly, but I always wanted to work in marketing. The idea behind marketing is to create a new world. You bring something to life whether it's a product or service. That's a creative process I'm really passionate about. When I started working in marketing, it was my dream job.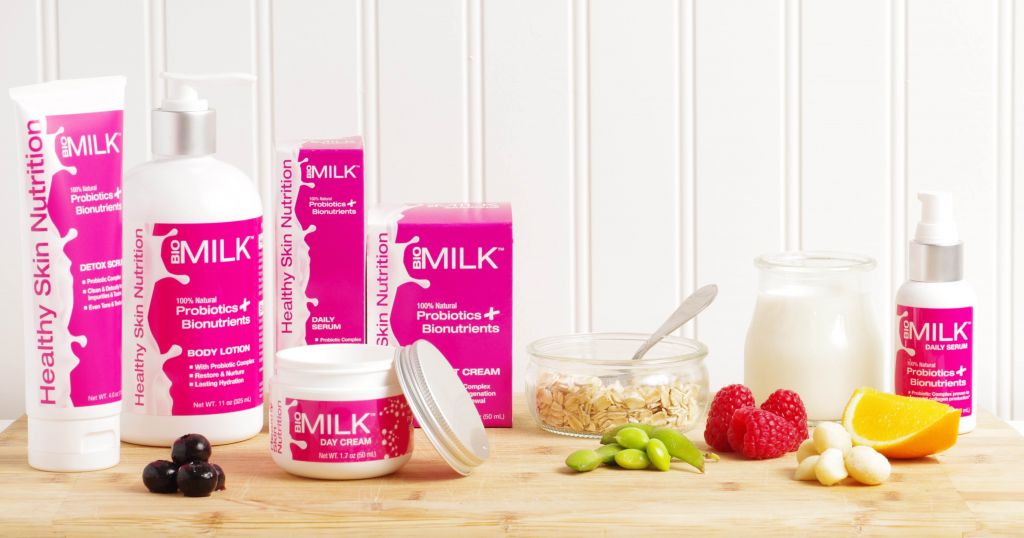 How did you find working in the U.S.?
The work relationships are different. In France, we give feedback in a very direct way. I had to learn to formulate my sentences so they didn't come out as so direct. It took me two years to get my English to the level it needed to be at for the work environment.
How did the idea for Biomilk come about?
Like any new mom, when I was a new mom, I was really into protecting my kids from the colds, runny noses and infections that they have at a young age. I'm the daughter of two doctors and having a healthy body and mind was always very important when I was little. One of the things my parents gave me was yogurt. Yogurt does wonders for you. The active cultures in it help strengthen your immune system and your stomach when you are taking antibiotics. My kids grew up on kefir milk, and I started making my own yogurt. I learned it has great benefits ingested, but also it has great benefits for your skin. Probiotics are good bacteria, and they can help with acne, rosacea, eczema and even anti-aging. It was a logical step for me from the healthy nutrition I wanted to give my family to the healthy nutrition your skin craves everyday.
When did you launch Biomilk?
We introduced the brand at IBE New York this summer. I left the group [at Church & Dwight] in the first quarter of this year when we were putting the final touches on the brand. A lot of times you leave a company when you feel unhappy, but I had great mentors and managers there. My thought process was that I had a great idea with fantastic potential, and I didn't want to ask myself 10 years from now, "What if I had done it?" I knew it was a risk, especially with kids at home. I have to manage that risk.
How much money did it take to get Biomilk off the ground?
We spent roughly $100,000. We are completely self-funded. That all came from my savings. The bulk of the investment was to achieve superior quality formulation and a superior sensorial experience. All of our products went through rigorous testing to ensure the formula wouldn't separate, no pathogens could grow, and there wasn't any risk of skin irritation. French people tend to be very passionate about multisensorial experiences with their products. It's about the visuals and how the products make you feel. I judged hundreds and hundreds of little bottles. I wanted the product to penetrate quickly, and make your skin look healthy and glowing, but I also wanted you to really love using it.
How long was the development process?
It took three full years of development. The hardest part was I had to rely solely on myself. I was making key decisions regarding the brand and what type of ingredients we would use. I spent hundreds of hours researching ingredients to make sure I was making the right choices. That aspect in the beginning was a little hard because you want to share ideas, and that's not always possible.
Pretend I'm a retailer. Give me a quick pitch on Biomilk.
Only Biomilk Skincare unleashes the power of 100% natural probiotics and bionutrients to support the healthy nutrition of your skin.
Where is the brand available now?
We are currently selling on our website and on Amazon, which is a great platform for us. We will be popping up on beauty e-commerce platforms soon. We are going to focus the bulk of attention for the first to three years online. I really want to make sure we create buzz and enthusiasm around the brand. Then, we will progressively extend to more traditional stores that are a fit for the brand.
Why did you decide to go on Amazon?
Being a young brand with limited funding, you want to make sure your dollars work as hard as they can for you, and you reach as many consumers as you can. Amazon has allowed us to be effective with our communication, but you have to be very smart about how you build your brand on Amazon. There are many different ways to work with Amazon. You can be an Amazon seller or vendor. You have to be mindful of the different criteria. For example, what does your supply chain look like? Are you willing to ship product yourself or do you need to rely on Amazon services to ship product? I chose to go with the Amazon vendor program because that allows me to ship to Amazon in bulk. Once consumers order, the products get packed and shipped by Amazon. That frees up time for me and allows me to focus on the everyday needs of the business, and it allows me to accept a broader range of advertising services on the platform. We are kicking up advertising now with key words and banners.
What's a dream retailer for your brand?
Target would be a dream account. I'm a big Target shopper. They're a good example of a retailer successfully bringing brands with unique perspectives to the greater public and really bringing diversity to the shelf.
When do you plan to reach profitability?
We are currently profitable, meaning every product we sell is profitable, which is tough to achieve when are a new brand in the beauty segment. I am very strict with our budget. It's all about what I can save to reinvest those pennies into better ingredients. As we grow, we will improve our profitability through economies of scale.
Who is the target customer for Biomilk?
We appeal to a broad spectrum of women, but the common theme is they take an active role in their health and in the health of their family. We are not a passive beauty brand, and they are not passive. Our customers work; they are raising families; they run; and they sweat. They don't diet. They eat healthily and enjoy life.
What's your website strategy?
Our website was a big investment. I wanted to make sure we communicated who we are and our story, and what's behind our products: the ingredients we use and what they do for skin. I also wanted to promote healthy living from a holistic perspective. On our website, we have a blog with articles about how to live a healthy life. We are going to have content from a panel of health, skin, yoga and homeopathy experts. We want to be a source of information.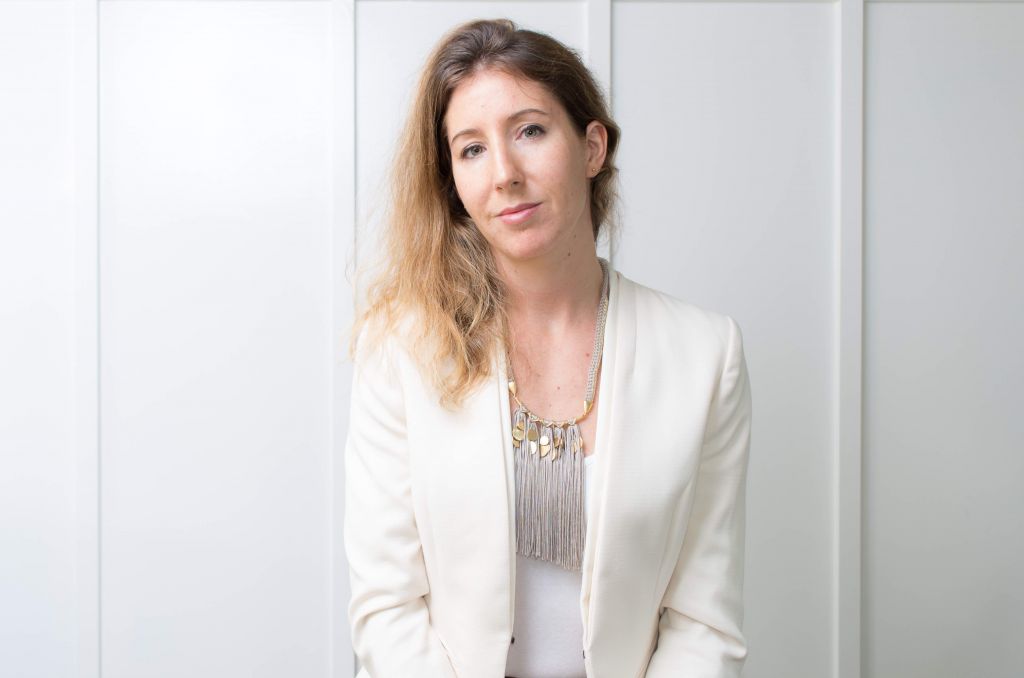 What is Biomilk's hero product?
It's hard to choose, but my favorite might be our Daily Serum. It's a very potent formula. It has a probiotic complex proven to support collagen production. Consumers who try it are seeing results within a week to two weeks. It's the equivalent of a daily supplement that you take everyday, but it's for your skin.
What's Biomilk's price range?
We range from $16.99 for our scrub to $22.99 for creams and lotions. My goal was to stay under $30. I wanted my product to be accessible. With that in mind, I worked really hard to make sure we were formulating a high-quality product, but at a price point that was reasonable.
What's been the worst day at your business and why?
I remember a day when we were a year to a year-and-a-half into the development process when I started receiving batches from the lab, and one of them you could see separation in. In another one, the fragrance had been impacted by the base of the formula. I had six or seven jars in front of me, and none of them were working. The formulas were just not cooperating. I had to take a deep breath and a step back. I went out for a long run, and I came back with a much clearer mind.
What has been a pivotal early discovery?
Our body lotion is one of my favorite products because I can't stand greasy lotions. It penetrates the skin quickly and leaves it soft for hours. We noticed that consumers weren't choosing our body lotion right away, though. It took more convincing. The reason is body lotions tend to be in larger formats than a day cream or night cream and, in the decision criteria, fragrance is more important. So, people were thinking, "What if I don't like the fragrance? Then, I'll have a large bottle I'm not necessarily going to use." Once they try it, it is one of their favorite products. In the near future, we will be investing in samples of our body lotion to make sure they can try it and to reassure them that they are going to love it.
There's been a boom in probiotic products. What does that mean for Biomilk?
Currently, consumers are very knowledgeable about probiotics. They know they are good bacteria that support the general health and wellness of the body. They might not completely understand the benefits for skin. Even though they might not be able to articulate exactly what they do for the skin, if you ask them if they are interested in using facial care products that contain probiotics, 86% will tell you they are interested. If you talk about skincare products generally, 72% tell you that they want to use probiotic products. Probiotic skincare is here to stay for the long run, and we are going to learn so much more about it as more clinical data becomes available.
What packaging splurge was worth the money?
Design was so important. You have two seconds to convince someone, when they see a brand, to pick up the product. When design is done the right way, it tells the story of the brand, who you are and what you stand for. Every color and shape you select has an impact. A splurge was to work with the right design agency – Fusion Marketing in Princeton – and spend the appropriate number of hours brainstorming the pattern for the splash of milk in our design. I wanted it to be a memorable element of the brand. We have packaging that pops. We have a bright pink color and that was very intentional. I wanted to make sure a person would pause and want to learn more about the product.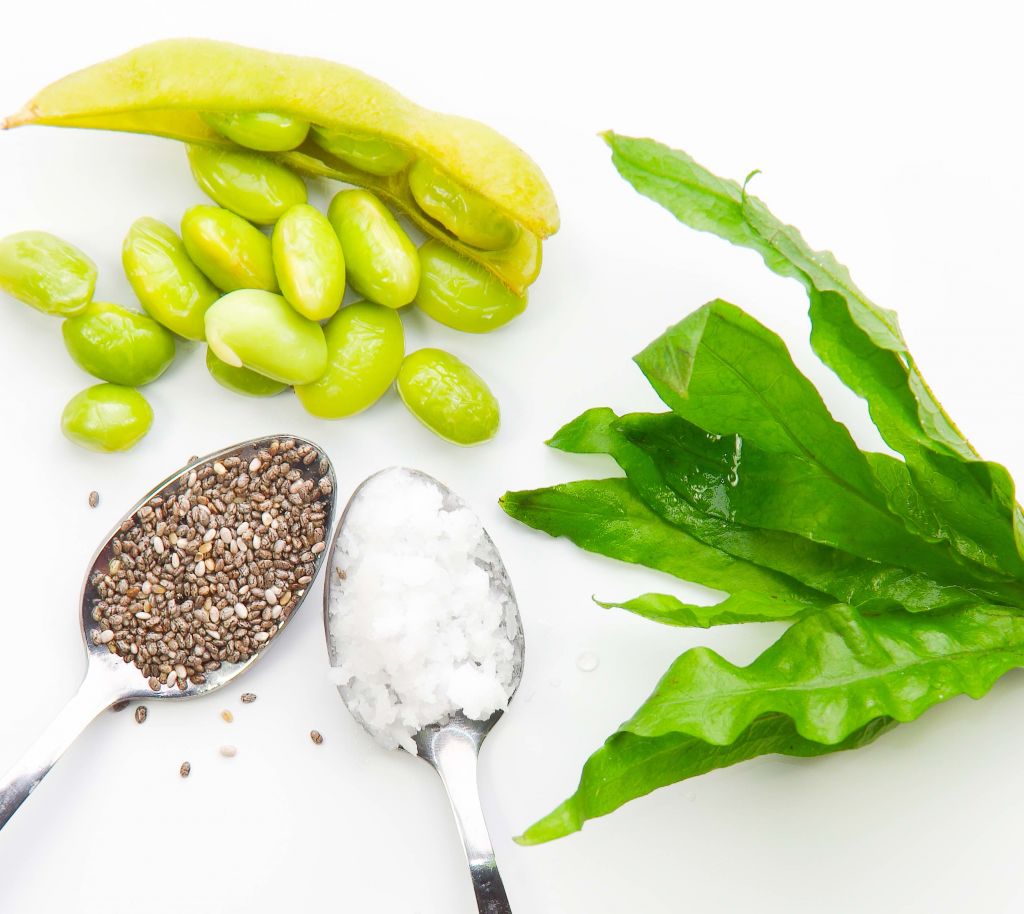 Will you do any fundraising?
Right now, we are self-funded and don't need outside investment, but we are talking to investors. We have to plan for the future. Talking to investors feels a bit like dating. There are expectations on both sides, and each person comes to the table with a list of key criteria. You have to make sure there's a connection between the brand and the investors. We are looking for someone who is passionate about health and who would maintain an open dialogue. It's critical to have someone provide constructive criticism and act as a mentor for the brand.
What's the first thing you would do with a cash infusion?
We would invest in greater digital support and stronger public relations to strengthen our outreach to influencers. Another investment we would make is in sampling.
What's the biggest lesson you've learned so far about what it takes to make it as a beauty entrepreneur?
It takes grit. If you don't believe in it, nobody will believe in it for you.
What's in your office that's precious to you and why?
I work partly from home and partly from an office. I didn't select the office for this, but there's a bright pink wall in it that's exactly the color of my packaging. It's a total coincidence, but it really works for me. It's a happy color.