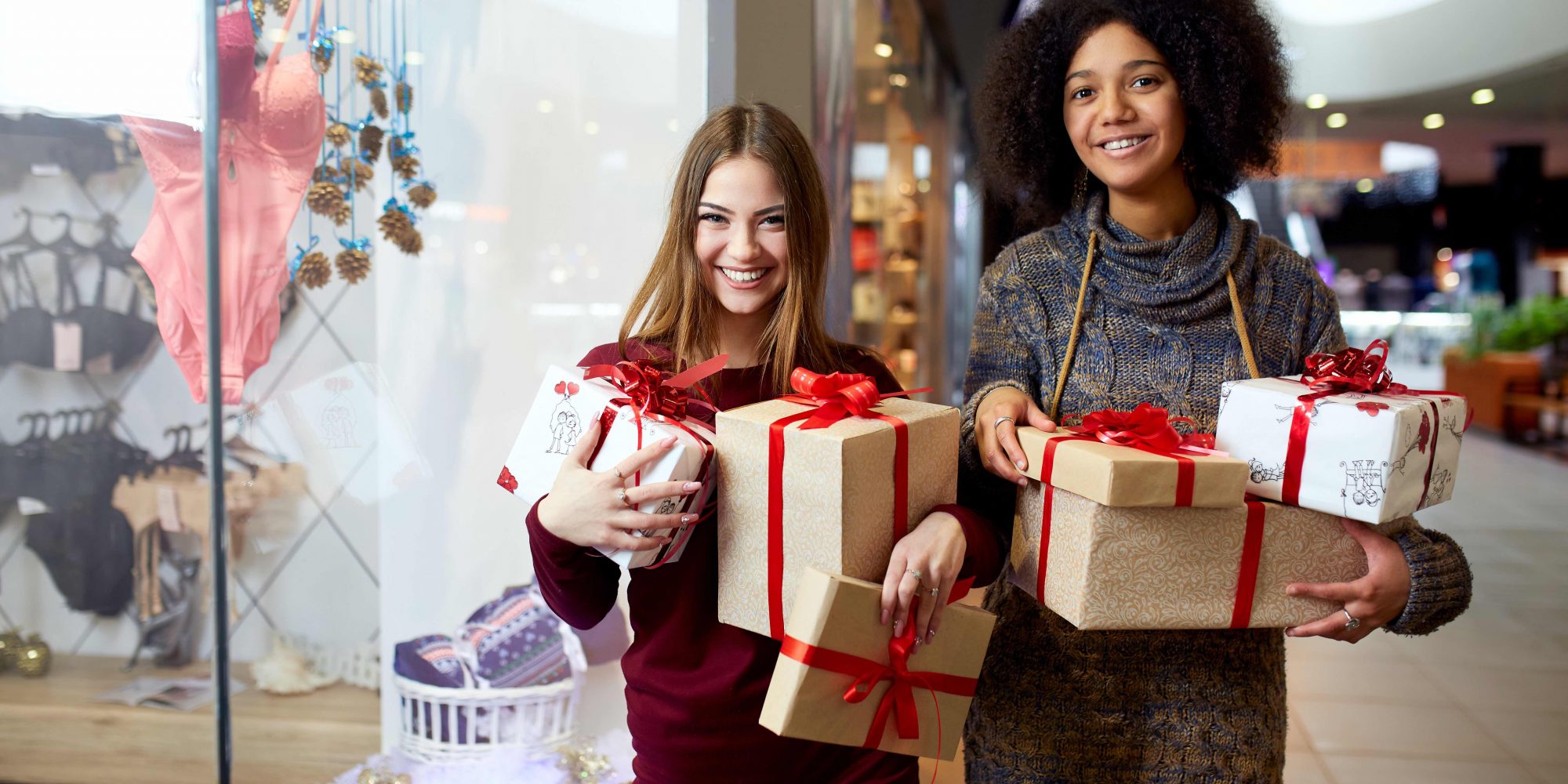 Tired Of Black Friday? Brand Founders Lead New Shopping Initiatives To Make Holiday Purchases More Well Meaning
From GivingTuesday to Small Business Saturday, alternatives to Black Friday's consumerist frenzy have been increasingly popping up. This year, brands have joined the movement to remake holiday shopping with initiatives prioritizing women and environmental causes.
Created by Cassie Abel, co-founder of Wild Rye Mountain Apparel, Women-Led Wednesday is one such initiative. The groundwork for the concept, which will mark its sophomore event on Wednesday, was laid two years ago when Abel was brainstorming the best day to start her company's holiday sale.
"Black Friday didn't feel right. Cyber Monday is just super crowded, and Small Business Saturday feels more localized to me, and we're a national, borderline international brand," she recounts. After research, she decided to introduce a separate shopping occasion ahead of Black Friday, Small Business Saturday and Cyber Monday focusing on businesses like hers with women at the helm.
Women-Led Wednesday is an effort "to support and empower female leadership and work towards a more gender-balanced economic landscape," according to its website. Over 100 brands spanning beauty, apparel, food, maternity, home, footwear and many more categories will be offering deals in solidarity with the effort.
"It's important for people to shop those brands consciously if they are invested and care about closing the pay gap, and all the other conversations going on around elevating women in leadership and business," says Abel. Women-Led Wednesday maintains a directory of 200-plus companies on its site for consumers to peruse and purchase from.
Brands that would like to get in Women-Led Wednesday's directory have to follow a few rules. They must be fully developed and have a woman in the president or CEO post. Transwomen, and non-binary and genderqueer people are included. Brands have to be accessible across the country. Abel says, "The directory can be a place where people anywhere, all over the country, even all over the world, can discover women-led brands to support on this day."
"It's important for people to shop those brands consciously if they are invested and care about closing the pay gap."
She dedicated a good chunk of the year to revamping the directory application process to make it easier for brands to participate. To do so, they have to click a "join us" tab on Women-Led Wednesday's site, read the qualifications to confirm they're eligible, and submit a request to enter the directory. Abel verifies that they adhere to Women-Led Wednesday's criteria and greenlights them to erect a page on its site, where they can feature images, logos and links to their social channels and sites. Once they sign up, brands are mandated to cross-promote Women-Led Wednesday.
Last year, Abel shares the brands participating in Women-Led Wednesday experienced an uptick in holiday sales, and she believes the growth will persist this year. The caveat, she emphasizes, is that results are contingent on the energy brands are willing to put toward "what they're doing [to] create excitement about their own brand in addition to being discovered through the directory."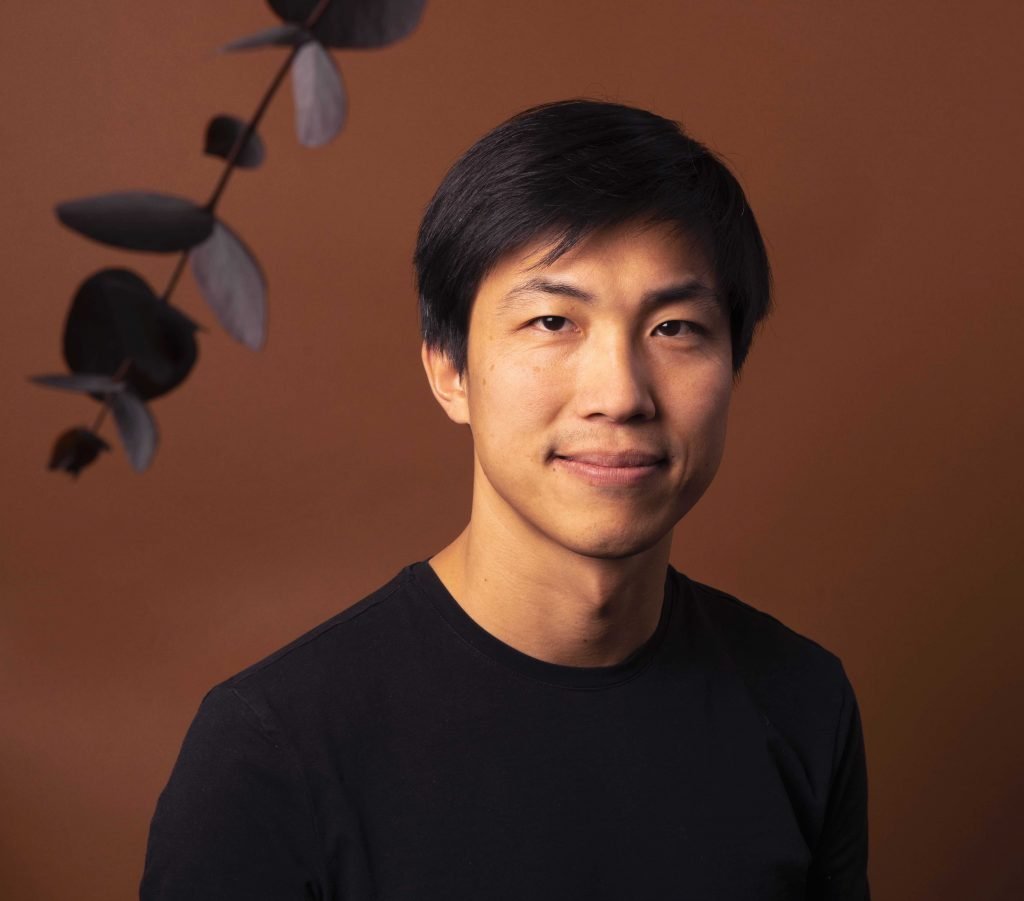 Women-Led Wednesday isn't the only nascent initiative making noise this holiday shopping season. Ning Li, founder of Typology, and Monique Foy, head of brand at the Paris-based direct-to-consumer beauty specialist, are attempting to turn Black Friday shopping in France into a practice benefitting the planet. Their initiative Black For Good stemmed from trying to figure out a way for Typology to take part in the big shopping day without discounting.
"Our business model isn't really constructed to cater [to] discounts. We're really trying to keep pricing low [every day]," explains Foy. "But we thought it would be a shame to do nothing, and that led into a wider discussion about, 'OK, what is the message we want to send?'" An aim of the brand, she elaborates, is to question the norms of the beauty industry. Foy asserts, "We want to turn that on its head and think of things differently."
"We're not nearly doing enough to compensate [for] the negative impact of the industry that we create."
Although Typology is careful to be as eco-friendly as possible, Li and Foy set out to go above and beyond their routine commitment to the earth on Black Friday to shape a holiday action that draws others to back their brand's values. Black For Good lasts from From Black Friday through Cyber Monday and, during it, Typology will donate profits from sales to Eden Reforestation Projects, an organization that restores damaged forests to health. Li says, "We're not nearly doing enough to compensate [for] the negative impact of the industry that we create, and one of our missions is to really inspire change for the industry and particularly for the environmental impact."
Black For Good isn't limited to Typology. Li and Foy are inviting fellow brands to sign on. Li wrote an open letter on Linkedin outlining the purpose of the initiative to welcome a broad audience of brands, and Typology requested its Instagram followers to tag their favorite brands to urge them to participate. Currently, over 70 companies have been enlisted in the Black For Good effort. Roughly 70% of the companies are in the beauty industry, and hospitality and food companies are involved as well. In his Linkedin letter, Li writes, "Alone, we might not make a large impact."
Foy says Black Friday isn't as popular in France as it is in the United States. In fact, she notes that an anti-Black Friday stance has taken hold in the country. The shifting attitude has given rise to a number of initiatives harnessing the holiday season to better society and the environment. On top of Black For Good, there's Make Friday Green Again, which was established by Nicolas Rohr, co-founder of the French brand Faguo, and it's goal is to persuade consumers to repair, sell or recycle items they currently own rather than buy new items.
Black for Good isn't designed to oppose Black Friday. Instead, it's intended to prod people to think about the greater good as they shop. Foy says, "We didn't want to bring a political sentiment and point the finger at those who do participate. It's really meant to be more of a positive message." Mentioning GivingTuesday hasn't spread to France, she adds, "We're conscious of the fact that a lot of the big players already do fantastic things in terms of giving back, much bigger than we can do at the moment. So, it's not at all about saying, 'We're doing this, so why aren't you?' It's more about getting the movement to a size and a place where they might be interested in joining for year two or three."
The creators of Black For Good and Women-Led Wednesday are hopeful they'll attract more brands as their initiatives mature. Abel's ultimate objective is to reach a gender-balanced economic system, but she admits, "That's a ways away. In the short term, [the objective is] to adjust people's thinking, continue to grow the directory and make it a one-stop-shop for people to learn about the importance of shopping women-led brands and supporting women in leadership positions."
KEY TAKEAWAYS
With consumers interested in brands that do good as well as put out good products, initiatives are multiplying to harness holiday shopping to better society and the environment.
Last year, Cassie Abel, co-founder of Wild Rye Mountain Apparel, launched Women-Led Wednesday. The holiday shopping event encourages consumers to support brands that have women in leadership roles. On Wednesday, over 100 brands will be offering deals for Women-Led Wednesday. Throughout the year, the program maintains a directory of around 200 businesses with women at the helm.
Black For Good is a new initiative this year. Taking place from Black Friday through Cyber Monday, Ning Li, the founder of direct-to-consumer beauty specialist Typology, created it with head of brand Monique Foy to avoid having to heavily discount during the holiday shopping season while supporting a meaningful cause. Throughout Black For Good, Typology will donate profits from sales to environmental organization Eden Reforestation Projects. In total, more than 70 companies have signed on to Black For Good.
Another initiative, Make Friday Green Again, challenges the Black Friday buying frenzy by urging consumers to repair, reuse and recycle items over the holiday season rather than buying products.