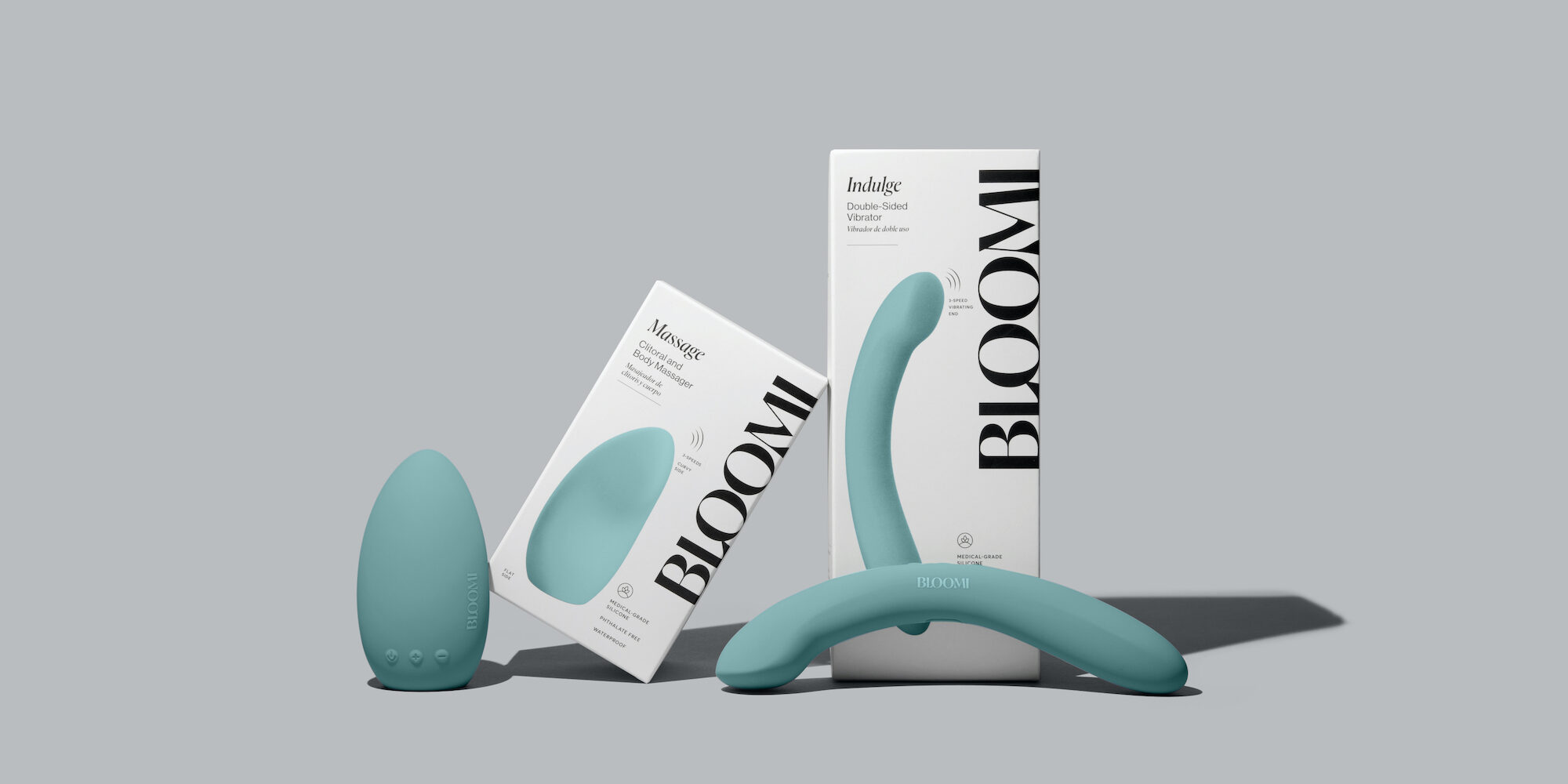 Bloomi Seeks Seed Funds, Expands Retail Reach At Target And Saks Fifth Avenue
After entering Target last year and crossing $3 million in annual sales, Bloomi is fundraising this year to further its growth.
The sexual wellness brand is pursuing seed funding both via institutional investors and a crowdfunding campaign on the platform Wefunder that values it at $18 million. So far, Bloomi, which rolled out to 1,000 Target doors last year with its Essentials line of sex toys and clean intimate care products priced from $12 to $50, has raised $2 million from angel and venture capital investors. Sixty8 Capital, FAB Ventures, The Sparrow Fund and Suja and Kopari backer James Brennan are among its investors. Its goal is to raise up to $3 million.
As capital markets tighten, consumer packaged goods brands are turning to crowdfunding to secure funds to weather what could be a rocky year—or years—ahead. Bloomi's crowdfunding campaign has reeled in about $261,000, and over $250,000 was raised in the initial 24 hours of the campaign. Founder Rebecca Alvarez Story expects the campaign will exceed its target of $350,000. In 2021, Bloomi raised almost $174,000, 600% greater than its minimum target, on the crowdfunding platform Republic.
Backers can invest $200, $500, $1,000, $10,000 or $50,000 in Bloomi through its Wefunder campaign. With a $10,000 investment, they receive a one-on-one sexology session with Alvarez Story, a sexual intimacy expert and the first Latina to have a sexual wellness brand in Target. Additional perks are 20% off on products and an invite to an in-person dinner hosted by Bloomi.
"Especially in the Latino community, I'm starting to see there's more interest in, how do you build generational wealth? So, we really want to message the campaign with that we're helping people build generational wealth and invest in intimacy," says Alvarez Story. "We want to push people to think about investing in brands that they love, which then will hopefully push brands to open up part of their investment to the public. We want to make sure that Bloomi continues to grow in a way where it's community-fueled and the community benefits."
Bloomi entered 1,000 Target doors last year with its Essentials line of sex toys and clean intimacy products. This year, it's expanding across the mass-market retailer's network of nearly 1,950 stores.
Traditionally a difficult category for fundraising, venture capital and private equity firms have warmed to sexual wellness. The result is that brands such as Maude, Dame, Cake and Awkward Essentials have raised rounds. Alvarez Story is happy to see the shift, but believes there remains hesitancy to put money toward sexual wellness concepts.
"Raising capital is much easier now, but it's also confusing to me why there isn't more capital going into these ideas," she says. "That's part of the struggle with being an indie brand and trying to grow it to be a well-known brand across the U.S. or globally, even when you have traction, even when you have all-star team members. I feel like venture capital is on their way, but the conversations that I experienced were harder than I think they should have been. As a founder, I still find it kind of silly how challenging it is to grow a business in this space."
In March, Bloomi will launch $35 mini vibrator Play exclusively at Target and expand the number of stores carrying its sex toys. Initially, 500 stores carried the sex toys. Timed with the introduction of Play, Bloomi's sex toys will reach 1,200 stores. Its lubricant is extending across 1,500 Target stores.
Alvarez Story says the Target consumer is "loving toys and loving that they can buy toys at Target." However, sex toys selling at mass-market retailers hasn't been without controversy. During a speech in December last year, United States Rep. Marjorie Taylor Greene blasted sex toys being available at CVS and Target.
Alvarez Story counters Taylor Greene by emphasizing the positives of the spread of sexual wellness products. "This is helping to normalize these products, normalize this conversation," she says. "I think Target is at the forefront of being progressive as a retailer."
Bloomi's presence at Target has spurred outreach from other retailers of various stripes. While in the past luxury department stores wouldn't court brands on Target shelves, old divisions in the retail landscape have faded, and Bloomi is premiering online at Saks Fifth Avenue this month. It's in discussions to be in Saks stores in the near future. The brand will debut at Showfields in the coming weeks.
Bloomi began as an e-commerce marketplace in 2018 selling 40 products from 25 brands, including Fur, Good Clean Love, Coconu, and Sliquid. It recently decided to stop selling third-party brands to concentrate on its own range. "We've loved all the partner brands, but we really wanted to focus on what was doing the best and our products continue to sell the best," says Alvarez Story. "We really wanted to focus our efforts on that."