Is Body Care, Long Overlooked In The Beauty Industry, Finally Getting Its Due?
Body care, an oft-ignored category that's risen during the pandemic, could be the next big beauty industry money maker.
At least, that's what many industry insiders believe. During an episode of Beauty Independent's In Conversation webinar series on Jan. 20, Colin Peak, co-founder of brand incubator Syllable, declared body care with skincare positioning is "about to explode." Predictive data platform Trendalytics has forecast the segment to be a big trend in 2021 and, for product discovery app Influenster, year-over-year interest in lotions, moisturizers and similar products online increased 140% in 2020. 
Brands are throwing their hats into the body care ring as consumers embrace the philosophy that skincare extends beyond the space. Although the category is dominated by mass players such as Cetaphil, Jergens, Vaseline and CeraVe, a brand that unexpectedly has become a favorite of TikTok influencers, indie beauty startups attempting to chip away at their market share have been popping up with different points of view. Talking to Beauty Independent last year, Nécessaire co-founder Randi Christiansen said the premium brand's business was on track to grow 300% to 400%. Up and down the market, emerging brands like Mademoiselle Provence, Esker and Nopalera are proving body care shouldn't be snubbed. 
For the most edition of its webinar series, Beauty Independent last week gathered experts in the category—Oui the People founder Karen Young, Legology founder Kate Shapland and Susan Griffin-Black, co-founder of EO and Everyone—to discuss how they're changing body care narratives with their brands, lifting sales and attracting loyal customers.
Karen Young, Founder of Oui the People
Inspiration: Young started her career in high-end luxury fashion working for companies like Dolce & Gabbana, where she developed a passion for brand storytelling and connecting with consumers through products. In 2008, she founded Hammocks & High Tea, a home and lifestyle goods brand, but returned to a corporate gig at Estée Lauder and managed packaging operations for the beauty conglomerate from 2012 to 2016. At Lauder, she gained an understanding of the beauty industry, although she never related to the communication and advertisements in it. 
"I love being an outsider, but I felt overlooked in a lot of ways in terms of the beauty positioning, especially below the neck," explained Young, whose sensitive skin meant shaving frequently caused painful razor burn and ingrown hairs. Her below-the-neck conundrums led her to create Oui the People, formerly Oui Shave, in 2015 initially as a direct-to-consumer shaving specialist centered on a stainless steel safety razor for sensitive skin. The brand expended its personal care reach in 2018.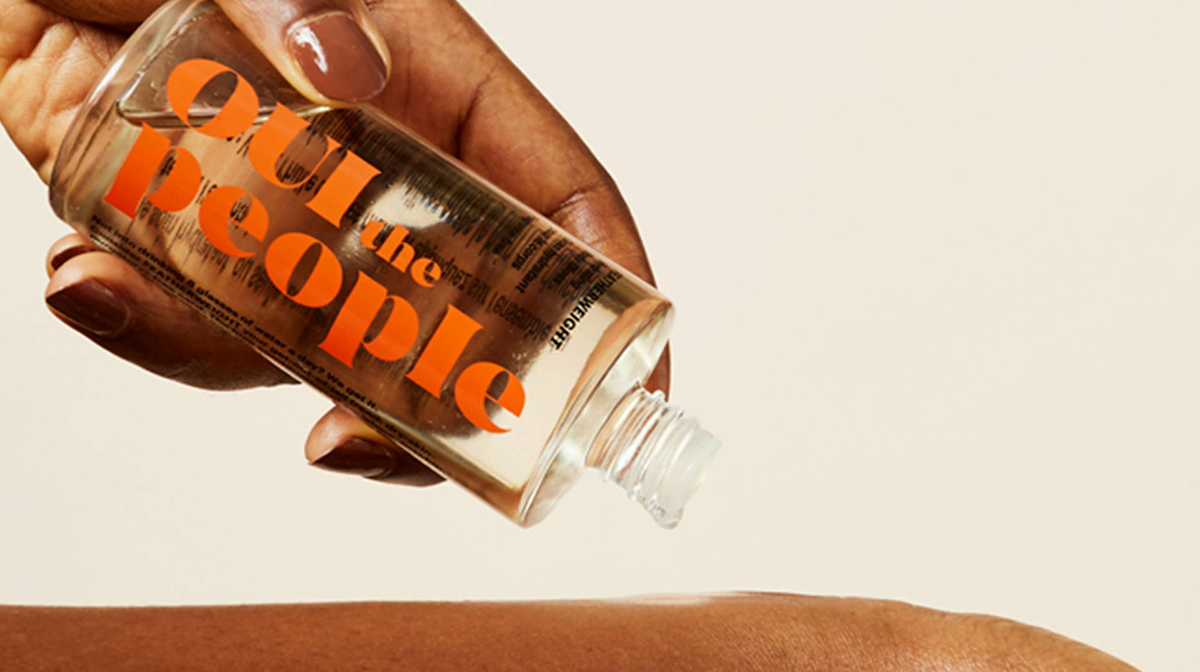 Pivots: Prior to Oui the People, Young noticed digitally-native brands like Harry's and Dollar Shave Club had been changing the tone in men's shaving and getting real with their customers, but female-focused messaging confounded her. "When you look at how brands speak to men, it's driven by how they are solving something," she said. With Oui the People, she endeavored to speak to customers in a relatable and intelligent manner. The brand avoids descriptors like "flawless," "anti-aging" and "perfecting" to ensure it doesn't perpetuate unrealistic beauty standards, and drills down on efficacy and product education in its marketing. In particular, Young pointed out Oui the People's tagline "Fuck Flawless" has resonated with its customers. "Women encompass so many roles, so why are we spoken down to?" she asked, adding, "I wanted to challenge that. It's time we shift the way we speak to people."
Key Takeaways: At first, Young ran into trouble convincing manufacturers to make Oui the People's razors. "I knew shit about razors, but I just knew what didn't work," she said. Finally, a German manufacturer agreed there was a white space, and helped design a razor for sensitive skin with minimum blade exposure and a super-tight angle. Rather than launching with multiple stockkeeping units or big retail partnerships, Young kicked off Oui the People with a product in beta and a heavy emphasis on content to understand what consumers wanted. 
Over the last two years, Oui the People has secured more than $1 million in funding, and deployed the capital on tools to analyze metrics and shore up its company infrastructure. "I raised money after I understood our lifetime customer value and the funnel," said Young. She advised young brands to raise the amount of funding they need rather than the highest amount they can get. Young said, "Now, when I go out for our next fundraise, I can show this is what we accomplished with $1 million, and this is how far we can go."
Kate Shapland, Founder of Legology
Inspiration: Before launching leg comfort and health brand Legology in 2013, Shapland was a longstanding beauty editor at the Daily Telegraph, a role that afforded her insight into the beauty market. She spotted the explosion of indie beauty brands and the shift of eyeballs from glossy magazines to social media. Shapland said, "Niche brands are the lifeblood of the business." Niche brand Legology's hero product Air-Lite is intended to reduce skin tightness and puffiness as well as the appearance of cellulite.
Pivots: Shapland spent years researching manufacturers in advance of creating Legology's formulas with a French chemist. In the beginning, though, a product prototype was troublesome. Tests of it would turn green or fall apart. And, without a great grasp of the cost of goods, minimum order quantities and scalability, it took Shapland a while to pin down a factory willing to produce an order quantity as low as 500 units. "It [the product prototype] was basically unsaleable, and I'd spent two tax bills on it. This great manufacturer saved me," recalled Shapland. Legology currently has seven SKUs, including two tools. The brand is carried by Net-a-Porter, Violet Grey and Bluemercury.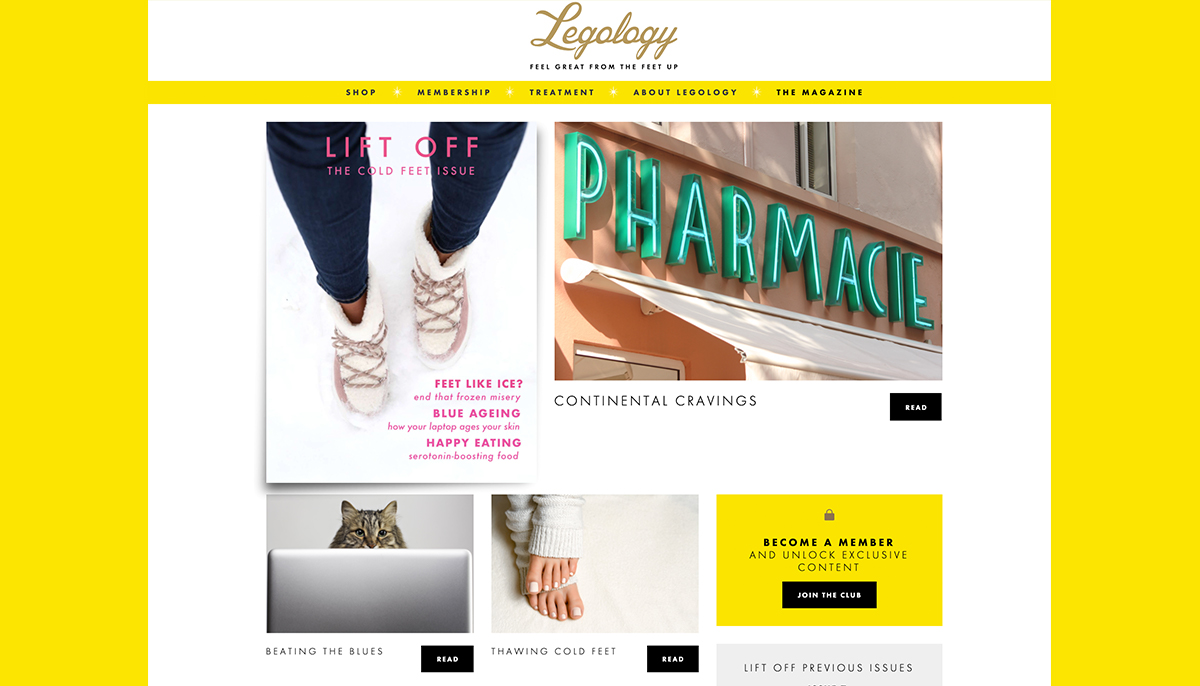 Key Takeaways: Shapland argues the success of a brand hinges on much more than great merchandise. The former journalist underscored fostering a community is integral and generating relevant content opens the door to engagement. She said she never viewed Legology's website as a sales vehicle. Rather, she considered it to be more like a blog and set it up via WordPress to have robust content capabilities. 
While many people link cellulite to excess fat, Shapland shared Legology explains it's actually linked to poor lymphatic drainage. "Messaging is why content is important. I felt I could create the destination for legs, and I could offer credible advice," noted Shapland. It can be an uphill battle for a brand to get its content noticed, though, and paid social media boosting can help, but young brands don't always have to spend gobs of money to gain eyeballs. For instance, Legology introduced a focus group on Facebook for real customers using its products and tracked their progress with them. "It was magnificent watching them engage with each other, realizing there really is a community here," said Shapland, stressing, "It's very important building bricks to the business."
Susan Griffin-Black, co-founder of EO and Everyone
Inspiration: While working for Esprit, Griffin-Black was schooled in organic agriculture and the environmental impact of brands. During a business trip in London, she discovered lavender essential oils in a Covent Garden apothecary shop. Griffin-Black and her then-husband Brad started blending essential oils in their San Francisco garage and, in 1995, they launched EO. In 2011, they launched the line Everyone for Everybody at more affordable prices. Today, there's over 100 SKUs between EO and Everyone, and the two brands are widely available at thousands of natural food store, grocer, pharmacy and big-box chain locations across the United States and Canada. The company manufactures its products in-house in San Rafael, Calif., and employs 190 people.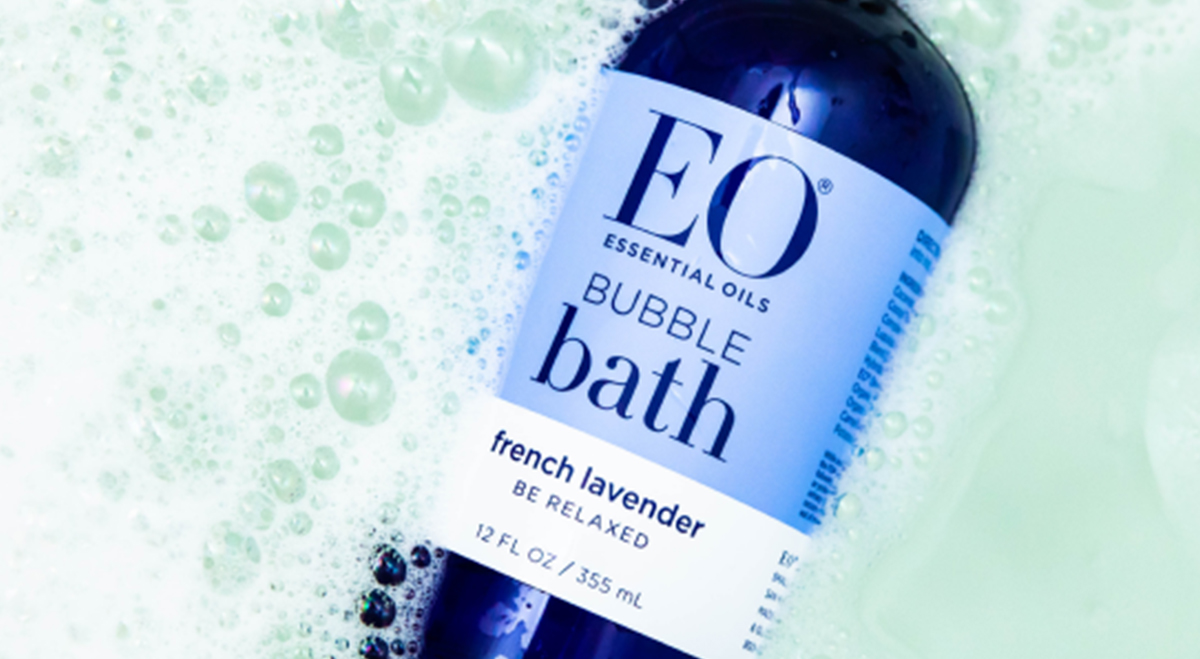 Pivots: As consumer behavior has changed, so has EO's messaging. At the start of EO, Griffin-Black said it got too in the weeds trying convey the intricacies of its products and their ingredients. Now, the brand is going through a rebrand, and has become more focused on initiating conversations around well-being and empowering its customers to take care of themselves. "Female empowerment is really about understanding what self care looks like and why it's critical," said Griffin-Black, a practicing Zen Buddhist. "It's fundamental to our core messaging."
Key Takeaways: "Be the cashflow queen," recommended Griffin-Black, driving home the importance of comprehending a brand's path to profitability. She learned early on to stay on top of accounts receivable obligations, keep payrolls on track and make sure retail partners do what they say, even if that means tracking down a retailer's CFO. Griffin-Black said, "There is power in knowing that side of the businesses."
With the caveat that brands have varying strengths, Griffin-Black suggested they keep their manufacturing in-house. EO bought a small private-label manufacturer in 1999 to control its production. "It's intellectual property and a quality proposition for us," said Griffin-Black. She pointed out the in-house manufacturing also provides EO's employees a sense of ownership over the process. Griffin-Black said, "We are makers, and we've attracted some innovative and talented people who like to see the process from beginning to end."
To watch the full conversation and past In Conversation episodes, visit Beauty Independent's webinar library.