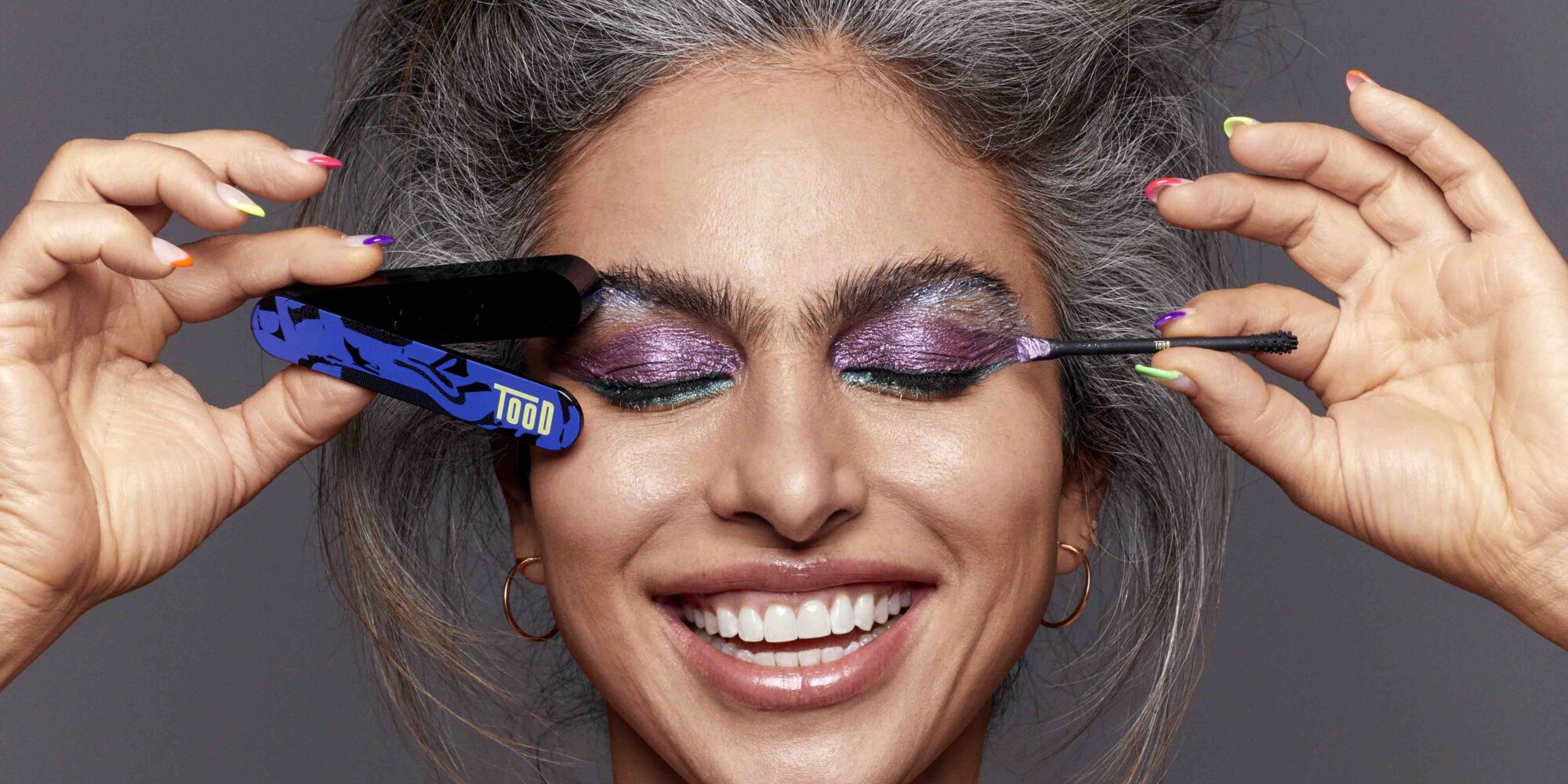 From Bold Unibrows To Colorful Braids, New Brand TooD Is A Catalyst For Self-Expression And Self-Acceptance
Almost four years ago, Shari Siadat made a change that would alter the trajectory of her life. After 24 years of plucking her unibrow in embarrassment, the first-generation Iranian American decided to grow it out.
The decision was a rebuke of the pernicious acculturation she'd been subjected to as a girl raised in Massachusetts, Florida and New Jersey attending posh schools largely populated by white students. In elementary school, Siadat, a 40-year-old artist, writer, model, dancer and activist, recounts, "I was in a sea of blonde hair and blue eyes. Back then, Iran wasn't held in the highest esteem—and it still isn't. I was teased a lot for being Middle Eastern and having a unibrow. I didn't really look like any of my classmates."
As a teenager in high school, she continues, "I was addicted to the sense of running away from any form of my ancestry. I lied about my ethnic background and religion. I would tweeze my eyebrows thin and dye my arm hair. I would conform to all sorts of Eurocentric beauty standards and try to fit in to be exactly what I wasn't. I wasn't blonde. I wasn't fair. I didn't have smooth, hairless skin. I felt I had gotten the wrong end of the lottery ticket."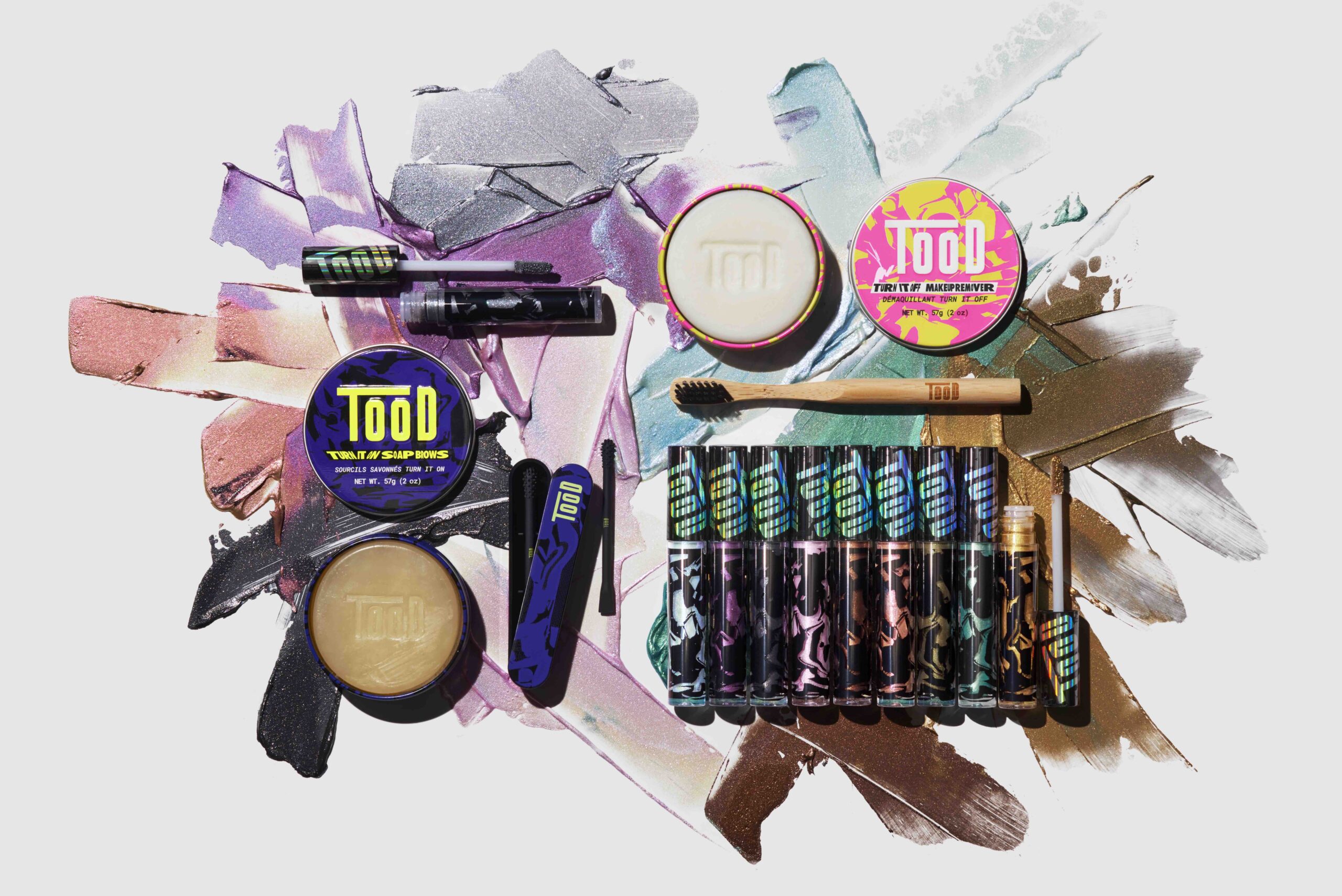 In 2014, Siadat confronted a product of her ancestry she couldn't run away from: her third daughter, who was her spitting image. "With her birth, it was very much this moment where I said to myself, 'Oh shit, I have to deal with this,'" she remembers. "I have to understand why I can look at her with her unibrow and think she's so beautiful and effervescent and dope, and look at myself and think I'm not worthy. If I don't, she has no chance in hell. At a time when I didn't value myself, I went on that journey for my kids. I grew it back for the love of my daughter, even though it was the biggest, scariest thing."
Siadat began to display her unibrow full and bushy as a statement of the acceptance she was attempting to achieve. She introduced an Instagram account called My Fierce Brow with the slogan, "Dear Unibrow: You used to define me, now I define you," and she set out to write a children's book titled "I Am Brave Like Frida" celebrating unibrows. Speaking to her agent about the book, she mentioned it would be perfect to pair it with a cosmetics line that had items for adding color and glimmer to eyebrows—and her agent promptly encouraged her to develop the line.
"TooD is very much about makeup for everybody and everywhere."
"She said, 'Go and build this. I think you are onto something here.' That's how the whole journey started. The first time I walked into a lab was Aug. 15, 2019. It wasn't a concept of experimenting until it works. I felt aligned with using my pain as a great catalyst for creation," says Siadat. "I didn't want my daughters to wear makeup that was toxic and had hormone disruptors. So, I thought, 'What if I came up with a line that was clean beauty, but had an injection of color?' Even today, clean beauty is often boring taupe, brown and rose gold. I thought to myself that it could have an injection of Fenty Beauty, but with high standards."
On Monday, Siadat's beauty playground of a brand TooD, short for attitude, launched with 10 shades of Brow Color Cream to spice up brows, and eyelids, cheeks, lips and armpits, too; the multipurpose bamboo TooDbrush to assist with formula application; Magic Swab to replace a Q-tip for precision application; Turn It On Soap Brows to define and hold brows; and Turn It Off Makeup Remover. Prices range from $12 to $24. "TooD is very much about makeup for everybody and everywhere," says Siadat.
With masks covering people's mouths due to the pandemic, TooD arrives on the market as the focus in the cosmetics category is squarely on the eyes. There's been an explosion of imaginative eyeshadow and accented brows, and a huge soap-brow trend. Siadat figures TooD "is giving people tools for the parts of their faces that are exposed." She says, "Even on Zoom calls, it's fun to have a little something something, so, when you turn, you might have a flicker."
Among the Brow Color Cream collection, Siadat believes the pink Sweet/Sour and purple Brother/Sister will be bestsellers. Referring to Brother/Sister, she says, "Colors like this don't really exist, particularly in the clean beauty space. I have such dark hair and the fact that this holographic color shows up on my eyebrows shows how it was formulated to show up in hair." Turning to Sweet/Sour, Siadat says, "You can wear it as a highlighter. You can wear it as a lip gloss. You can wear it as blush for a little sparkle. You can wear it on your neck. The sky is the limit."
"We are very much about creating innovation and products that don't exist, and pushing the industry to do what it hasn't done before."
In contrast to the minimalism that characterized much of clean beauty packaging over the last few years, TooD's design aesthetic isn't subtle. It has a bold logo with letters indicating a unibrow, and its product names shout in capital letters from boxes constructed out of Forest Stewardship Council-certified paper. "I'm definitely a kid of the '90s hip-hop era," says Siadat. "I like the type of typography that gives it a street, hip-hop vibe."
TooD's signature packaging colors are gender barrier-crossing blue and yellow, and the dichotomies of its Brow Color Cream shade names underscore the gender spectrum. "We talk about us all being non-binary. It's not just a buzzword you hear," says Siadat. "We all have masculine and feminine sides to us, and we are conditioned to feel that we have to be one or the other. The names reflect that we can be this or that. When we acknowledge what we all have within us, that gives us the freedom to just be."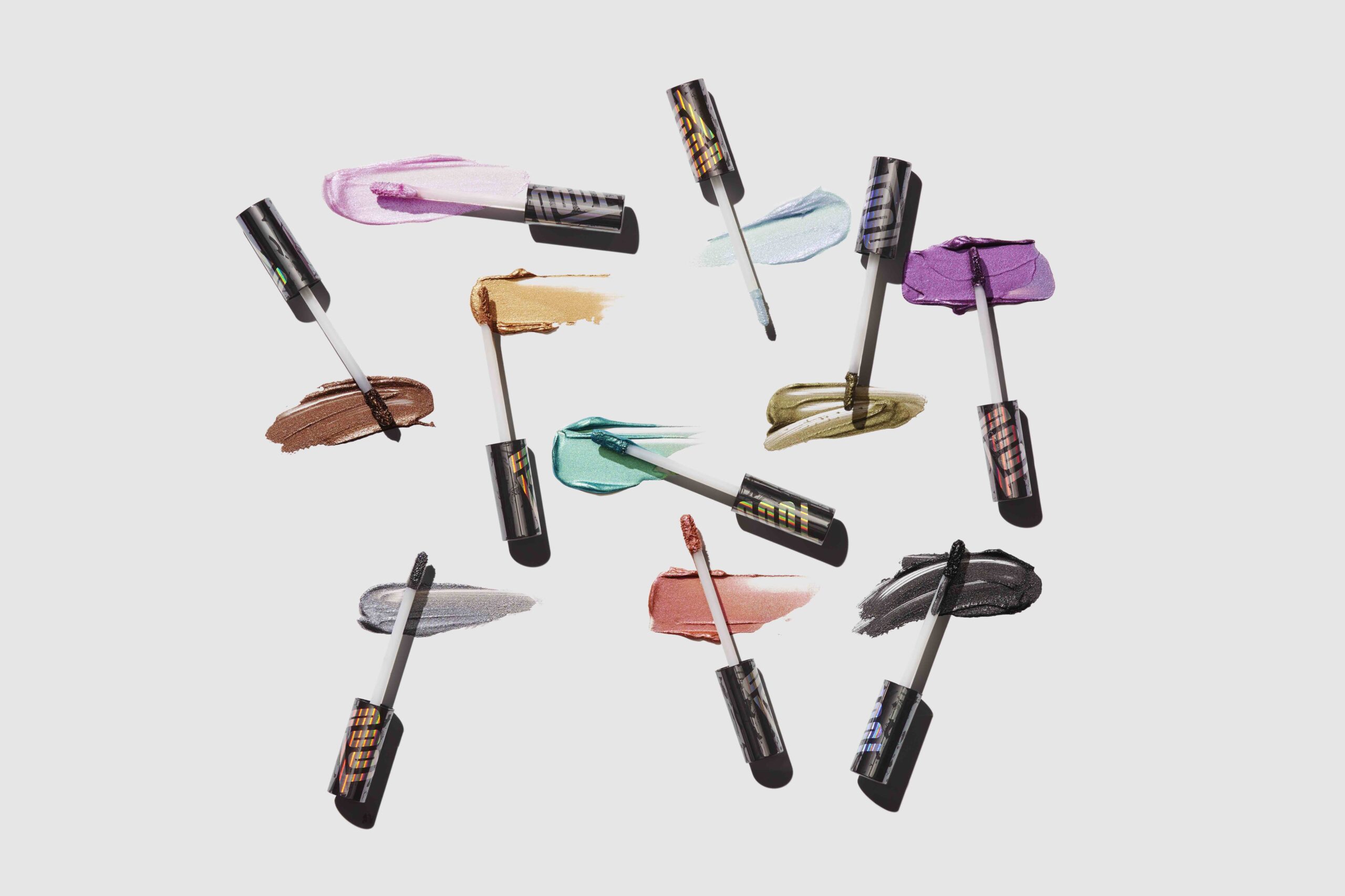 Siadat is concentrating on TooD's direct-to-consumer distribution as the brand establishes its footing. She estimates it will stick to DTC alone for about six months. But she's certainly not restraining her ambitions for the brand. She translated its packaging copy to French right away as she envisions it could go international as early as this year. Eventually, retailers and e-tailers like Violet Grey, Sephora and Goop are targets for distribution.
For the remainder of this year and into 2023, Siadat proclaims TooD's product pipeline is stuffed. A merchandise goal is to produce glitter that's greener than the present offerings. "This is not just a one-trick pony," says Siadat. "We are very much about creating innovation and products that don't exist, and pushing the industry to do what it hasn't done before."
Siadat declines to disclose a sales projection for self-funded TooD's initial year of availability. "What's really important to me is the mental health aspect," she says. "If I can help people feel more comfortable with themselves, if I can help change the perception of where makeup should be worn, I look at those as tremendous metrics not tied to sales."