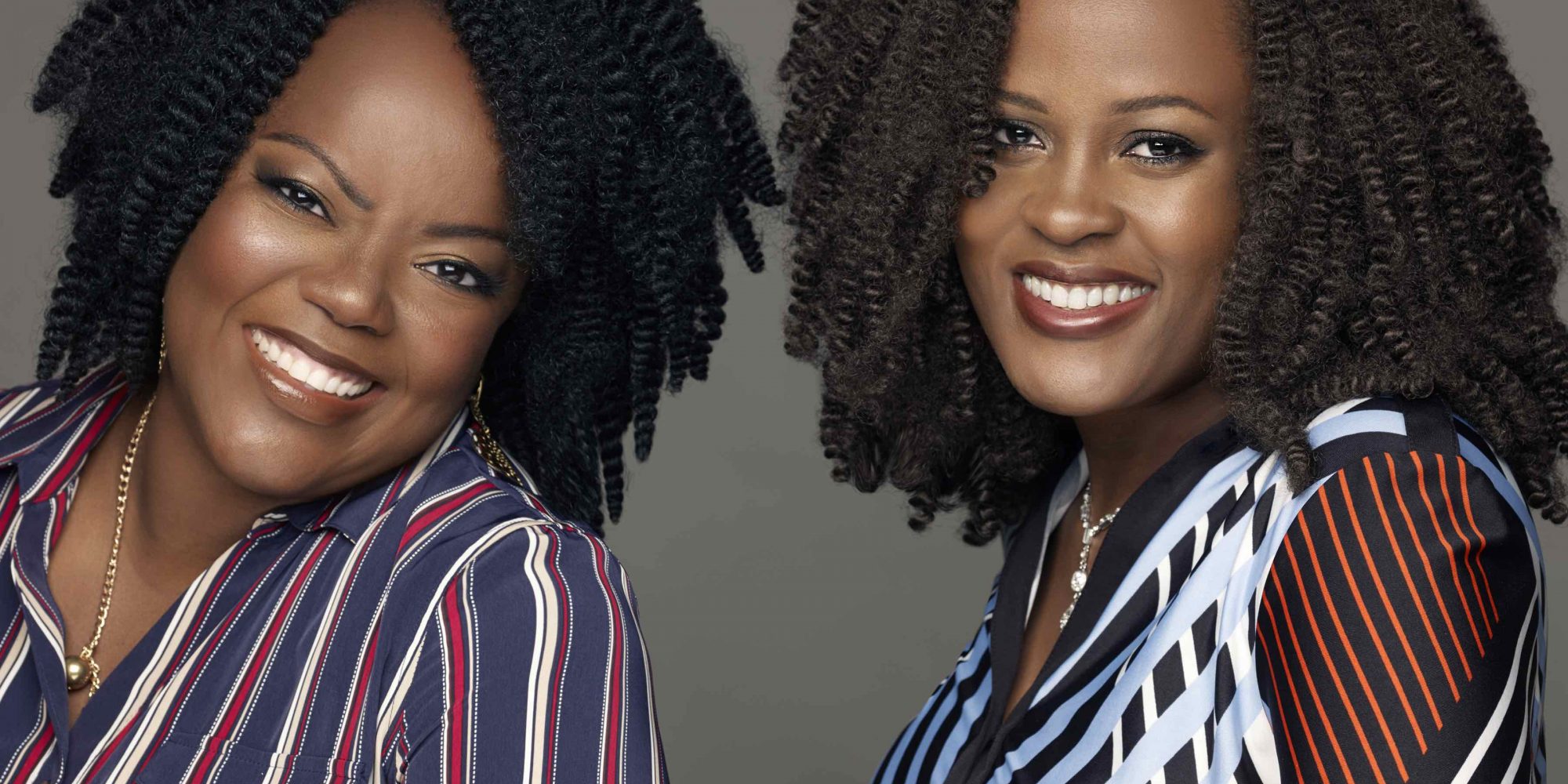 Bolden Enters Target As Part Of A Push Into Multicultural Skincare
Target's inclusive beauty initiative didn't end last year.
To kick off 2019, the mass market retailer is revving up its multicultural skincare assortment with the addition of brands designed to address the demands of women of color, including Specific Beauty and Bolden. Bolden's rollout into 200 Target stores this month follows the chain's push to diversify its color cosmetics section in 2018 by introducing products from Reina Rebelde, The Lip Bar, Hue Noir, Haleys and more.
"We started doing our line with women of color in mind in terms of the messaging and what our ingredients are. We know what the pain points are, and we are trying to solve for them," says Chinelo Chidozie, who launched Bolden with her sister-in-law Ndidi Obidoa in 2015. "I think Target is trying to make a statement that they continue to be an inclusive retail partner. They want their suppliers to reflect their customer base."
Big retailers have long focused on hair care for minority consumers, and Target has built up its multicultural haircare offerings with brands the likes of Miss Jessie's, Kinky-Curly, Mixed Chicks, Curls and As I Am. Attention on merchandise speaking to minorities has recently spread from hair care to other beauty categories such as makeup and skincare, an often-overlooked segment for women of color despite their substantial skincare spend. According to Nielsen, black shoppers shelled out $465 million for skincare preparations and $473 million for hair care in 2017.
"When we initially started, we were trying to find benchmarks of people doing what we wanted to do, and it was very scant. Even though beauty is super saturated, and brands are coming out every day, we were still having a hard time finding someone who was directly messaging or developing products that would work well for our market," says Chidozie. "That's definitely one of the needs they [Target] are trying to fulfill."
"Target is trying to make a statement that they continue to be an inclusive retail partner. They want their suppliers to reflect their customer base."
Bolden is entering Target with four products: Skin Clarifying Cleanser, Brightening Glycolic Acid Toner, Clear Skin Clay Mask and Nighttime Repair Serum with 10% Glycolic Acid. The products are priced from $16.50 to $29.50. Formulated to diminish the appearance of dark spots, Bolden's Brightening Glycolic Acid Toner is a bestseller. On top of glycolic acid, the toner contains vitamin b5, and algae and licorice root extracts.
"People say it does what we say it does, and they like what it feels like on the skin," relays Chidozie. Obidoa chimes in, "Toners can really dry out your skin, but ours doesn't do that. It makes your skin soft, and it cleanses it deeply."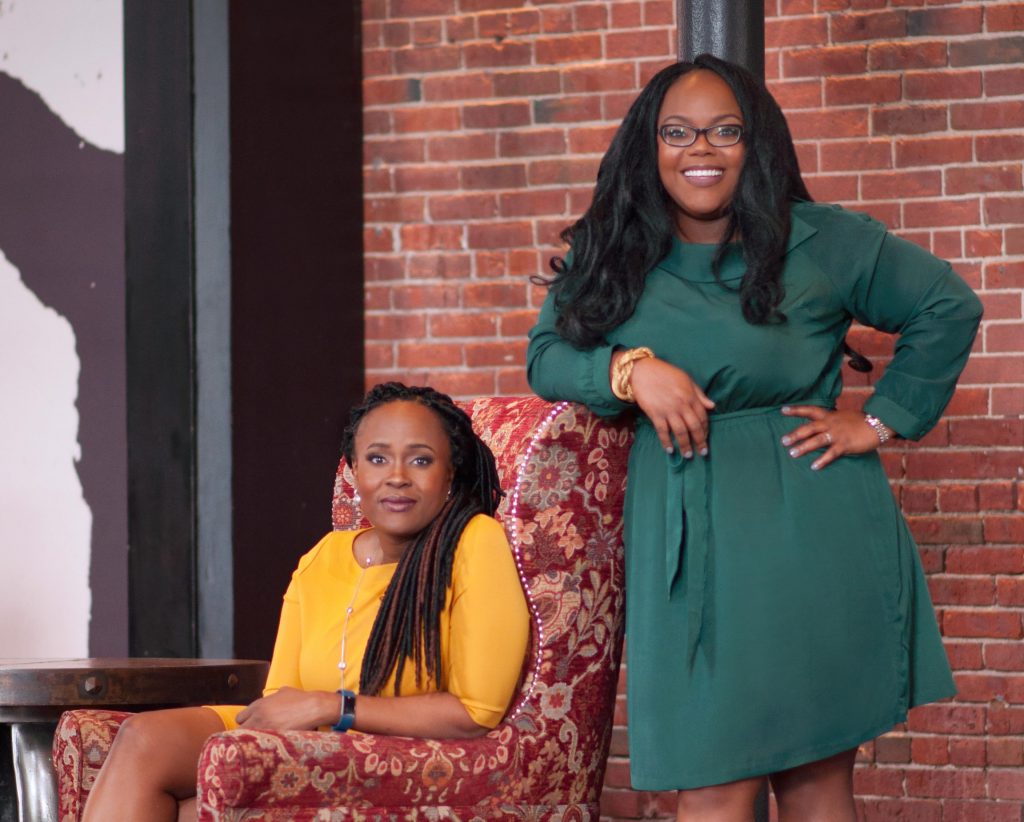 Bolden's SPF 30 Brightening Moisturizer, a product that could hit Target in the future, has garnered substantial press coverage. Refinery29, Elle, Bustle and O, The Oprah Magazine are among the publications that have highlighted it. The idea for the product was spawned during a 2012 trip Chidozie and Obidoa took to Key West, Fla. Since they were spending a lot of time in the sun while vacationing, the pair stopped at a store to pick up sunscreen. Once they slathered on the sunscreen, though, they were dismayed by how it looked on their skin.
The SPF 30 Brightening Moisturizer, which relies the active ingredients homosalate, octisalate, avobenzone and octocrylene, is intended not to produce the white cast that characterized Nigerian-born Chidozie's and Obidoa's earlier sunscreen experience. "The best sunscreen is one that people actually wear," says Chidozie. "We wanted to make a super easy-to-use moisturizer packed with a lot of ingredients to give you the protection that you need that would be a no-brainer because you'd like the process of application."
"Target is just the beginning. When we set out to establish this brand, we said we wanted to be the number-one go-to brand for women of color. So, in five years, I want our name to be synonymous with excellent skincare for women of color."
Bolden is busy perfecting products to expand its assortment, but Chidozie and Obidoa underscore they're not going to bombard their customers with pointless items. "Before we add any products, we ask ourselves: Why would our customer care? Is this truly something that they can't find alternatives for? We will definitely avoid adding a product because it's trendy or for vanity reasons," says Chidozie. "It takes quite a bit of time with labs because we always want to do it right. We are really not in a hurry. We want to be here for a long time."
The brand's core customers are millennial women of color. They've helped Bolden's sales surge fivefold annually. It's largely sold its products digitally to date. To get the word out about its Target distribution, Bolden is going to be throwing events, pumping up press relations, teaming up with key influencers and heading out on college tour.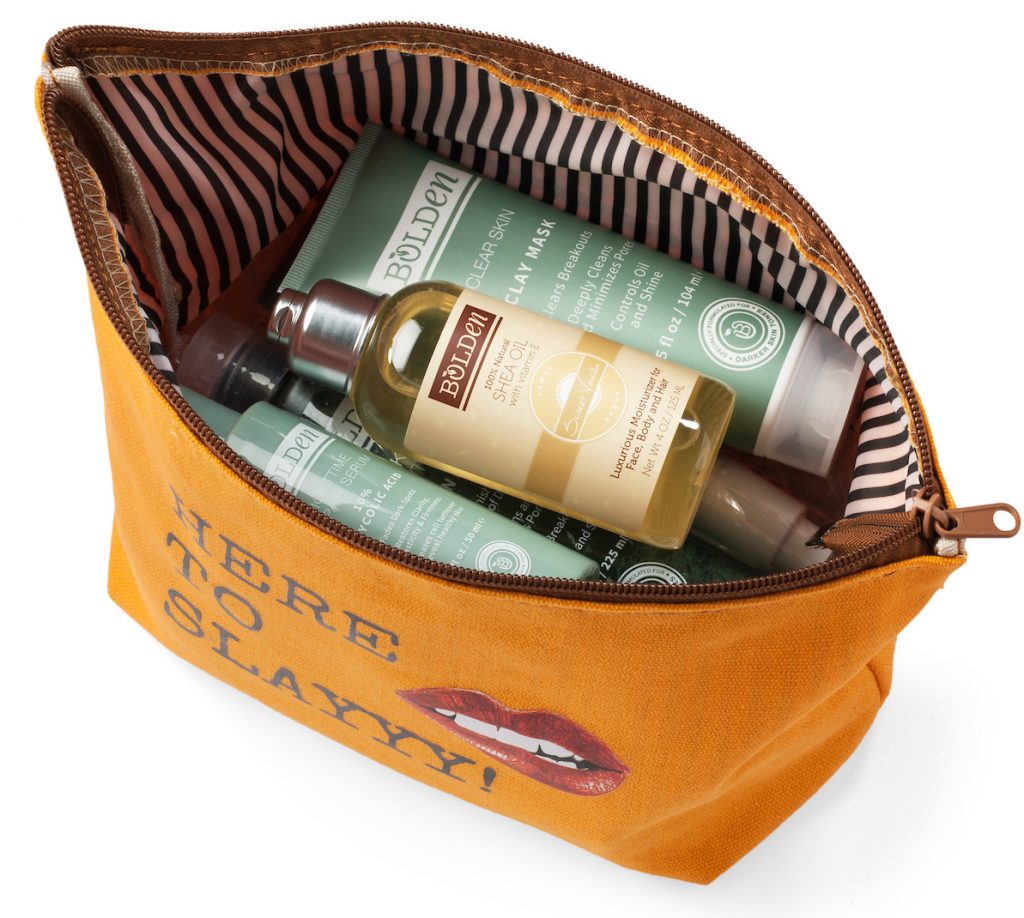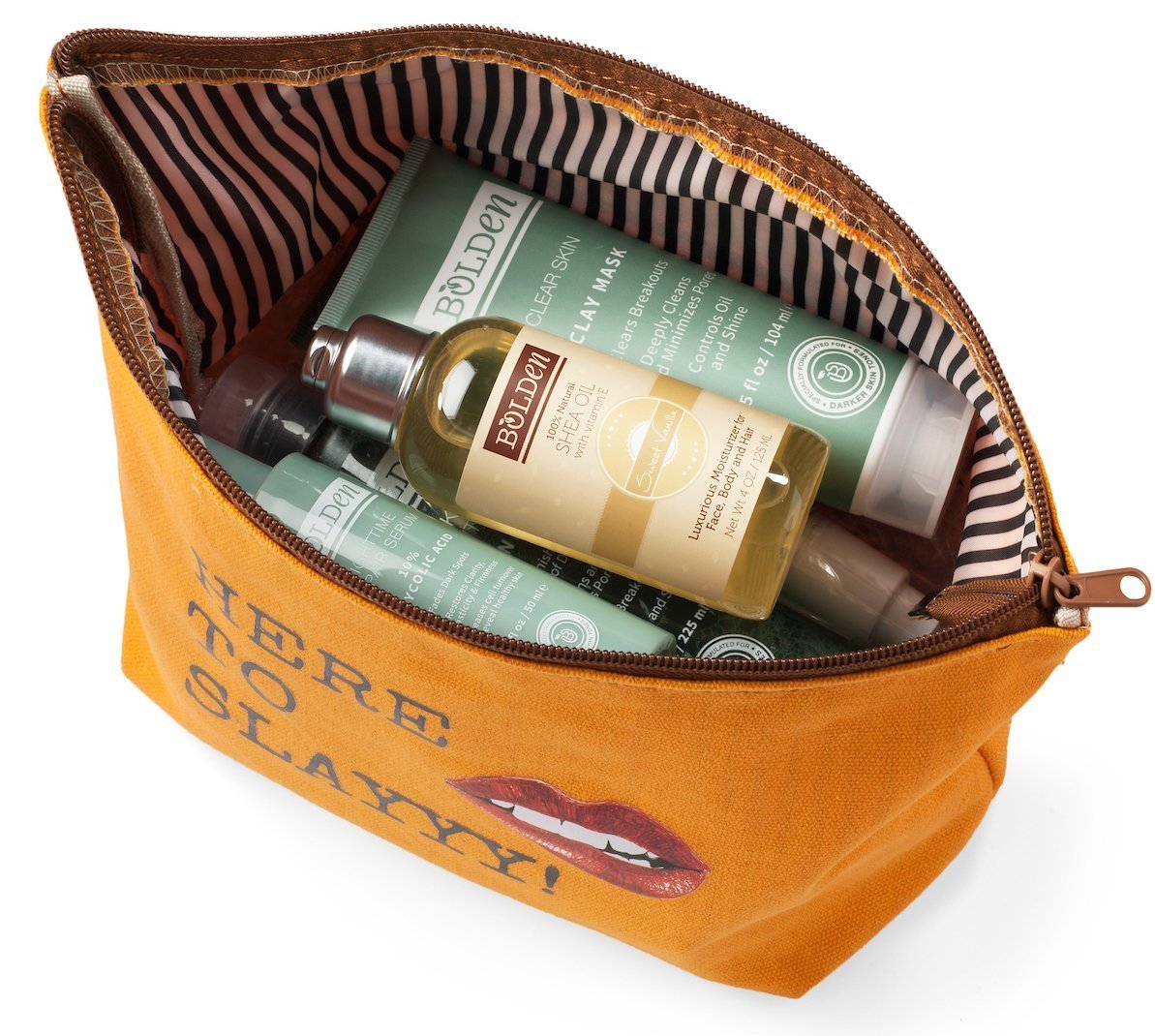 "Target is just the beginning," says Chidozie. "When we set out to establish this brand, we said we wanted to be the number-one go-to brand for women of color. So, in five years, I want our name to be synonymous with excellent skincare for women of color."