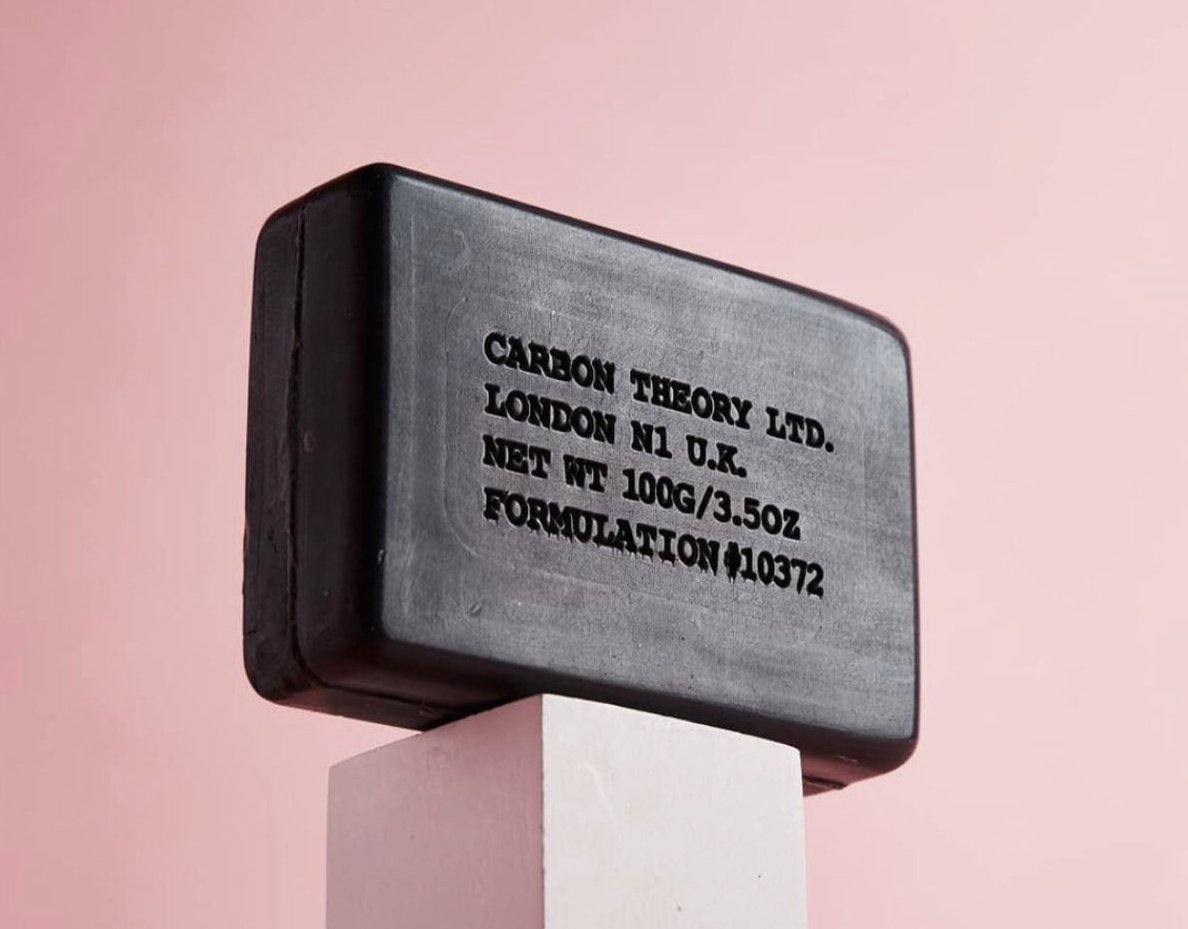 Boots' Bestselling Acne-Busting Cleansing Bar Does Boffo Business At Ulta Beauty, Too
Two years ago, Philip Taylor kept stock of his brand Carbon Theory's Breakout Control Cleansing Bar under his desk at the shopping center company Westfield, where he worked as a senior commercial acquisitions manager. During breaks, he mailed out orders from websites that supplemented distribution the brand had landed through Boots' Beauty Finds program at 180 stores in the United Kingdom.
One day in May, his phone started blowing up. "I had 10 orders before lunchtime, which was bizarre," recalls Taylor. "The whole thing exploded." The British newspaper Daily Mail had published an article calling the cleansing bar a "miracle" for acne sufferers and supported the assertion with before-and-after posts showing improvements to users' skin. Within three hours of publication, 3,000 purchases were made online, and Boots sold out of three months' worth of inventory.
At the time, Boots didn't have a system to process pre-orders. In its stead, Carbon Theory threw together a site to handle the demand, and the brand filled 6,000 orders in three weeks. It took five weeks to ramp up production, and reload the stores and site. "Ever since then, we've grown month by month by month," says Taylor. Industry sources estimate Carbon Theory's sales could exceed $4 million by the end of this year.
With sales shooting up, Taylor gave two-weeks' notice that he'd leave his day job and went all in on Carbon Theory. The move has paid off. Last month, Carbon Theory's cleansing bar plus its Breakout Control Facial Purifying Tonic, Breakout Control Facial Moisturizer, Breakout Control Facial Exfoliating Scrub and Breakout Control Wet Mask debuted in the United States at 768 Ulta Beauty doors and on the chain's e-commerce portal as part of the Sparked program focused on emerging lines.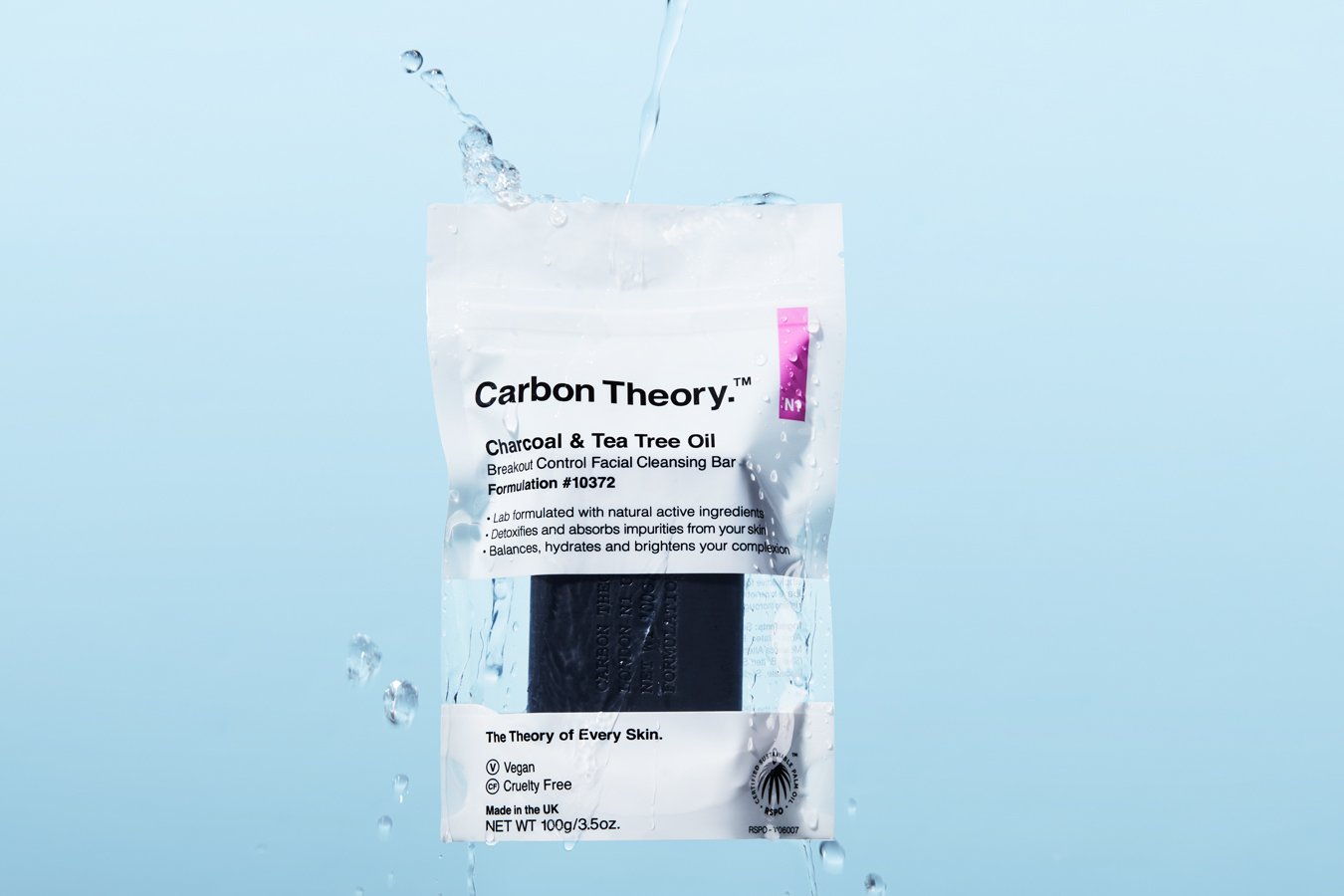 Taylor praises Ulta Beauty as an ideal match for Carbon Beauty because it fosters product discovery. He says, "It is where people head for new brands." Monica Arnaudo, chief merchandising officer of Ulta Beauty, says Carbon Theory's "fresh approach to cleansing" appealed to the retailer. The brand's cleansing bar sold out on ulta.com in a week, resulting in a waiting list. Carbon Theory sent Ulta Beauty stores an amount of merchandise anticipated to last two months, but the retailer reordered after the brand was on shelves for three days.
With Ulta Beauty's shuttered closed temporarily due to the COVID-19 outbreak, shoppers are turning to its site, and Taylor says Carbon Theory continues to perform well in the digital setting. A similar trend is happening in the U.K. "Our e-comm in the U.K. has tripled since Boots stores closed," shares Taylor. "Boots.com has an hour waiting queue, so we have seen customers come direct to carbontheory.com. March 2020 has been our highest revenue-generating month to date."
"We've never paid an influencer. Every post is vetted that they aren't using a medication."
When pitching Ulta Beauty in July, Taylor mentioned in his presentation that Carbon Theory's cleansing bar is consistently among the the top 10 skincare items on Boots.com. "That caught their attention. We told them Carbon Theory is going to be the biggest thing from the U.K. since the Beatles…and they believed us," says Taylor. On a humbler note, he admits he's been surprised at the results obtained from the cleansing bar's mix of three ingredients: charcoal, tea tree and shea butter.
"I honestly didn't know it could do what it does," he says, referring the dramatic transformations achieved from use of the cleansing bar. "We've never paid an influencer. Every post is vetted that they aren't using a medication. Acne breakouts are traumatic, and it would be insincere to be perceived as paying someone to say something is great."
Taylor's quest to provide an alternative to medical intervention propelled Carbon Theory. "Young people were going straight to the doctor for medications which can play havoc with your body," he says, remarking that acne is on the rise because of stress, pollution and other factors. "The options were dated brands with nothing catering to new consumers."
To stand out from the acne product masses, Taylor opted to center Carbon Theory around an affordable soap. The bar retails for $9.99, and the brand's entire range is under $20. He picked charcoal because it was an up-and-coming ingredient with cleansing power, and merged it with tea tree for its antiseptic attributes and shea butter to offset the concern that soap can be drying.
"We're doing the level of sales in the U.S. that we thought would take six to eight months to build."
"I ordered some ingredients online and watched a few YouTube videos," recounts Taylor. "I made soap in my kitchen, which destroyed our white resin sink." He shared samples with friends who encouraged him to seek distribution and teamed up with Soapworks, the Scotland-based soap manufacturer established by the late Anita and Gordon Roddick, founders of The Body Shop.
With consumers migrating to liquid soaps, Soapworks was looking to partner with brands that could introduce soap bars to millennials and agreed to develop commercial formulas for Carbon Theory at no charge. Taylor secured 200 samples for 200 pounds and approached Boots. The retailer gave Carbon Theory a shot with a 12-week test. Only one in 20 brands typically make it beyond the test, according to Taylor. Carbon Theory passed the test with flying colors and has expanded to 1,300 Boots stores in the U.K.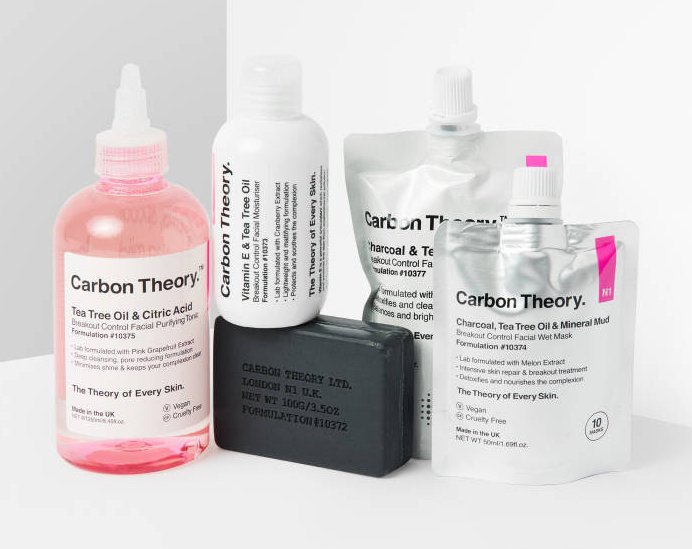 The brand's packaging story reflects its untraditional positioning. Since younger consumers aren't accustomed to soap dishes, Taylor decided on a resealable plastic pouch that can double as a travel bag and assures customers the product is sterile. "Nothing looked like it on the shelf," says Taylor. Carbon Theory's intention is to lessen the environmental impacts of its packaging in the near future. Taylor says, "For startups, you can't always get it right from day one because of cost implications. We are constantly thinking what we can do."
A few months after the frenzy ignited by the Daily Mail story, Carbon Theory was approached by YYX Capital, a private investment firm led by Simba Sleep co-founder James Cox. YYX Capital backed the brand, but Taylor retained majority ownership. He says, "We weren't looking for investments, but our accountant linked us to them. They've given us cash to develop our company, increase our SKUs and put some marketing behind our business."
In building Carbon Theory, Taylor acknowledges he's been the recipient of a number of lucky breaks such as favorable press, gratis formulation from Soapworks and the rights to the brand's name. Taylor scooped up rights to the name Carbon Theory for $100 and 10 bars of soap from a U.S. band. So far, Carbon Theory's venture across the pond has gone fairly seamlessly despite the mammoth process of shipping from Glasgow, Scotland to the U.S., and the coronavirus's impacts on the beauty industry and the general economy.
"We couldn't have foreseen the success we've had in the U.S.," says Taylor. "We're doing the level of sales in the U.S. that we thought would take six to eight months to build."