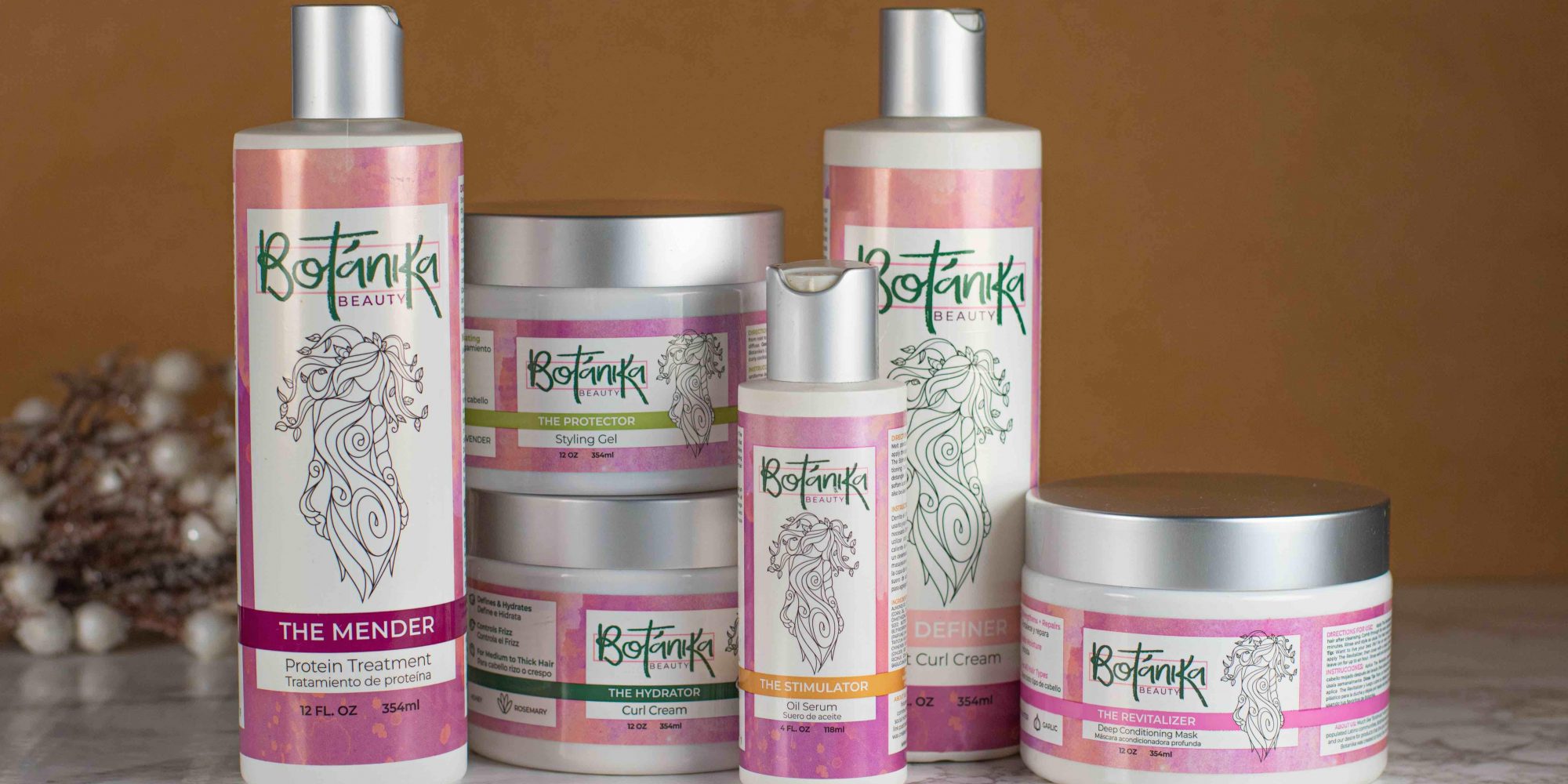 "A Huge Step For Representation": Botanika Beauty Breaks Into The Haircare Assortment At Walmart And Target
Ada Rojas demands that the beauty industry include Afro-Latinas like her—and she isn't one to sit on the sidelines if it doesn't.
In 2009, about a year before Instagram started, Rojas, a first-generation Dominican-American, entered the beauty blogosphere with Gypsy In The City, an online chronicle of her favorite products, haircare tips and life advice that later became All Things Ada. In 2017, she established the six-city natural hair tour Rizos on the Road sponsored by Kia Motors, Shea Moisture, Curls, Honey Baby Naturals and Curl Keeper. During it, she struck up a conversation with Honey Baby Naturals founder Aisha Ceballos-Crump about the possibility of collaborating on a product with an eye toward eventually introducing a haircare brand.
"A few days later, she called me and said, 'I really thought about what you proposed to me, and I see the power of your audience and community. You are incredible at what you do, and I don't want to collaborate with you, I want to help you launch your brand,'" recounts Rojas. "My biggest dream was to have my own natural haircare brand. I had seen the impact on sales when I promoted products for other brands, and I saw the direct ROI. I was like, 'That's amazing and all, but I want to build generational wealth. I want to create my own products.'"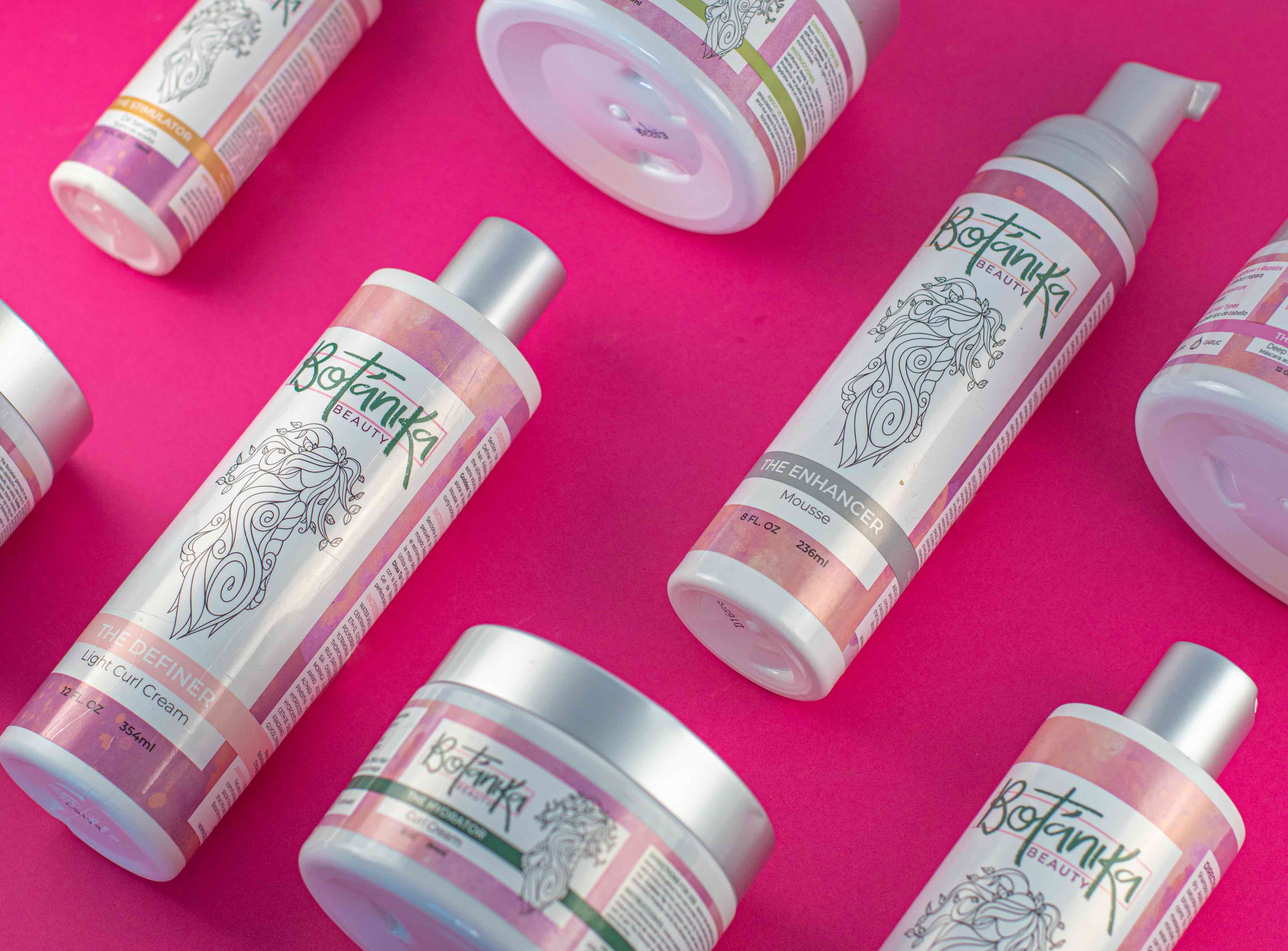 Rojas was thrilled to team up with Ceballos-Crump on a brand and, after about $100,000 poured into development, Botanika Beauty debuted in 2019 with a strong focus on styling and hair maintenance. Priced from $10.99 to $11.99, its seven products are the protein treatment The Mender, deep conditioning mask The Revitalizer, mousse The Enhancer, gel The Protector, oil serum Stimulator, curl cream The Hydrator and lightweight curl cream The Definer. This year, Botanika Beauty has broken into major retailers. In January, it landed at 130 Target stores and, in March, it rolled out to 600 Walmart stores.
"My goal is to change the face of the beauty industry."
"For me, this a huge step for representation. For years, big brands didn't want to take the time out to understand that we are bicultural, and that we weave in and out of being American and also being Caribbean. I've never seen anything I could identify with before. Being able to give people a voice by being on shelves, that's a big deal for me," says Rojas. "Along with Aisha, my goal is to change the face of the beauty industry and show people there's a huge community of women that have been ignored for so long. We are creating products that resonate with them, and they're great products."
Botanika Beauty joins a swelling group of brands at mass retailers addressing multicultural consumers. On top of the brand, Target's haircare offering, for example, features Rizos Curls, TPH, Mielle Organics, The Doux, Alikay Naturals, Kinky-Curly, Eden BodyWorks, Camille Rose and Emerge Hair Care, a new line from Unilever and Sundial Brands. The retailers are amplifying their haircare brand portfolios to respond to growth in the textured haircare segment, but not every small brand in the segment is going to last.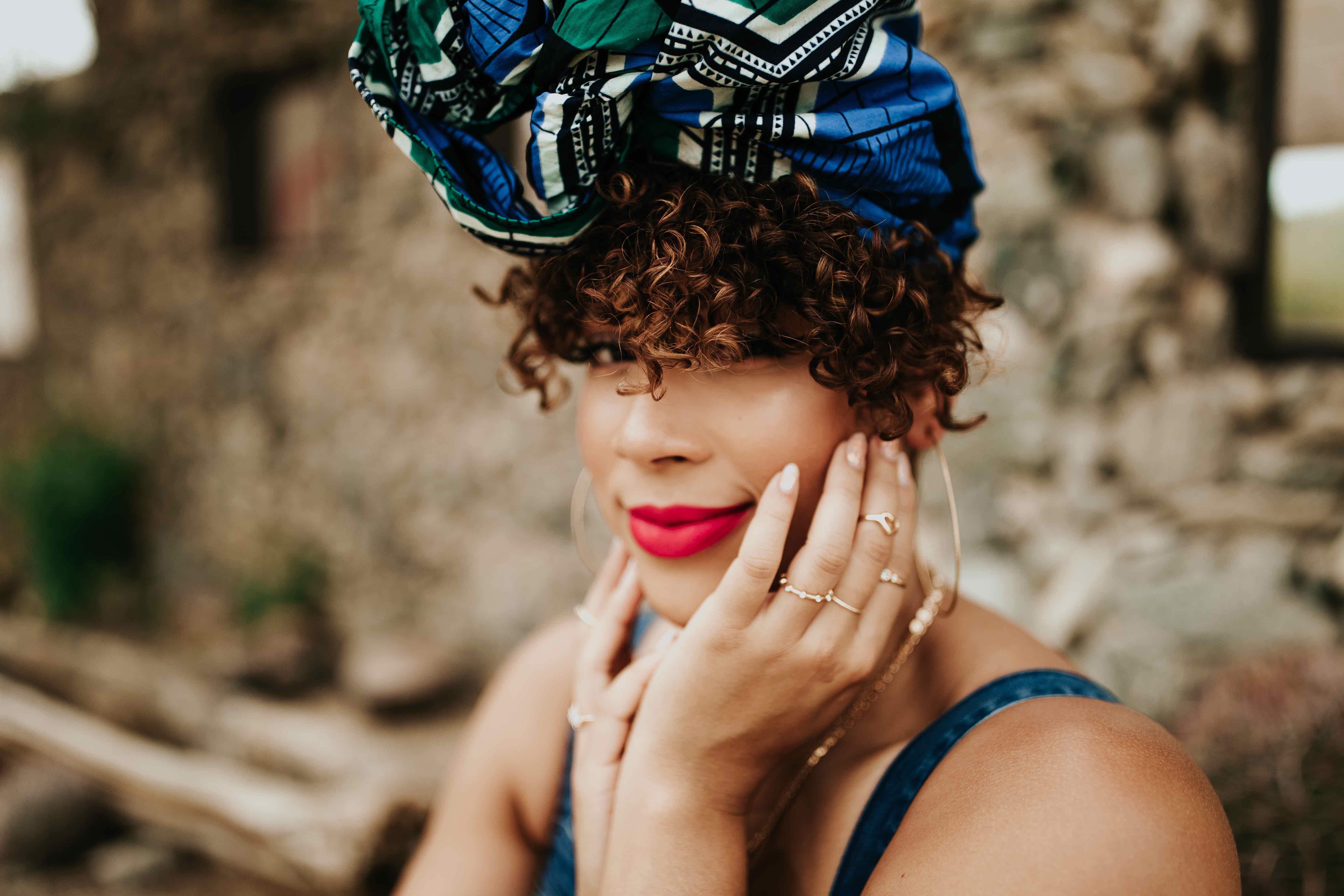 Ceballos-Crump, who's evolving from a beauty entrepreneur into a multibrand mogul, holds that her partnership with Rojas on Botanika Beauty is pivotal to supporting the brand's business at chains. She has vast experience placing a brand in stores. Honey Baby Naturals is available at Target, CVS, Sally Beauty, Rite Aid and Walmart, among several massive retailers. Ceballos-Crump says, "A lot of brands don't make it into retail because of the upfront cost associated with expanding the business. Working together not only helps us expand the category in retail, but it also helps us combine our resources like shipping, buying and marketing, which, in turn, allows us all to keep our operating cost low." This year, prior to the coronavirus-related economic slump, Botanika Beauty was projected to profitably generate $500,000 to $1 million in revenues.
"I just want to be able to bring my touch to many industries that I feel need innovation."
Botanika Beauty's name is tied to brick-and-mortar retail. It's an ode to the botanicas carrying prayer candles, incense, herbs, oils and more dotting blocks in the Bronx, where Rojas grew up. While the brand has cracked notable retailers, it's not finished spreading its distribution. Rojas foresees greater retail exposure in the United States for Botanika Beauty and it branching out abroad. The Dominican Republic is its second-largest market for online sales, and her vision is for the brand to sell in the country physically in the future at La Serena, a retailer she compares to a Dominican version of Target.
On Botanika Beauty's bottles, Rojas describes the principal image as "this beautiful goddess of nature," and underscores the products are intended to encourage customers to "take time for self-care and honor their inner goddesses." She points to The Enhancer, The Definer and The Protector as bestsellers. A shampoo and conditioner are in the product pipeline. The ultimate objective for the assortment is to have a broad collection to complete customers' haircare routines. In due course, Botanika Beauty will extend into additional beauty categories such as body care. Rojas listens to consumer feedback to fuel product ideas. She says, "I really want to co-create products with my community."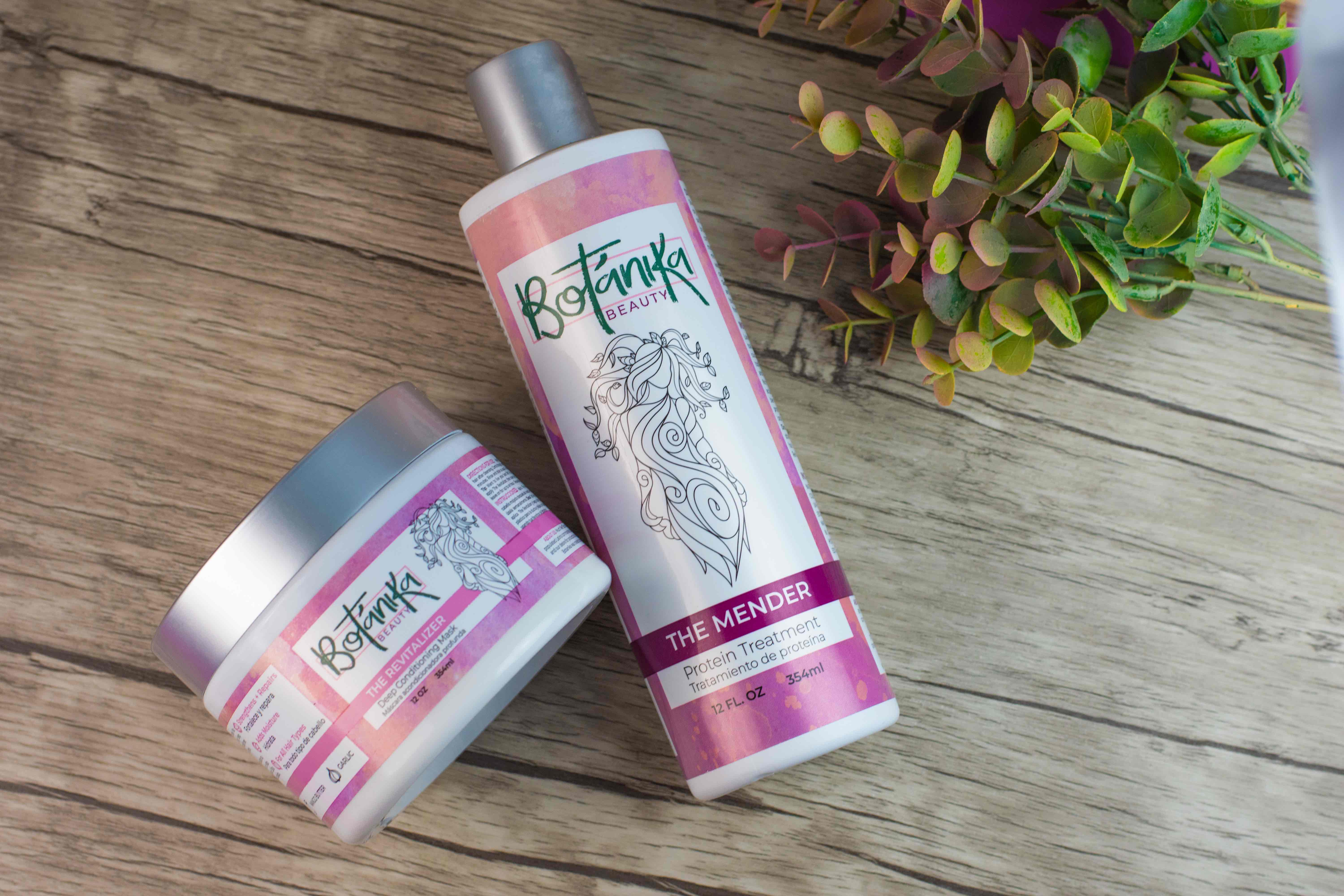 Rojas isn't limiting her ambitions to the beauty industry. She aspires to venture into fashion and pet goods as well. "I'm a curvy woman. I'm 5 feet 6 inches tall, and I call myself an in-between-y. I'm too big to be regular size, but I'm too small to be plus size. I would love to be able to bring my touch to that," she says. "[Beauty Pie and Bliss founder] Marcia Kilgore is such a huge inspiration to me. I just want to be able to bring my touch to many industries that I feel need innovation and to be brought into the current era."