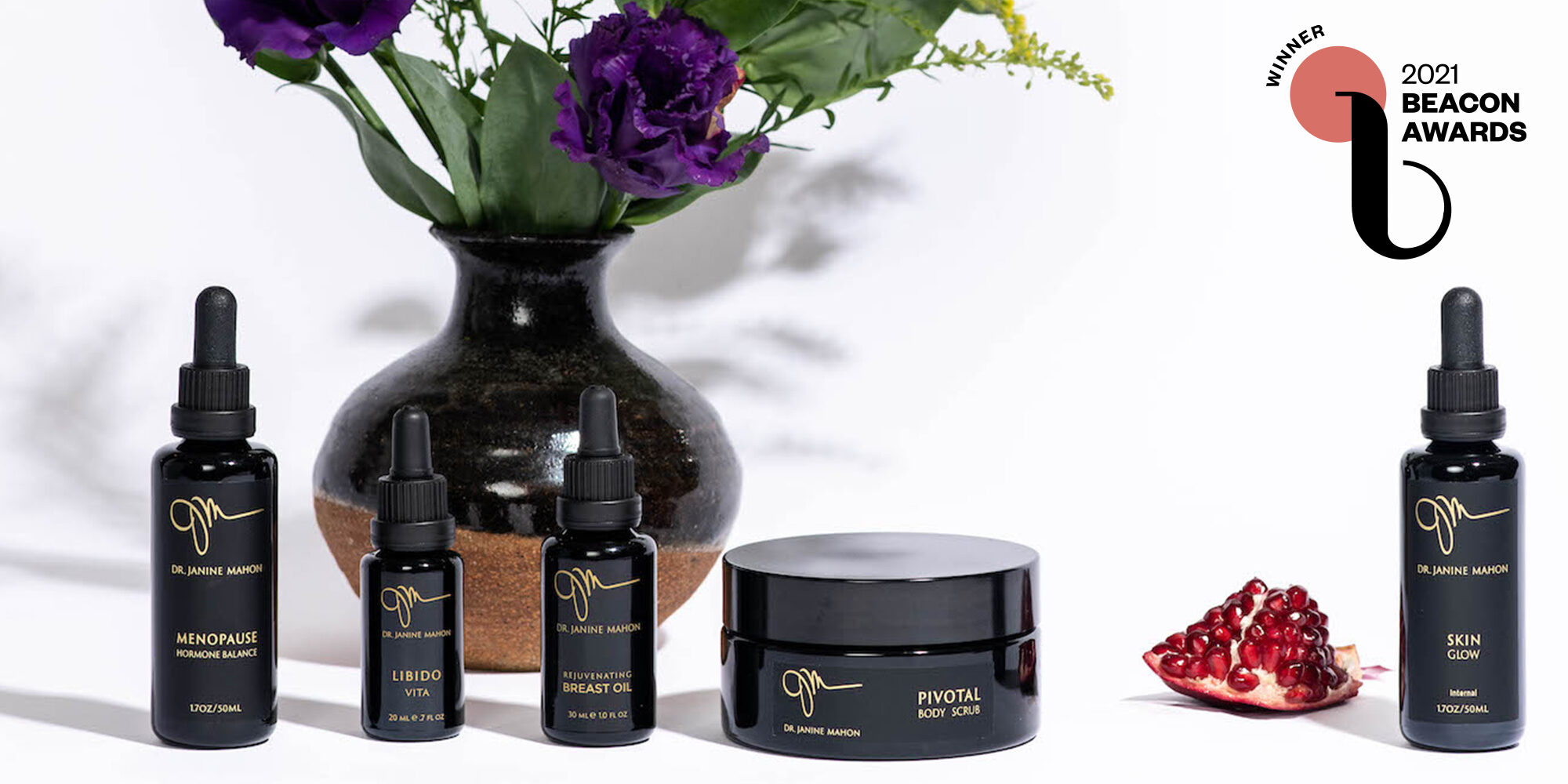 How Developing A Breast Oil For Herself Led Dr. Janine Mahon To Selling Products At Violet Grey, Bluemercury And More
When Janine Mahon was a child, the redwood forests of California's Mendocino County were her playground. Although she grew up around Western medicine—her father was the local doctor—she found true healing in nature. "I developed a profound trust in nature in Mendocino," she says. "I've always returned to the sense that nature always strives for perfect balance."
Her fascination with things outside of Western medicine led Mahon to Taiwan, where she learned about the customs and herbs passed down by generations of traditional Chinese medicine practitioners. "I just felt, wow, this is homecoming," she recalls. "This resonates so deeply with me, I cannot ignore it." Mahon ended up studying at Southwest Acupuncture College and opening an acupuncture clinic in Albuquerque in 2015.
Mahon had no intention of starting a wellness brand. She devised her first product, Rejuvenating Breast Oil, after developing mastitis from nursing her daughter. When a patient was dealing with breast calcifications, Mahon gave her the formula to try. The patient passed it to her friends—and Mahon began to wonder what it would take to broaden the formula's reach further. She says, "I was like, 'Well, if it's out there now and these people aren't necessarily seeing me as a patient where I'm prescribing it, what do I need need to do to create a product legally? What does it have to say on it?'"
Each launch since for her namesake brand has emerged from her clinic. "I think about what's been going on with my patients and what I can do to help the," says Mahon. "Everything is a response to my community's needs." Before heading into product development, she scans the market for existing solutions. "If I don't find something that I feel confident recommending to a patient as their medical care provider, then I'll create it myself the best I can," says Mahon.
On top of Rejuvenating Breast Oil, the brand Dr. Janine Mahon's product lineup includes the recently launched Pivotal Body Scrub ($68), Libido Vita ($48), Menopause ($48), Stress Relief ($32) and Beacon Award-winning Skin Glow ($52). Two additional items are set for March and May releases: Illuminating 3-In-1 powder, a product that can be used as a scrub, cleanser and exfoliator, and Endurance, a tincture Mahon was inspired to craft in response to the pandemic. She explains, "I've had a lot of people say during the pandemic that they didn't want to get up, didn't want to get dressed, they felt lethargic, so Endurance helps with finding that drive to get going again."
Mahon sources ingredients through her past holistic health teachers and colleagues with direct connections to farmers in China. The process allows her to secure high-quality herbs for her products, which account for the steep prices of some of her products. She understands her approach is unconventional. "I've broken all of the rules of you should have three to five resources for one ingredient in case the chain breaks like we've seen in the past year," says Mahon. "For me, there's really no point in creating a product that doesn't harness the very best that I can find."
The Breast Oil has the highest price—the original version is $140 and an enhanced version is $160—and is the bestseller. "It's touching on an area of our bodies that we see all the time, but we don't have a lot of education around," says Mahon. "I think it's been not only helping people that are dealing with cysts or pain during premenstrual times, but it's also giving people something that they can do to maintain healthy tissue." Like the entire line, the product is designed for women and men from puberty to menopause.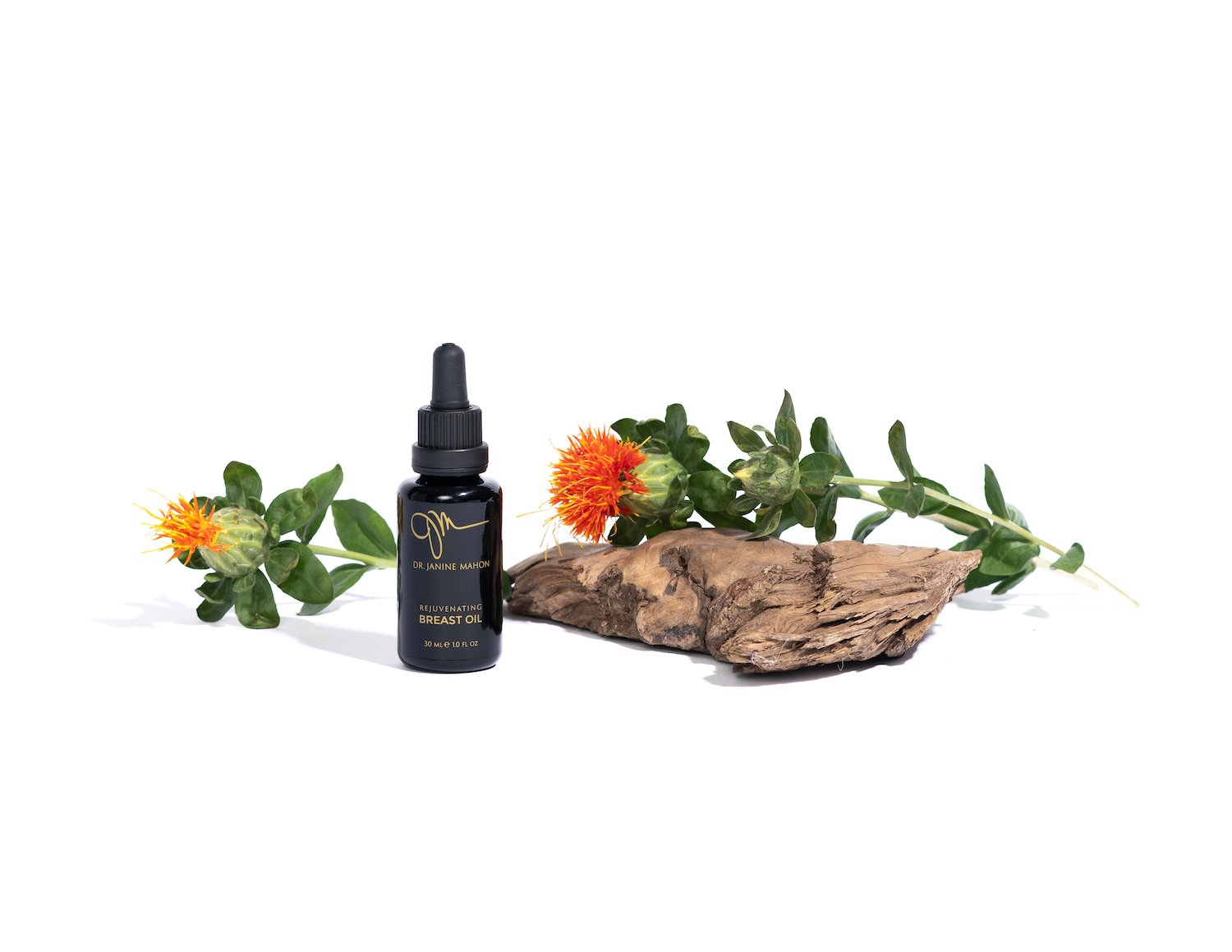 Much of Dr. Janine Mahon's growth is the result of word of mouth. In December, actress Kristen Wiig, who Mahon counts as a fan and friend, asked her to put together 50 boxes filled with products. Wiig sent them to her network of VIPs. The Rejuvenating Breast Oil launched with Violet Grey six months after its release after a customer shared the product with an employee at the prestige beauty e-tailer. Other niche retailers like Bluemercury and Cult Beauty came knocking shortly after. The brand will be landing at Beauty Heroes and Melanie Grant later this year.
Mahon prefers to pursue partnerships with retailers that have small, loyal followings. "I'm not interested in going into the big-box retailers," she says. "Having a relationship with the owners or with the team where they really want to share some of the education behind the brand with their customers is really important to me. It gives people ownership of their own healing process, and when people have more knowledge about their body, they can make better decisions."
While maintaining a mindful, intimate business is Mahon's modus operandi, that doesn't mean she doesn't have ambitions to grow it. Dr. Janine Mahon's sales more than doubled last year. This year, Mahon projects they will multiply 3X to 4X. She's currently in talks with her manufacturer to ramp up production. "The focus right now is scaling quickly and gracefully," says Mahon.
Whenever Mahon is overwhelmed—such as when a shipment arrived broken or she has to deal with supply chain issues—reading testimonials from customers keeps her going. "They're so heartfelt, and it's nice to know that the products are really making a difference in people's lives," she says. "It feels like a community, and that's incredibly rewarding."