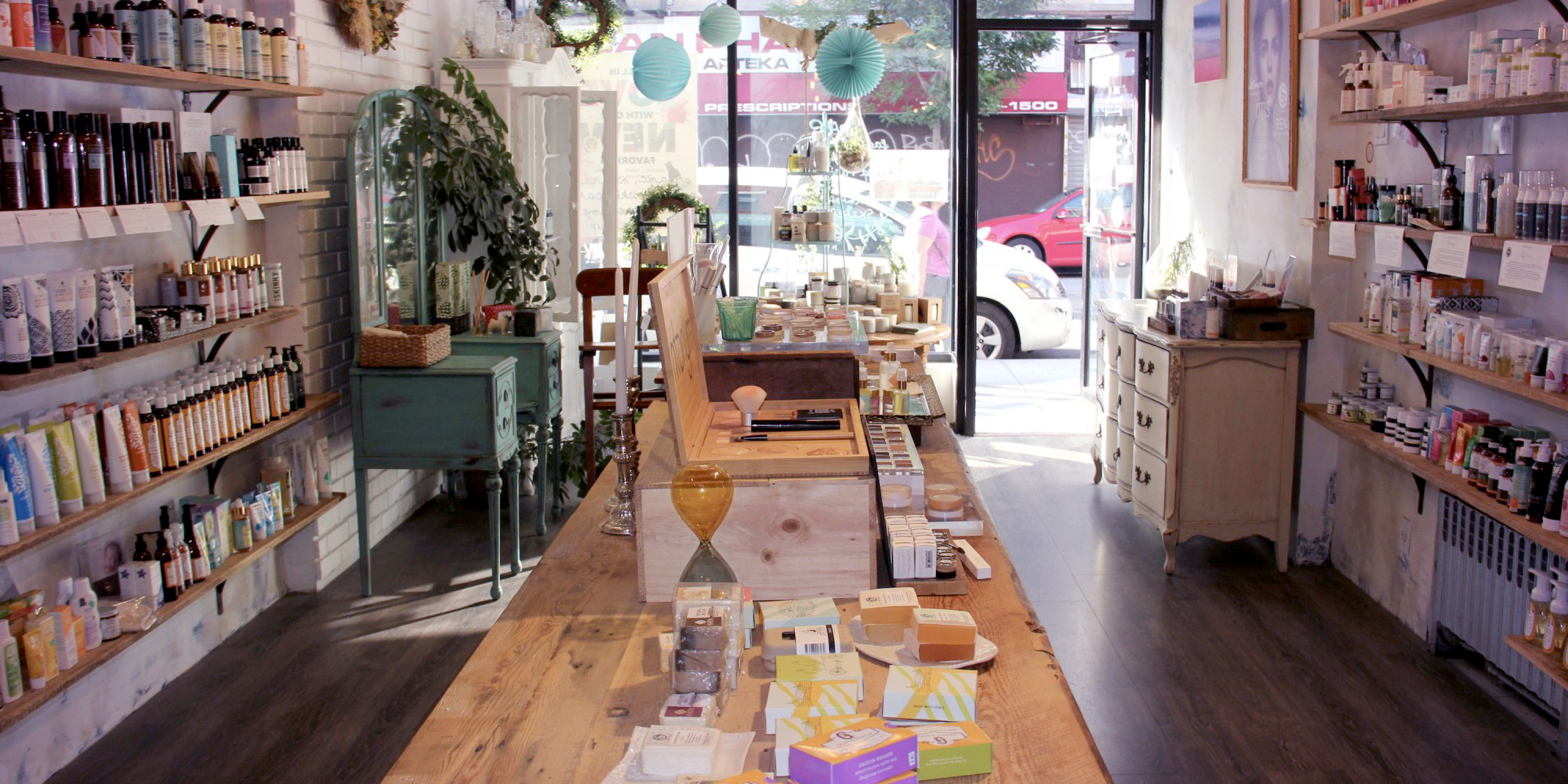 Brooklyn Groove Gets Its Natural Beauty Groove On In Greenpoint
A longtime Greenpoint resident, Olga Stefanska watched gentrification transform her Brooklyn neighborhood's retail landscape. But she detected something lacking in the new stylish store mix: a modern apothecary. There was no place for locals to discover unique, natural products from emerging beauty brands. In 2013, she left her wholesale fragrance career to create it. Brooklyn Groove brings safe and sustainable beauty merchandise and treatments to Stefanska's Greenpoint stomping grounds. Beauty Independent talked to her about finding brands, detoxifying facials and competing against Credo.
What's your core mission?
I wanted a different type of work since my first baby was born, and I was missing a good cosmetic store in my neighborhood, Greenpoint, where I lived at that time. After I found out that this location was available, I decided to invest my savings and open my own natural store. I remember the day when I went for a walk with my baby and found it.
What are your bestselling brands and products?
I like to carry smaller, not so pricey lines. Natural deodorants always sell well. We sell Soapwalla, PiperWai and Meow Meow Tweet, and just added Kaia, which has also been selling well. Leahlani Skincare sells well, and we use it in our treatments. We also sell a lot of Brooklyn Beach Hair, a salt spray.
What are hero products at your store?
I love Vapour Organic Beauty Atmosphere Luminous Foundation, and it sells very well. Also, EcoBrow Defining Wax is a great defining wax that adds texture, looks natural and lasts all day.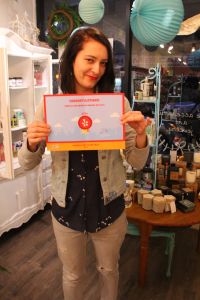 How do you discover new brands?
My customers often come in and tell me about products and brands they love. Before I opened Brooklyn Groove, I was in the perfume business. I've gone to beauty shows and conventions, but it's hard to find the smaller brands I like to carry. I also follow bloggers to see their favorite brands and have worked with some, like Green Product Junkie.
How can a brand develop a relationship with you?
Brands can always reach out. Email is fine. They can also send products in for me to try. I have to try everything before I sell it. For skincare products that need to be used for a while to see results, I'll give them to my esthetician to try.
What's your minimum order quantity for or initial orders and your expected order lead times?
I try to keep my first orders to under $1,000. Ideally that will allow me to order at least four to five products so the line is really represented. Big brands may require me to make bigger orders with more SKUs, but smaller brands are usually more willing to work with you. For lead times, two to three weeks at most. I can still plan then and have alternatives on hand while I'm waiting to restock. I've had lines that took a month or longer, and I really couldn't work with them.
What does your onboarding process look like and approximately how long does it take?
My onboarding process is pretty quick and easy as long as brands have the stock on hand.
"For lead times, two to three weeks at most. I can still plan then and have alternatives on hand while I'm waiting to restock. I've had lines that took a month or longer, and I really couldn't work with them."
What are your margins usually?
50% margins, which is standard. Sometimes brands will do 40%.
Do you have sample requirements with your brands, i.e. ask them to provide samples?
I don't require them, but they are very helpful. Free testers are great, too. Some brands charge for them. When I do in-store events, I like to give out goodie bags, so I'll ask brands for some extra samples. Most will provide them.
What's your customer profile?
Women aged 25 to 45. Some moms, but mostly single. I don't sell too much anti-aging skincare. Most are open to green beauty or come in looking for non-toxic products.
Where do you stand on Amazon?
Amazon definitely makes it hard for us smaller stores. It's not a deal breaker, though. The store is where I do most of my business. My website is more like my business card for people to be able to see what I sell. It's so much work to maintain the site. I like to focus on in-store events, and I work with bloggers on those. Offering treatments helps as well. We have one treatment room.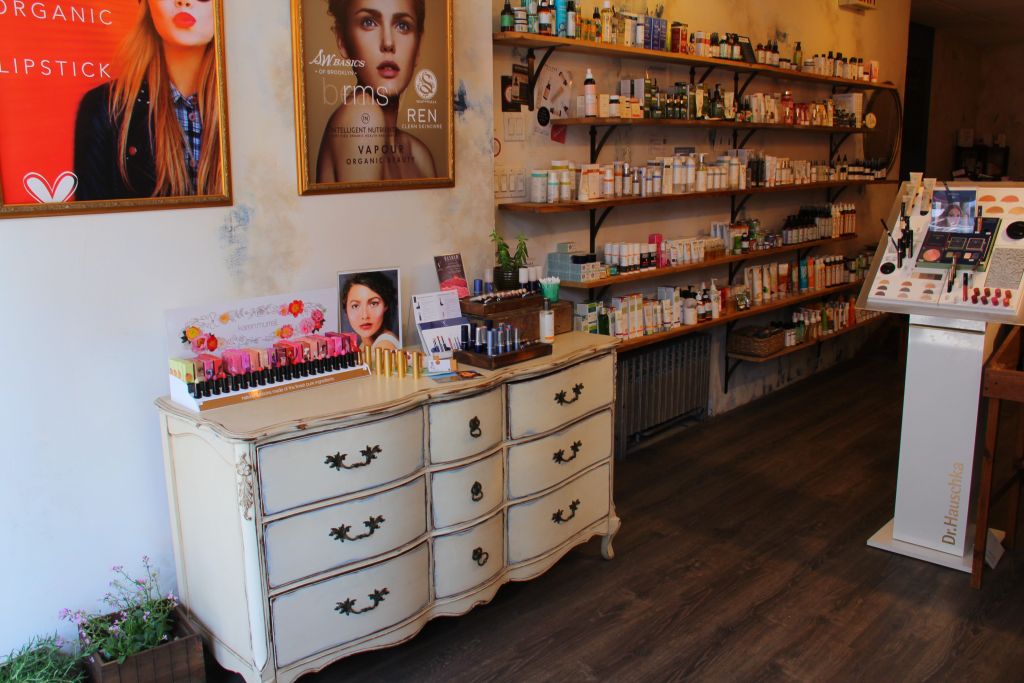 What's it like competing with Credo?
I've even seen a difference since Credo opened in Williamsburg in April. But we have different brands, local, made in small batches from other countries, so we definitely offer a totally different experience. And there are not so many places where you can get facials using only natural products.
What's your most popular treatment?
Our All Organic Facial. It's a very customized treatment, including extractions and massage, to detoxify and clarify congested skin. We use brands like Antipodes, Josh Rosebrook and Leilani Skincare. Anyone can come in for a free consultation with our esthetician. She will take 15 minutes and give you detailed advice on your skin as well as product recommendations. We also have a loyalty program: spend $75 in-store and you get 50% off the organic facial.