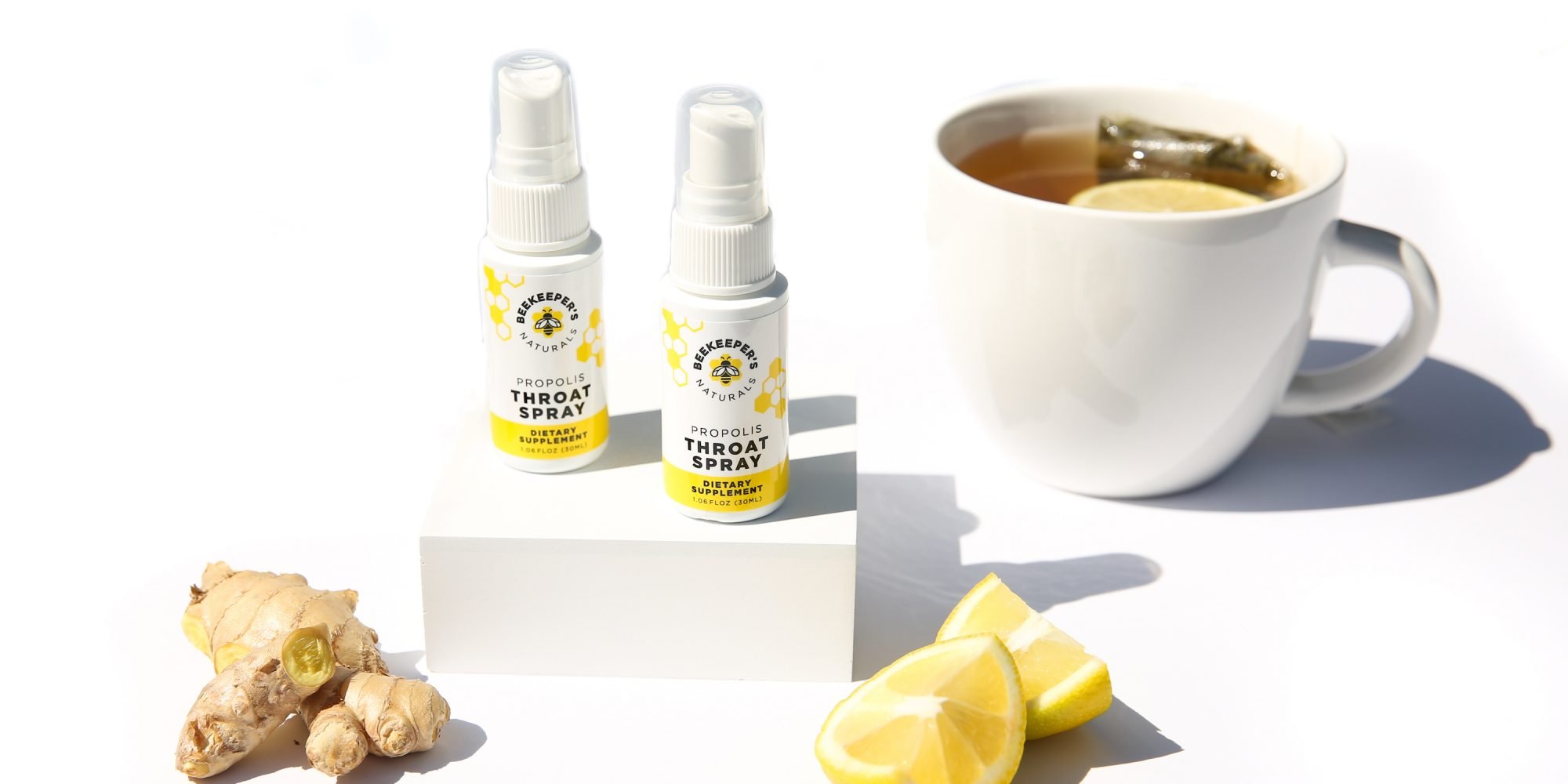 Busy Bee: Beekeeper's Naturals Sees Sales Spike, Launches Product Amid COVID-19
It's not business as usual for any company right now.
While most have been hit hard by the economic slump caused by the coronavirus pandemic, some are well-situated to respond to consumers' needs during the crisis. Beekeeper's Naturals is in the latter camp, and it's booming.
Online sales of the Toronto-based bee product wellness brand's Propolis Throat Spray have shot up 600%. "It's a terrifying time in the world, but it's been really exciting to see that people continue to turn to our product and our community for support," says founder Carly Stein. "When people realized the gravity of what was happening starting a few weeks back, we started seeing five to six times our daily average."
"What we're trying to do at the core is create healthy swaps so people can go into their medicine cabinet and toss their cherry flavor cough syrup in the trash."
Stein partly credits the surge to health experts and doctors educating people digitally about propolis. She notes Google search volume for the word "propolis" has soared 400%, and searches for the term "throat spray" have increased 200%. Stein says, "We're specialists in the space. As consumers search for us, it's driving new eyes and new customers into our community. That's been really interesting to see."
Even retail sales have been a bright spot for four-year-old Beekeeper's Naturals, experiencing a 300% jump from last year. The brand is carried by hundreds of brick-and-mortar locations across the country, including clean beauty boutiques, yoga studios, apparel shops, natural grocers and naturopathic doctors' offices. It's available at CAP Beauty, Verishop, Green Acres and select Urban Outfitters stores. Last year, Beekeeper's Naturals raised $3.5 million in series A funding from venture capital and private equity firm Sonoma Brands. 
"We're starting to see it settle back down," says Stein of retail sales. "We have a really strong direct-to-consumer platform, but, we were gearing up to do a lot of launching in retail and with, what's happening in the retail environment, there is no ability to demo or run promotion or support products in the store. All the things that a CPG company would normally do to drive growth at retail are not accessible."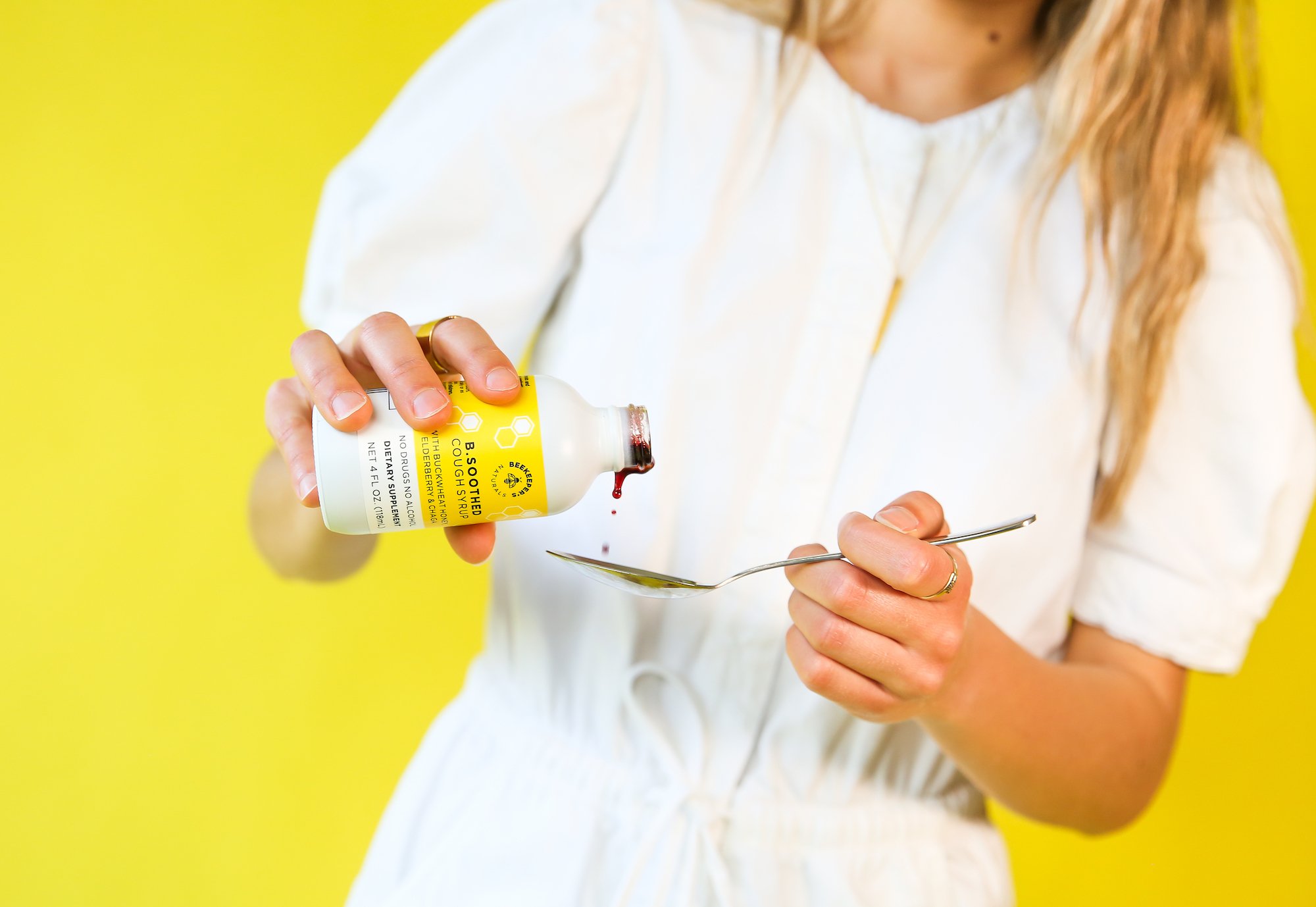 Meeting rising demand under coronavirus-related restrictions isn't easy. Beekeeper's Naturals' office staff is working from home and has been handling customer service. Remote work isn't possible for employees tasked with Beekeeper's Naturals' fulfillment and production, though. The brand has enacted precautions to protect their health. The number of employees permitted to execute production and be in the warehouse simultaneously has been limited to two to three. Social distancing is practiced, and protective gear is worn. Stein says, "It's what you would expect from somebody working in a hospital in terms of clothing and masking."
Beekeeper's Naturals' backend is crucial as it gears up to introduce a new product, B. Soothed Cough Syrup. The product priced at $14.99 is available today on the brand's website. A brick-and-mortar rollout is anticipated in the near future. Stein expects the cough syrup to sell out quickly. "We have a very tight feedback loop with our community," she says. "Everything we build is very much framed by what our customers ask us for, and our customer base has been asking for a product like this for a while."
B. Soothed Cough Syrup has been in development for two years. Befitting Beekeeper's Naturals' tagline, "Naturally sourced, obsessively tested," Stein emphasizes, "I am a complete freak when it comes to testing products and making sure they are of the highest quality. So, for all the things we make, we have quite a long cycle." She was hesitant to unveil a product in the middle of a pandemic, but decided to release it because customers have been clamoring for it. However, Stein admits, "I don't want anyone to feel like we're being opportunistic in this environment." 
B. Soothed's ingredient list is short, but superfood-stacked. The product's main ingredients are propolis and buckwheat honey, a highly-nutritious honey that's a natural alternative to dextromethorphan, the active ingredient in most cough syrups. Elderberry and chaga mushroom round out the mixture. Stein says, "It's a super soothing plant-based formula with high superfoods, like all of our products. What we're trying to do at the core is create healthy swaps so people can go into their medicine cabinet and toss their cherry flavor cough syrup in the trash."