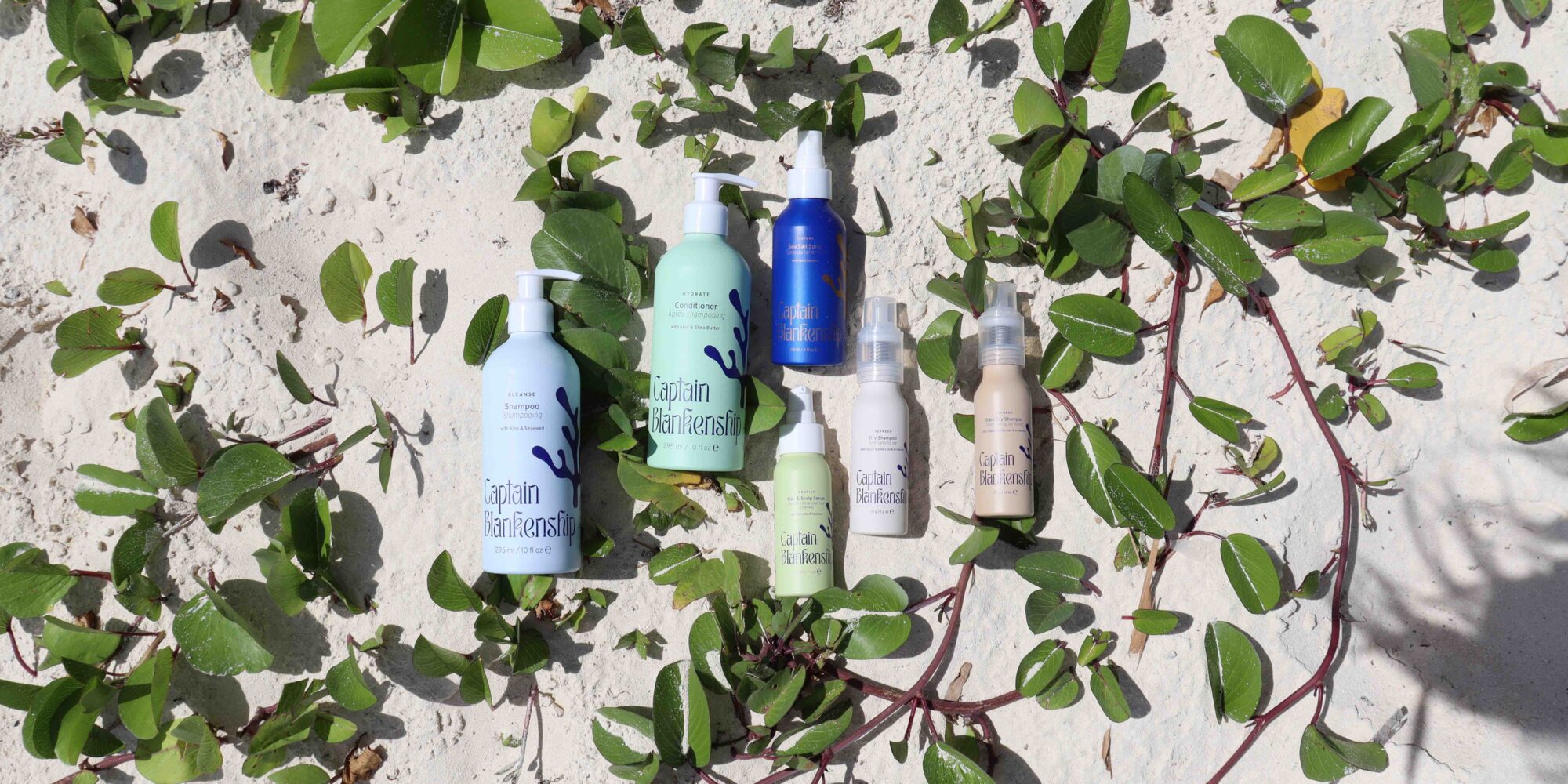 Captain Blankenship Rebrands With A Focus On Haircare
Captain Blankenship's cult-favorite product Sea Salt Spray isn't going anywhere, but the pioneering indie beauty brand has decided to phase out several products to focus on haircare.
At one time, founder Jana Blankenship figures Captain Blankenship had more than 20 stockkeeping units across haircare, body care, fragrance and skincare. Now, following an overhaul that updated its packaging as well as slimmed its selection, the brand is selling Cleanse Shampoo, Hydrate Conditioner, Nourish Hair & Scalp Serum and its hero product Sea Salt Spray, with Golden Sea Salt Hair Spray, Dry Shampoo and Dark Dry Shampoo set to be available soon. The four products currently accessible are priced from $19 to $48. A hair mask, clarifying scalp and body scrub, and styling cream are slated to join the product roster in the next year.
"Haircare really does drive the line and, when I think about the assortment within clean beauty, I really feel there are so many incredible options within clean body care, skincare and fragrance, but there's still room for innovation within haircare," says Blankenship. "We're not really that salon brand. We're not mimicking conventional haircare products. We are really about low-maintenance beauty and enhancing your hair's natural qualities. So, when we started to think about the rebrand, it was clear that this is where we needed to focus, though I do love to make a face oil."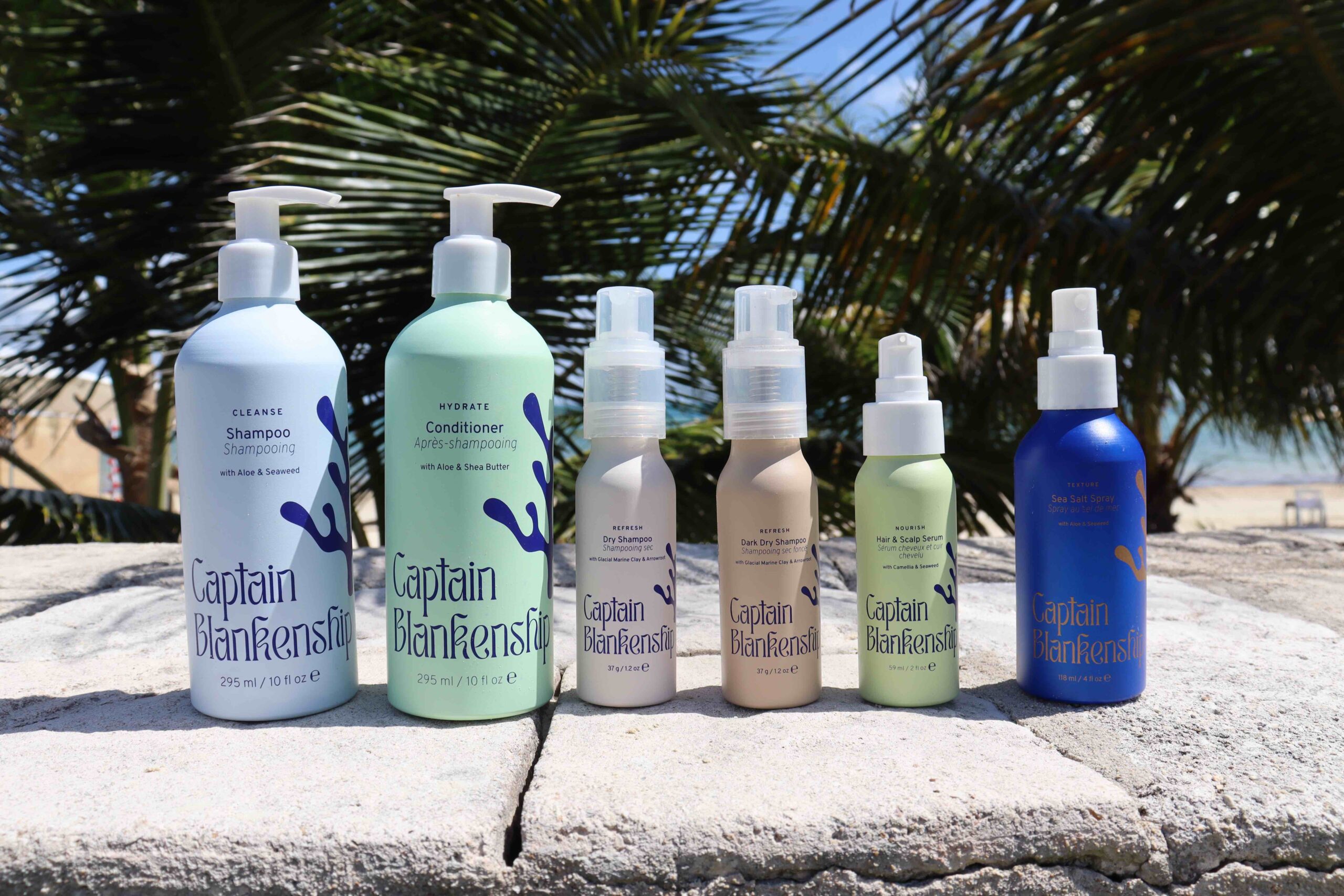 In fact, Blankenship has loved making beauty products for as long as she can remember. As early as 7 years old, she mixed her mother's perfumes to concoct her own fragrances. She mixed one in a Giorgio bottle she christened "Scents of Hawaii," which has retained its value, at least sentimentally. Blankenship has held onto it as a reminder of her beauty beginnings. As she got older, she developed a sensitivity to fragrances, specifically those loaded with synthetic ingredients. Guided by natural perfumer Mandy Aftel, she learned to create fragrances from natural ingredients.
In 2009, Blankenship introduced Captain Blankenship with a design centered on her own whimsical doodles—she's a painter along with being a beauty formulator—and an interest in sustainability. At its founding, it used recyclable glass and compostable tubes. But a ton has changed in 13 years. Thousands of beauty brands have flooded the market. Clean beauty has risen and faced a backlash. Sustainable materials have evolved considerably. And Captain Blankenship entered large retailers (Target, Sephora and Whole Foods, for example), but today is opting to concentrate on those particularly aligned with its values.
To inform its overhaul, Captain Blankenship turned to the Rochester Institute of Technology to conduct an audit of its packaging. The audit determined a switch to aluminum bottles would be the most sustainable packaging step the brand could take and, with the assistance of packaging supplier Verity, it switched. Captain Blankenship's aluminum bottles have plastic pumps and sprayers that can be recycled via a partnership with Pact. Bulk 32-oz. refill sizes are slated for the shampoo and conditioner, and the goal is to eventually offer refills for the complete assortment. "Every detail of the packaging is thought through to stay on the cusp of sustainable options that also perform," says Blankenship.
The bulk sizes speak to her desire for Captain Blankenship to be a brand for the entire family. "My customer has grown up with me. I just turned 40 this year, and I started the brand when I was 28," says Blankenship. "Though everyone in the family might use the products, it's primarily a she who is 30 to 50. Right now, it's mostly on the coasts, but that is growing. We've never put too much energy into pinpointing the customer because we believe the brand is for everyone, and our hope is, with the rebrand, it really can be for everyone and picked up by anyone."
"We believe the brand is for everyone, and our hope is, with the rebrand, it really can be for everyone and picked up by anyone."
Captain Blankenship hired the agency By Ninja to partner on its redesign. Its revamped bottles span a range of colors—green, blue and yellow feature widely—and, although Blankenship's initial doodles are gone, there's a nod to them and the brand's ingredients in a prominent seaweed graphic. "Moving from glass to aluminum, it gave us a new canvas to worth with," says Blankenship. "I didn't want to lose that whimsical spirit, but I wanted to elevate it."
Captain Blankenship's formulas have been upgraded to include additional ingredients sourced directly from farmers and cooperatives supporting regenerative organic agriculture. There's jojoba from a farm in Arizona, aloe vera from a farm in California, and a blend of five seaweeds (Atlantic wakame, oarweed, bladderwrack, rockweed and porphyra umbilicalis Atlantic nori) from the coast of Maine.
In the beauty industry, Blankenship says the term "clean beauty" has been rendered virtually meaningless. As a result, she prefers third-party certifications to distinguish Captain Blankenship from the crowds. It became a B Corp in 2018 and earned Made Safe certification last year to validate its products are safe for human health. "Those pillars will make a difference to the consumer in an increasingly confusing space," says Blankenship. "For us, and the rebrand is part of it, everything we have been doing has made me want to dig my heels much deeper into the earth and do it with integrity. On social media and elsewhere, brands are making really big claims, and they're going to be held accountable to them."
With the rebrand, Captain Blankenship aims to at a minimum double its sales this year. Two years ago, wholesale contributed up to 80% of its business. At the moment, the business is split evenly between direct-to-consumer and wholesale distribution, and Blankenship's objective is for DTC climb to around 70% of sales. Captain Blankenship is stocked by about 200 retailers such as Beauty Heroes, Credo and The Detox Market. Grove Collaborative is on deck for later this year.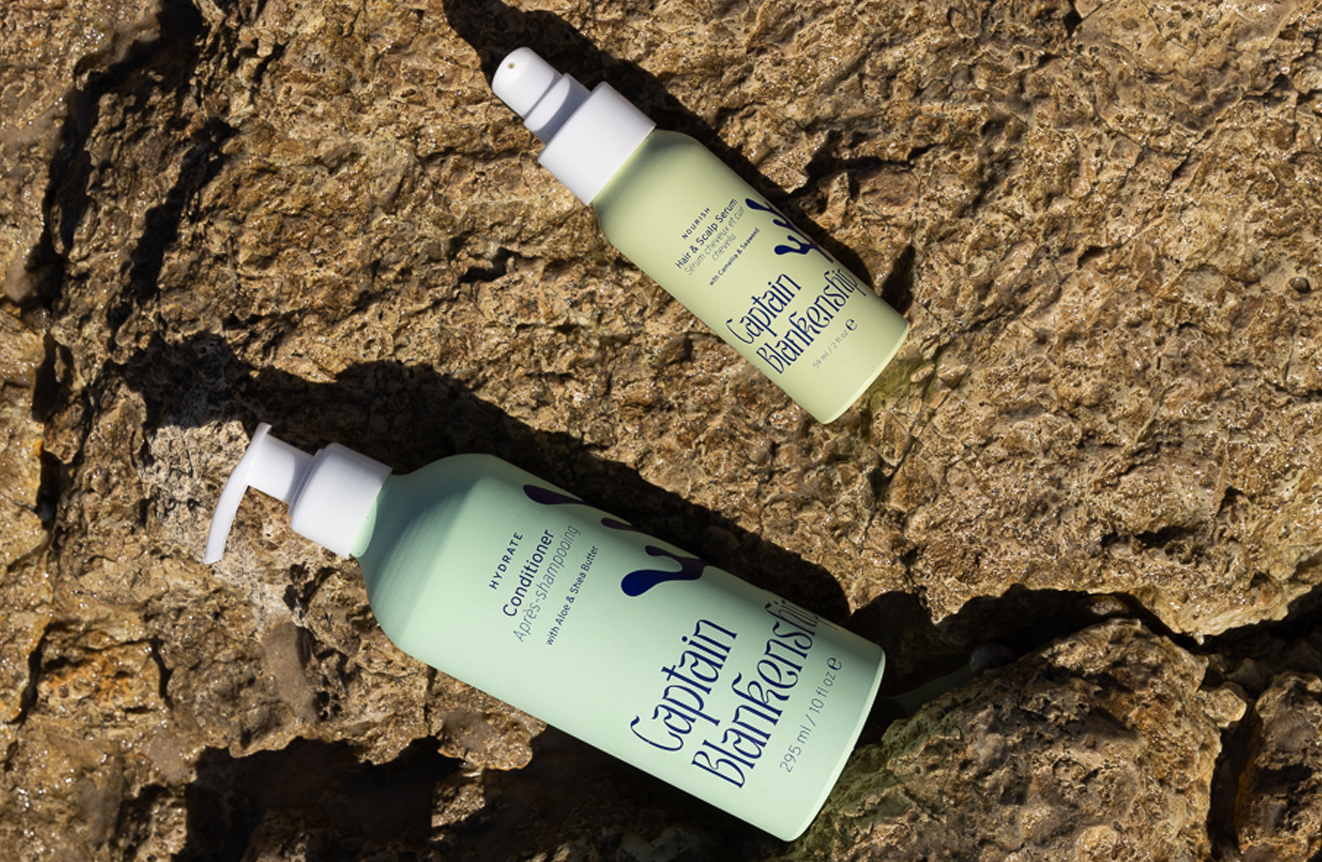 Blankenship hasn't ruled out placing Captain Blankenship in big chains. However, due to prior experiences with them, she realizes what's required to be successful at them—and it's definitely a lot for a self-funded small brand. At Target, where Captain Blankenship had a line called Sailor by Captain Blankenship with products priced under $20, Blankenship says, "We just didn't have the hundreds of thousands of dollars to put toward it."
She continues, "Since we have worked with so many major retailers, people are always contacting me saying, 'My dream is to get into Target or Whole Foods,' and you really need a crash course before you say yes. Are you willing to change your business to accommodate it? We ended up leaving Target unscathed, and I'm still incredibly proud of the Sailor line. I can't imagine what would have happened if we put Captain Blankenship in there."
As Blankenship modernizes Captain Blankenship, she's bolstering her personal brand, too. She's launching a personal website and is busy on another book of DIY beauty recipes. In 2019, she published the book "Wild Beauty" with 45 essential oil recipes. She's interested in parlaying her passion for plant-based beauty into perhaps a podcast or television series that showcases people who share her passion.
"I definitely believe in the spirit of collaboration, generosity and transparency. Especially after this period where we were all isolated, it has felt empowering to grow something together with others. I'm excited to see where that leads," says Blankenship. As for Captain Blankenship, she enthuses, "I feel like, more than ever, the brand is poised for growth."