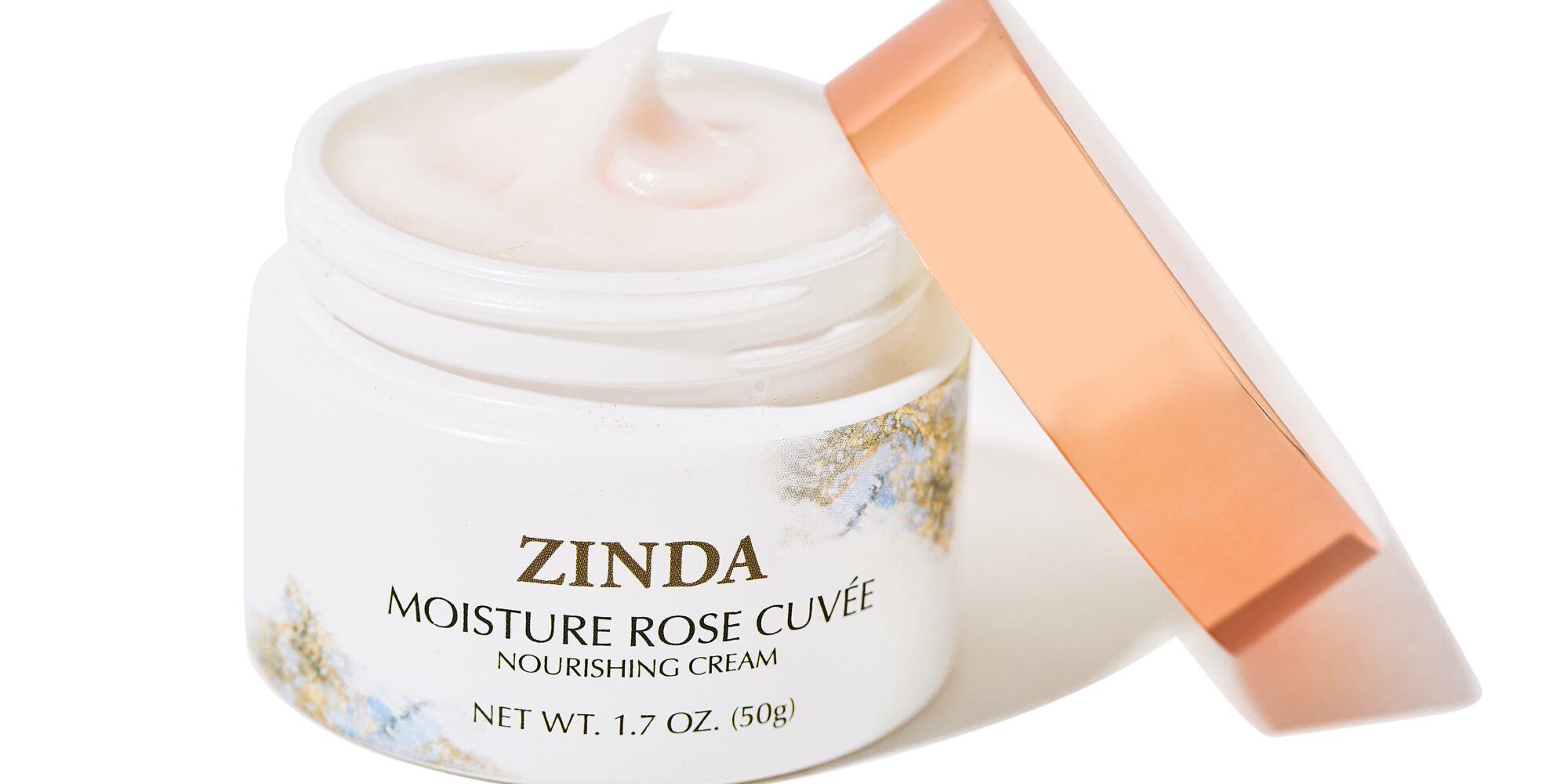 Former Lawyer Caroline Levy Comes Out Of Retirement To Launch Wine-Inspired Skincare Brand Zinda Beauty
Long before the coronavirus, former lawyer Caroline Levy was enjoying retirement by taking trips to wine country in the South of France. On one trip to the Rhone region, she discovered a face cream made at a vineyard. She was fascinated by the ingredients in its formula, especially resveratrol, an antioxidant that fights the effects of aging on the skin and is derived from the skin of grapes.
"I wasn't really thinking of starting a brand," says Levy. "In fact, I thought maybe I could become the distributor for them here in the U.S." As she pondered what her role would be, she gave the face cream to friends as gifts, including Alaisa Grudzinski, the wife of Dave Grudzinski, a natural products expert and fellow oenophile. Alaisa and Levy's other friends adored the face cream, but it turned out the vineyard didn't have the production capacity to wholesale it. So, Dave Grudzinski and Levy decided to direct their passion for the benefits of grapes into starting a brand.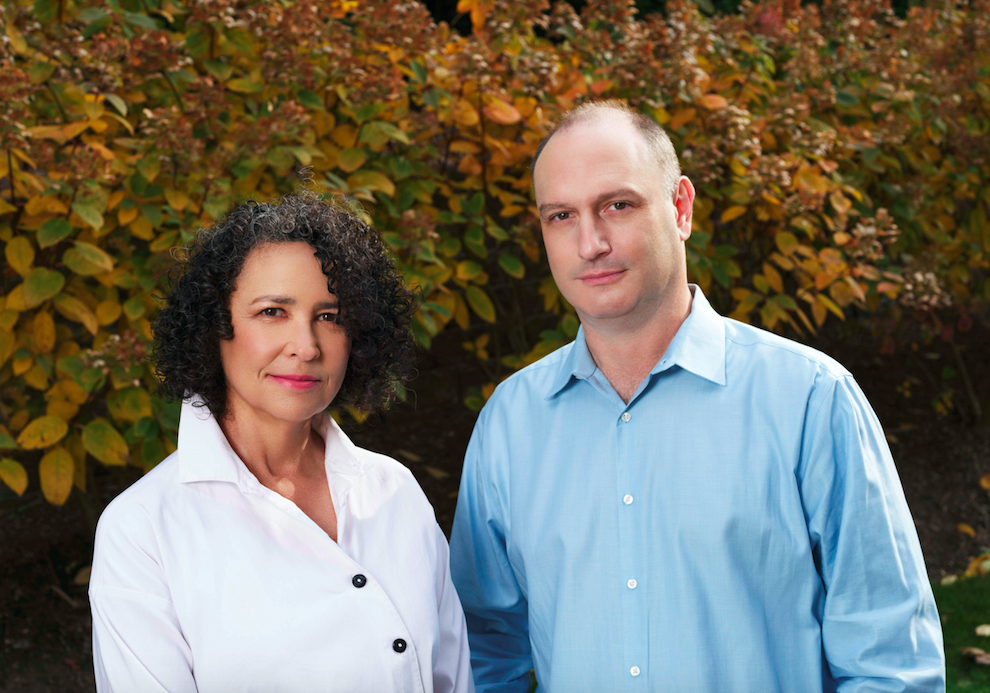 Their brand Zinda Beauty is launching next month with Moisture Rose Cuvée, a face cream centered upon resveratrol from grape seed oil combined with apricot, rose hip and evening primrose. Available for pre-order, it's priced at $58 for a 1.7-oz. size. Levy says, "It is the product of my uncompromisingly high standards and determination to harness the skin-enhancing benefits of the natural ingredients found in and about vineyards in the South of France."
Zinda Beauty makes Levy a member of a growing group of older Americans entering entrepreneurship. A recent article in The New York Times chronicling the phenomenon cites research from the Ewing Marion Kauffman Foundation finding more than 25% of new entrepreneurs are between 55 and 64 years old, up from 15% in 1996. Research from Guidant Financial and the Small Business Trends Alliance shows individuals 55 years old and above own 43% of the small businesses in the United States.
No matter the maturity of the entrepreneur, building a business isn't easy. During the process of developing Zinda Beauty, Levy admits she often asked herself, "What are you doing? You're supposed to be retired. You've got to be crazy!" Her curiosity and commitment to quality merchandise propelled her to see the project through.
It took three years, three labs and a couple hundred thousand to bring Zinda Beauty to fruition. Although the brand is debuting with a single stockkeeping unit, Levy and Grudzinski have plans to create a broader assortment, and they're currently in the middle of working on Zinda Beauty's second offering. "It's a unique year," says Levy. "We are starting with a modest batch of 5,000 and hope to have another batch of 5,000 this year, but, before we start on that, we have to see how the first one goes."
"It is the product of my uncompromisingly high standards."
Zinda Beauty, which is named for the Persian word for "live," will be sold online via its website initially with the goal of eventually rolling out to retailers. Ideally, Levy would like to place Zinda Beauty in wineries across the U.S.
"We had envisioned a lovely launch party in Manhattan that just can't happen now, but that's part of being flexible," says Levy, whose career prior to her beauty industry matriculation encompassed stints as senior assistant dean at the Maurice A. Deane School of Law at Hofstra University, president of the Women's Bar Association of the State of New York and Suffolk County Women's Bar Association, and on the board of Judges and Lawyers Breast Cancer Alert. "I think, in any business entity, you have to learn to go with the flow and adjust to the climate that's out there."
Women's issues have always been front and center to Levy, and she's interested in Zinda Beauty being an inclusive brand. "In terms of our audience, we are going with the term womxn because we want to be big tent, all-encompassing, embracing and welcoming," says Levy. "We want to reach out to all sectors of the community, and we don't want to be sexist."
Breaking into the beauty industry has been a humbling experience for Levy. Finding the right manufacturer for Zinda Beauty was a challenge. "We started out with a lab in Oklahoma, and that was just a stupid move," says Levy. "We are based on Long Island and, to keep control and be able to go to a facility, it needs to be geographically close by. Fulfillment, not so much."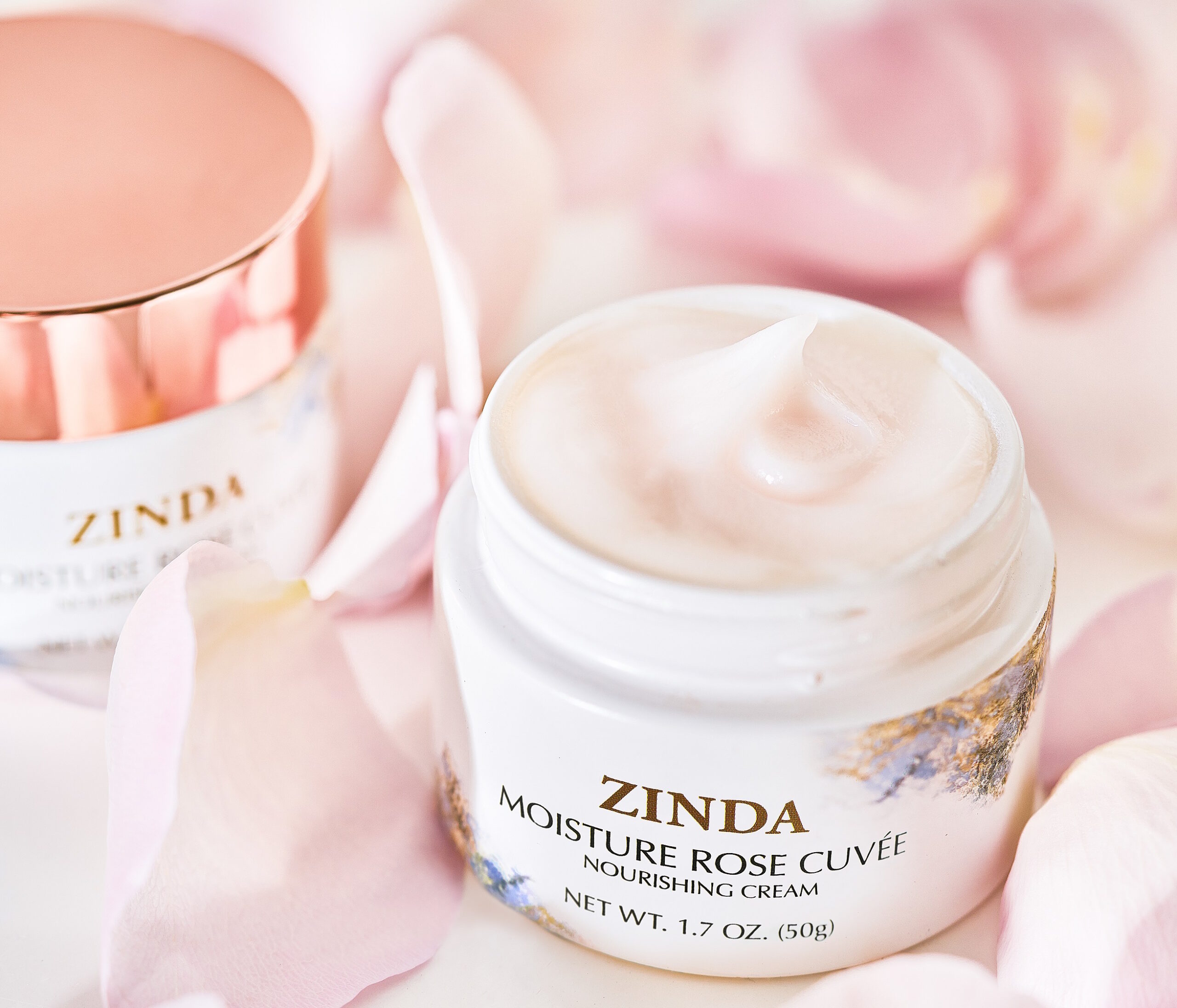 Levy and Grudzinski teamed up with Nicole Rourke, founder of the digital communications agency Ethereal, on Zinda Beauty's imagery celebrating nature and grapes, and the marketing strategy for the brand. "I learned about influencers," says Levy. "As an older person, I was somewhat aware of them, but didn't really understand that whole scene as much as I needed to."
Levy appreciates gaining knowledge. "I have to tell you I've learned so much. As an older person, I didn't understand this whole fulfillment area and how that works. I mean, I know it's important. I order from Amazon, and everybody expects delivery right away," says Levy, noting Zinda Beauty isn't headed for Amazon, at least not at the moment. "It's just not who we are," she says, emphasizing she's intent on maintaining the brand's artisanal identity.