Watch Out Fragrance. CBD Is Becoming A Contender For Valentine's Day Sales.
In a recent blog post on its CBD and Tepezcohuite Body Oil, Life Elements highlights a review that raves, "This bottle of magic works as lubricant. The oil's not advertised as that, nor have I seen another review praising its lubricating effects. But take my partner's and my word for it: it's incredible."
The blog post is part of an effort by the CBD company to build Valentine's Day sales that also includes a special heart-shaped CBD bath bomb, and social media and newsletter content with customer testimonials about items suited to the occasion. The effort appears to be working. In the first two weeks of February, Life Element's sales rose 10%, and it projects they will jump 15% to 20% by the end of this weekend. Customers have scooped up hundreds of its Valentine's Day offerings online, and  24 brick-and-mortar retailers have picked them up to fuel their business for the holiday.
If Life Elements' experience is any indication, CBD is making a compelling case that it can be a major revenue contender in a Valentine's Day rush traditionally dominated in the beauty industry by fragrance. Brand founder Martha Van Inwegen says, "We believe the quality of the product and the intent to provide romantic and physical benefit has driven much of our holiday sales." Asel Hofgartner, founder of CBD topical product purveyor Kana Vita, asserts, "In my opinion, cannabis and romance go together like Valentine's Day and candy hearts. Nothing proves how much you care than a CBD gift that can deliver powerful beauty benefits."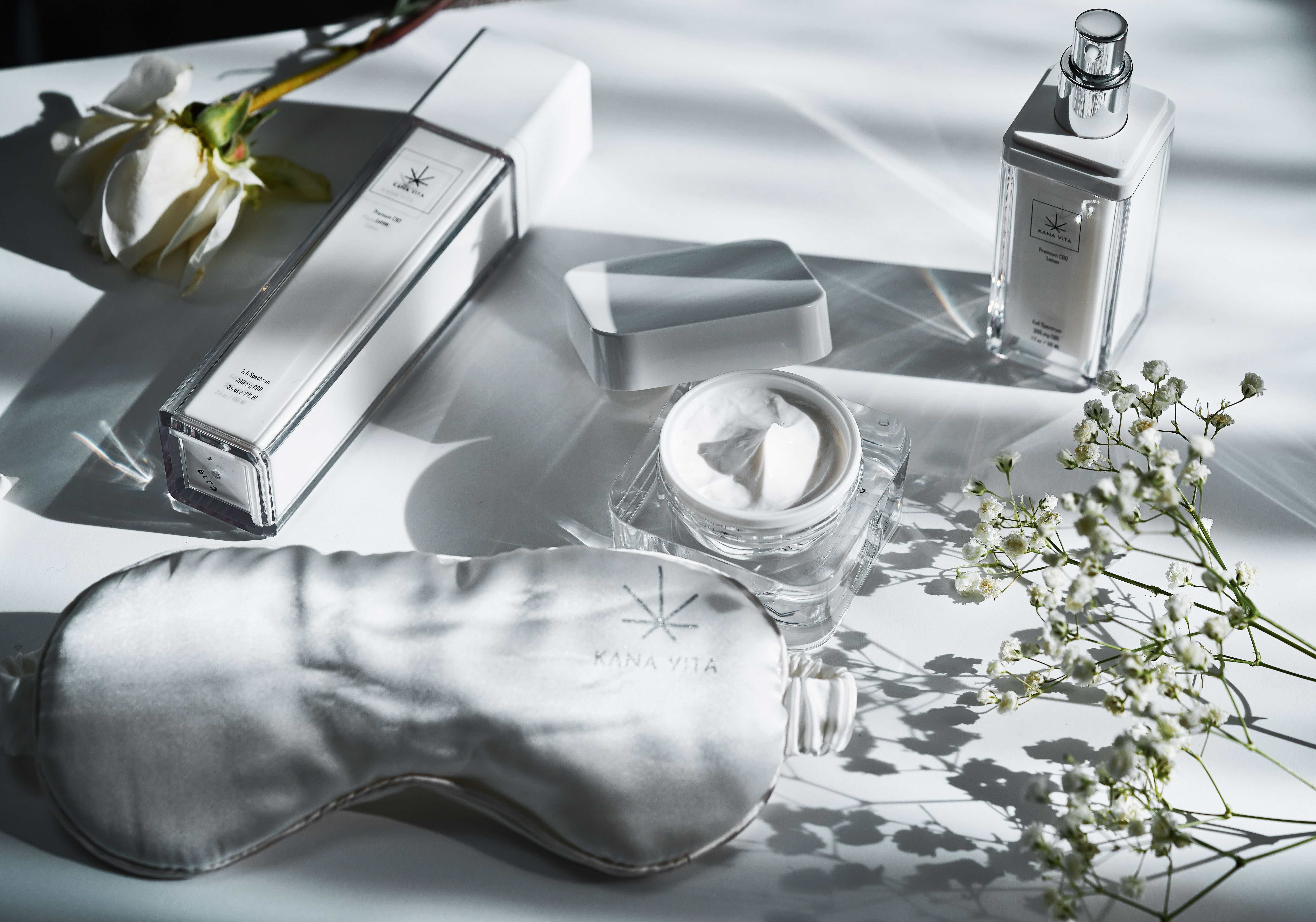 CBD, still a nascent category that only roughly 14% of Americans report they've dabbled in, certainly hasn't kicked scent off its Valentine's Day thrown. Perfumes are persistently a strong performer for the holiday. According to The NPD Group, prestige fragrance sales in the United States exceeded $170 million in the two weeks leading up to the holiday last year, up 5% from 2018. The market research firm finds that department stores are the preferred destination for fragrance shopping, with 44% of perfume shoppers purchasing at department stores.
"Keeping the momentum, I expect Valentine's Day 2020 will not disappoint," wrote Lauren Torres, manager and fragrance category analyst at NPD, in a blog piece on fragrances and Valentine's Day. "Whether it's a new or classic scent, fragrance gift giving remains closely tied to this holiday. While flowers and chocolate quickly disappear, fragrance lingers and brings with it an imprint that may last a lifetime in someone's memory."
"In my opinion, cannabis and romance go together like Valentine's Day and candy hearts."
Generally, CBD products don't quickly disappear either. And CBD has the advantage of being buzzy and relatively affordable. Designer fragrances commonly top $100. It's easy to pick up a CBD gift that's half that amount or less. As CBD spreads, it encompasses several products appropriate to Valentine's Day, whether they be sexual items such as lubricant and massage oil, chocolates and other sweets, and bath and body care products. Although CBD products are sold in department stores (Neiman Marcus, Saks Fifth Avenue and Nordstrom have extensive selections), their distribution is diverse, and they're carried in all sorts of places frequented by younger shoppers. CBD is present at specialty retailers like Ulta Beauty and Sephora, drugstores like CVS and Walgreens, and online destinations like Svn Space, Fleur Marché and Hydro Kitty.
"We have noticed a huge trend and uptick in sales around Valentine's—and now Galentine's—Day," says Grace Saari, co-founder and marketing director at Svn Space, adding, "Putting together themed sets is a way to let consumers try various products as categories continue to expand from edibles to menstrual products. The biggest trend we continue to see as a whole is practicing self-care pairing natural ingredients like CBD and other cannabinoids, and using alternative holistic methods like sound bowl meditations."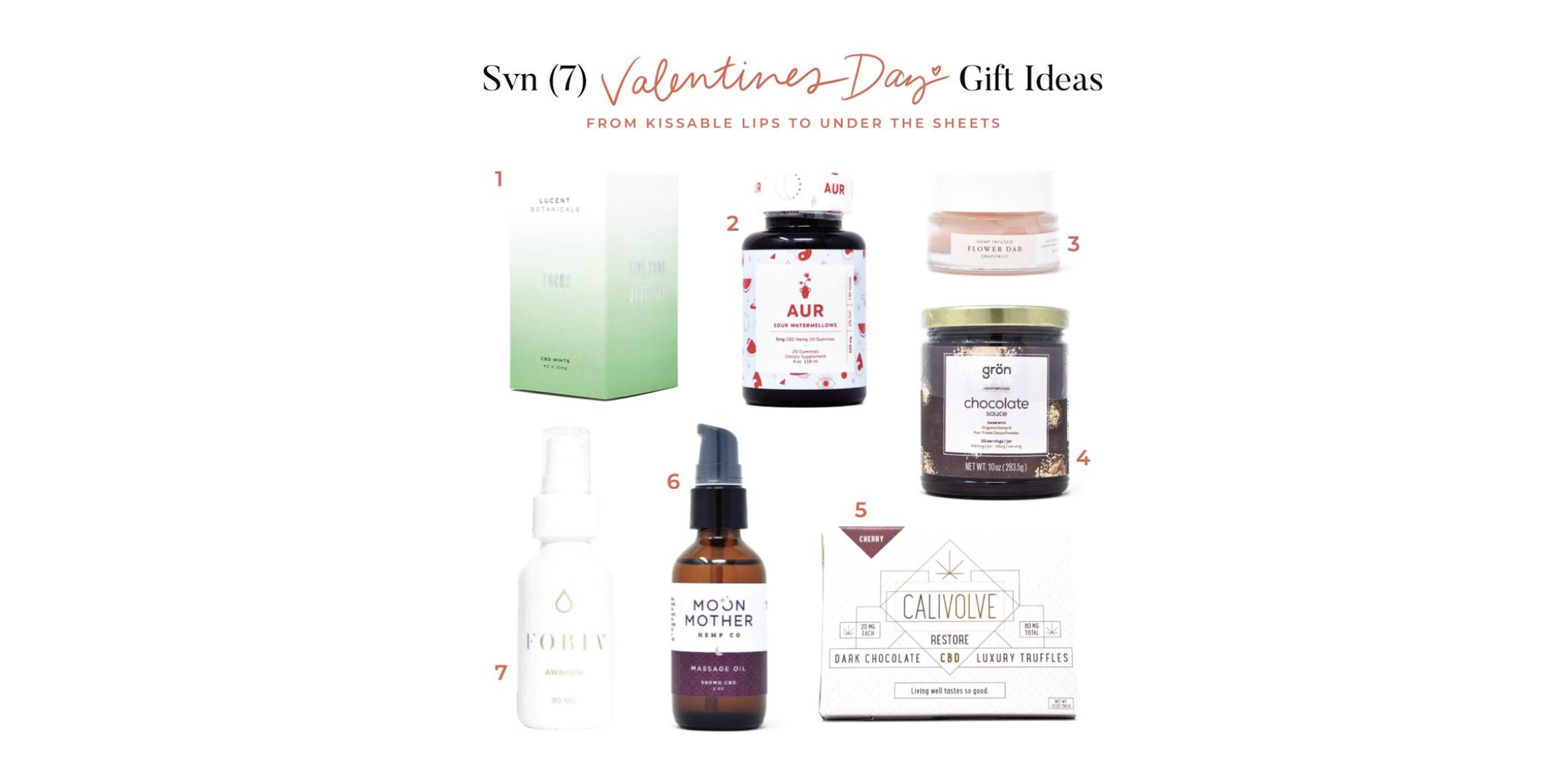 By bringing in CBD products for Valentine's Day, Kana Vita's Hofgartner argues retailers demonstrate they're attuned to consumers' desires. She says, "Consumers are embracing the shift towards CBD beauty and wellness products. Consumer perception is boosting increased interest in CBD. This is the tip of the iceberg." To encourage Valentine's Day buying, Kana Vita is throwing in free silk eye masks with purchases.
CBD sexual health brand Simon Wolff has assembled a duo for Valentine's Day with CBD bath elixir Ba-Bomb and CBD-Infused Sex Elixir for $50, which co-founder Erin Simon points out isn't as expensive as a dozen roses. So far, the duo is selling briskly. "Much more than we expected, actually…We are definitely benefitting from the growing interest in sampling topical CBD products among Valentine's Day buyers," says Simon. She emphasizes, "Capitalizing on [the] surge of interest and awareness has made 2020 an ideal year to put CBD products front and center for Valentine's Day. If people were looking for a moment or a reason to try CBD, Valentine's Day offers plenty of opportunities."
"Especially since CBD oil and topical products are items you use regularly, we expect to receive more lifetime value."
With its wellness orientation, CBD is deftly positioned to resonate with consumers who view Valentine's Day differently than they may have in the past. Perfumes are associated with a quite conventional view of Valentine's Day involving a man giving a gift to a woman. However, Valentine's Day has changed, partially due to demographics, and partially due to mounting sentiments that Valentine's Day is overly commodified, stressful and disappointing. According to data from the General Social Survey, 51% of 18 to 34 year olds are single. Galentine's Day, the celebration of girlfriends falling the day before Valentine's Day that's a creation of the television sitcom "Parks and Recreation," is on the rise as is a movement to turn V-Day into Me Day and focus on self-love.
Dorian Morris, founder and CEO of clean CBD brand Undefined Beauty, welcomes Valentine's Day saluting many facets of love—and thinks it's transformation behooves CBD. "We continue to see the evolution of Valentine's Day and what it represents, especially as in light of mindful consumption. Some people aren't attached, and that's completely OK, and it shouldn't mean you have to wear the scarlet letter because you're single," she says. "V-Day to Me Day to Galentine's Day, it's becoming undefined, which I love. CBD can help you center, balance and unlock the best you, and that's what we can all use, on February 14th and beyond. It's like the gift that keeps on giving." Undefined Beauty has launched Glow Melt, a massage candle and moisturizer with 100 milligrams of CBD, as an ode to the modern expression of Valentine's Day.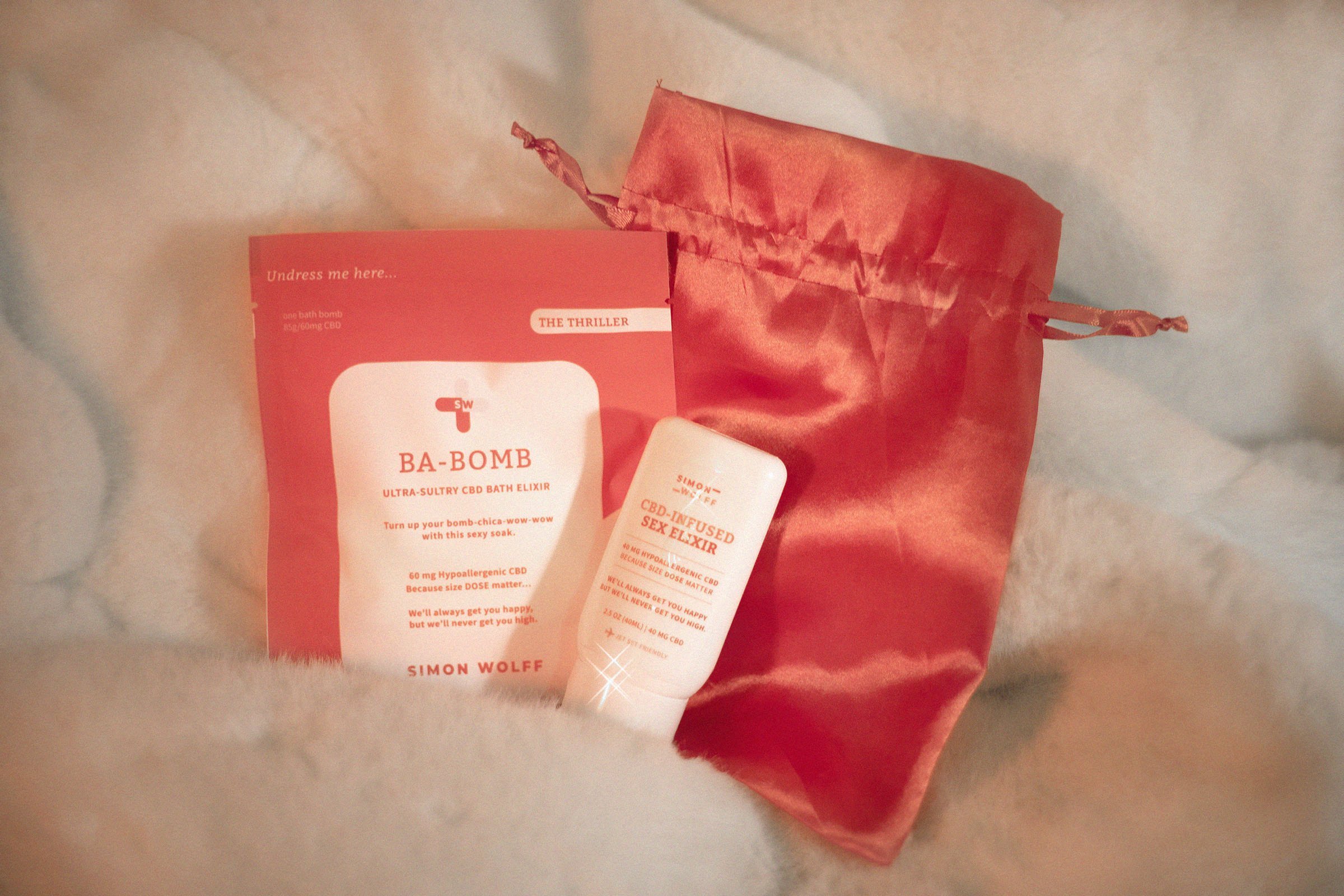 If brands and retailers attract CBD customers on Valentine's Day, they could gain sales far beyond the holiday from repeat purchases. CBD brand Dazey's customers are mixing and matching products—for example, they're pairing its full-spectrum CBD oil with bath soaks in purchases—and pushing up the average order value. Co-founder Tori Bodin speculates they're buying for themselves, friends and romantic partners. Noting the brand is running a buy one, get one 50% promotion for Valentine's Day, she says, "It can help us reach new customers via gifting/referral in that way. Especially since CBD oil and topical products are items you use regularly, we expect to receive more lifetime value."
At Life Elements, Valentine's Day sales increases are anticipated to have a lasting positive impact on business. Van Inwegen says, "Our returning customer rate is over 50% and, combined with extremely strong sales growth, we know that our products can be a trusted repeat or new purchase for a customer. We work really hard to provide every customer a fantastic product and service experience, so our expectation is every customer has the potential to be a Life Elements partner for a long time."
KEY TAKEAWAYS
CBD brands are promoting sets, deals and special products to participate in the Valentine's Day purchasing frenzy. In addition, they're focusing content and social media efforts on the day. Early on, they're seeing promising results from their initiatives. Life Elements, for example, registered a 10% sales spike in the first two weeks of February and expects sales to rise 15% to 20% through the weekend.
Fragrance has long been dominant in the beauty industry for Valentine's Day gifting. However, CBD products offer several advantages over it to spur revenues. CBD products are generally cheaper than fragrances, and CBD brands aren't as dependent on department store shoppers as perfume brands are. Also, CBD is a buzzy ingredient that customers are interesting in picking up now.
As Valentine's Day evolves, CBD stands to gain. Galentine's Day has amplified gift purchases for friends, an activity in which CBD merchandise can play a big role. As the demographics change and the number of single people increase, CBD products can also be important for self-purchasing.
If retailers selling CBD products and CBD brands draw customers for Valentine's Day, they can boost their long-term business. CBD products often inspire customer loyalty and yield recurrent purchases.