Chic CBD Brand Vertly Enters Credo
Credo couldn't get more stylish with its first plunge into CBD products. The natural beauty retailer has brought in Vertly, a brand from yogi and nutritionist Zander Gladish, and his wife Claudia Mata Gladish, a former accessories and jewelry editor at Town & Country and W magazines.
"Vertly's incredible lip balms will now be available for all Credo customers who have shown interest in CBD products for their anti-inflammatory and pain-reducing benefits," says Lydia Harter, director of marketing at Credo. "We're thrilled to fill in this white space and particularly align with Vertly's ingredient philosophy and brand mission."
Vertly's move into Credo is yet another sign that CBD is swiftly becoming mainstream in the beauty industry or at least the indie slice of it. Shen Beauty carries CBD brand Lord Jones, and CAP Beauty created its own CBD oil called The Daily Hit. Hemp-derived cannabidiol or CBD, which Vertly puts in its products, is legal to distribute nationally. However, it's not without obstacles as e-commerce payment processors frequently consider CBD goods risky.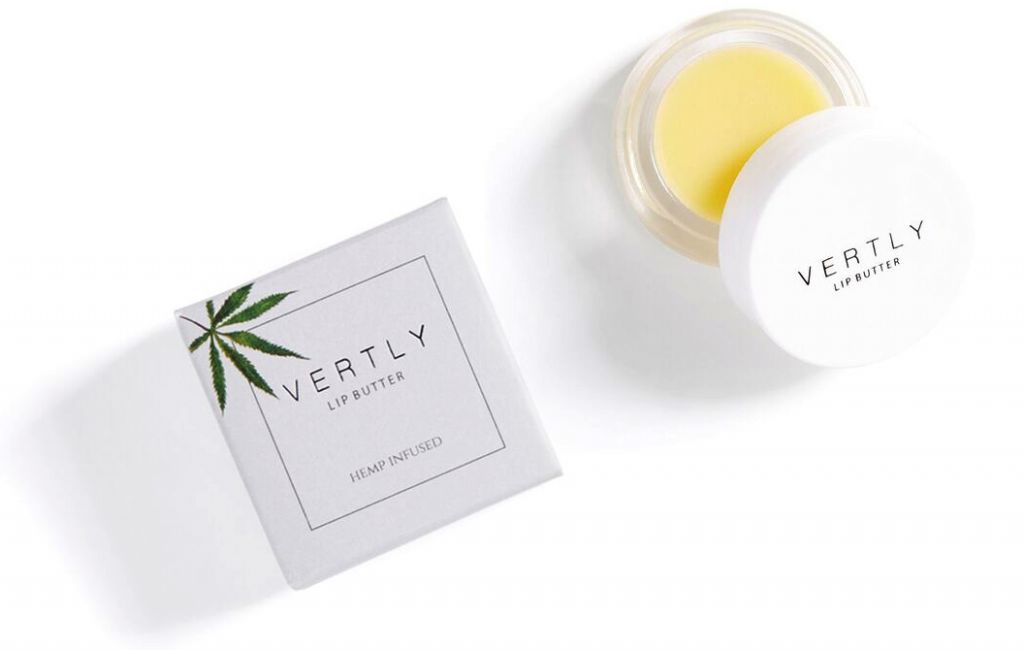 Mata Gladish is an improbable weed product dealer and demonstrates the vast tentacles of marijuana. She never avidly used cannabis or envisioned her career winding through the pot trade, although her husband has long been a proponent of CBD to remedy bodily aches, and his family is enmeshed in the cannabis business. To understand what the fuss was about, Mata Gladish signed up for horticulture and herbalism classes.
"As I got involved with it, I became intrigued by the wellness aspect," she says. "The more I learned about the plant, the more I appreciated the myriad of benefits you can get from it. It's not merely recreational. It can be therapeutic, too."
Schooling herself further on CBD, Mata Gladish ventured to marijuana dispensaries to peruse personal care products. What she saw didn't sit well with her fashion and clean beauty sensibilities. The offerings were heavily oriented toward men, and it wasn't unusual for them to have petroleum, an ingredient that's strictly forbidden in Vertly territory. She set out to develop a minimalist natural brand bathed in shades of white with pop of colors from cannabis leaf accents. The brand's name, a play on the French word for green, stems from Mata Gladish's francophilism.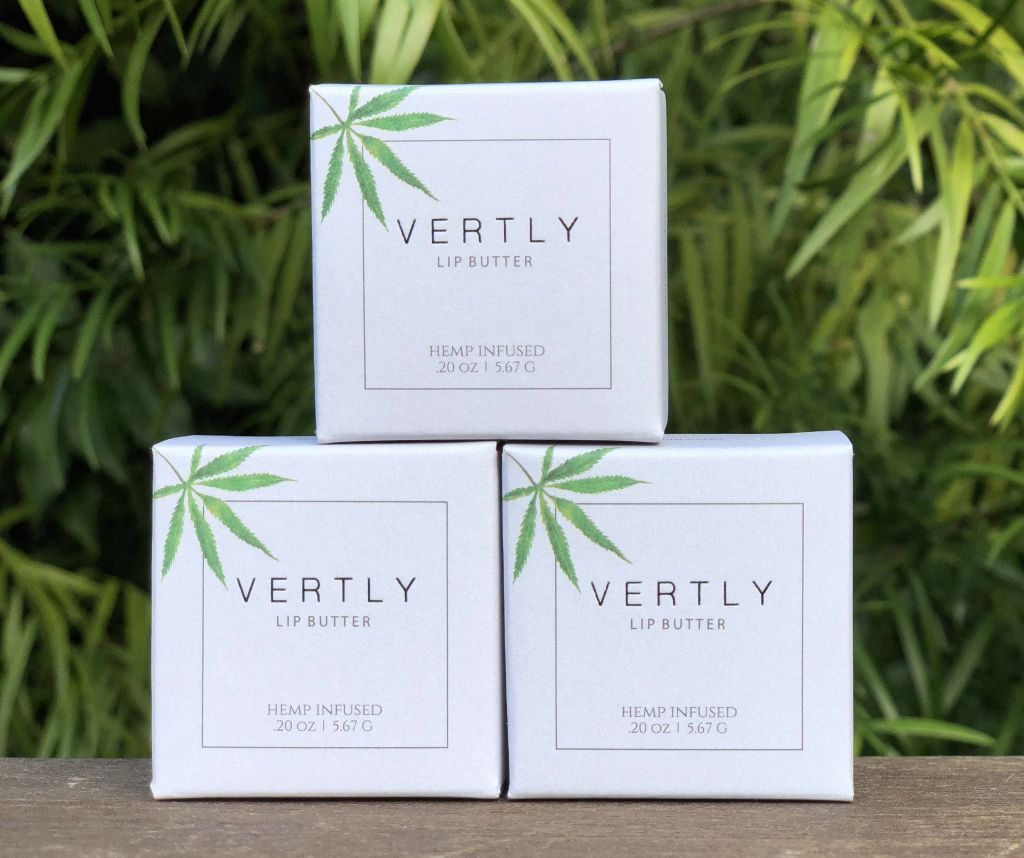 Lip balm seemed like a straightforward product to begin with to familiarize customers with CBD. "CBD is definitely a wonderful compound, but there are very few people that know much about it, and it can be intimidating," says Mata Gladish. "We thought something as innocuous as lip balm was less scary for people. It's universal. It has a definite purpose, and you can use it throughout your day, so it brings normalcy to it, and it's not a big purchase." Vertly's lip balms are priced at $22, and come in rose and peppermint varieties.
Vertly recently extended beyond lip balm to a $42 muscle recovery CBD body lotion with magnesium and arnica. "It's eight ounces and has 100 milligrams of CBD in it, and is intended for daily post-workout use. We've seen lotions on the market with 800 milligrams of CBD, and those are great if you have severe injuries, but we didn't find something like this," says Mata Gladish. "Knock on wood, I don't have any physical ailments, but I like the calming and relaxing properties of a CBD body lotion." The body lotion is not currently sold at Credo.
Vertly makes its products in small batches at a lab in San Rafael, Calif. The brand has two additional releases scheduled for this year. Mata Gladish emphasizes it's not looking to quickly churn out 20 items or balloon its retail network. She favors an artisan manufacturing process — Vertly infuses its formulas with wildcrafted ingredients over two weeks — and perfecting a limited number of stockkeeping units rather than burrowing into every merchandise category possible.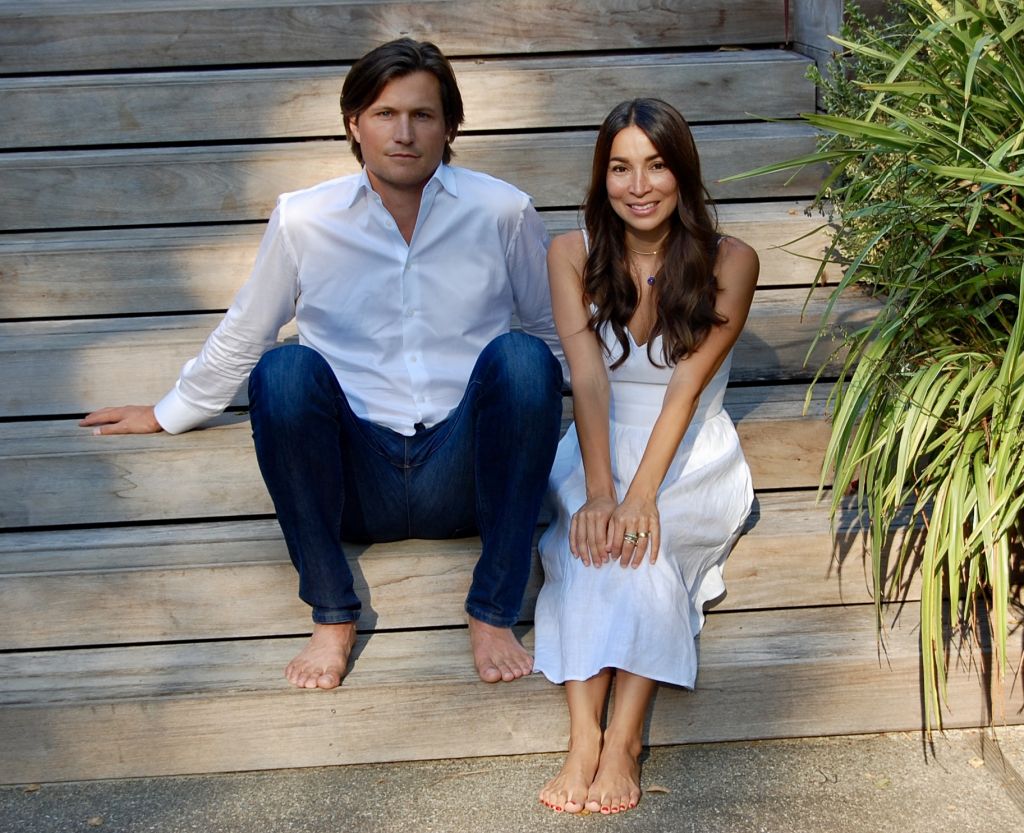 "When I was an editor, the brands that really interested me kept their collections tight and stuck with what they knew," says Mata Gladish. "I would rather have the best body lotion and the best lip balm than do many different things."