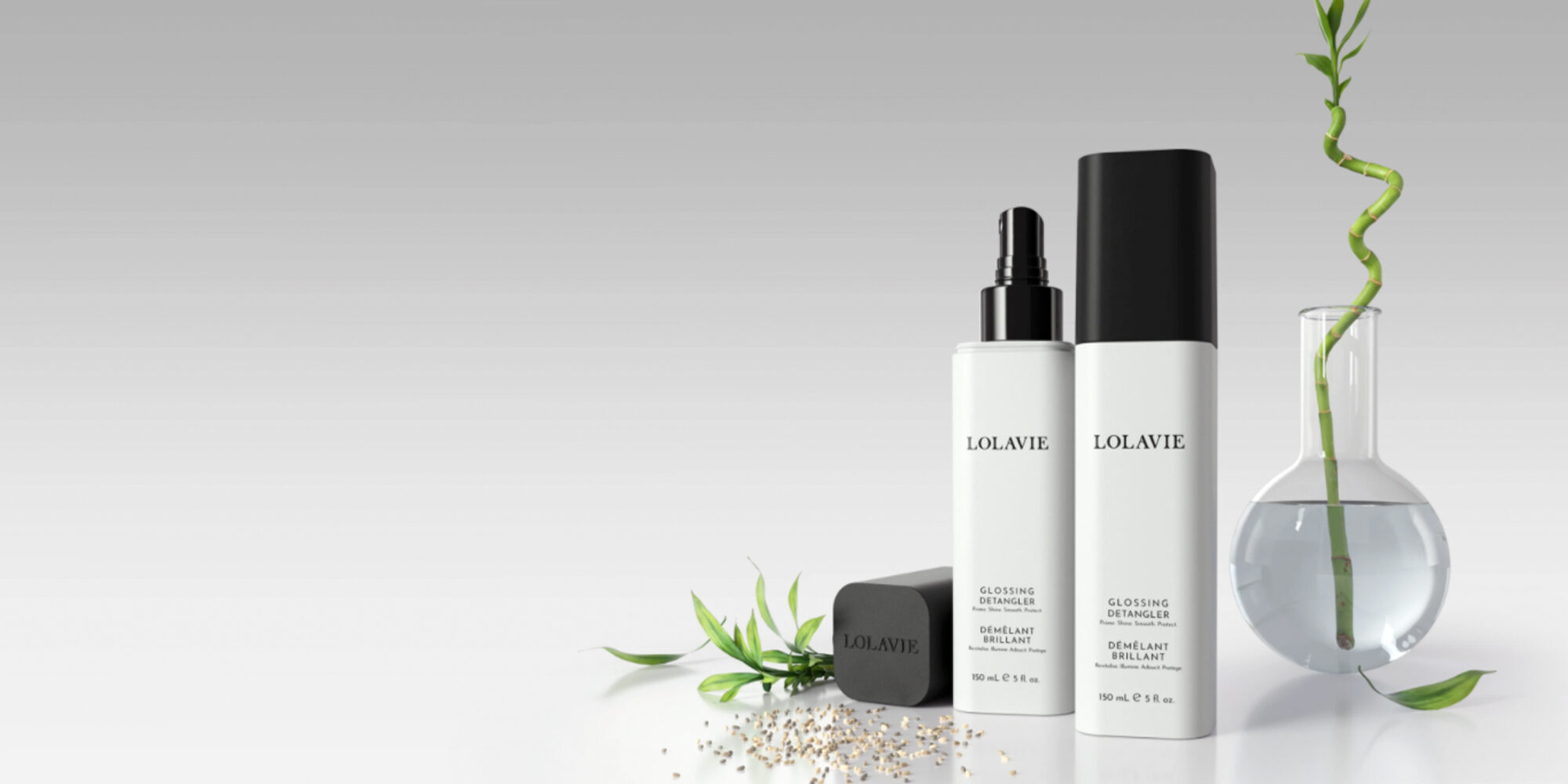 Can Celebrity Beauty Brands Today Escape Pitfalls That Led To The Great Celebrity Fragrance Bust Of The 2010s?
It seems to be a daily occurrence that a known personality jumps into the beauty ring with a fragrance, skincare or cosmetics line. Last week, Jennifer Aniston revealed her new haircare brand LolaVie. Ariana Grande's R.E.M. Beauty is on the way. Add them to a roster of celebrities with brands that includes Tracee Ellis Ross, Taraji P. Henson, Alicia Keys, Millie Bobby Brown, Halsey, Jada Pinkett Smith (and family), Kesha, Selena Gomez, Lady Gaga, Michelle Pfeiffer, Pharrell, Jennifer Lopez and many more. The wheels of celebrity beauty are greased by brand engines such as Maesa, Beach House Group, Madeby Collective, Amyris and Forma Brands, the company Grande is partnered with on R.E.M. Beauty.
The possible payouts are alluring to famous faces. On the back of Kylie Cosmetics, Forbes crowned Kylie Jenner "the youngest self-made billionaire" in 2018. The next year, she sold her 51% stake in the brand to Coty in a deal valued at $1.2 billion. Buoyed by the success of her beauty brand, Forbes estimates Rihanna's net worth at $1.7 billion. The pop star celebrated the recent launch of Fenty Eau de Parfum, which sold out shortly after its debut, with caviar in bed.
But the champagne and caviar dreams of celebrity beauty can morph into nightmares. Take it from the celebrity fragrance brands that racked up boffo bucks in the early 2000s: today's blockbusters can be tomorrow's flops. The current celebrity beauty cavalcade expects to avoid the fallout of the saturation that undid celebrity scents by giving celebrities greater roles than spokespeople. They often have equity stakes in their brands, important-sounding titles and sizable social media audiences they can mine for sales. And maybe it's right that founder positions, skin in the game and digital likes can protect celebrity beauty brands from burnout. However, beauty industry cycles can be ruthless (just ask Becca Cosmetics) and a stacked IMDB profile isn't necessarily sufficient armor against them.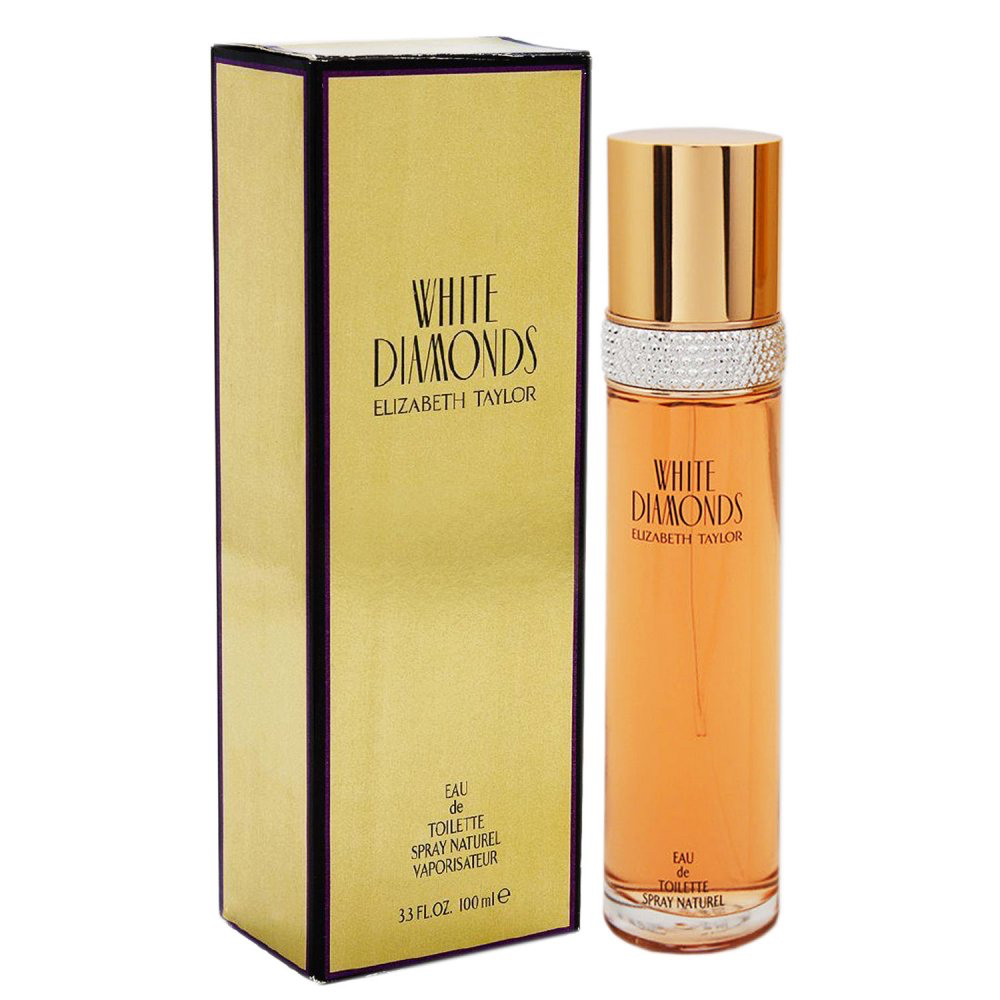 In 1980, iconic actress Sophia Loren and Coty kicked off the previous cycle of celebrity beauty dominance with a floral scent straightforwardly christened Sophia. Cher's Uninhibited and Elizabeth Taylor's Passion followed in 1987. In 1991, Taylor's White Diamonds bowed, and it endures as a top seller in the mass market. White Diamonds has grossed sales in excess of $2 billion since its release.
At the outset of this century, Coty found the celebrity fragrance business intoxicating and churned out perfume launch after launch from everyone from Celine Dion to Mary Kate and Ashley Olsen. Glow by JLo was a Coty megahit, and the company's Jennifer Lopez license achieved $100 million in sales in three years. Later, it mushroomed with 19 offshoots and garnered sales purportedly over $2 billion. Elizabeth Arden jumped on the celebrity bandwagon with Curious by Britney Spears. The Spears franchise then spawned some 30 extensions. When the Free Britney movement emerged, Spears' scents saw double-digit sales climbs.
Parlux teamed with Paris Hilton in 2004. There are at least 25 scents under the reality star and socialite's franchise. Unsurprisingly, Donald Trump capitalized on the celebrity fragrance craze. In conjunction with Estée Lauder, he launched colognes (one named Success). Justin Bieber got into the act, too—his collection remains available—and, in 2013, One Direction tapped fragrance house Firmenich to capture the essence of boy band. Now, Harry Styles is supposedly going solo in beauty. Fellow boy band member Justin Timberlake had a scent for him and her. It got to the point where, in 2011, rocker Adam Levine, in a tweet, called for an official ban on celebrity fragrances that was punishable by death. In 2013, he launched his own celebrity fragrance with ID Perfumes.
"The problem was you had to keep supporting them and being innovative and, with celebrity fragrances, that got stale."
By 2015, the trade publication Women's Wear Daily said the beauty industry's 13-year love affair with celebrity fragrances had "turned sour." That was a hard hit for a celebrity fragrance machine that, at its pinnacle, produced $150 million in annual sales or about 4% of prestige beauty sales in the United States. Three years later, it declined to less than 2% of sales, according to The NPD Group data gleaned from 2015 reports. The management at Coty, the company that reveled in the celebrity scent phenomenon, acknowledged it was "winding down" in 2015.
The decline of scent sales had a lasting impact that dogged the fragrance industry, says consultant Allan Mottus, who covered the beauty industry for WWD and his newsletter The Informationist as celebrity fragrance launches multiplied. He outlines the fragrance business pivoted to the red carpet in the wake of depleting tie-ins with designers. Fragrances fronted by famous faces, though, ultimately fizzled out once younger and multicultural customers shunned department stores, major sales drivers in the sector.
"There were also too many noses and packaging people who encouraged neophytes that the business was easy, and they could make a ton of money," recalls Mottus. "When the 2007 Recession hit, prestige fragrances dropped, and department stores never recovered, and Sephora never participated."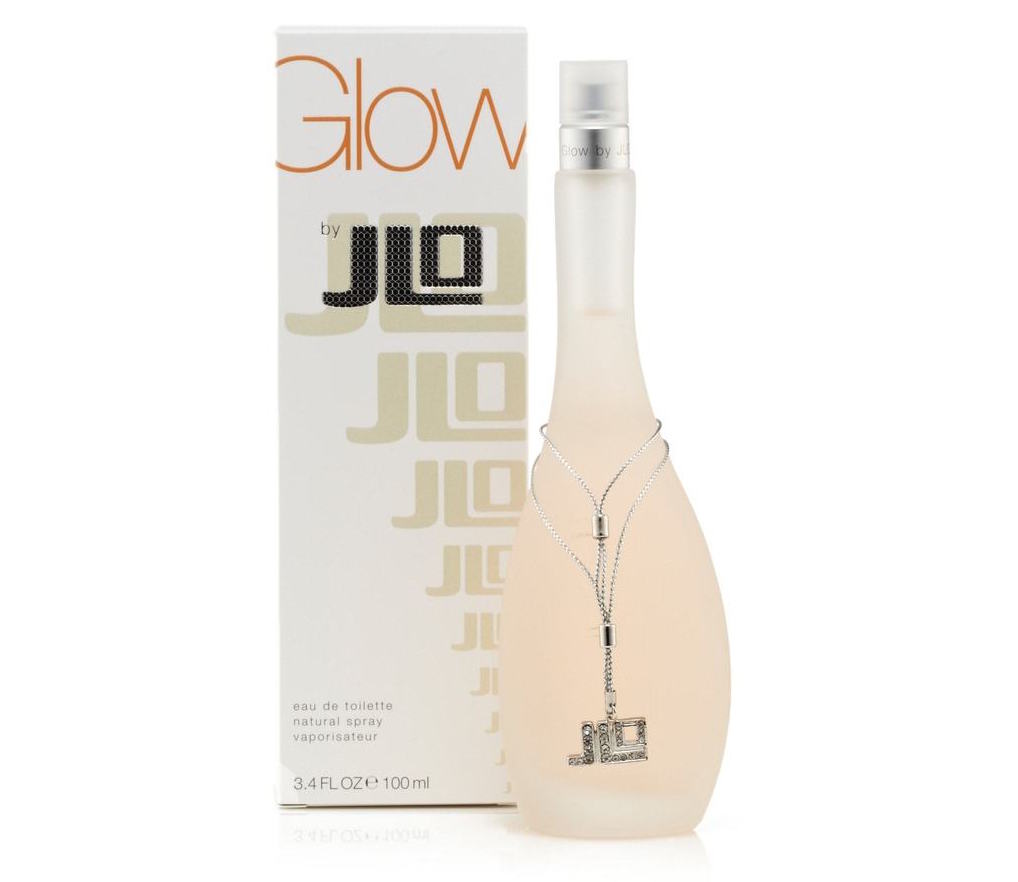 The decline of department stores wasn't the only reason for the failings of celebrity fragrances. Market crowding, an absence of innovation and consumers sniffing out a lack of authenticity on the parts of famous faces are further reasons for its demise. Back then, celebrities took money on the backend that would generally net them 5% to 6% of sales. Frequently, the talent made big demands, and more than a few celebrities were notorious for being difficult.
Without social media, companies were dependent on the stars to be visible beyond screens to keep sales humming. Shania Twain's fragrance, an offshoot of Stetson, roared out of the gates, but Greta Fitz, founder and CEO of indie fragrance brand Ascention who was at Coty for huge celebrity fragrance launches, says it was hard to sustain sales as Twain wasn't always interested in being in the public eye.
Maesa, the company involved in Drew Barrymore's Flower, Pinkett Smith's Hey Humans, Priyanka Chopra's Anomaly and Henson's TPH, was knee-deep in the enterprise of celebrity fragrances, and they accounted for as much as 40% of its business at their height, per Scott Oshry, chief innovation officer. Maesa worked on fragrances from the Kardashians, 50 Cent and Sofia Vergara. When high-wattage faces initially entered the fragrance scene, they brought a freshness to a category that had a dearth of unique offerings.
"The ones with a real brand positioning, a point of view and those that fill a white space bringing something new and different are succeeding."
Eventually, Oshry recalls celebrities poured into the celebrity fragrance sector to cash in, selling merchandise broadly at conventional stores and via infomercials, and the sector lost its specialness and relevance. He says, "It created its own backlash like disco." Vincent Colonna, former president and GM of Puig Beauty, concurred. "It was the saturation," he says. "The first two or three that came out were really good. The problem was you had to keep supporting them and being innovative and, with celebrity fragrances, that got stale." Colonna notes celebrities by in large simply wanted checks or to employ relatives. "It wasn't their primary focus," he says.
Has celebrity beauty changed to avoid the pitfalls of yesteryear? Beauty industry experts argue it has. They contend the lessons of the bygone celebrity fragrance age have been learned, and contemporary brands aren't merely about the celebrities headlining them. They must have the tried-and-true architecture of consumer brands outside of celebrity affiliations.
"The ones with a real brand positioning, a point of view and those that fill a white space bringing something new and different are succeeding," says Oshry, emphasizing that effective products outweigh celebrity connections. He envisions another crop of celebrity fragrances hitting the market in two to three years. "It's been a while. The usual suspects have been the bestsellers for years," says Oshry. "People will be ready to try something new."
Modern celebrities entering the beauty fray are also typically aligned with what they are selling, and understand the hunger for transparency about why they're joining the beauty brigades and the rationale behind the merchandise they're pumping out. Fitz highlights that Lady Gaga uses content to show her contribution to the cosmetics brand Haus Laboratories like picking colors and formulas. Colonna cautions that celebrities are "a double-edge sword." He says not all celebrities are equally capable at marketing, and the beauty industry is rife with stories of superstars impeding the process of growing product sales.
Barriers to entry have eroded. Anyone with an Instagram handle can sprout a scent. There are no requirements to have massive budgets for courting shoppers and retailers. "You don't need to worry about guaranteed sales or getting shelf space," says Colonna. In fact, celebrity brands regularly premiere in direct-to-consumer distribution and bypass retailers. Shoppers may give their products a try without seeing or smelling them in person, but, with celebrity brands popping up left and right, there's mounting competition for consumers' dollars. Will they be loyal to Haus or Halsey's About-Face or the subsequent celebrity brand for the long term? Or does it matter because the company attached to the celebrity brand and the retailer that sells it can move on to the latest 'It' girl?
Beauty Partners managing partner Barry Shields was at Coty during the flood of star launches and remembers consumers starting to tire of the fragrances. They doubted the celebrities' commitment to them. It didn't help when stars behaved badly. Shields thinks influencers nowadays are able to genuinely relate to consumers through social media activity. "They get to see behind the curtain, they feel an authentic trust and are inspired by them," he says, elaborating that TikTok has especially been an impactful vehicle for influencers to bring their personality to life and gain devoted fans.
"You can't rest on the laurels of the celebrity. You have to have what consumers want."
But one source comments the issues that plagued celebrity fragrances persist. Misalignments between brands and celebrities haven't vanished. The source comments that the wrong face for a product can diminish its potential. "A very plastic-looking person should not get into skincare," he laughs.
And the reality is that the celebrity beauty business, despite its gargantuan buzz, is actually not that substantial. Although digital price comparison platform Cosmetify approximates Haus Laboratories' revenues at $140 million, Gomez's Rare Beauty at $50 million and Barrymore's Flower at $50 million, celebrity brands constitute a sliver of sales in a U.S. beauty industry Statista pegs at $82 billion. NPD calculates celebrity beauty brands are responsible for 3% of sales across prestige makeup, fragrance, haircare and skincare. In fragrance specifically, the figure falls to 2%. Still, Larissa Jensen, VP and beauty industry advisor at NPD, says beauty is a great platform for celebrities to introduce brands.
"It gets you out there fast. It is a great base, but you need to sustain the growth," she explains. "You can't rest on the laurels of the celebrity. You have to have what consumers want like sustainability, natural, clean, vegan formulas. You need more than just the name behind it." She says the rush to haircare and skincare of late is reflective of overall trends in the industry. "Those are the best performers," she says. "Celebrities ride big tailwinds, especially in luxury hair."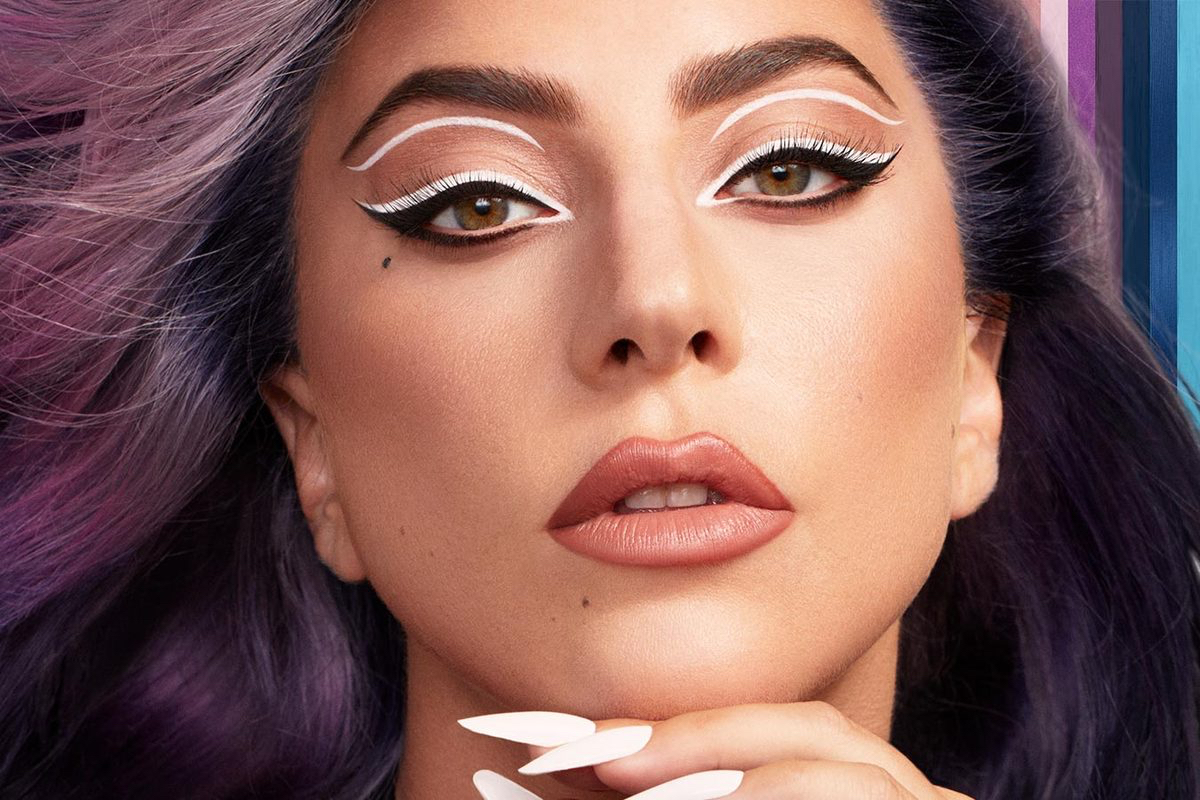 The tailwinds at the moment portend for the barrage of celebrity beauty brands to continue. Even celebrities whose beauty ventures appeared to end with the great era of celebrity fragrances are back. Thirty-four years after her first fragrance debuted, Cher has returned to the scent segment with Eau de Couture. She's undoubtedly hoping time won't turn back to repeat what doomed celebrity beauty in the past.
KEY TAKEAWAYS
The lucrative success of Rihanna's Fenty Beauty and Kylie Jenner's Kylie Cosmetics has lured other celebrities into the beauty industry.
Celebrity brands from the likes of Tracee Ellis Ross, Taraji P. Henson, Alicia Keys, Millie Bobby Brown, Halsey, Jada Pinkett Smith (and family), Kesha, Selena Gomez, Lady Gaga, Michelle Pfeiffer, Pharrell, Jennifer Lopez and many more have proliferated.
Investors and brand incubators such as Maesa, Beach House Group, Madeby Collective and Amyris have greased the wheels of the celebrity beauty business.
But the current celebrity beauty wave isn't the first. Kicked off by fragrances tied to doyennes of cinema and music like Cher, Sophia Loren and Elizabeth Taylor, a period of strong celebrity fragrance sales lasted until the 2010s. Coty, Elizabeth Arden, Parlux and Estée Lauder were among the companies involved in the heyday of the celebrity fragrance market.
The demise of celebrity fragrances in the mid-2010s resulted from a mix of reasons, including department store struggles, a dearth of innovation in the fragrance field and consumers taking umbrage with the inauthenticity of celebrity affiliations.
Celebrity beauty is a small piece of the overall beauty industry pie. NPD calculates celebrity beauty is responsible for 3% of sales across prestige makeup, fragrance, haircare and skincare in the U.S.
Beauty industry insiders believe that celebrity beauty brands today are avoiding the pitfalls that plagued celebrity fragrances of the last decade.
Celebrities now are largely aiming to align with brands and products that resonate with them and their audience. They're also transparent on social media about why they decided to launch a brand and provide behind-the-scenes looks at the brand-building process via social media.
Celebrities have skin in the game as far as equity stakes to keep them actively promoting their brands, and they're partnering with companies knowledgable about erecting consumer brands outside of celebrity connections.
Of course, with new celebrity beauty brands popping up left and right as barriers to entry crater, questions remain about whether consumers will be loyal to celebrity beauty brands that launched a year or two earlier and whether celebrity-linked brands can persist through the beauty industry's business cycles.