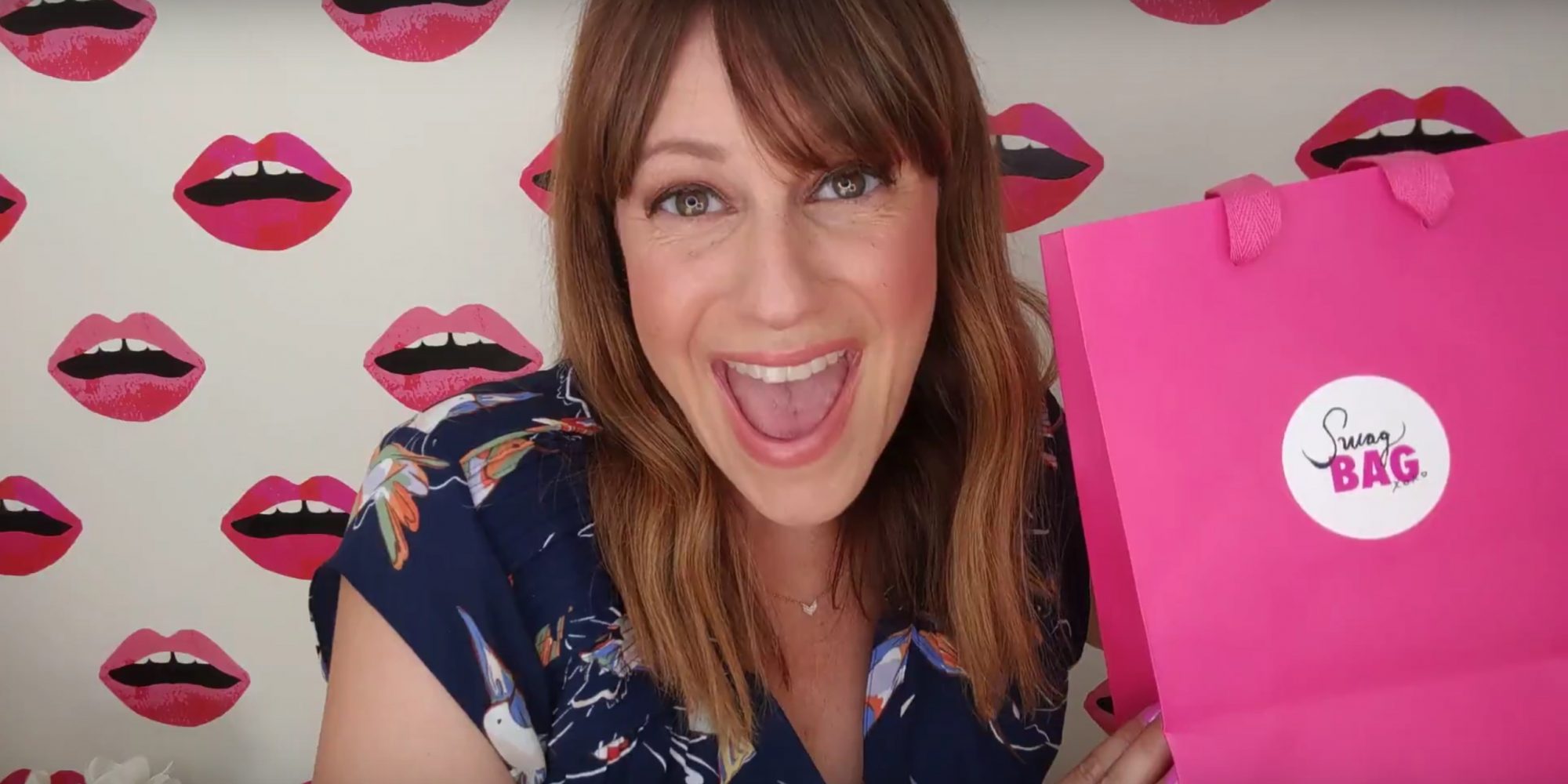 Celebrity Makeup Artist Jamie Greenberg On Her Pandemic Pivots, Forthcoming Brand, Monthly Swag Bags And Plastic Surgery
Jamie Greenberg isn't afraid to show herself on Instagram dancing to Missy Elliott even if it means she makes a fool of herself. In the often-rarefied world of celebrity makeup artistry, her openness about the regular stuff of daily life—kids, diet, exercise, work, exhaustion, crankiness, friendship and fun—is refreshing. Her honesty about her mixed feelings on the social media rat race are refreshing, too. "For a while, I struggled with the popularity contest," admits Greenberg, a mom of three whose roster of famous clients includes Kaley Cuoco, Rashida Jones, Lizzy Caplan, Chelsea Handler and Judith Light. "My agency says, 'You need to get over 100,000 for engagement.' OK, I get it, but I have all these women signing up for classes and my Swag Bag. It doesn't matter. My husband told me, 'You don't need to have 1 million followers, just 10,000 that want to pick up what you're putting down.' I don't need to be the most popular person in the world. I just need to have a really nice connection with people and pay for my bills."
That connection has turned Greenberg's Swag Bag, a monthly collection of Greenberg-approved skincare and makeup, into a beauty junkie must-have, and sent women flocking to beauty education sessions and one-on-one makeup consultations she's started during the pandemic. And it provides the impetus for her upcoming brand, Jamie Makeup. Beauty Independent talked to Greenberg about how Ulta Beauty sparked her career, what she learned from doing standup comedy, the first product from her makeup brand, documenting her plastic surgery for the public and the tenuous future of celebrity makeup artists.
How did you get into doing makeup?
I grew up in Maryland right outside of Washington, D.C. There was a woman in my town named Faye Mendelsohn, and she owned Faye Mendelsohn Cosmetics. My mom's best friend worked for her. I would go over to her house, sift through boxes of makeup and be in awe. The only other thing that excited me was soccer. When I was in high school, everybody made fun of me because I played soccer with red lips and fake red nails. When I was college, I would do everybody's makeup for fun. I studied film, and I would also do a lot of people's makeup in films, but I never thought of it as a career.
After college, I moved to New York, and I worked at a company that edited commercials. I remember feeling, "I can't believe I went from the most fun environment ever to this." Real life was a real shock. I dabbled in a bunch of things: standup comedy, sales jobs, and I even had a job in headhunting. I didn't like anything. I thought it was New York, and my husband, who wasn't my husband at the time, felt the same way. So, we decided to move to LA. My mom said she wasn't going to plan a wedding in LA, so we had to get married. I told her fine, and we moved to Bucks County, Pennsylvania, and just chilled and took some time off.
After two weeks, I was bored. I'm not someone that can sit still. My friend told me about a makeup store called Ulta I should check out. So, I put on my fancy outfit and printed out my resume. I went to Ulta, and they said, "If you want to work here, you can work here." I think I made $7 an hour, and I was in heaven. I was surrounded by product, and I was obsessed. One day a lady came in and said, "I need a makeover." I knew how to use Bare Minerals because I had bought it from an infomercial. I gave her a swirl, tap, buff makeover, and she bought everything. It was the biggest high I had ever felt on a job.
I found out there was an Ulta opening in Los Angeles. I worked there for six months and made $13 an hour. Then, I moved onto Bloomingdale's. My parents wanted to kill me until I told them I got a really big discount on clothes. That made my mom happy. I worked for Paula Dorf until that line folded. Then, I worked for Dior and became the counter manager. It became a very active counter, and Dior asked me to freelance for them. So, I started to freelance for them and Delux Beauty, which Jillian Dempsey created. My husband had looked on Craigslist and saw Jillian Dempsey was hiring a freelance artist. That was the first time I was introduced to celebrity makeup. I liked working at retail. I was OK at makeup, not great, and I was honing my skills. It's a really good way to learn how to do makeup on every type of person. I worked for Jillian, and she introduced me to Mark Makeup, which was owned by Avon. I had a contract with them for eight years, and that got me into The Wall Group. The rest is history.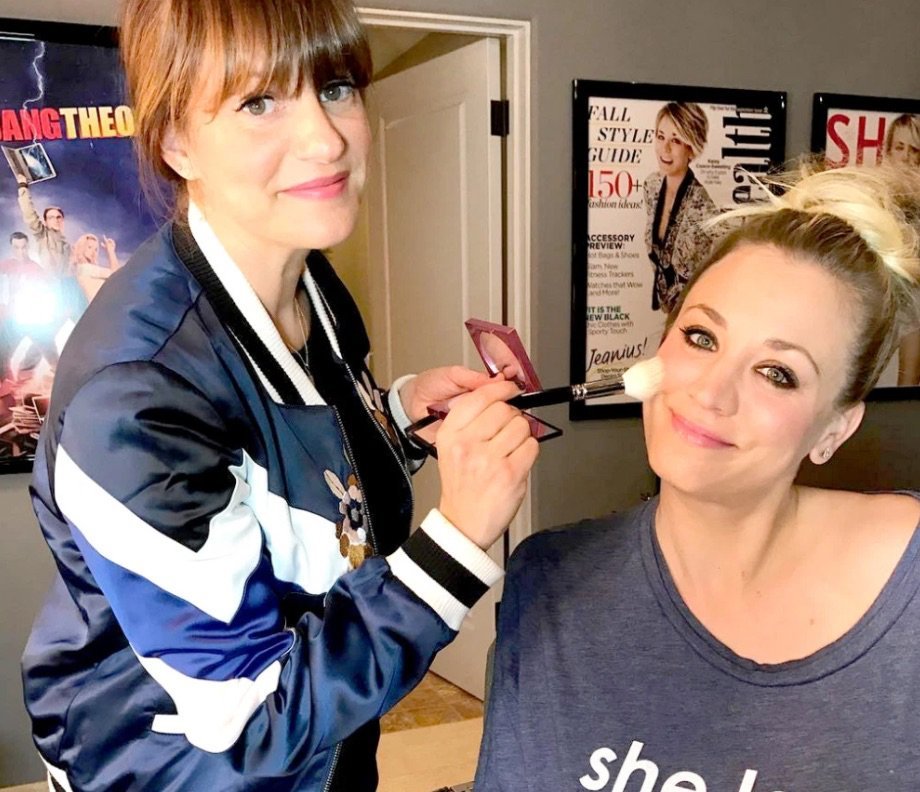 What was one of your best jokes as a standup comedian?
I don't remember, but I do remember that I went to Raleigh, North Carolina to open up for Mitch Hedberg at Goodnights. I was 23. He's a big deal, so it was sold out every night. The first night, I did New York Jewish girl jokes, and I fucking tanked. It was so horrible. So, the next day, I walked around Raleigh, North Carolina, and sat at a Waffle House and learned all about their menu: scattered, smothered and covered. The next night, all I talked about was the Waffle House, and it killed. I learned you have to change your routine if you are newbie. It was a good lesson to learn to pivot.
What were important milestones that catapulted your makeup artistry career?
Lionel Richie was the first celerity I ever did. You have to keep your cool, and I would be so nervous. I'm a normal girl from a regular town and, now, I'm thrown in the middle of this extraordinary circumstance with all the people you grew up watching on television. It's very surreal. After a while, like any job, the nerves go away, and you get comfortable. I would do a bunch of people, but my parents were finally on board when I did Kaley Cuoco from the "Big Bang Theory" because it was their favorite show. That was a big milestone for me, and I still work with her. Another time I did Heidi Klum, and my mom was beside herself. Everything I put on Heidi my mom went and bought. One year, I went to Sundance. When you're an artist trying to make it, you pay yourself to go to events, and they throw you in whenever you're needed. Rashida Jones was one of the names I got. She was so great and gorgeous. I've been working with her ever since.
My first red carpet was with Katrina Bowden. She was on "30 Rock." The red carpet is so scary because you get them ready. Then, they go out on the red carpet where it can be sunny, cloudy or really rainy, and the photography goes on websites like Getty Images. You literally can't breathe until they hit the red carpet, and you see what they look like. You break down the look and pick apart what nobody else can see but a makeup artist. Katrina Bowden was a big deal for me. She wore a turquoise Christian Siriano dress, and she looked gorgeous. She texted me that it was an amazing experience and that she left me something at the hotel front desk. She had left me a tip. It was such a feeling of validation.
What's your signature makeup style?
I like to say I'm the modern Bobbi Brown. There was a moment in time where I taught at a beauty school that was very heavy-handed doing Instagram, Kardashian makeup. I realized that is not who I am. I have a light aesthetic where you are you, but the best version of you. I'm known for eyes: a cat-eye or a smoky eye. That is what people will ask me for. My makeup is super natural, and it has a flair. It can be purple mascara or something else for a bit of personality, but it doesn't have to steal the show.
How did you start on social media?
I first started when I was with Mark. I think it was eight years ago. I started with YouTube videos, the typical how to get the look. Then, I started doing it with my clients. I'm not saying I was a genius, but I was the first person to break that wall of inviting my clients, and I got a lot of attention from that. I got brands paying me, and Allure gave me money to make videos for a series called "Show Me Your Boudoir," where I would go to clients' houses and show their vanities. I was doing really well, up to 60,000 subscribers on YouTube, and getting hundreds of thousands of views. I joined a multichannel network, and something happened with the algorithm. I wasn't getting the same kind of audience. I focused on doing programming for the MCN. I did two seasons of a show called "Pretty Little Pranksters!" Then, I wasn't feeling YouTube anymore. I couldn't get back to where I was. I kind of got defeated.
I focused more on Instagram. Some days, you are like, "This is awesome!" Other days, I feel I don't want to be on my phone anymore. We are slaves to our phones. The great thing is the conversations with the women I connect with. That brings me so much joy. Now, I'm brainstorming ideas for TikTok. Back in the day, it was about magazines. Now, it's the same thing. It's just part of the job. You can ignore it and lose out on a lot, or you can embrace it and do really cool stuff.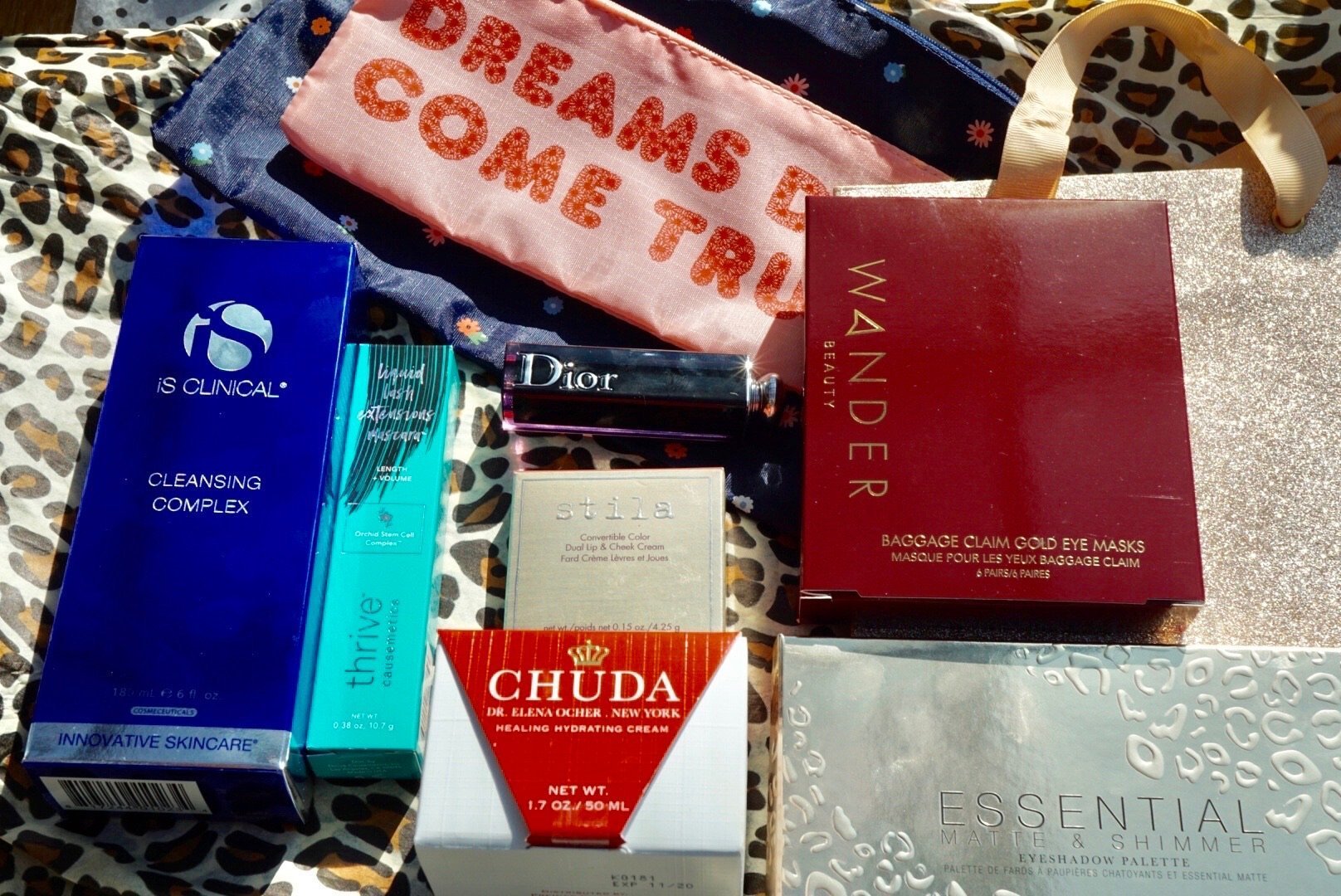 You show your kids on social media. What's your thinking about that?
When I had one child, I was very insecure about every move I made with my children. I would always check in with my mom groups. Then, I realized that everybody is out of their minds, including myself. Nobody knows what they are doing. Show me your perfect specimen of a child, and I will take your advice. Otherwise, do what feels comfortable. If you want to judge, great, judge behind my back. I don't care. My brand is about realness, and I want to show everything that's really going on in my life. So, I'm going to show myself with no makeup, and I'm going to show you my kids.
You also revealed your tummy tuck on social media. What was that like?
Oh my god, so good. There were so many people interested. I'm trying to get my after picture taken to show people, but I haven't been back to my doctor. I was somebody who had never done anything. No Botox. The women in my family, no one has done anything. It was the best decision ever. I feel it really resonated with so many people. Everybody was so supportive, and so many people reached out to me that want to do it or who did it and felt happy. It really was an awesome experience.
When did you launch your Swag Bag program?
About a year and a half ago. I love getting swag. I get stuff sent to me every day, and I love telling people about it. I order all these beauty subscription boxes, and it just feels like when you go to a restaurant and get food with no thought behind it. They're just filling a quota, and there's no thought behind it. I told my husband, who helps me out a lot, "What if we created a box?" My husband said, "Why don't we do a bag because you always talk about swag bags?" We started reaching out to all the brands I've been friendly with since I started, and everyone was so supportive.
If you think about it, when we do content for them, these brands can pay starting at $5,000 all the way up to $150,000. Now, it's just me asking them to donate 360 pieces, which will cost them like $500 to $1,000 wholesale. We are going to get them in the hands of a new audience, and they're going to get talked about. The brands were like, "Sign me up." We started slowly starting to sell them to 50 people. We opened it up to another 50 every month. Then, we had a waiting list of over 2,000 people. What we noticed at the end of last year is that, any time we would ask for 400, the brands would start to say no. We could either get funding and make this into the next FabFitFun or stay a small business and have a great time communicating with 360 members.
What do you want to do with it?
I'm having a really fun time doing it as it is right now, but there is part of me that would like to grow it bigger. It's done really well. It was a cash-positive business after the first year. I think we could create a business that could goes out to investors and hires someone to manage it, but I just can't wrap my head around it. We do live openings once a month, and the members talk about what they get in the bag. I just love being in touch with the people that buy it. If it got bigger, would I be able to communicate with them? We are on the fence.
How do you like to work with smaller brands?
I have a little team, and we are constantly looking for new brands. We reach out to brands we find on Instagram. We DM them and say, "Will you send us your product?" If I like something, I will talk about it. If I don't like something, I won't talk about it. I'm not in the business of talking badly about people's products. I'm trying to do my own stuff now, and I know it's so hard to create anything. I get things that no one has heard of, and it brings me joy to get the word out. With the Swag Bag, we send them to clients, and sometimes they will post about products on Instagram, not because they're paid, but because they actually love something.
What's your job as a celebrity makeup artist like now?
I am not working at all. I was working almost every day, which I now realize was a little crazy. One day, I got on the phone with Rashida Jones, and she said, "Would you show me how to do my makeup?" We sat there and went through eye looks. She said, "I've got to tell you, I've never done makeup this well by myself." I decided I was going to run with that. I went out to my team and said we're going to do some classes. I want to make them accessible to everyone.
The first class was a cat-eye class. I reached out to brands to get product, and we capped it at 50. Within three days, we sold out. Thrive Causemetics is sponsoring my smoky eye class. We have 102 people even though we capped it 100. I sent them everything they need to do a smoky eye. Then, I said we should see if we can do one where we don't send anything. We are up to 50 for the foundation class, and I'm not sending them anything. I'm just going to teach them. I'm also doing one-on-ones Tuesday, Wednesday and Thursday. I usually get five to six people each day. Everybody is buying so many products, and constantly filling the void by purchasing more and more, but nobody knows what to use. I tell them what to use and spend money on.
Look, there are so many makeup artists now. My business has changed so much already, and I can't imagine how much more it's going to change. We go into people's houses. Do people want to have people they've never met in their houses? As far as my celebrity business, I will be happy to get back to it, but I don't think it's ever going to be the same again. So, I have to be prepared.
Tell us about your forthcoming brand Jamie Makeup.
I've always wanted to have products. I tried a couple of years ago, and it didn't work out. That was a really big loss for me. About a year ago, I wanted to try again. The products I was trying to create before were very innovative and required a lot of money. This time, I'm going to start with one product. I'm not reinventing the wheel. I want to great a blush, highlighter hybrid, but I don't want the highlighter to be overpowering. I just want the skin to have a healthy sheen with no glitter. I found a lab in Los Angeles, and we made it from scratch to be vegan and cruelty-free. I got a trademark for the name "blighlighter." I think blush is overlooked, and the women I cater to are scared when they hear contour and highlighter. This is really natural, but you can see it on camera. I'm very excited for it to come out. I'm hoping it will be September/October.
How would you like to evolve your platform going forward?
I would like to evolve my platform to reach regular women who need help with their beauty routines. I want to work on my products as part of that. I think product lines are being made by people who have money. Investment bankers are hiring teams to make lines and they do well, which is crazy. It's not necessarily the best stuff. Quality products can be created in this space, and I think there's room for everyone. I want to keep getting cool stuff for my Swag Bag and growing the audience of women who relate to me. Focusing on normal women brings me so much joy.