Cheekbone Beauty Is Growing Its Business While Valuing Indigenous Communities Over The Bottom Line
Jennifer Harper, the Anishinaabe founder of Cheekbone Beauty, wasn't raised in a traditional Indigenous community or on a reserve. "I grew up with my mom who was white, who was displaced," says Harper. "My culture was more removed."
Estranged from her Indigenous family for much of her life, Harper's journey to get sober in 2014 led to her grappling with personal struggles and the struggles of her relatives. She discovered her grandmother Emily experienced trauma as a student in residential school, an institution riddled with abuse designed to assimilate Indigenous children into Canadian society that forced them not to speak their language or practice their faith. "I only started reconnecting with my family in my 30s," says Harper. "There were so many things I didn't know about where I came from."
Fueled by her newfound sobriety and learnings about her heritage, she felt compelled to put a spotlight on First Nations. "This was a part of me, and I didn't know. How is the rest of the world supposed to understand? I had to create awareness, and I didn't want to state, 'This is what happened, this is what went wrong,'" says Harper. "Instead I wanted to represent the beauty of it and still have those difficult conversations about how together we can change the lives of Indigenous people."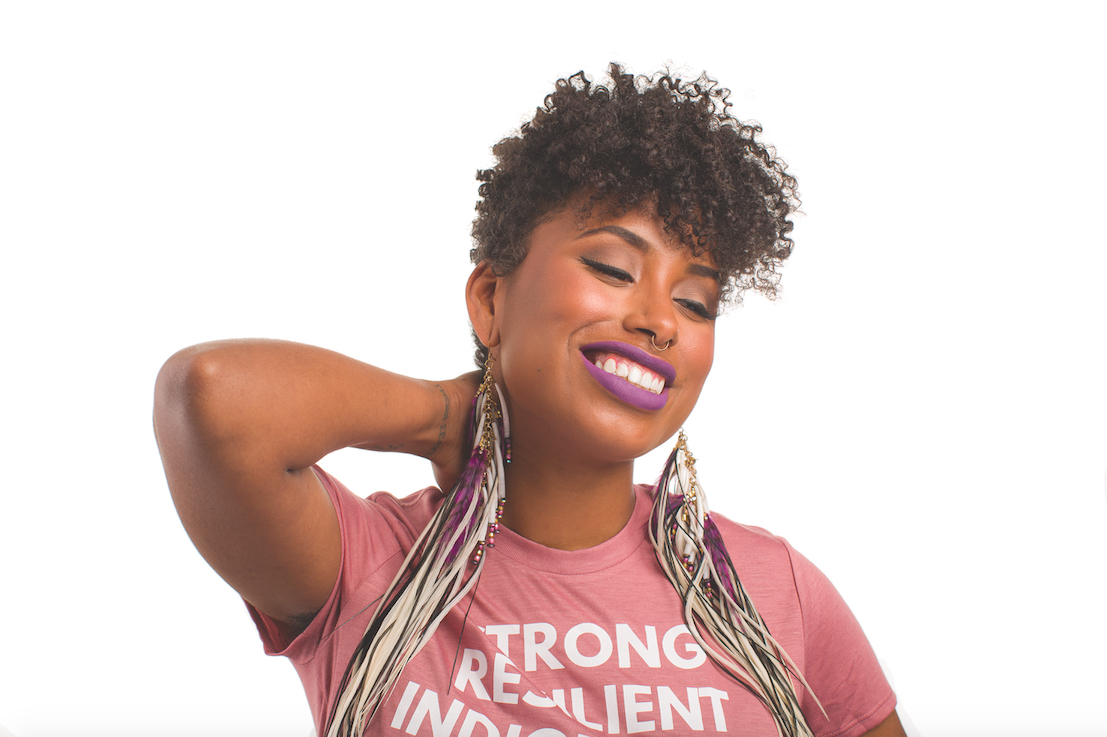 Harper invested $500 she'd earned from her food industry job to establish Cheekbone in 2016. "I wanted to do this in a softer version of activism…so that people [would] really hear me," she says. On a tight budget, Harper zeroed in on what she could to ready her brand for the market. "We just worked hard at designing the label," says Harper. Cheekbone's label features a feather-accented logo. Harper says, "To truly set ourselves apart, I knew we eventually had to do our own formulations and innovate in packaging." After two years, St. Catharine's, Ontario-headquartered Cheekbone secured a manufacturer to produce its own vegan formulations.
Until last year, Harper remained at her full-time job to make ends meet. She quit in August and turned her attention to fundraising for Cheekbone. In September, Harper appeared on the television program "Dragons' Den," the Canadian version of "Shark Tank." Before the show taped, Cheekbone had a term sheet from current partner Raven Indigenous Capital Partners in hand. The term sheet rendered Harper's decision to decline the deal offered on "Dragons' Den" of 50% for $125,000 an easy one. She likely wouldn't have accepted even without Raven Indigenous Capital Partners' interest in Cheekbone.
"Instead of looking for streams of revenue, we're always looking for streams of giving."
"I knew the offer they made was terrible," says Harper. "It was way too early for any business to make an equity deal. [With] what I know now, I couldn't imagine giving up any part of the business." Raven Indigenous Capital Partners offered Cheekbone a much better deal. "They made a convertible debt deal of $350,000 as seed money based on an 18-month turnaround, which will be around December 2020. We're about to discuss the next phase and see what happens," says Harper. "Maybe we'll go for a series A in realizing how much more we need to make innovative products and do it properly."
Harper has grander ambitions then money, and she's upfront about that to her financial partners. Cheekbone dedicates 10% of profits to the organization The First Nations Child & Family Caring Society. "Instead of looking for streams of revenue, we're always looking for streams of giving," says Harper. She emphasizes, "I am not 1% concerned about the bottom line, but are we teaching someone to think differently? To think about other people versus their own world and environment in that moment, that is our goal. Everything we're doing affects that and empowers another Indigenous youth." Harper lost her brother to suicide in 2016 and honors his memory with her brand. "It's the thing that drives me," she says. "I don't want any child to feel like they do not matter and don't have value. We live in a system [that makes] a lot of our communities feel that way about themselves, and we have to change that narrative."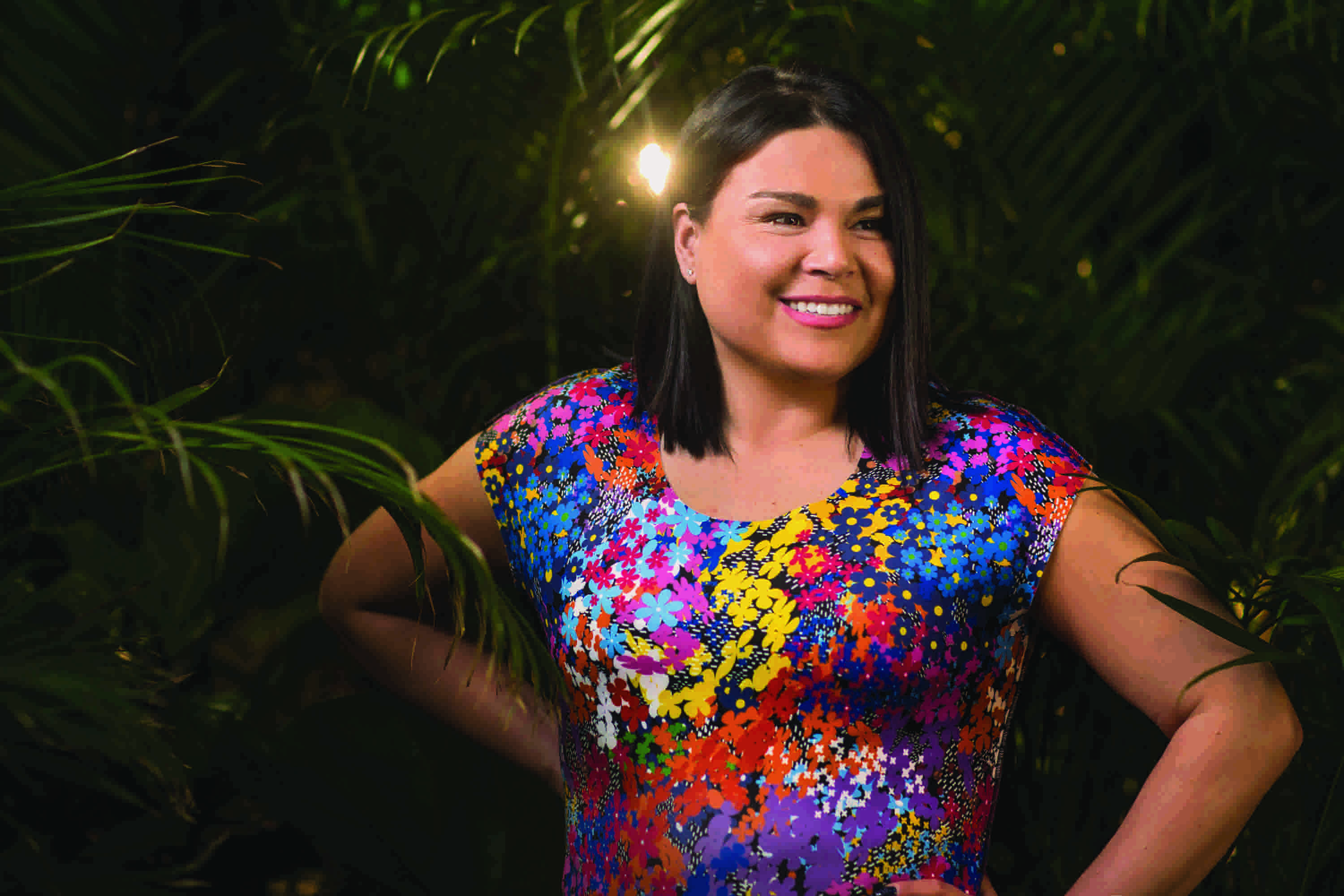 Harper points out a crucial reason she opted to work with Raven Indigenous Capital Partners is that the firm grasped the importance of social impact to her. "There's a lot more room in the margin to work with, let's not be concerned with raking [in] the profit," she says of their shared mode of operation. "If every small business did that, imagine what we could do, never mind what these huge businesses could achieve. That world looks a whole lot better." Cheekbone recently received a $70,000 grant from the Canadian National Research Council Innovation Assistance Program to incorporate agricultural byproducts as an ingredient in a forthcoming makeup stick.
"It will help us come up with the sustainable packaging and wonderful circular ingredients. I am so excited about this project. It's in stability testing, labs for efficacy and safety," says Harper, continuing, "In Indigenous culture, there is a teaching, 'How does this impact the next seven generations?' They are the founders of sustainable lifestyle, from hunting and fishing to making and building. They are always cognizant of using every part of something and putting it back if taking it."
"I'm really proud of building a business about social justice issues before it became cool."
Cheekbone was set for a big sustainable lipstick launch in early March, but, as the pandemic took hold, the brand settled on a soft launch. Whatever it's doing is effective. Cheekbone's sales have been strong. Although there was a lull at the onset of the coronavirus outbreak, they're up 1,000% overall since the global public health crisis erupted. "I was crushed in spirit and most humans were," Harper says, discussing the sales lull, "but that lasted maybe seven days, then e-commerce started pumping, and we're having a hard time keeping up."
She believes the Black Lives Matter protest movement could be a factor in Cheekbone's sales spike. Consumers interested in purchasing from brands by entrepreneurs underrepresented in the beauty industry are seeking it out. "I'm really proud of building a business about social justice issues before it became cool," says Harper. "It's always been the power of our brand, giving back in our community, the representation of the Indigenous people. We've been fortunate to grow in such massive uncertainty." She foresees beauty industry diversity mounting. "We're living in a great time because the opportunity is available for everyone to be involved. It could always be more, but I'm excited to see what is coming forth," says Harper. "The voices from all of us as a group, the consumer, we're getting louder and louder about what we need to see."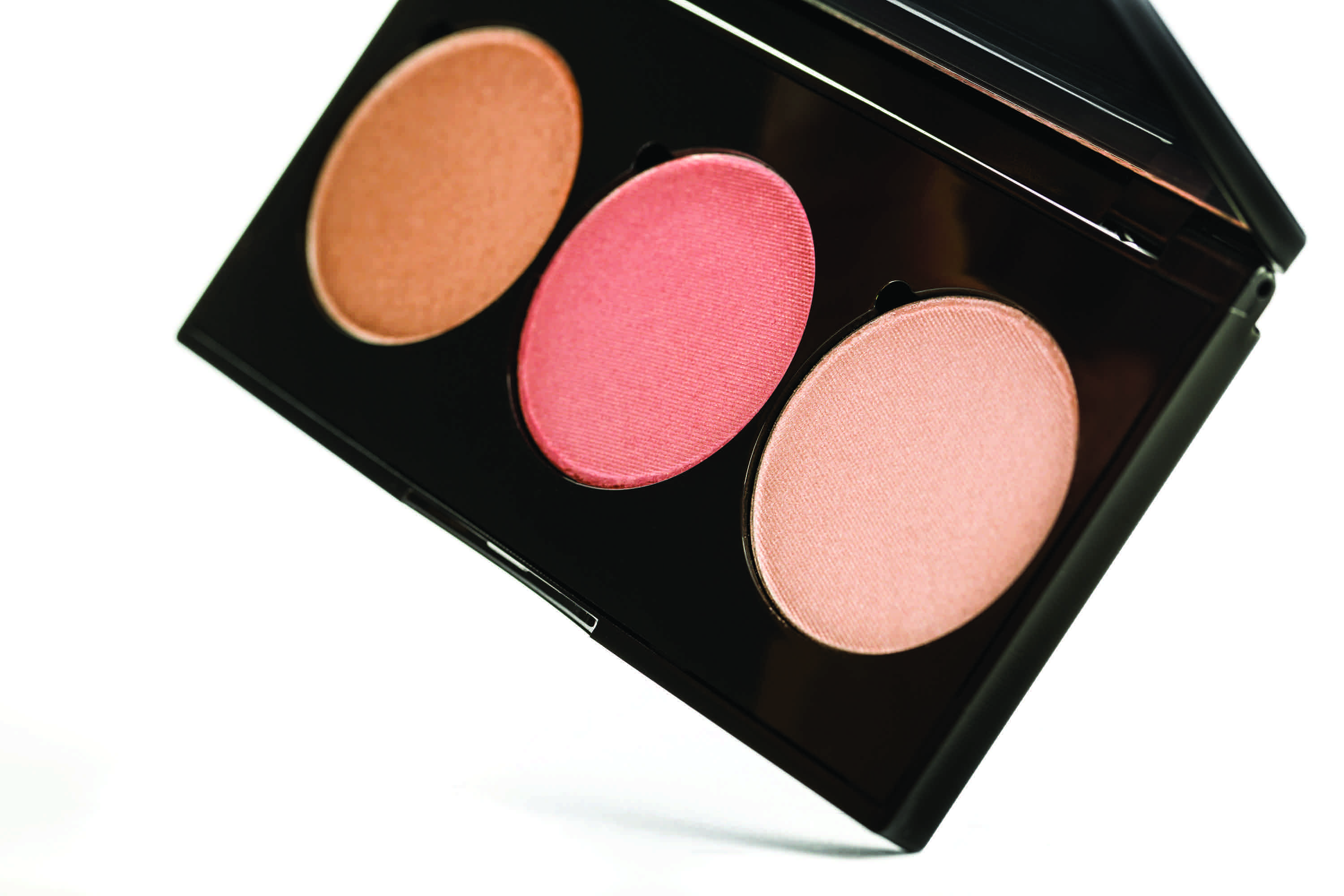 Cheekbone's assortment contains two collections—Sustain and Warrior Women—consisting of lip, cheek and brow products. In the near future, the brand is sticking to its existing merchandise categories for expansion. Last month, it released two liquid lipstick shades: Maria, a violet hue named for Native American ballerina Maria "Betty" Tallchief, and Wilma, a red-orange color named for Wilma Mankiller, the first female principal chief of the Cherokee Nation. Going forward, Cheekbone is planning to enlarge its range of lip product shades further and revise brow product ingredients to be cleaner. It's slated to introduce refill options and on course to become a zero-waste business by 2023.
Harper isn't currently considering third-party brick-and-mortar distribution for Cheekbone. It's not for lack of demand—the brand fields retail requests regularly—it's because she prefers communicating about Cheekbone through its platform. "A big part of our plan is wanting to manufacture our products in our own facility and, then, blend that with retail," says Harper. "It would be an epicenter for Indigenous culture. Located in the Niagara region, it's a tourist destination. People could visit and get a glimpse into our people with beautiful native art and plants. And, then, the brand's transparency: how things are made, see the ingredients, telling the story of where we source the ingredients." She adds, "It's an exciting time for us, and the future feels so bright. I wake up every day grateful this is my job."
Originally published on July 1, 2020.