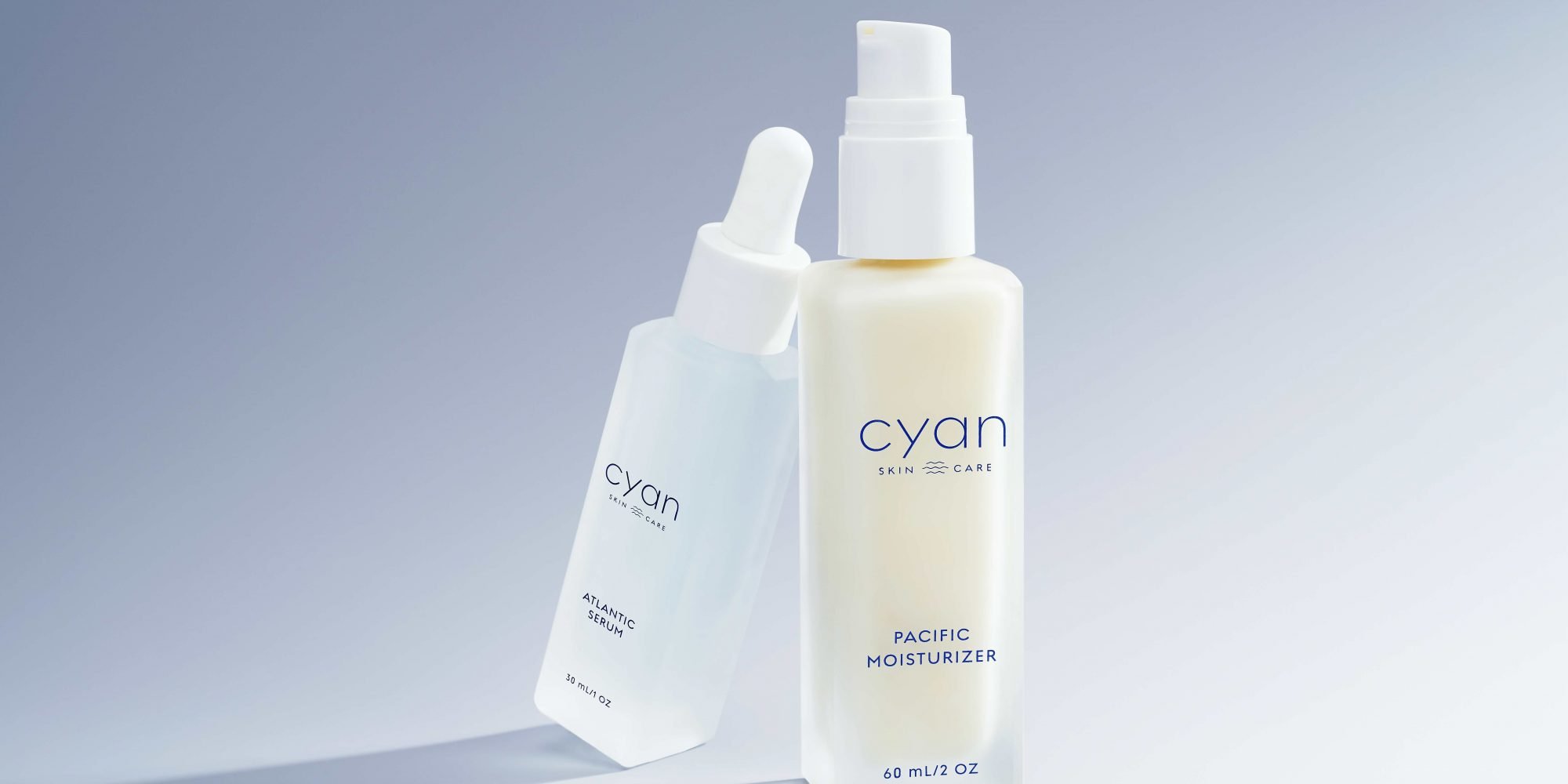 Circular Brand Cyan Skincare Wants To Reduce Beauty's Environmental Footprint With Elevated Essentials
New clean brand Cyan Skincare aims to minimize waste from sourcing to customers' doorsteps.
Named for the color of the ocean, the brand is launching with two products, Pacific Moisturizer and Atlantic Serum, that reference oceans to emphasize the importance of protecting them. To reduce the stream of plastic into them, Cyan formulates versatile skincare that suits the entire family, including children, men and pregnant women. Founder Ali Grace Marquart says, "Where I used to need at least three products to achieve [my] goals, I now have one, then automatically I'm reducing my own footprint."
Cyan sources many of its ingredients from the ocean, including Gorgonian extract from sustainably-harvested coral to combat redness and irritation; mineral-rich seawater to purify skin; and Neptune kelp, a brown alga chosen for its inflammation fighting capabilities. Its products are housed in durable, lightweight glass bottles. The Pacific Moisturizer's pump and tubing are recyclable plastic, while the Atlantic Serum's dropper skirt is made from recyclable plastic and rubber. Unit cartons printed with soy-based ink are certified by the Forest Stewardship Council to be environmentally-friendly.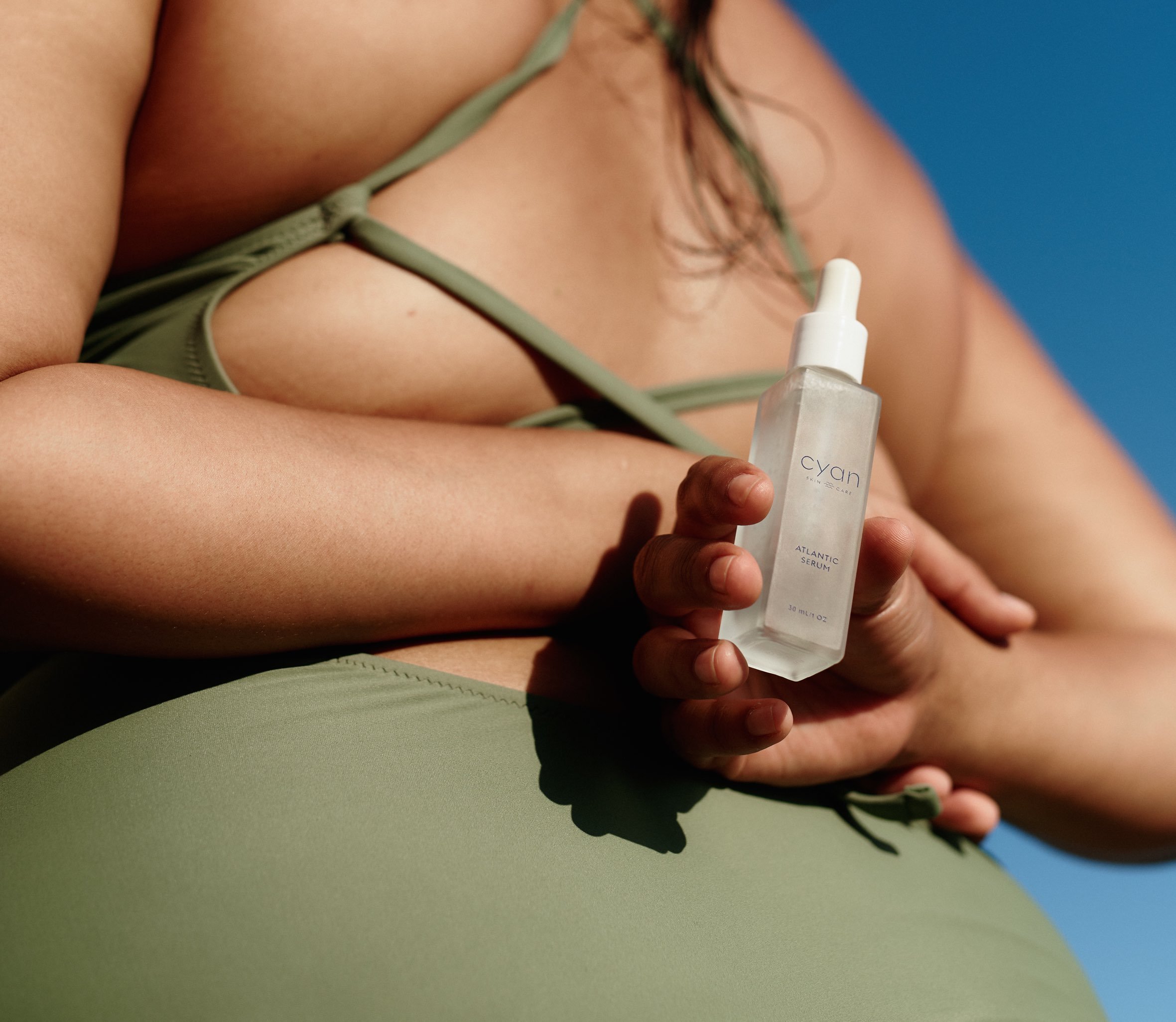 Orders will be packaged in small Globe Guard boxes containing at least 60% recycled content. The boxes are recyclable, biodegradable and compostable. "We have custom inserts that allow us to ship the product safely without filler if the customer orders one product or one of each," elaborates Marquart. "For those that order two or more of any product, we use a 100% recyclable paper filler to ensure the glass bottles arrive safely."
"We don't refer to our customer as she. I don't think it's a she. It's they."
Once products are finished, customers can return Cyan's simple, elegant frosted rectangular bottles with blue lettering back to the brand to sanitize and recycle them. Prompted by emails from customers, the brand provides free shipping labels to encourage them to return the bottles. Marquart says, "To the extent that the bottles are able to come back in good shape, then we'll actually be able to even reuse them."
Marquart believes Cyan's sustainable positioning as well as its skincare will appeal to consumers across demographics. "I'm not naive to the fact that women make the majority of purchases in the beauty industry, but I see a great shift there. We don't refer to our customer as she. I don't think it's a she. It's they. I don't think the packaging is too clinical, too masculine or too feminine," she says, adding the brand's target customer is "somebody who recognizes their desire to make more conscious and intentional purchasing decisions, but doesn't want to sacrifice quality and effectiveness in doing so."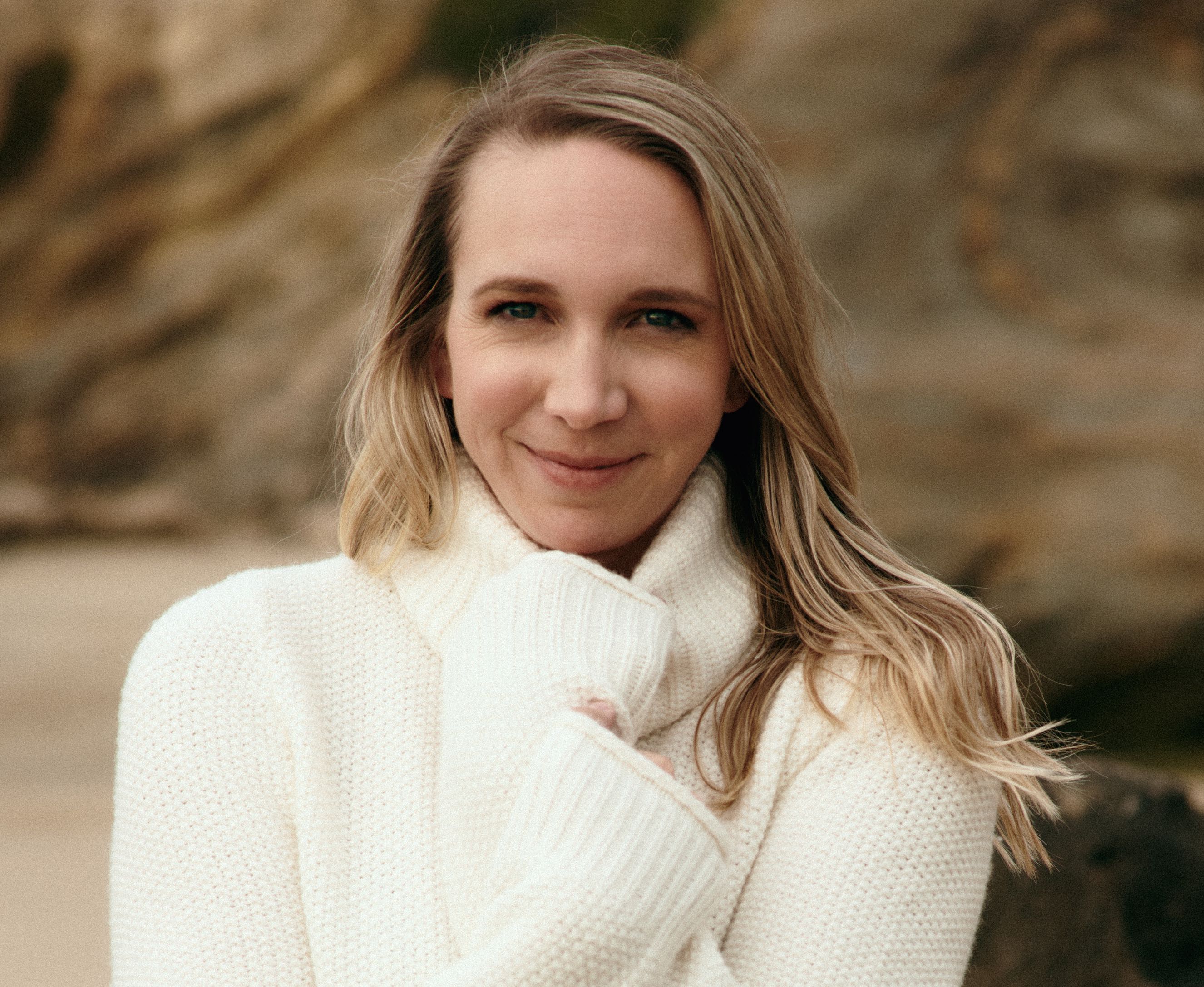 Cyan's products are priced from $48 to $52, a range that Marquart attempted to keep as reasonable as possible. "When we set out to make the products, I wanted to make sure that we weren't sacrificing anything. I looked to the experts when it came to pricing. They told me, 'What you're spending with your cost of goods, this should be priced well over $100,'" she recalls, continuing that she believes clean and green skincare shouldn't have to come with a hefty price tag.
"I'm not a beauty junkie. It's really about creating everyday products that serve an amazing purpose, and are highly effective and safe."
"People have gotten a bit too extreme, and we're beginning to be conditioned to believe that a higher price point equals luxury. I really wanted to dispel that," says Marquart. "You can still have a very healthy margin, especially if you remain direct-to-consumer, and create an incredibly effective, high-performing product without spending what, to me, feels like an insane amount of money."
Cyan Skincare is currently planning to concentrate on DTC distribution. "We want to be able to actively participate in the conversation with the community that we're building. I think you lose that opportunity when you enter retail, especially too quickly," says Marquart. "I want this brand to adapt and evolve very organically. I want to be putting products out there on a timeline that makes sense that is in line with the demand. I want to be giving consumers the products that they're asking for when they ask for them, and maintain the flexibility to do it."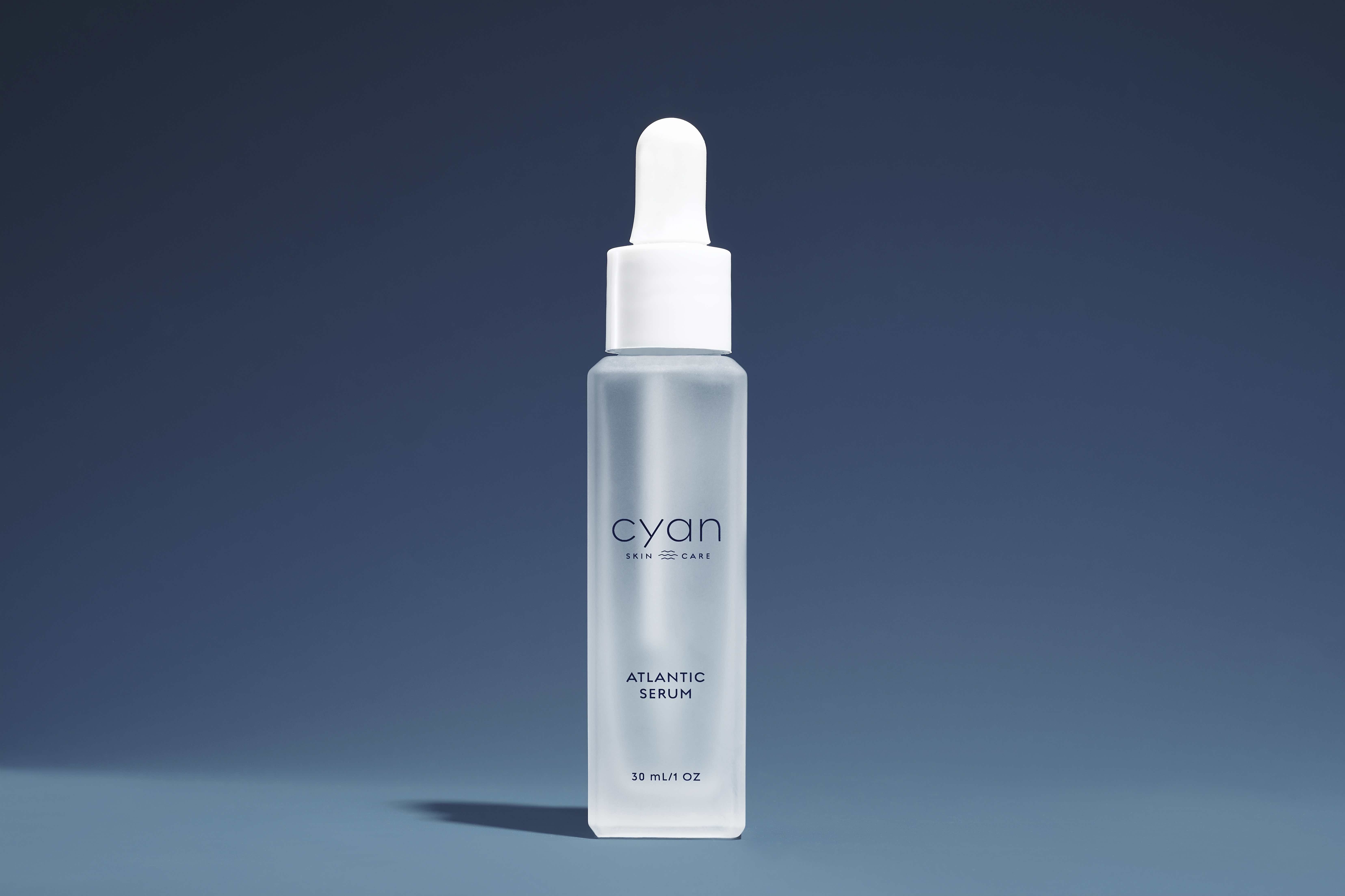 Bootstrapped, Cyan didn't take on outside investment to support its launch. A former entertainment and fashion attorney, Marquart tapped into her personal network to satisfy the brand's early requirements such as packaging, manufacturing and press relations. Self-funding allows the brand to retain control over its quality and mission. "I didn't want that outside voice putting any pressure on me to, maybe, go faster or change some of the things to make it easier to launch or make it more investible," says Marquart. "We really didn't have to cut any corners. We chose not to. We spent the money where we felt it needed to be spent, and that was really in the product and the packaging."
To expand its assortment, Cyan currently has one finalized formula in the pipeline, and a few products in the testing stage. There are other items in the research and development phase. Marquart is focused on delivering elevated essentials to Cyan's customers. "I'm not a beauty junkie," she says. "It's really about creating everyday products that serve an amazing purpose, and are highly effective and safe."