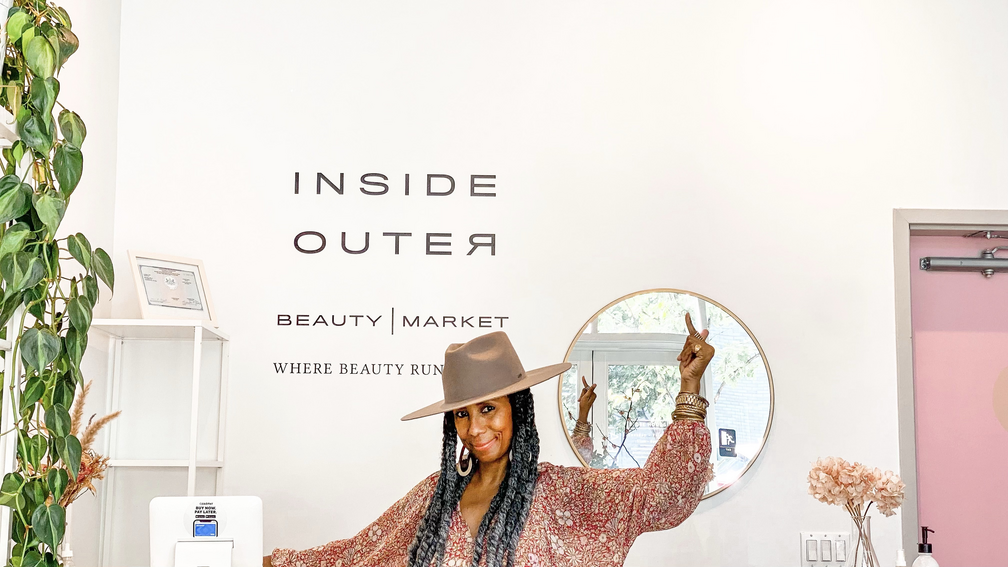 Clean Beauty Retailer Inside Outer Beauty Market Shutters
The clean beauty retailer, which was a 2020 Beacon Awards winner in the category of Best Small Indie Retailer, shuttered its e-commerce platform and its Allentown, Penn.-based brick-and-mortar store on Aug. 31. At the time of the closure, it carried 37 brands online and 61 brands in its 400 square-foot store, including bestsellers Jacq's and Karité as well as Brooklyn Made Natural, Golde, Labruna Skincare, Happy Girl Products, Nubian Oasis, The Honey Pot Company, The Beauty Chef, Organic Bath Co. and Meloira.
Lack of access to capital and declining sales contributed to the end of the retailer. "We were able to scale to a certain level, but then we hit a ceiling. We couldn't get past that ceiling," says Dixie Lincoln-Nichols, founder of Inside Outer Beauty Market. "It was just incredibly difficult because we just didn't have enough money coming in."
Launched online in early 2018 with a $60,000 investment by Lincoln-Nichols, Inside Outer Beauty Market's store first opened as a three-month pop-up in June 2018 before its lease was extended. A year later, the business was generating a five-figure sales total with its physical location outperforming e-commerce. Inside Outer Beauty Market's mission was to curate the best in clean beauty and wellness products for women of color.
"What retailer is catering to the artisans that are out there that are making products to support these people who need and want something different? Aside from the diversity of people, we need diversity of product," says Lincoln-Nichols, a health and wellness coach and former science teacher. "So, I decided to take action without knowing anyone in the industry and without having any contacts. I just decided to leap and let life catch me however it will."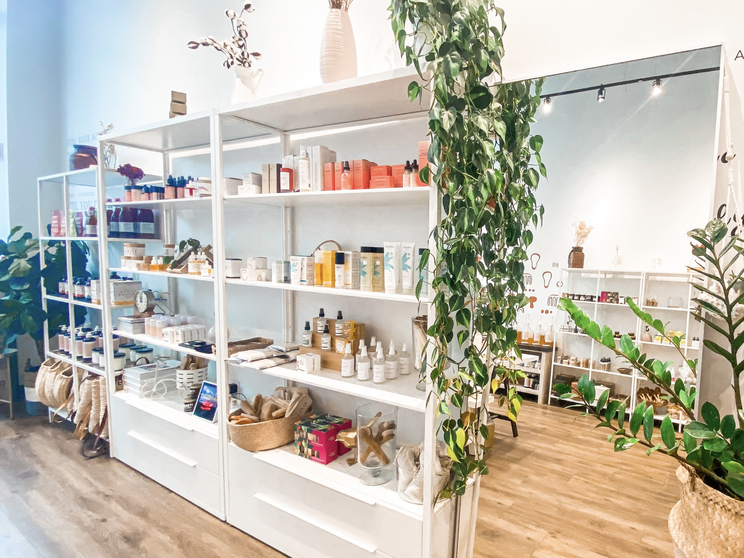 In 2019, Lincoln-Nichols started actively seeking outside capital to build Inside Outer Beauty Market's team. She was looking to secure a $250,000 seed round with an 18-month runway. Investors didn't bite, and as the pandemic set in, fundraising efforts became more challenging for the small retailer as goalposts for access to capital kept moving.
Lincoln-Nichols says, "I heard, 'You need traction.' We got the traction. Then I heard, 'You need repeat customers.' We got the repeat customers. Our percentage was around 24% to 32%. Then it was, 'You need to make six figures.' We eventually got to six figures [in 2020 and 2021]. Then I heard, 'You need to make high six figures to low seven figures.' Then I heard, 'A recession is looming, come back in six months.' Then I heard, 'Grow some more, and come back.' I heard it all."
Inside Outer Beauty Market's business shifted online as the pandemic hit the United States, and its store was closed for five months. Along with shoppers' focus on online buying, support for Black-owned businesses following the murder of George Floyd propelled the retailer's online sales to jump 181% in 2020. 
However, Lincoln-Nichols knew the windfall would be short-lived. She says, "We were happy that it happened because it gave us some much needed cash, but it died down." By 2021, Inside Outer Beauty Market's online sales dropped 60%.
Brick-and-mortar sales continued to decline when Inside Outer Beauty Market's store reopened in the summer of 2020 and never reached pre-pandemic heights again. Lincoln-Nichols estimates the store's foot traffic declined about 30% between 2020 and 2023 as professionals stopped commuting into downtown Allentown and started working from home. 
Sales suffered throughout 2021 and 2022 as supply chain disruptions affected Inside Outer Beauty Market's inventory levels. Lincoln-Nichols believes inventory delays caused many customers to bypass the retailer and purchase products directly from brands' websites.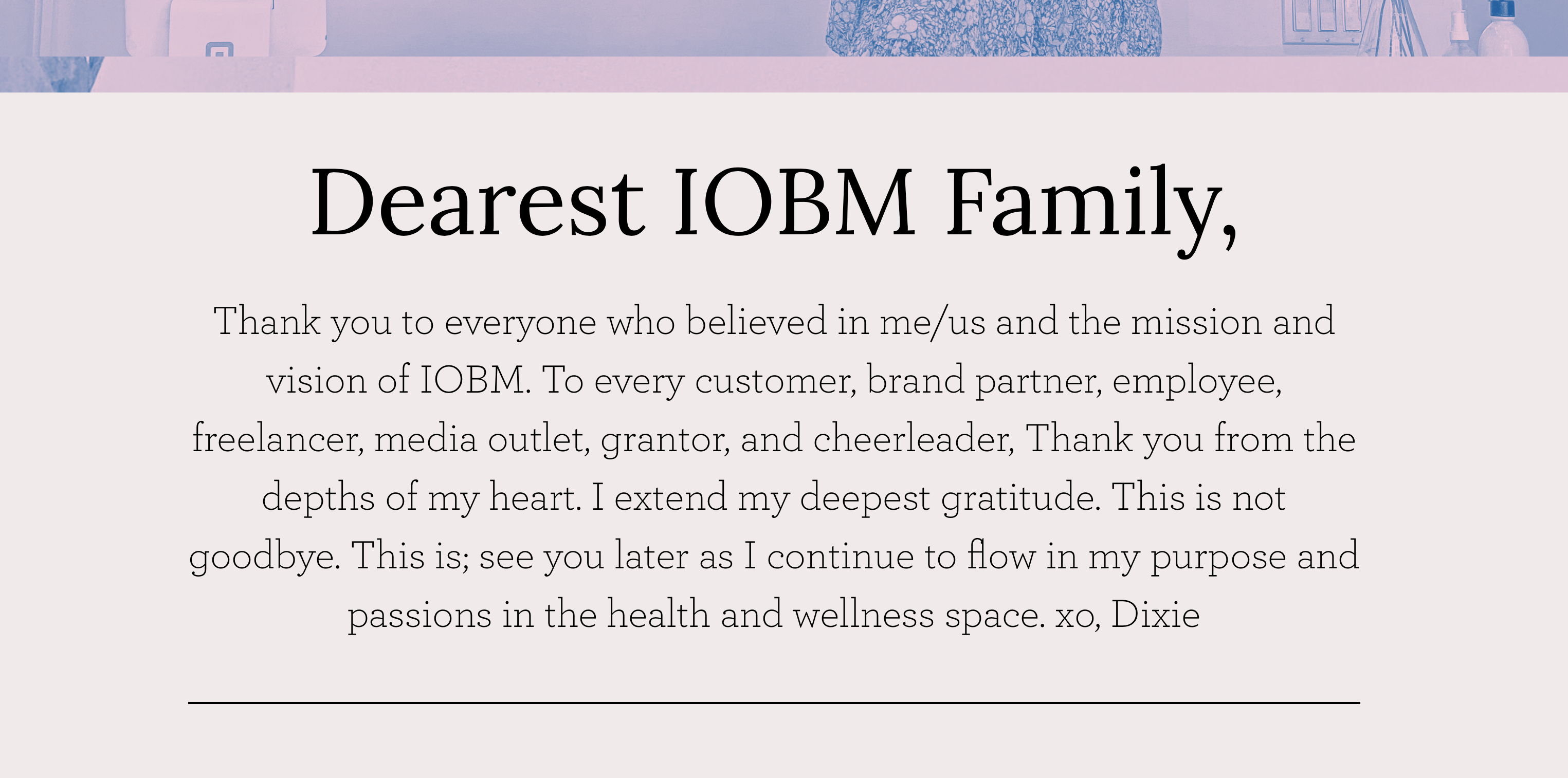 With sales declining, Inside Outer Beauty Market halted paid awareness-related initiatives. Prior to 2021, the retailer tapped a third-party agency for public relations and marketing. Lincoln-Nichols estimates that she spent about $20,000 on the agency over a 3-year period. She says, "We had to constantly be in front of customers through advertising and whatnot, but, still, we just didn't see the type of growth that we needed with the tight budget that we had." 
By November 2022, unable to secure investment for Inside Outer Beauty Market amid slumping demand, Lincoln-Nichols had to make difficult decisions about its future. Her initial plan was to close the physical store and retain e-tail component. Ultimately, she decided that a complete shutdown was the best route. Employees, including one part-time store associate and one social media freelancer, were notified of the business's closure earlier this summer, according Lincoln-Nichols. 
"I couldn't allow myself to remain in something that was not working," she says. "So, I had to take a hard look at the business and ask myself, where are we? What do we need? Can you do this and are you willing to do this? How much more are you willing to sacrifice for the business to make this happen?"
Inside Outer Beauty Market isn't the only beauty retailer to shutter this year as small retail businesses struggle with rising costs and depressed sales. Fig & Flower, Botanica Bazaar, Floramye and For Now have closed their doors. Shen Beauty recently pivoted to e-commerce after shuttering its Brooklyn boutique.
While Inside Outer Beauty Market's struggles and closure have been tough, Lincoln-Nichols has no regrets about creating the business. "I would do it all over again given the same circumstances because there was a need for awareness within the space, and there was a need for attention," she says. "I'm incredibly sad, but I'm not distraught over it because I gave it everything that I could."