Clean Beauty Is Under Fire, But That Hasn't Stopped Clean Brands And E-Tailers From Multiplying
As the clean beauty debate rages on among beauty industry cognoscenti—i.e., what does the term "clean beauty" even mean?—unfazed entrepreneurs continue to swell the clean beauty and wellness ranks with new brands and services that tick every possible box: approachable pricing, thoughtful formulations, and effective products in beautiful and eco-conscious packaging. Here are five new beauty and wellness companies we at Beauty Independent have our eyes on.
Botanic Affair: Clean beauty—the category and the term—has come under fire lately as everyone from brand founders to cosmetic chemists to consumers has questioned what "clean" really means. Most recently, the idea of sustainability has been brought into the discussion as stakeholders wonder whether a brand can truly be considered clean if it's not sustainably-minded. One such frustrated consumer, Laia Esteban, decided to take matters into her own hands. This year, the former engineer launched Botanic Affair with the dream of leading the skincare industry to more sustainable practices.
Esteban says she "used to find it very challenging to distinguish marketing information from real information. I was never sure if what I was buying was actually what I wanted or I was being confused by marketing promises. I decided to contact some of my favorite brands and start my own platform and store. My aim is to help my audience make educated decisions and have local plastic-free brands available on one platform."
For a brand to be considered for Botanic Affair's assortment, it has to have plastic-free packaging, use only natural ingredients in its formulas and manufacture in small batches to guarantee freshness. The nearly 30 brands in its assortment include Among the Flowers, Arcana, Berlin Skin, Earth tu Face, Heart of Gold, Kari Gran, Leahlani, Malaya Organics, Maya Chia, Nini Organics, Oxalis Apothecary, Shiva Rose, Shelby Naturals and Zoca. So far, established brands are driving Botanic Affair's business. 
"We carry brands that have been around for years, but we also carry new brands that have been in the market only a few months," says Esteban. "The smaller brands sell less just because their products are still not known. They do have a lot of potential and have great formulations and very high-quality products. They just need some time to be known."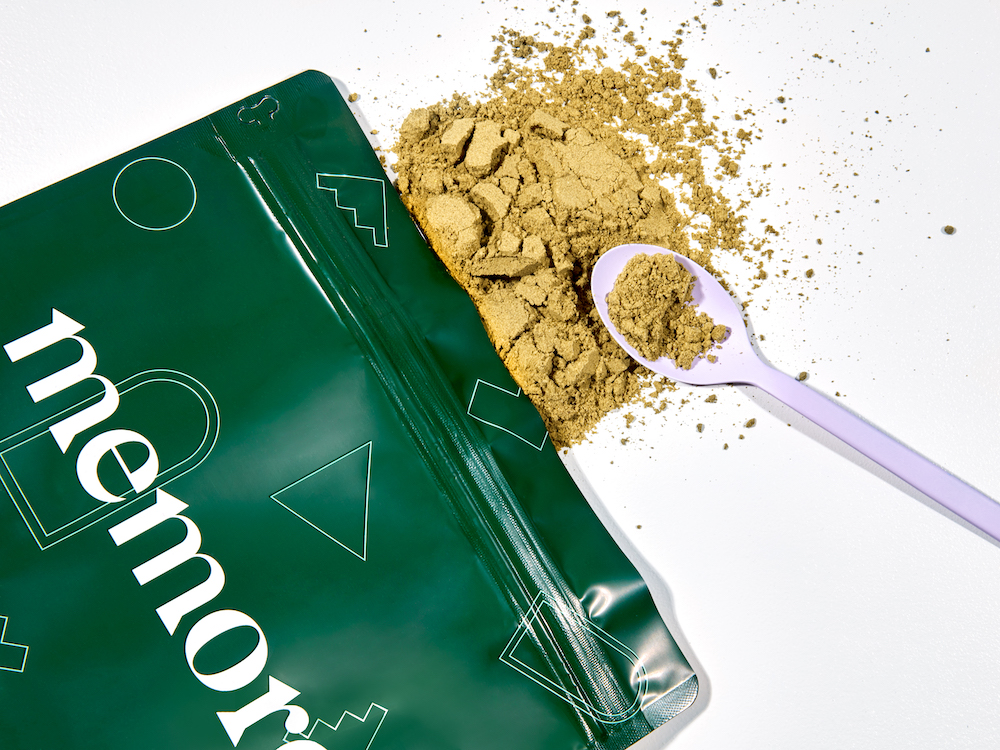 Memore: E-commerce veteran Erika Lepczyk spent the last 12 years directing online strategy for household brands like the cereal standard Post and premium electronics player Miele. Now, the self-described "competitive spirit" is trying her hand at entrepreneurship with the launch of Mediterranean diet-inspired functional beverage brand Memore. "We're dedicated to raising awareness of the preventative measures people can take to sustain long-term cognitive health," declares the co-founder and CEO. "In America, we approach health with a treat-first mentality and are conditioned to seek out solutions that provide immediate benefits. It's wreaking havoc on our health care system. We can drink more without a hangover, sleep less without feeling tired, and eat poorly without stomach discomfort. We have effectively eliminated the consequences that would otherwise prompt the positive diet and lifestyle changes that improve health."
Each pouch of Memore, festooned with punchy, retro-feeling geometric shapes, contains 30 servings of nutrients, including omega-3s and antioxidants along with an entire serving of leafy greens, protein and fiber derived from 11 whole foods and three plant-based protein sources. The brand's powder is available in three varieties, Blueberry & Lemon, Blackberry & Ginger and flavorless Base, priced at $74 or $2.47 per serving each. The powder can be added to water, blended into smoothies, sprinkled on top of foods and used for baking. Developed at the North Carolina Food Innovation Lab in association with NC State University, the formula is designed to take a preventive approach to cognitive health. 
Lepczyk was motivated to create Memore after learning that less than 2% of all dementia cases were attributed to heredity factors. "As someone with a family history of dementia, this was a huge revelation for me," she says. "I had always considered my predisposition to the disease unnerving, largely because it felt out of my control. This statistic proved otherwise, so I began prioritizing preventive health and sought solutions to support my journey. What I found was a cognitive health market oversaturated with products touting quick fixes and miracle results. Preventive health was often an afterthought, and I was determined to change that. I launched Memore to help put long-term health front and center." 
Memore is in direct-to-consumer distribution currently, but Lepczyk sees the brand entering retail distribution once it attracts a loyal following. She mentions specialty grocers like Whole Foods, Sprouts and Trader Joe's, and big-box retailers like Target and Costco as ideal partners. 
House of B Fragranced: Marilyn Jones' mother lost her battle to breast cancer when she was just 5 years old, leaving Jones with no memories of her as she grew up except her scent. She felt compelled to start a fragrance brand with refreshing blends to enable people to create their own scent memories. The former corporate finance guru holding leadership roles at Fortune 500 companies and managing P&L balances upwards of $1 billion in revenue began with B Fragranced, a line of men's and women's fragrances, and has now extended to new line House of B Fragranced.
House of B Fragranced has three candles and a diffuser priced from $38 to $43 that each come with affirmations. The Golden Sapphire candle features floral and citrus notes. Clean Jasmine is a musky mix of white tea, fig, cedarwood and jasmine. The bergamot-, peony- and oud-powered Black Ice has already sold out.
Currently, House of B Fragranced's products are available on the brand's website, but Jones has aspirations of bringing her scent creations to physical retailers such as Nordstrom, Bergdorf Goodman, Ulta Beauty or Sephora. "B Fragranced has something uniquely fitting to all," says Jones, adding, "We're working diligently on expanding our home line of candles, diffusers and room sprayers."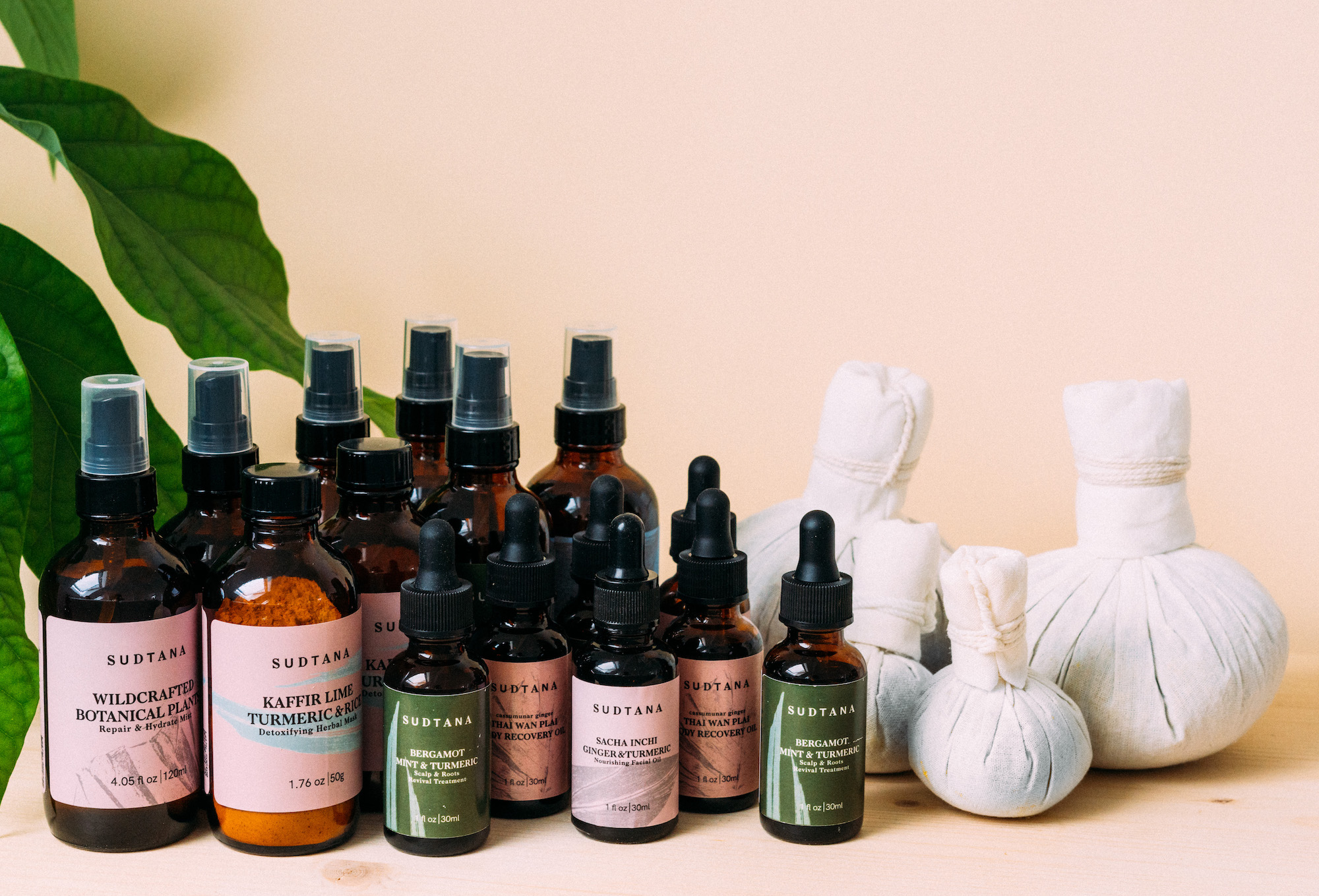 Sudtana: While studying at MIT, Mew Leelahongjudha founded Sudtana, a natural skincare brand melding modern science with her grandfather's ancient Thai herbal remedies. "Creating a brand that is both scientific and based on ancient remedies is actually very beneficial," she says. "Ancient remedies have been used for centuries and have demonstrated benefits for various cases. The only challenge we had was that these benefits had not yet been noticed by mainstream audiences. This is where the science comes in. Our scientific methods essentially help us broadcast the benefits of our ancient remedies in an academically verifiable and credible manner, doing away with our challenge altogether." There are very personal benefits, too. The creation of Sudtana allows Leelahongjudha to continue her late grandfather's legacy. 
Leelahongjudha has been busy building Sudtana. The skincare, body care and hair care brand already boasts dozens of botanical-powered products ranging in price from about $15 to $50. The products feature ingredients like sacha inchi, turmeric, kaffir lime, ginger and rosemary. Sudtana sources its ingredients from small farm growers using organic farming methods.
Among the brand's bestsellers are Bergamot, Coconut & Sesame Nourishing Hair Mask Oil and Scalp & Roots Revival Treatment. "Our Hair Mask gently moisturizes, repairs and strengthens hair, and is most effective in repairing dry, dull and frizzy hair. Our Scalp & Roots Revival Treatment is popular with people of all ages. It detoxifies, moisturises, soothes and strengthens dry, flaky irritated scalps," says Leelahongjudha. Recent launches includes natural deodorants, a body oil and body scrub. 
Expect more new offerings soon. Leelahongjudha says she wants the line to be "as big as it can be." The brand is mainly DTC, but its products are carried by Soneva Hotel's spa in the Maldives as well as by several smaller retailers. Leelahongjudha says, "Our ideal retailers will have two main qualities: They promote green, clean and natural beauty offerings, and they share similar values of self-love, sustainability, health, healing and authenticity."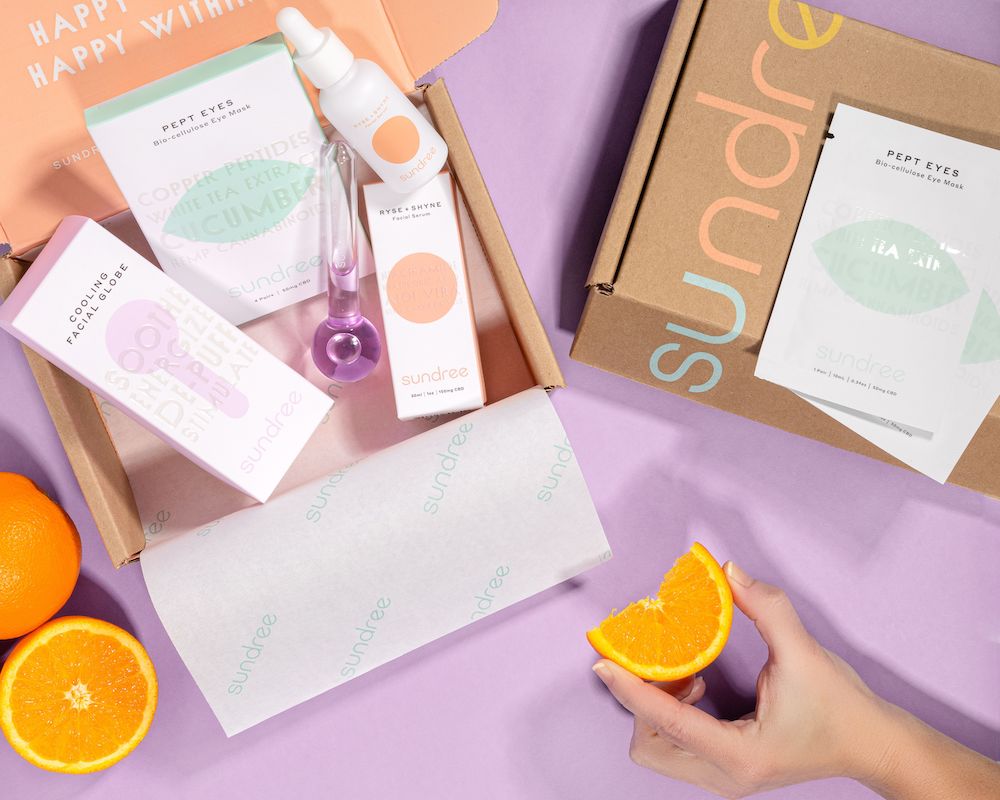 Sundree: Sundree co-founders and friends Sahar Sanjar Dejban and Sahar Vazin Nezhad share the same first name, but ask the duo, and they'll tell you that their personalities and their skin types are quite opposite. "I'm more on the dryer side and my concerns are the fine lines and wrinkles that are coming in," says Vazin Nezhad. Sanjar Dejban chimes in, "I have combination skin and cystic acne."
Vazin Nezhad started paying close attention to her skincare routine, especially the ingredients in the products she used, when she became pregnant. Though she and Sanjar Dejban had different skincare concerns, they started swapping products to find the perfect combination of products that could help each of them. Soon, they began creating their homemade formulations by improving upon products they already owned. Vazin Nezhad says, "We were just messing around with it, having fun and sending little jars back and forth to each other. Then, it started to evolve into more than that."
Two and a half years later, their messing around has evolved into Sundree, which debuted last month with three products: The Ryse + Shyne Facial Serum, $28; Pept Eyes Bio-Cellulose Eye Mask, $38 for a set of four; and Cooling Facial Globe, $14 for one or $24 for set of two. The trio was developed with mighty, but gentle actives such as hyaluronic acid, niacinamide, copper peptides and white tea extract to keep skin healthy and happy. More products will be released this year. 
"We tried to build a brand that's nourishing to the skin with products that are affordable, but also efficacious and invoking optimism along the way," says Vazin Nezhad. "The goal is to deliver formulations that pack a punch, are beauty-boosting, have good-for-you ingredients that work together harmoniously to support the skin barrier, really helping achieve a happier complexion."
Sundree donates 1% of every online order goes to the Mental Health Coalition. Sundree's co-founder are open about their struggles with mental health. "My cystic acne has played a number on my confidence for years, my anxiety and depression. Sahar has anxiety as well," says Sanjar Dejban. "We knew when we were starting that we wanted in some way to give back to an organization that really supported mental health."
Sundree's products are sold on the brand's site. The brand's co-founders cite Goop and Target as perfect potential retail partners for Sundree.