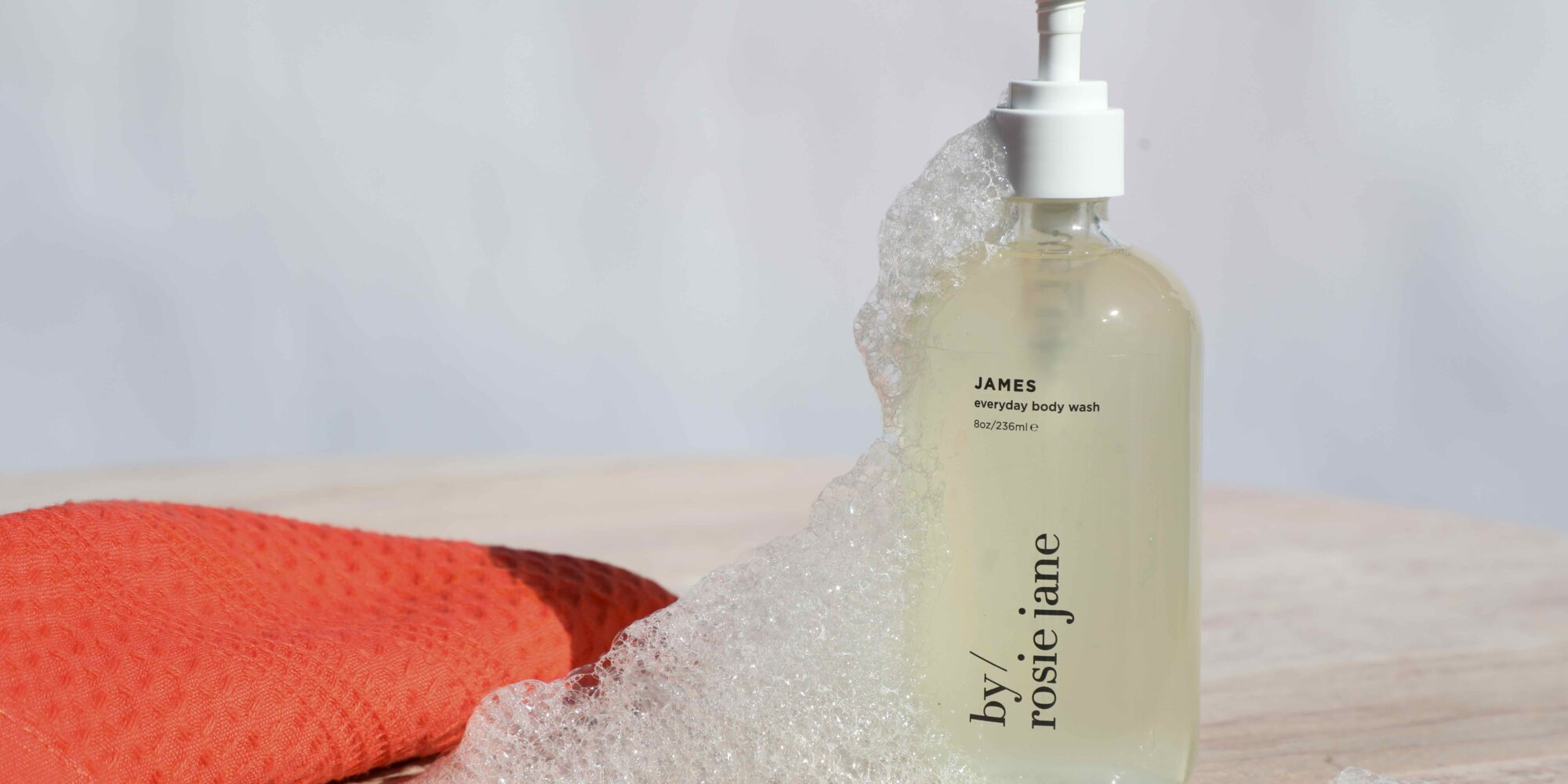 Clean Fragrance Brand By Rosie Jane Expands To Sephora Abroad And Body Care At Home
By Rosie Jane is exporting its laid-back Aussie-Californian vibe abroad.
The Los Angeles-born clean fragrance brand from Australian makeup artist Rosie Jane Johnston has landed at Sephora Europe following its debuts last year at Sephora Australia and three years ago at Sephora in the United States, where it's currently carried in the chain's more than 400 stores nationwide. As By Rosie Jane extends its distribution reach, it's also extended its product assortment in the body care category with Everyday Body Wash in James, Leila Lou, Wake The F*ck Up and Calm The F*ck Down varieties.
"For the longest time, we haven't really been in Europe because I want everything we do to be incredible before we push into the next country, region or store. We were approached by a lot of big stores after launching in Sephora, and we said no to so many and stayed with what we had," says Johnston. "Sephora as a store has been so supportive and nurturing to us. So, when Sephora Europe reached out, it felt right. There's a continuity to it. To have Sephora in each region is an amazing advantage to us, and it felt simple."
In the U.S., By Rosie Jane is among a small group of clean fragrance brands, including Ellis Brooklyn, The 7 Virtues, Phlur and Skylar, at Sephora. The beauty specialty retailer has By Rosie Jane's seven fragrances priced at $55 to $65 for 50-ml. eau de parfum sprays. The fragrance that started it all for the brand in 2010, Leila Lou, a fruity floral scent with notes of pear, jasmine and freshly cut grass, remains its bestseller.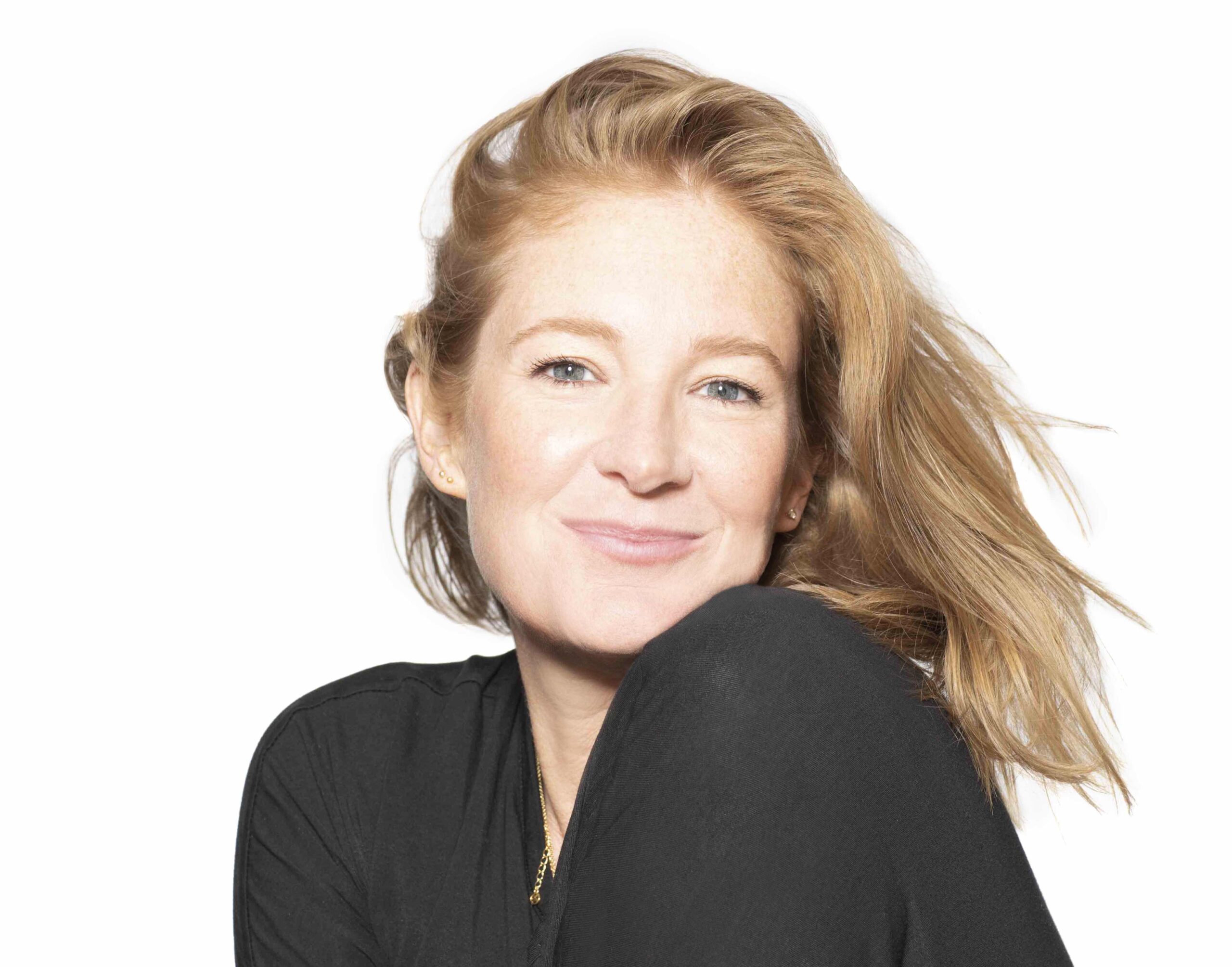 To By Rosie Jane, Johnston explains clean fragrance "means using ingredients that are safe, that are not harmful to the environment and not harmful to your body, removing unnecessary ingredients that don't need to be there and removing unnecessary packaging that doesn't need to be there, and still keeping the full scope and enjoyment of the product."
The brand tries to steer clear of plastic, houses its products in glass bottles encased in recyclable tubes printed with vegetable inks, partners with TerraCycle to keep packaging components away from landfills and oceans, and has been tightening its ingredient parameters. It's moved away from polycyclic synthetic musks and reformulated a fragrance formerly called Tilly as a result. Madie, a beachy scent with jasmine and sea spray, vanilla, is the tweaked Tilly.
"Body care is being seen as a real category."
By Rosie Jane incorporates organic ingredients such as organic sugar cane alcohol and organic fractionated coconut oil, but isn't adverse to synthetic compounds it describes as safe. The brand has committed to being transparent about its ingredients, and it contains a list of them on its website that explains them in detail.
Fragrance was a relative bright spot in 2020, a tough year for the beauty industry. According to The NPD Group, prestige fragrance sales dipped 15% last year, five points better than prestige beauty as a whole, and holiday fragrance sales jumped 17%. By Rosie Jane's performance bested the category's performance by far. Last year, its sales advanced 100%. This year so far, the brand's sales have climbed 200% on its e-commerce platforms.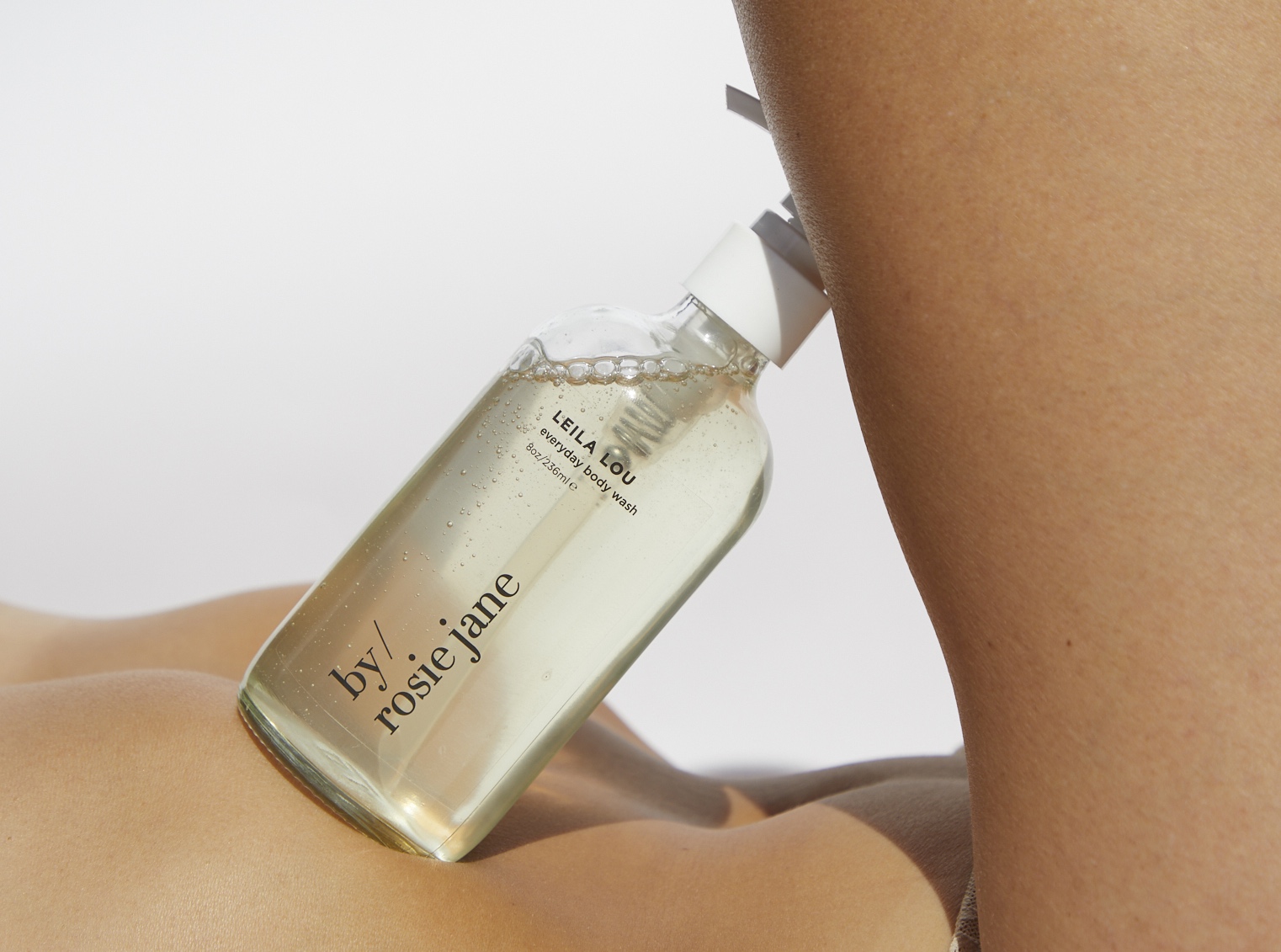 During the pandemic, Johnston says, "People were experiencing fragrances the way that we as creators hope you experience them, which is much more about the story behind them and about an emotional journey. It's really meant to set a feeling or memory for you." She continues, "Niche fragrance comes from a very personal spot, especially By Rosie Jane. Everything is made by me. I think people want to pull back that curtain a little bit. Is there someone behind the brand or a board saying this is what the marketing says is on trend right now?"
Body care has been a particularly personal venture for Johnston. Since the global health crisis began, showers were among the mother of three's precious escapes from the drumbeat of parenting duties. On top of the body care products By Rosie Jane has unleashed at Sephora—specifically, the body washes linked to its James and Leila Lou fragrances—Johnston was interested in developing essential oils blends that were distinct from By Rosie Jane's existing fragrances. Wake The F*ck Up has lemon verbena, grapefruit, geranium and eucalyptus essential oils, and Calm The F*ck Down has lavender, chamomile, yuzu and neroli essential oils. The body washes are priced at $25 for a 240-ml. size.
"I'm inspired by the products we live our lives around."
"What I love about the essential oils is they don't last long. You have an incredible experience when you are using then. Then, you can put on your normal fragrance, and they don't intertwine," says Johnston. "I have loved essential oils my whole life, and I wanted to do something that felt complex, that wasn't a single note. There are so many single or two-note essential oil blends, but I wanted to make decadent, beautiful fragrances that pushed you to experience something."
Body care is certainly having a moment. Rising brands like Nécessaire, Soft Services, Oui The People and Maëlys have proliferated in the segment. By Rosie Jane's James and Leila Lou body washes sold out premiered at Sephora on May 7 and promptly sold out, but they've been restocked. Calm The F*ck Down and Wake The F*ck Up are available on the brand's direct-to-consumer website.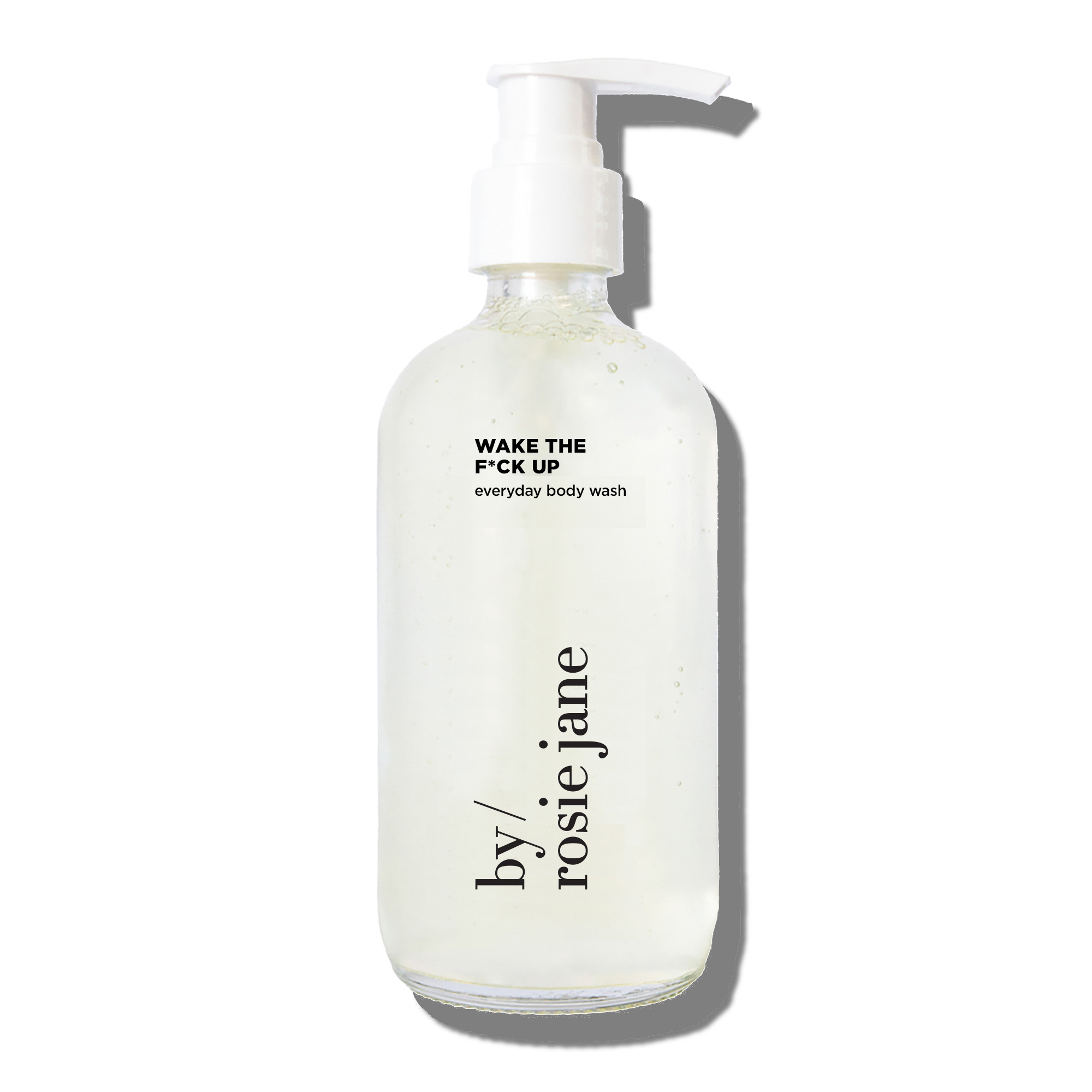 "Body care is being seen as a real category, which I love," says Johnston. "Everyone is putting all this stuff on their faces, but your body needs love, too. It also stems from the Me Too movement. Let's appreciate and honor our bodies, and do it with something that is good for it, not some afterthought that is not hydrating and is stripping your skin."
By Rosie Jane has another fragrance and a liquid deodorant in the works. "We are going to lean into more personal care, more everyday products that are just easy," says Johnston. "I have two teenage daughters that are wearing deodorants every day, which I can guarantee are not working on my 14 year old. I'm inspired by the products we live our lives around." Makeup could be a possibility for By Rosie Jane as well. It had Cheek & Lip Gloss items in the past, but decided to end them to focus on fragrance. Johnston is interested in delving into her makeup artistry expertise and reviving the brand in the cosmetics space.
Her long-term vision is for bootstrapped By Rosie Jane to evolve into a lifestyle brand replete with its own store and products in the mass market. Johnston says, "I love the idea of not only the Sephoras, but what I like to call the human-touch stores, the Targets of the world, the places where we go to do our everyday shopping and to create luxurious, incredibly affordable everyday body care and personal care for them."