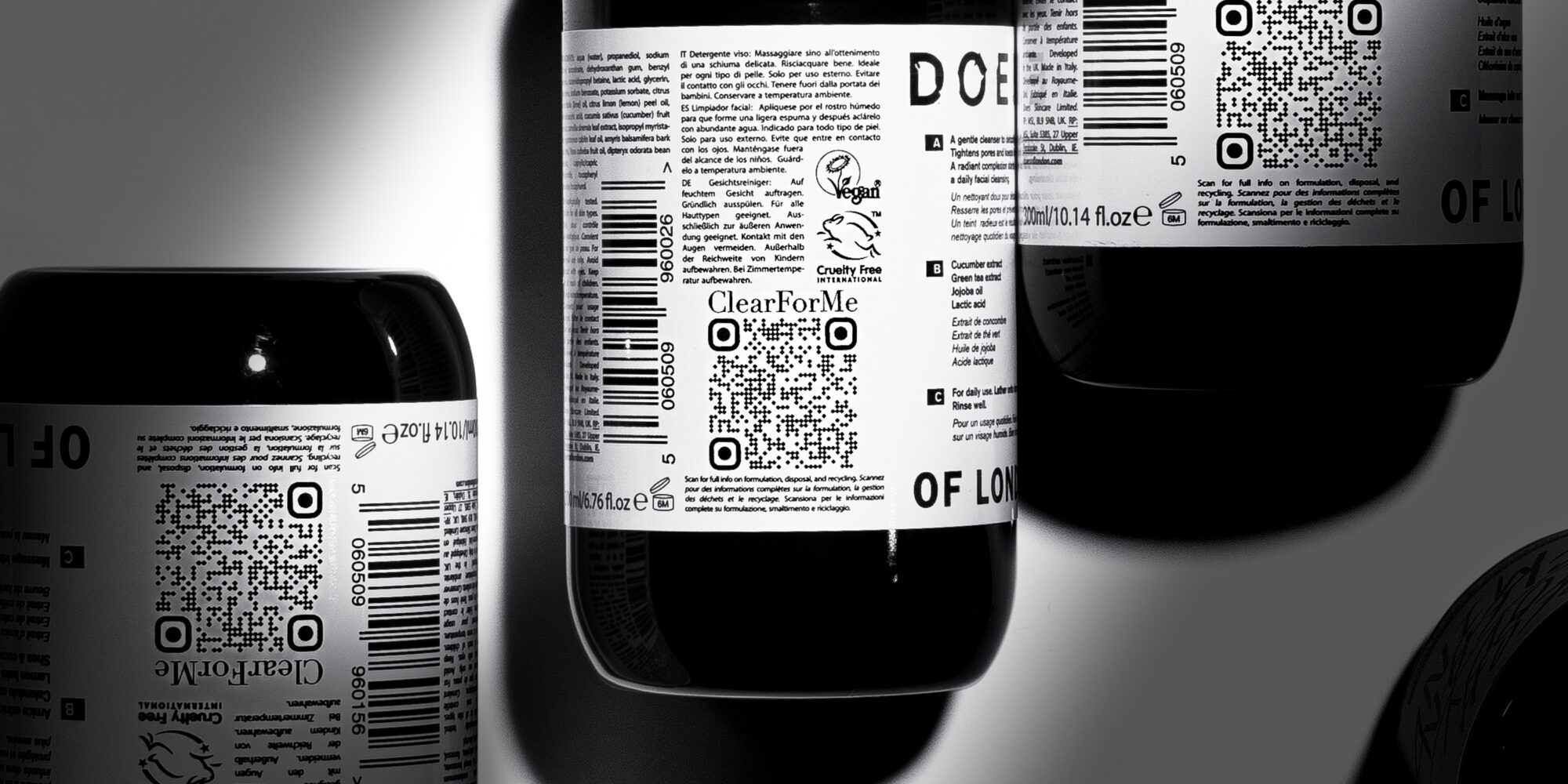 ClearForMe And Doers Of London Collaborate On QR Codes That Take Consumers Inside INCI Lists
Many beauty consumers today read and try to interpret INCI lists. Now, ClearForMe and Doers of London are giving them insight into what goes into those lists.
The digital platform with a database of over 1.6 million ingredients and the clean men's grooming brand have created QR codes for beauty products that customers scan to receive clear definitions of the ingredients in them and details about those ingredients' functions. The QR codes are on Doers of London's new packaging rolling out this month to stores and on its website. Available at Douglas and Browns, the 3-year-old British brand's assortment includes skincare, haircare, body and shave products priced from 5 pounds or about $5.75 at the current exchange to 20 pounds or around $23.
ClearForMe founder Sabrina Noorani says, "This is going to be a driving force of how brands are going to be able to bring information forward to their customers so they can control their messaging and share consistent content and information across wherever their products are and wherever their customers engage with their products."
Giangiacomo Postir, director of product at Doers of London, says, "In the cluttered marketplace of clean skincare, making better products is not enough. Greenwashing and false claims in the skincare industry are a common phenomenon, and we feel transparency is the one thing that matters the most to customers and can help set brands apart."
Distinct from QR codes that direct consumers to digital destinations, brands are increasingly delving into figures and explanations on their packaging to convey their missions to consumers and support those consumers' interests. For example, clean beauty brand Cocokind puts sustainability facts on its packaging that cover, among several things, carbon emissions and materials. Plant-based skincare brand Ingredients has the percentages of the ingredients in its formulas on its bottles.
However, brands are increasingly incorporating QR codes, too, to deepen connections with their audiences as consumers grow accustom to them. According to eMarketer, the number of American smartphone users scanning a QR code is projected to rise from 83.4 million in 2022 to 99.5 million by 2025.
Postir underscores Doers of London's work with ClearForMe on the INCI list QR codes signal its commitment to offering clean skincare products produced with sustainable manufacturing practices. He says, "It is a great tool not just for customers, but also for store personnel, providing an easy way to access product education."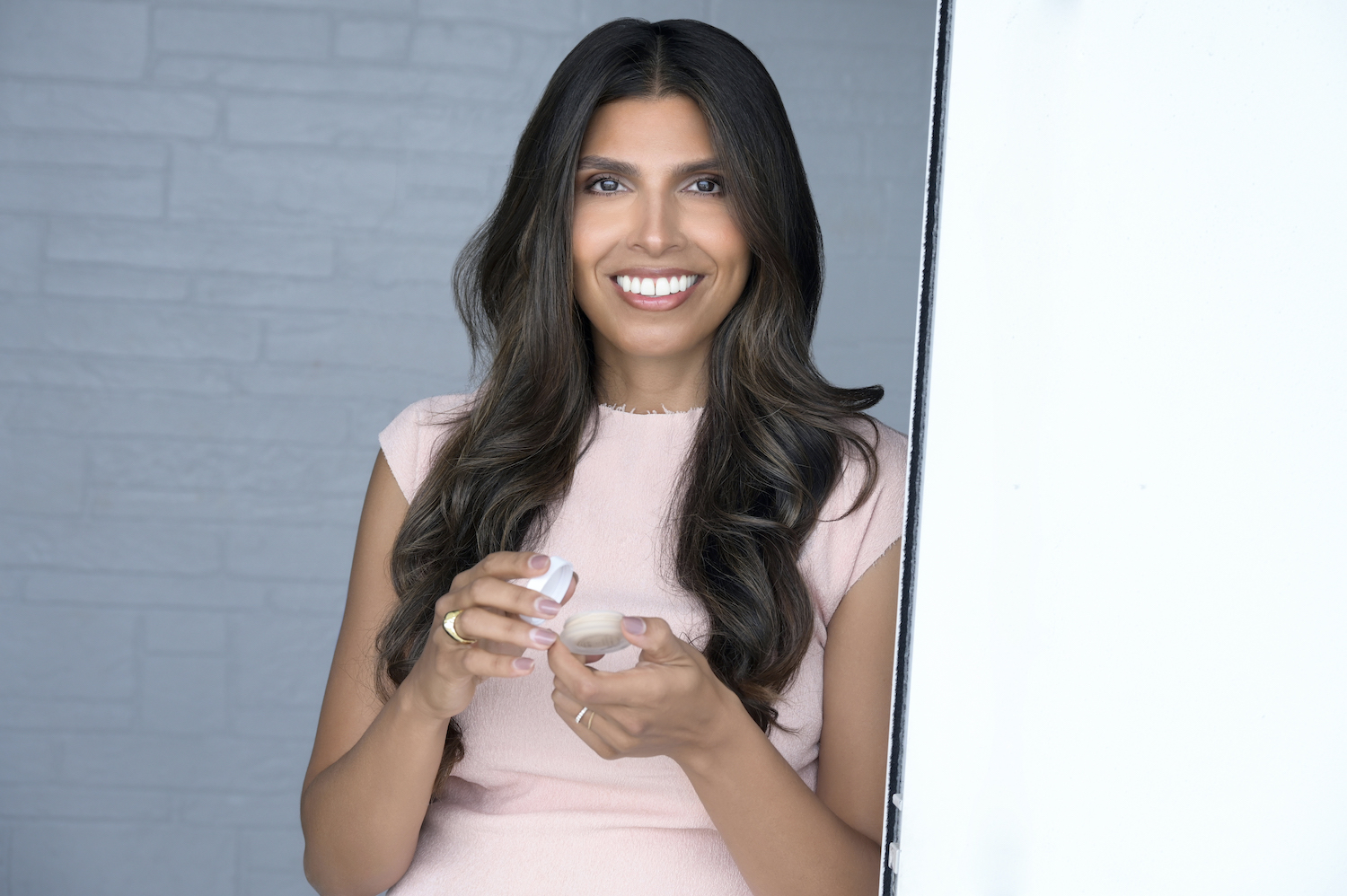 Noorani says having an educational component to a label "adds more dimension and stickiness to the user experience and loyalty that customers have because they know they can trust you." She continues, "You're creating something that they really value and being able to understand what we're buying now is table stakes."
Noorani started ClearForMe in 2017 after leaving her job as a Wall Street trader and dealing with a bad allergy that severely irritated her lips. The discomfort transformed her from a passive consumer into a highly engaged one. She says, "I quickly learned through this experience that I couldn't just pick up a product in a store or quickly look at ingredients online and understand what it is they do."
The United States Food and Drug Administration oversees labeling regulations that affect cosmetics, but Noorani notes labels aren't standardized, and ingredients have a variety of synonyms that can make deciphering INCI lists challenging for consumers. Noorani says, "Our database at the moment has over 60 different ways that brands label water."
"We feel transparency is the one thing that matters the most to customers and can help set brands apart."
As its name indicates, ClearForMe aims to clear up confusion about ingredients by enhancing product descriptions and syncing them throughout a brand's or retailer's touch points. "That information needs to be able to be cross-referenced and standardized so that a consumer can quickly understand when she needs something, does this have it? Does this not have it?" says Noorani. "And then, on the flip side, retailers and places that I'm shopping can make sure that they're giving me truly personalized recommendations based on the ingredients."
ClearForMe has over 350 brand and retail clients, including Neutrogena and Credo Beauty. "We work with brands that have one SKU to retailers that have 50,000," says Noorani. "We aren't here to say an ingredient is good or bad, we're just explaining what these ingredients are, what its sources are and what its registered functions are in layman's terms," she says. "Transparency is something we can provide across the board to the cleanest of clean brands, the most sustainable brands like Doers or more mass-market brands."
The company calls its approach "clear beauty" and believes the concept is important to help consumers feel empowered. Noorani says, "We want to be the conduit for all beauty brands and retailers to be able to provide an experience to their customers, whether it's on their DTC website, in apps or on QR codes. We want to provide omnichannel transparency on a mass scale."