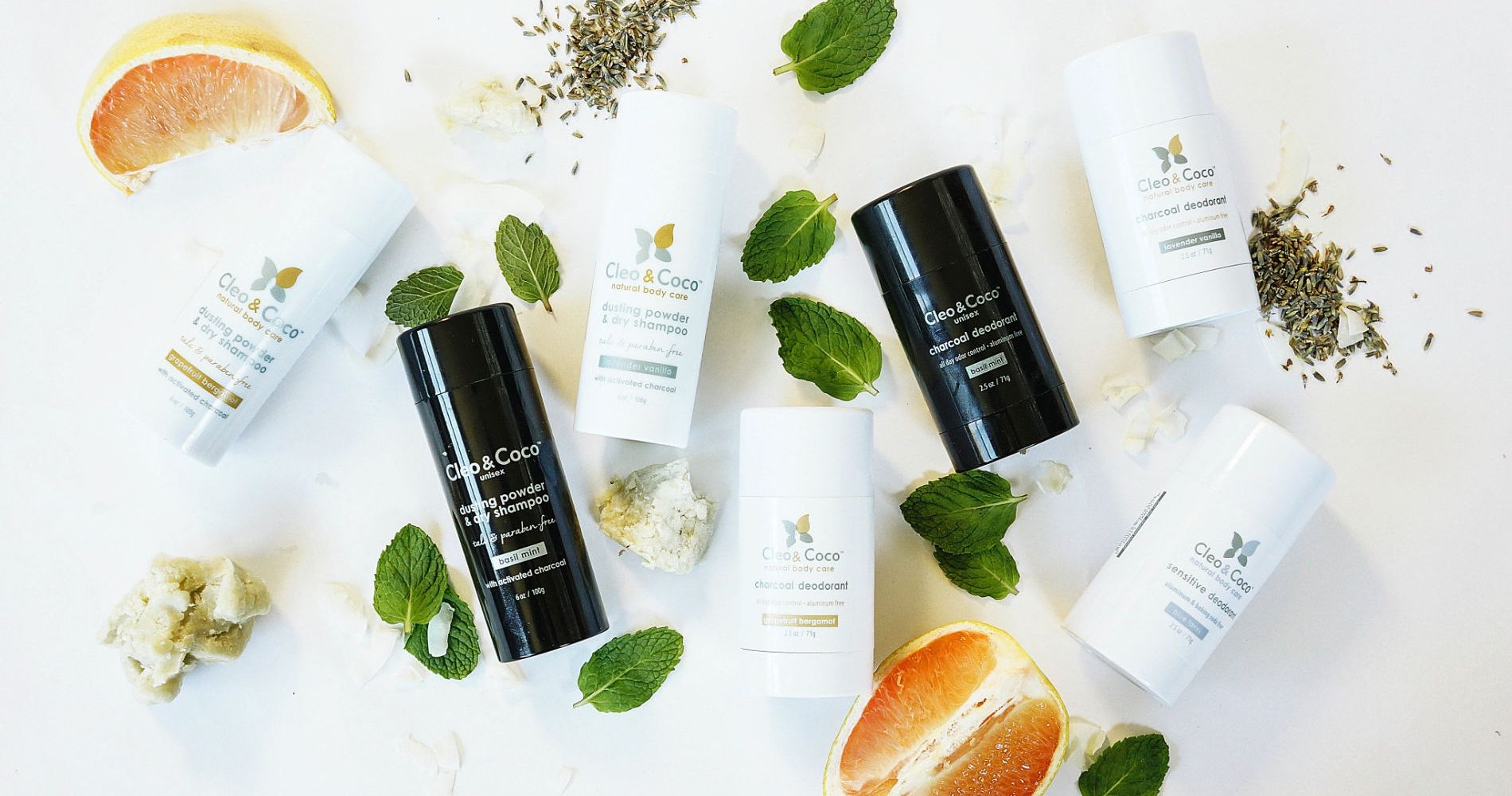 Cleo&Coco Becomes What It Always Was Meant To Be With New Packaging
At the beginning of their brands, some founders aim for packaging that's right and others for packaging that's right for right now.
Suzannah Raff of Cleo&Coco was in the latter group. She released the brand's natural deodorants in eco-conscious kraft packaging a year ago, but has since switched to sleek recyclable BPA-free plastic cylinders to hold its activated charcoal- and bentonite clay-driven formulas.
"The truth is my vision was always this. I just didn't have the money to do it originally," says Raff, a marketing executive turned beauty entrepreneur. "I was risk adverse with my investment because I'm bootlegging the whole thing. I really wanted to test the market. There was so much I needed to learn."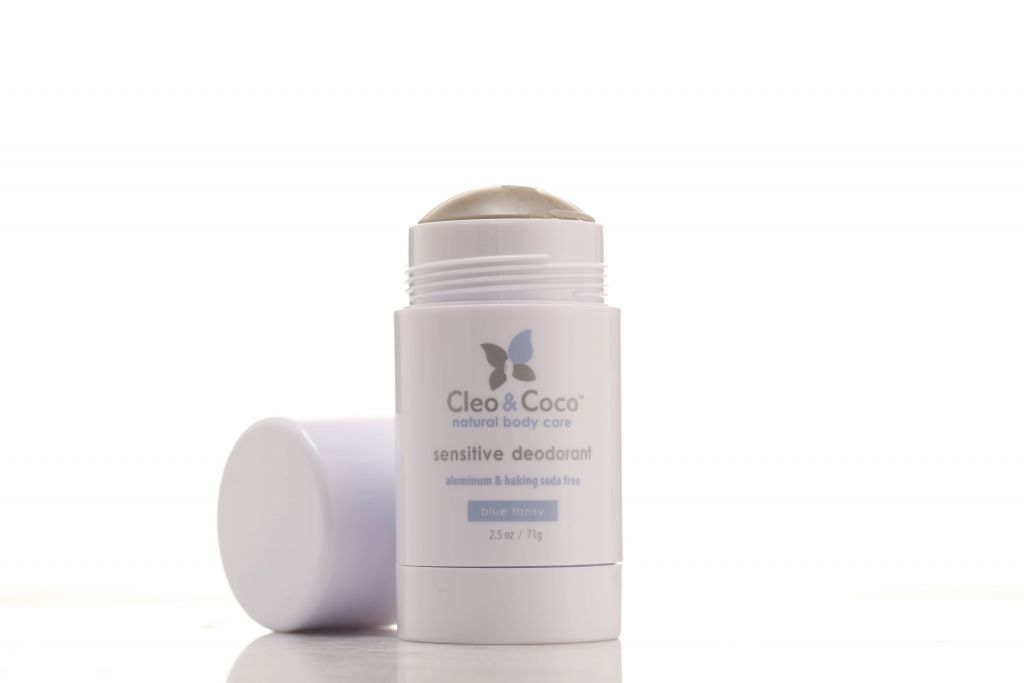 Raff learned kraft paper packaging doesn't cut it for Cleo&Coco's odor-busting solutions. "I wanted to use eco-friendly containers instead of plastic. We tried for a good six months, we really tried. They didn't make sense," she says. "They didn't hold the deodorant well, and they were very expensive and difficult. I had to throw out half of them. They wouldn't even close."
Raff didn't take the plastic plunge precisely at the moment she concluded she had to move on from the subpar kraft encasements. She waited to shell out for plastic options until she could buy a big enough quantity to bring costs down. Ultimately, Raff purchased roughly 5,000 plastic tubes per stockkeeping unit – Cleo&Coco has seven SKUs – to spend 50% of the price she was spending on their packaging predecessors.
As a result of the packaging shift, the price for Cleo&Coco's deodorant is being reduced to $17.99 for a 2.5-oz. size. At one point, it was as high as $22, but that price was for a 4-oz. size in temporary packaging used in the transition from kraft to plastic containers.
"The price point has to make sense. That's been my biggest challenge, and $17.99 is a very reasonable price considering the ingredients in the deodorant and the cost to make it," says Raff. "I studied what would make sense for us to have a decent wholesale margin, and I looked at the competitive products in my category. I had to have a price point that was competitive with the pricing of those products, and I could only reach that price point once I was able to buy at a larger scale."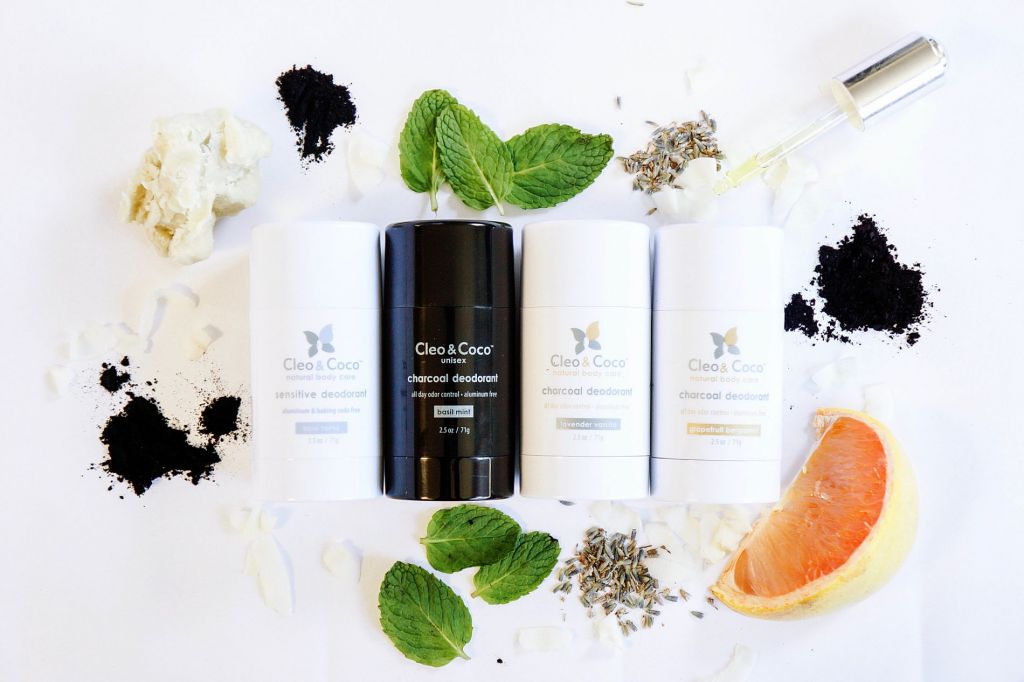 Cleo&Coco's aesthetics haven't been completely upended with the packaging makeover. The brand still incorporates a logo that's a butterfly with a human body at its center, but the change to white and black cylinders with screw tops suits Raff's minimalist sensibilities. Cleo&Coco's deodorants come in three scents: grapefruit bergamot, basil mint and bestselling lavender vanilla. There's also a blue tansy sensitive variety. Unisex products – the basil mint deodorant, for example – are in black surroundings.
"My original vision was very clean," she says. "I'm into neutral colors. That's my taste and style, but it didn't work with the kraft containers, so we created branding that would go with the kraft containers."
Cleo&Coco held back on distribution as it got its design in order. The brand is currently found in six retail doors. "There is a big retail chain I've been in talks with since August. They made a purchase order I wasn't able to fill because I had to work on getting my supply chain in place to produce a large enough volume," details Raff. "I can do that now."
Raff reports the desire for natural deodorants has only become stronger throughout the process of Cleo&Coco's packaging maturation. "Deodorant is a very big seller, but packaging is really important in this industry. My demand has easily doubled since I introduced my new containers," she says, reporting she detected the surge in demand even before the containers were ready to be shipped to customers. "The ingredients are the same, but the deodorant is more of a luxurious experience."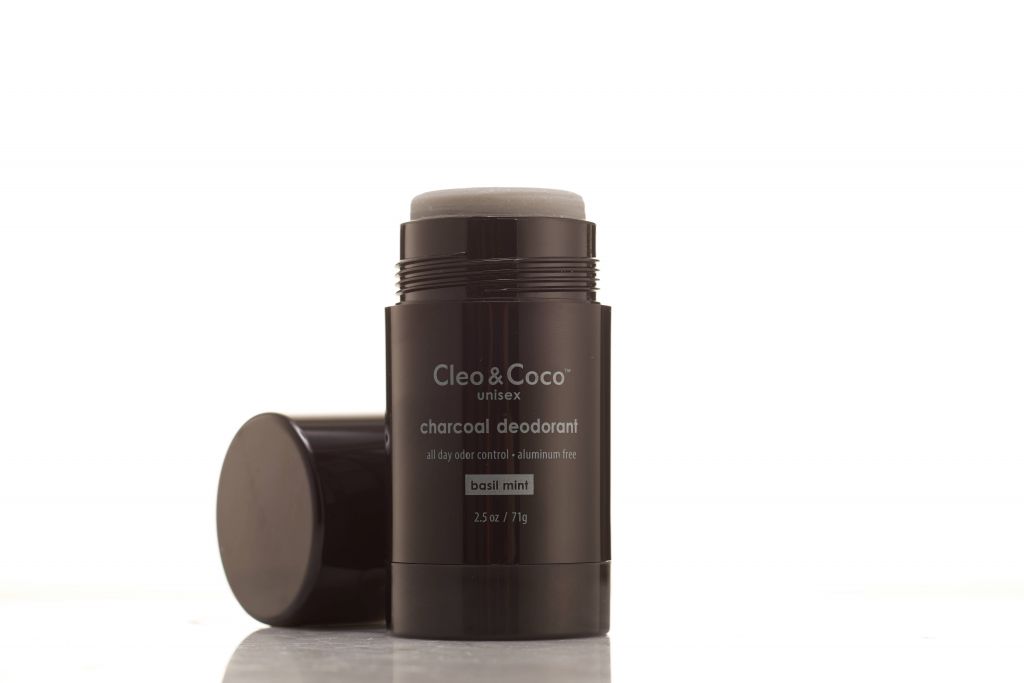 Although the natural deodorant segment has seen the rise of leading players – Schmidt's Naturals and Native were recently acquired by Unilever and Procter & Gamble, respectively, giving them resources to spread – Raff believes there's plenty of room for a plethora of brands. "Natural deodorants should be as ubiquitous as drugstore deodorants," she says. "One of my goals is to get into more retail chains. Everybody should be using a natural deodorant, and I want to get mine in the hands of as many people as possible."