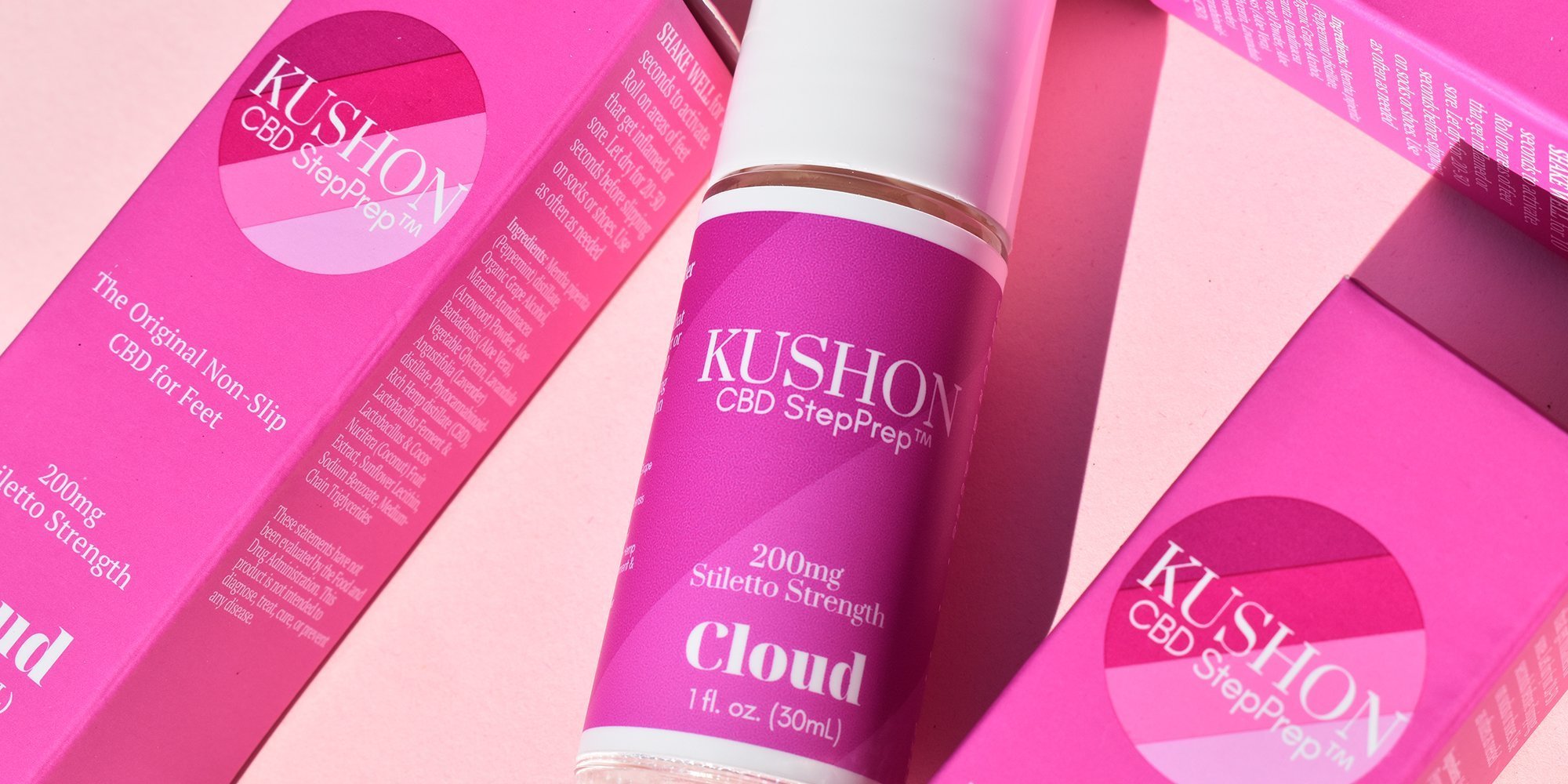 Cloud Expands To Urban Outfitters, Modifies Marketing Amid The Pandemic
Amid the pandemic, Cloud is progressing, not transforming.
"I don't feel the need to heavily pivot," says founder Faye Postma. Her budding brand's focus on pain relief and foot care for women with busy lives remains unchanged and was important in facilitating its step into Urban Outfitters, where a mini version of hero product Kushon has exclusively launched online. The 9-ml. mini's $24 price tag—the 1-oz. full-size version is $49—allayed the retailer's concern that shoppers might be hesitant to shell out a steeper amount to try the product.
The small variety of the quick-dry roll-on foot pain solution has 60 milligrams of CBD and the larger variety carried by Free People has 200 milligrams of the cannabinoid. The 200-mg. version has been a bestseller at a W Hotel Hollywood pop-up shop. At Urban Outfitters, Postma imagines Cloud will attract a younger demographic. Today, its audience is mostly made up of women over 30 years old. Eventually, Postma hopes the Urban Outfitters Inc.-owned chains will pick up Cloud's other products such as its Scout Thin Mint Foot + Body Scrub.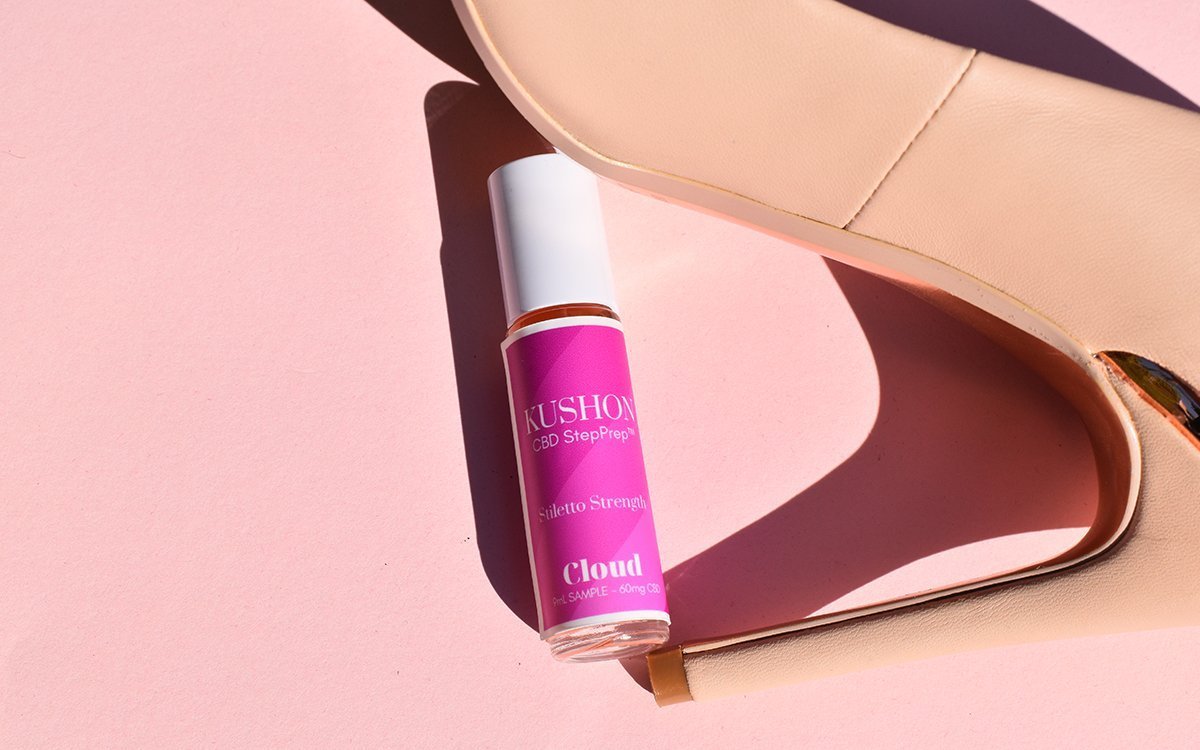 Postma started Cloud as Cloud CBD last year to provide a remedy for the stubborn problem of uncomfortable high heels. Of course, women might not be wearing high heels as much as they did before at the moment, but they might be still on their feet cooking sourdough and leading their kids through at-home physical education sessions. Recognizing the realities of the crisis, Cloud has extended beyond foot care for customers to turn to it for an array of purposes. Its assortment includes a facial serum, and clay, seaweed and pearl powder mask. During the pandemic, the brand is promoting its products that are particularly suited to at-home uses and producing them in limited runs for its direct-to-consumer channel.
Although the core of Cloud hasn't been altered, it's been tweaked slightly since its debut. The price of its full-size Kushon has been deceased by $10. Postma, Partner and CEO of digital marketing agency Uptown Creative as well as Cloud, decided to drop CBD from the brand's name—it began as Cloud CBD—to broaden from messaging concentrating on the compound. With the name revision, the brand's website transitioned to feetinthecloud.com from cloud-cbd.com. Its Instagram handle retained the CBD abbreviation until very recently, which Postma says inhibits advertising. The brand just acquired the handle @FindyourCloud. Facebook relaxed its ban on CBD ads in 2019, but doesn't permit ads specifically spotlighting ingestible and topical CBD products.
Discussing originally putting CBD in her brand's name, Postma admits, "If I could have gone back, I would probably not have done that." The updated name provides room for Cloud to explore non-CBD products, and Postma is open to branching the brand's assortment in a non-CBD direction. Its next product, though, contains CBD. Wave Rider, a $42 serum for the bikini area using 100 milligrams of CBD oil, is slated for a summer release. Postma says CBD reduces inflammation, and soothes post-shave or post-waxing irritation and redness. She touts the product for working wonders on eczema, too.
"Yes, I want to make money, but not at the expense of just selling a ton of stuff to people."
Called Easy Rider at first, Postma switched the product's name to Wave Rider when she realized Easy Rider could be offensive. "I thought it was cute, kind of like the movie and, then, I looked at where the phrase started from and was like, 'Oh, woman who are easy.' Let's change that up," she says. The name Wave Rider sets the perfect tone because the formula has a bluish green color reminiscent of the ocean. It features tropical tamanu, pink Himalayan sea salt and blue tansy. For future additions to Cloud's product lineup, Postma is noodling on the idea of a dual mask and cleanser for the face, décolleté and arms.
An avid traveler, Postma's goal is to create multifunctional, easily transportable products. She's interested in helping consumers save space in makeup bags and suitcases as well as reducing their environment impacts. Cloud's multifunctional product approach can cause them to buy fewer products overall and stem the tide of beauty product waste. Postma says, "Yes, I want a successful brand. Yes, I want to make money, but not at the expense of just selling a ton of stuff to people. I actually want to solve problems."
After about a year on the market and securing major retail distribution, Postma is confident she's proven Cloud's concept and enthusiastic about taking it further. To build the brand's marketing and product development, she's hoping to raise less than $1 million from angel investors. Postma says, "I am more about growing slowly and organically and finding someone who believes in the brand." Once the pandemic ebbs, travel retail and hotels could be expansion possibilities.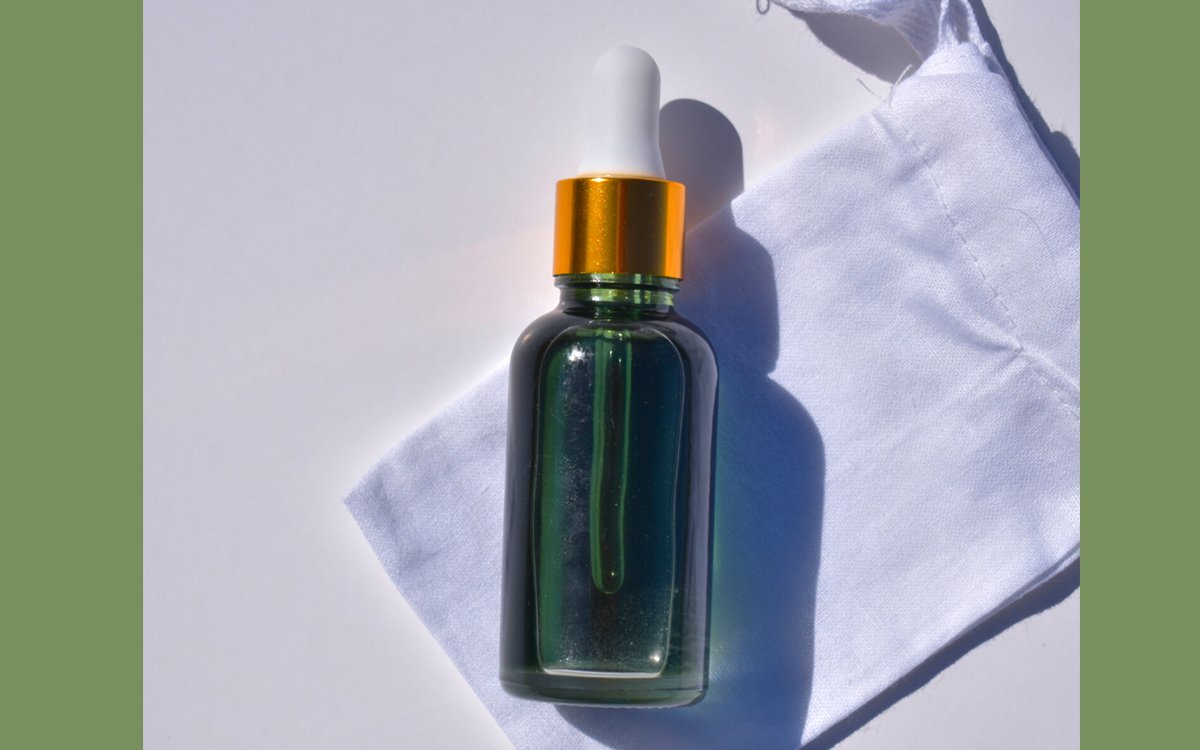 Cloud has already gained a big believer in Margarita Floris, co-founder of Foot Petals, the shoe insert brand. Floris, currently director of business development at Aqueous Wellness CBD, reached out to Postma last summer, and has become an advisor and mentor. Postma says, "She talks me off the ledge and has helped me realize I can get wrapped up in the small things that, at the end of the day, aren't really moving the brand forward."
Postma is out to guide other entrepreneurs similar to how Floris has guided her. She's purchased the domain blundersome.com and plans to upload blog posts to it to share her experiences in order to assist fellow businesswomen. "I want people to realize that a lot of time you see the veneer of success and how well people are doing, but, behind the scenes, it's just a series of constant mistakes and blunders," she says. "I feel like you do a bunch of things wrong and do like one or two things [right]. That's what gets you there."