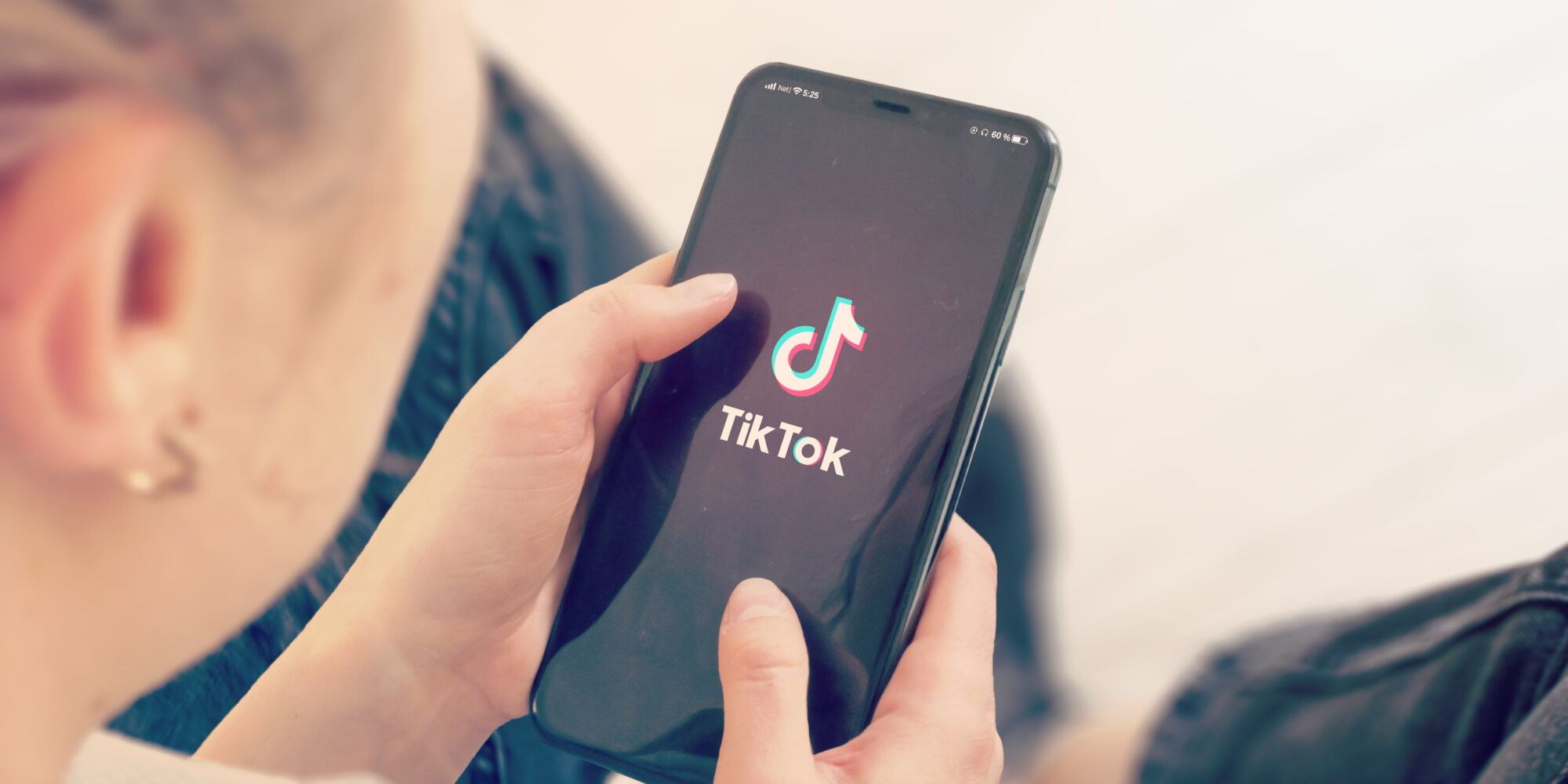 College Students Discuss How Social Media Affects Their Mental Health—And How Beauty Brands Can Do Better On It
I joined Instagram in June 2013, when I was just 12 years old, and have been an avid Instagram user for almost nine years. Although internal Facebook research has shown Instagram makes a substantial portion of girls feel worse about themselves, I felt the most anxious from social media and saw an extreme decline in my mental health after I began to use TikTok.
I downloaded the app in 2019 during my first semester of college, already a scary time in which I was dealing with huge changes in my life. I noticed a downhill spiral of comparison from watching TikTok videos, but TikTok was fun and everyone was on it, so I believed I needed to be glued to it to be on top of the latest trends.
When students got sent home from campus due to COVID-19, I wanted to get out from under the grip TikTok had over me and my mental health. So, I deleted it. I still don't have TikTok and am proud of myself for prioritizing my mental health over the drive to fit in with those around me. Currently, Instagram and YouTube are responsible for most of my social media consumption.
I'm not passive about that consumption. I don't follow Instagrammers and YouTubers who deleteriously impact my self-image. Following content creators and friends that I have a genuine connection with or know personally makes a huge difference in trying to improve my mental health. As a result, I rarely view Instagram and YouTube as negative spaces.
I was curious about how other women in college view social media and its effects on their mental health. I asked five of them to share their experiences and opinions on the role they think beauty brands should play on social media. Below, read what they had to say.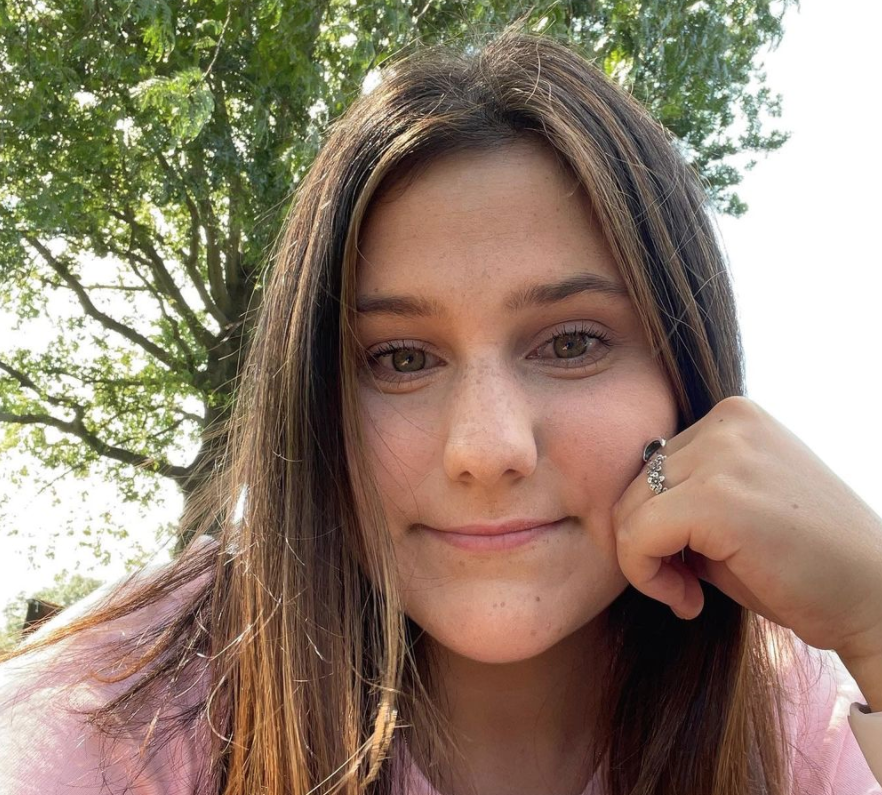 Caitlin Thiel
Age: 21
University: Saint Joseph's University
Career goal: social media and marketing manager
I use social media every day. I would say that I use Instagram and TikTok the most out of all the social media channels I have. I follow a variety of different content creators, and it honestly depends on the platform for the different types of people I follow. On Instagram, I follow a lot of my friends, family, fashion bloggers, influencers, and celebrities. However, on Twitter, I follow a lot of politicians and news outlets. On TikTok, I follow a lot of food accounts, my friends, and a bunch of random content creators.
In all honesty, social media destroyed my mental health and my self-confidence. It created unrealistic beauty standards for people, that are never going to be achievable without some type of surgery. It honestly made me think of myself in a negative way.
As far as what beauty brands can do to present themselves better, I think that representation matters. Beauty brands should be more inclusive! They should include models that have different skin types, different skin colors, different hair, different weight and so on. People want to see someone in ads that looks how they do. I also think that they need to stop putting unrealistic standards into people's heads. Don't alter every flaw on someone and show them for who they truly are!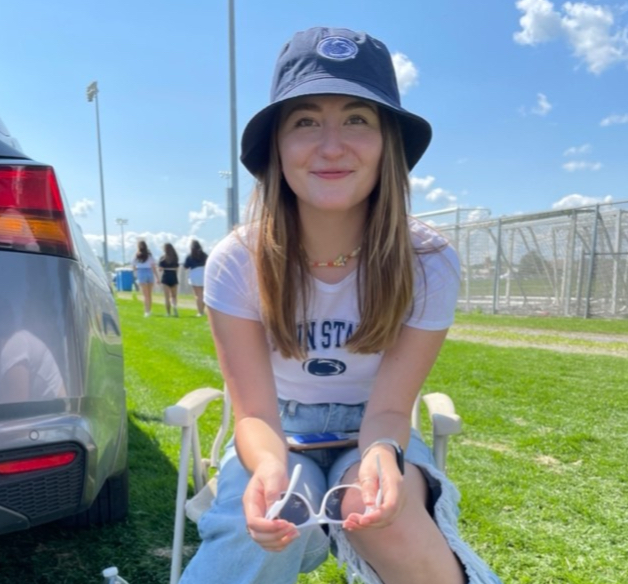 Jillian Wesner
Age: 20
University: The Pennsylvania State University
Career goal: Freelance journalist and photographer
I use social media much less than I did a year ago. I use Snapchat infrequently, Instagram, Facebook (mostly for family), and Twitter. I follow mostly people I know with a sprinkle of influencer content. I try to limit what kind of influencer output I see on my social media.
Social media had a negative impact on me up until recently. I used to get so nervous about making a post and feeling embarrassed that people would pick it apart. I feel like that had a lot to do with who I let follow me.
I also spent an embarrassing amount of time on TikTok, and I found, after I was done using it, I would feel anxious. Most times people don't put warnings on very graphic or sensitive content, and then I was exposed to things that made me upset.
Some of my favorite beauty brands that I follow are Colourpop, Nars and Milk Makeup. While these brands make me feel super good, I believe the beauty pages altogether could use some improvement. I feel like putting disclaimers on their obviously edited photos would help a lot. I remember growing up I would see pictures of models with a full face of makeup, and they would have that airbrush effect. It made me question if there was something wrong with my skin or makeup that it never ended up looking like that on me.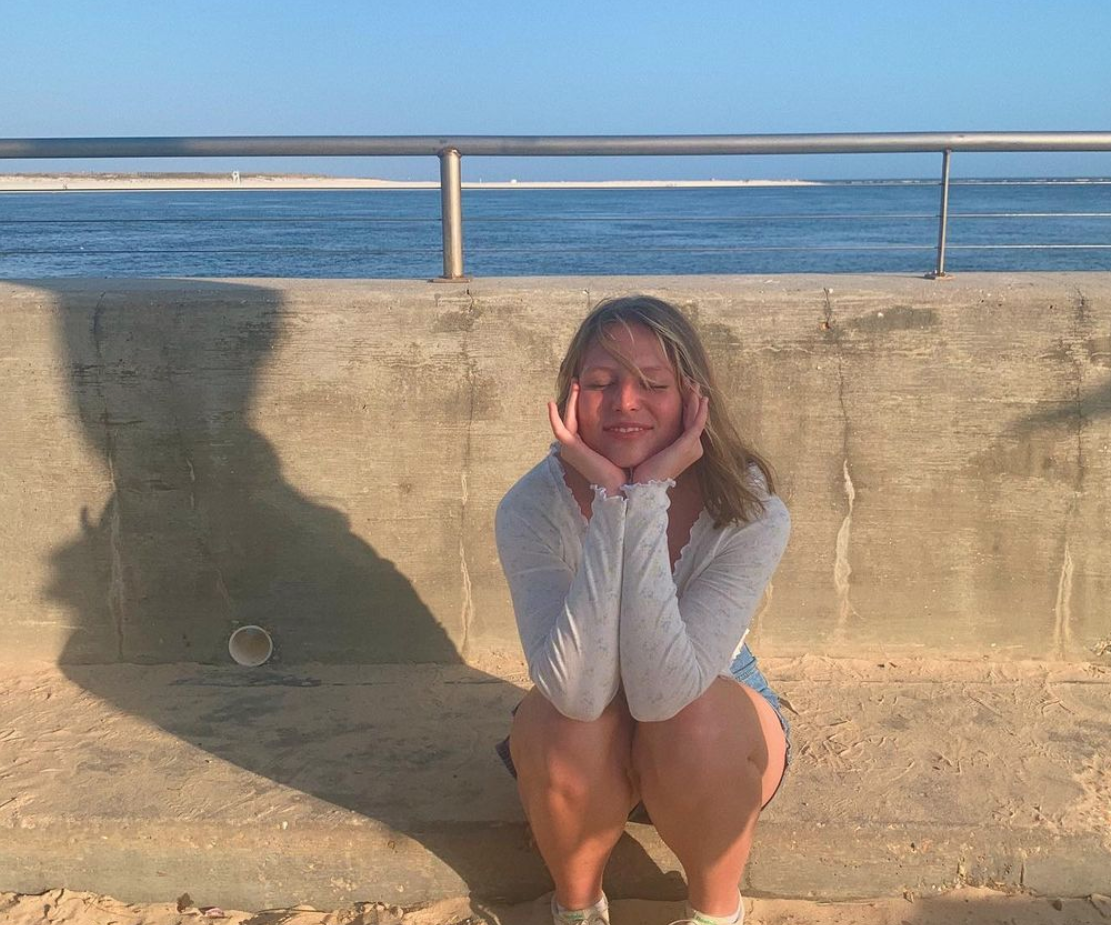 Grace Lichius
Age: 20
University: Slippery Rock University
Career goal: A lawyer or a job in international politics
I use social media often. I am on social media platforms for probably five hours per day. I mainly use Instagram and TikTok, and follow fashion creators, dancers, dieting pages and all young/relevant influencers. Social media has impacted my mental health in many ways, both negatively and positively.
Everyone on social media puts out that they live these perfect, healthy and happy lifestyles, and that pressures me sometimes. Many of the people on social media platforms are beautiful with "perfect" bodies, so it lowers my self-esteem or makes me feel that I must look/be a certain way.
But social media also has a lot of positive aspects. The content is often funny and can be encouraging sometimes with videos of dieting, working out, cooking, fashion, etc. I often get lots of inspiration from social media!
I feel as though beauty brands overall can be more inclusive of all body types. It seems like the standards today are tall, skinny and a perfect body. It is not often that you see a girl with a flaw in Instagram feed posts whether they be personal images or images posted on a brand's page. I think all bodies, genders, skin colors should be represented. It makes the users feel better about themselves when they see someone that looks like them on a brand's Instagram page.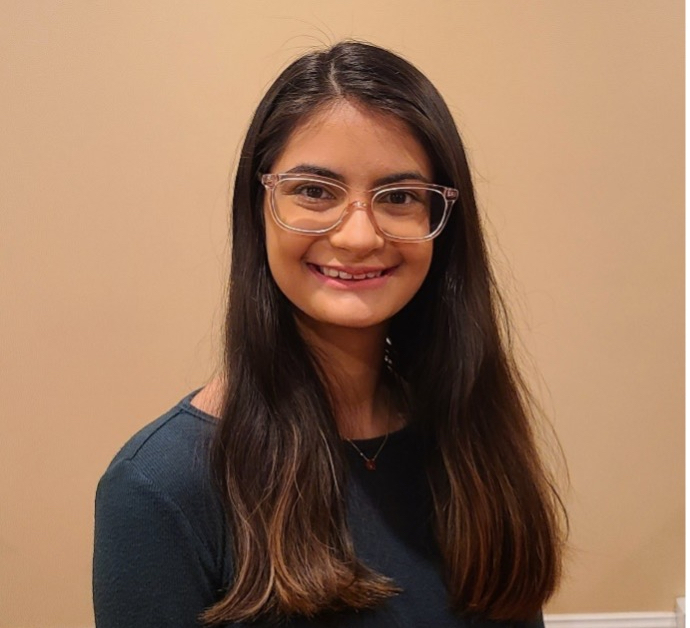 Priya Jurasinski
Age: 21
University: The Pennsylvania State University
Career goal: content designer
The main social media platforms I use are Instagram and Snapchat for about two to four hours per day. I follow primarily fashion brands, art critics, my favorite celebrities and local companies. My social media use affects me negatively. It distracts me from work, and it is hard to compare yourself to others' impressions they create of themselves.
Beauty brands can make a positive impact by editing their photos in a way that does not alter someone's body. For example, a social media post for an eyeliner product should not feel the need to edit a person's body, except for slight alterations around the use of the eyeliner on the eye. Brands should also show the culture of the group of people they produce their products for instead of making diverse people fit a Western profile.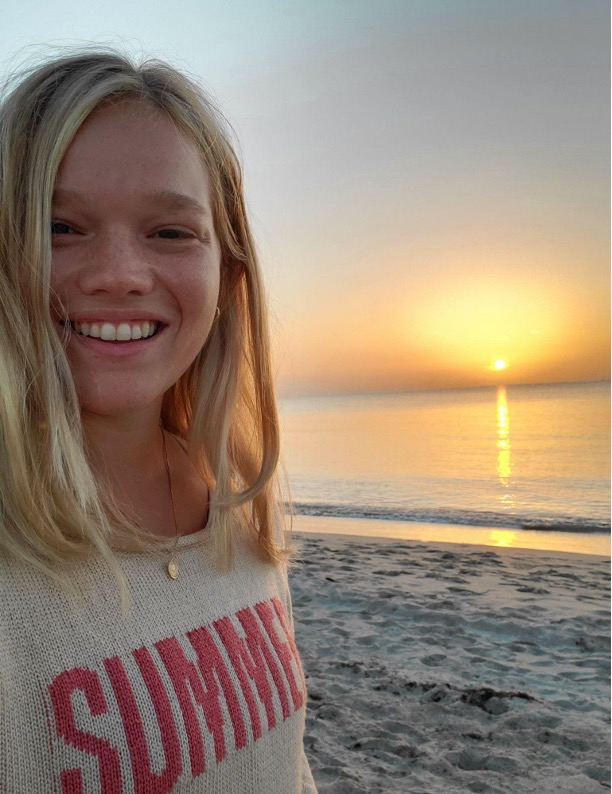 Bridgette Bennett
Age: 20
University: University of Central Florida
Career goal: A job on Broadway or at Disney
I use social media every day, although I have now limited myself to about an hour to scroll. I use Instagram and Snapchat the most and follow a lot of content creators who try to normalize bodies and our individuality. One that sticks out to me the most is Mik Zazon on Instagram.
Social media has impacted my mental health immensely. It really started to impact me my junior year of high school. I legitimately believed a girl I went to school with had a perfect life. She had the "perfect" Instagram, so it meant she had the perfect life as well. And, sadly, there were days where I tried dressing like her, acting like her and even posting pictures like her, just so I could get the same attention she did online and in real life.
But, in reality, I only lost myself, and I went into a downward spiral, almost to the point where I didn't want to be me if I couldn't look like her. It took deleting Instagram and taking time away from my phone to realize social media is 100% fake and just a highlight reel.
Now, after 4 years, I have overcome those demons of comparing myself and realizing that girl isn't even someone I would want be friends with. I now look at Instagram as a way to express my individuality with goofy pictures or one fun thing that I did in a specific month. It is also a way I can keep my real friends updated with my life now that I live in Florida.
One main brand that I follow that is not necessarily a beauty brand is Aerie. I believe that beauty brands should attempt to follow in their footsteps. Aerie includes plus-size models with cellulite, birthmarks, promotes women who are not "perfect," and the list can go on and on! These ladies have stories to tell with their genuine beauty, and I believe if beauty brands follow suit they can become just as popular as Aerie has become.
Sydney Campbell is a The Pennsylvania State College student majoring in marketing with a specialization in insights and analytics. She hopes to become a brand or product marketing manager and work in the consumer packaged goods industry.