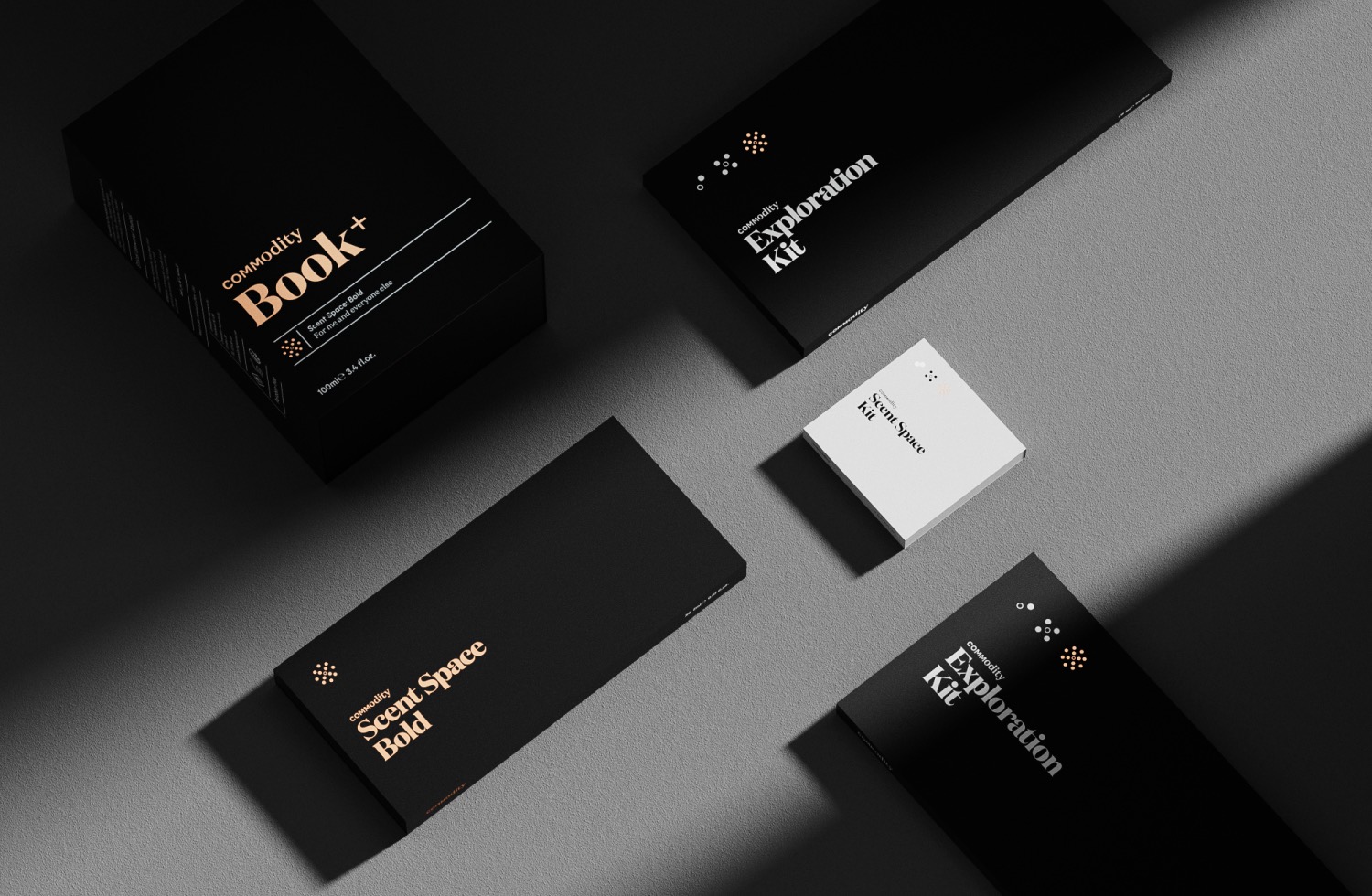 Commodity Changes The Language Of Fragrance To Democratize It, Readies For A Sephora Relaunch
Commodity is on a mission to become a standard-bearer for modern American perfumery.
The brand is working to achieve that mission by changing the language of fragrance to make it more accessible to American consumers and reentering Sephora in the United States, where it's slated to roll out to 150 stores in September. Commodity is also expected to open a standalone store in New York within six months.
Acquired in 2019 by Europerfumes, an Englewood, N.J.-based niche fragrance distributor led by founder and president Vicken Arslanian, after it disappeared from the market due to financial distress, the brand resumed direct-to-consumer operations in late 2020, and now with its reappearance at retail imminent is on track to generate around $10 million in sales in a year. At a moment in which niche fragrance brands are ascending (Phlur, Abbott and The Phluid Project recently launched at Sephora), Commodity aims to democratize the niche fragrance segment as Americans have done with countless consumer goods, entertainment properties and cultural ideas.
"The term 'modern American perfumery' is very important to me because it really expresses the three pillars of what I love and what I want to express with Commodity that I hope people gravitate toward," says Arslanian. "The American part is particularly important because I think there are a lot of brands that want to associate with New York or Brooklyn or San Francisco, but I love the fact that other parts of the world have historic significance in perfumery, and I would love America to play a part in that and not just New York or Brooklyn or San Francisco."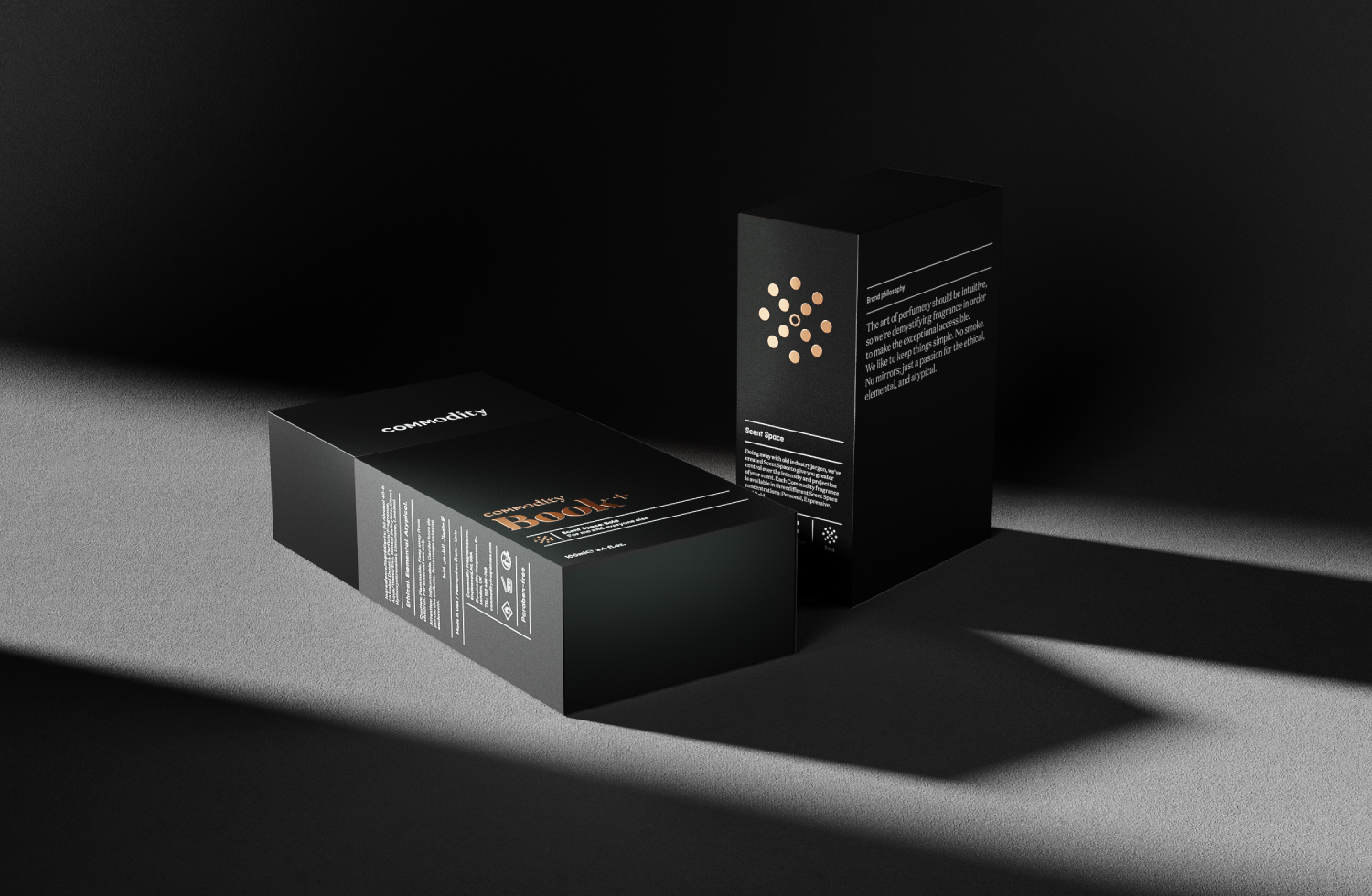 To aid with the elevation of American prominence in perfumery, Commodity teamed up with Ico Design, a London agency the brand tapped prior to Europerfumes' involvement for a lifestyle push that's been dropped, to reimagine fragrance vernacular in order to convey fragrances to a wide audience. The seed for the reimagining was an insight from Arslanian that scent strength occupies a critical role in shaping fragrance purchasing decisions.
"Historically, when consumers say, 'I don't like this or that fragrance,' they are not necessarily referring to the scent, they're referring to how strong it is," he says. "There are many people in America who say they don't like fragrances, but, in my opinion, it's not that they don't like fragrances, it's that they don't like strong perfume like their grandmother's perfume. There's a difference between what they are saying and what they are feeling."
To align words capturing fragrances with preferences about them, Ico Design and Commodity came up with the concept of Scent Space, a system of delineating fragrances that replaces the classifications eau de toilette, eau de parfum and extrait de parfum to focus on scent projection. (Traditionally, eau de toilette has a perfume concentration of 5% to 15%, eau de parfum has a perfume concentration of 10% to 20%, and extrait de parfum has a perfume concentration of around 20%.)
In the Scent Space system, there are three fragrance classifications: Personal describes intimate fragrances noticed only by the wearers and people very close to them. Bold describes evidently noticeable fragrances sported by wearers intent on making their presence known. Expressive is in between personal and bold, and Commodity characterizes it as striking the "perfect balance of longevity and projection."
"The more Commodity can express fragrances in a simple way, it will broaden it to a wider audience who will enjoy what it has to offer."
Arslanian emphasizes Scent Space is "not about the concentration, it's about the effect." Vivek Bhatia, creative director and partner at Ico Design, says, "In the English language, there isn't a huge amount of words to express certain smells. For example, how does petrol smell? It's a quite difficult thing to describe in English, but it's actually easier in other languages. So, I think the more Commodity can express fragrances in a simple way, it will broaden it to a wider audience who will enjoy what it has to offer."
Ico Design developed icons and graphics to illustrate the Scent Space classifications. Fragrances in the "personal" family are depicted with a minus sign, and fragrances in the "bold" family are depicted with a plus sign. The classifications are captured as well with dots that show visually whether a fragrance disperses extensively or not.
Since the Scent Space system debuted in October last year, Arslanian reports the reaction to it has been extremely positive. "People were saying, 'Wow, what a simple concept that is long overdue,'" he says. "We were fascinated by how people thought they liked one thing, but ended up liking another. They thought they were personal fragrance people, but they were actually bold fragrance people. Scent Space went a long way in helping people find what they like."
In the future, Commodity may continue reimagining the language of fragrance. "Another thing we were looking at is the terminology for top, middle and base notes," says Arslanian. "We take it for granted in the fragrance industry, but, if you don't explain what a top, middle and base note is, nobody understands it. We tried to change that terminology, too, but we are taking it one step at a time." He adds, "Not to say there's anything wrong with a French word, but many people utilize terminology in perfumery just because it's been done that way for a long time, and we would like to rethink that in any way we can."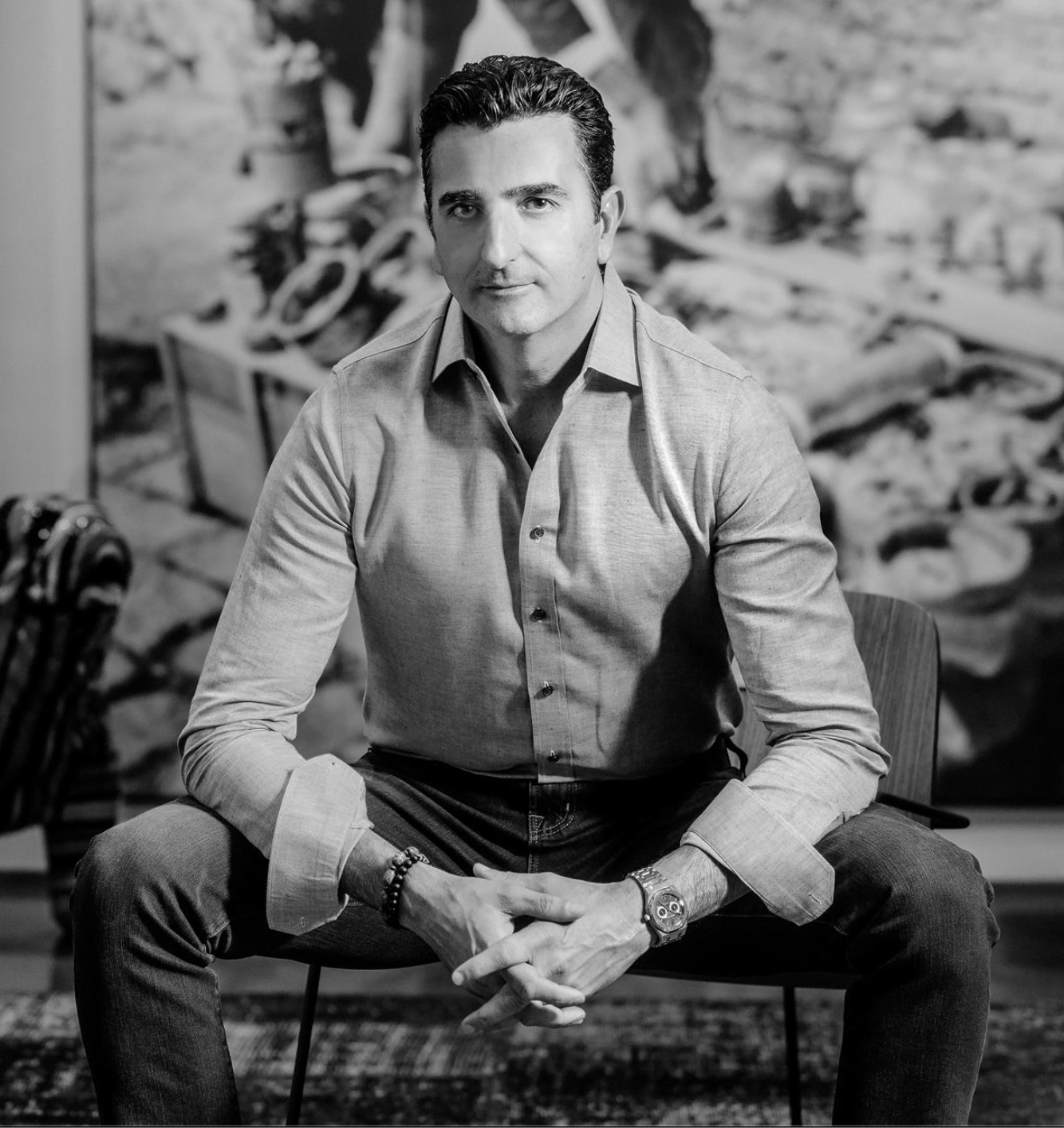 Commodity's six fragrances using the Scent Space system—Gold, Milk, Book, Paper, Moss and Velvet—will be heading to Sephora with two strength classifications each. In select stores, the full complement of Milk (its personal, expressive and bold versions) will be carried. Commodity's current bestsellers are the warm gourmand Gold in its expressive version and the creamy, calming Milk in its expressive version.
Milk joined Commodity's product lineup under the ownership of Europerfumes. Gold is an original fragrance. Commodity has 11 fragrances it places in an Archive collection that haven't been classified under the Scent Space system. Scent Space fragrances are priced at $105 to $145 for a 100-ml. size, and Archive fragrances are priced at $125 for a 100-ml. size. On July 11, Commodity is shifting prices of the Scent Space fragrances to $135 for a 100-ml. size. Online, the brand's distribution stretches beyond the U.S. to Europe, the United Kingdom and Australia. The Middle East is on the docket for later this year.
Initially founded in 2013 by Yo Santosa and Owen Gee, the brains behind branding and design agency Ferroconcrete, Commodity is boosting its profile again (it was previously stocked by Space NK and Nordstrom along with Sephora) as beauty industry insiders are eyeing the market for the next Byredo, a brand that went from being a small business to worthy of a big exit in 16 years. Last month, Puig revealed it acquired Byredo for about $1 billion.
Not surprisingly, Arslanian is bullish on the niche perfume category. "I think there's still a long runway for the niche category to penetrate into the mainstream," he says. "If I presented 20 niche brands to 10 of my friends not in the fragrance industry, I can almost guarantee they haven't heard of any of them. While the niche category is booming, and it's seen great expansion, it's still just scratching the surface of where it can go."