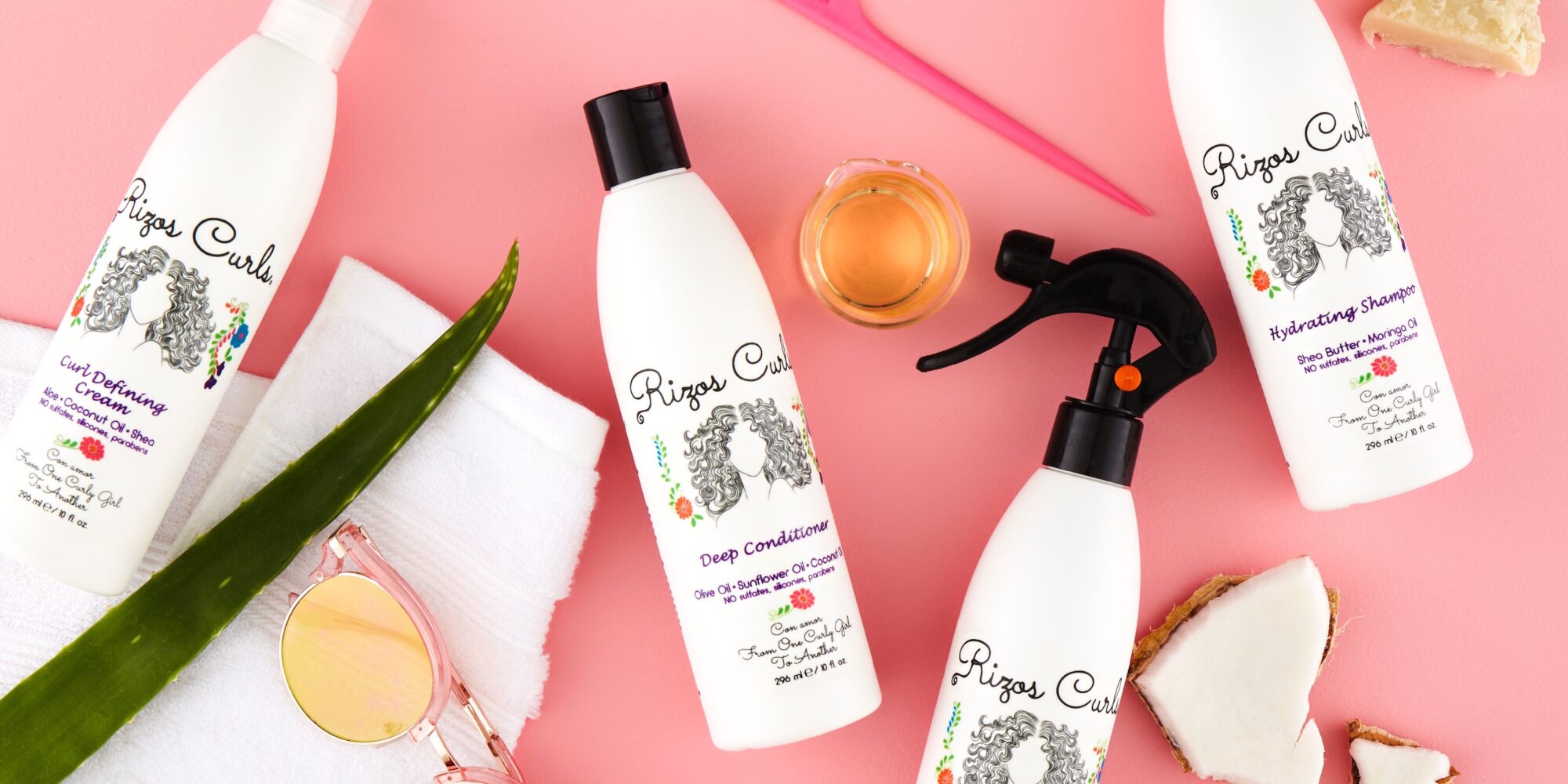 Community Comes First For Beacon Awards Winner Rizos Curls Founder Julissa Prado
Community is one of the biggest consumer packaged goods brand buzzwords of 2020.
Entrepreneurs want to build communities. Investors want to fund brands that have them. Consumers want to join them.
Why are so many industry experts crazy for community building? One look at the meteoric rise of 3-year-old cult-favorite Rizos Curls and the profound value of an engaged customer community becomes crystal clear. The self-funded
Latina-owned haircare brand, which has roughly 382,000 Instagram followers between its account and the account of founder Julissa Prado,
has been profitable
since day one and registered 400% year-over-year growth. It's on track to exceed $5 million in sales this year after entering 145 Target doors in January and expanding to 460 by July. Prado, who's a champion of other businesswomen of color, provided Beauty Independent with five tips for building a company customers go crazy for. 
1. give a little to get a lot
Prado promotes Rizos Curls' Target partnership by including postcards announcing the partnership in all direct-to-consumer orders made off Rizos Curls' website, ostensibly driving customers from a more profitable to a less profitable sales channel. "We're hoping to continue growing within that retailer, so we're trying to be the best possible partner for them," she says. "We've been working hard to get really creative and do as much as we can to promote Target, and let people know we're there." 
2. You Don't Need A Fancy Agency To Go Viral 
On top of its Instagram followers, Rizos Curls has almost 16,000 TikTok followers. Prado never shies away from creating fun content. She's developed social media posts recreating popular scenes from "Sex and the City" and "Legally Blonde." Humor resonates with and engages "Rizos Reinas", Prado's name for Rizos Curls' customers. She says, "Our approach to marketing is, if we can't stop laughing about it, we're like, 'Oh, this is gold. We need to go with this.'" 
To encourage voting, Rizos Curls recently posted a TikTok video asking its audience members "Which type of voter are you?" Prado explains, "We made it about the different hairstyles to go vote in." For example, the "I mean business" voter was characterized by a low ponytail, and the "Last minute, but I'm here" voter had a messy bun. Prado says, "We had a lot of fun creating that content and engaging the customer with real current events, but incorporating a curly twist to it."
Rizos Curls' TikTok following skews younger than its Instagram following, and Prado feels more freedom to push the needle with TikTok content. "On TikTok, the trends change so fast. It's more in the moment and more instant," she says. "There's this viral essence that's very unique to TikTok where you can post the most random video, but, with the right song at the right time, it gets so many shares and watches overnight. On Instagram, it's a bit more calculated."
3. Turn Your Digital Fans Into Brand Advocates 
It was relentless advocacy from Rizos Reinas that put Rizos Curls on Target's radar. "Our customers would ask us all the time, 'Why can't I shop you at this store or that store?' And I'm like, 'I would love that, let them know,'" says Prado. "Hundreds of them used a hashtag, #RizosCurlsInStores, and they went on Target and Ulta and all these stores' [social profiles], leaving comments and DMs, tagging them on their Stories, tagging us, and they were like, 'Please, Rizos Curls deserves to be in your stores.' That was literally how Target happened." Prado now has her sights set on Ulta Beauty as Rizos Curls next retail partner. Rizos Reinas are undoubtedly ready to lend a hand with social media persuasion.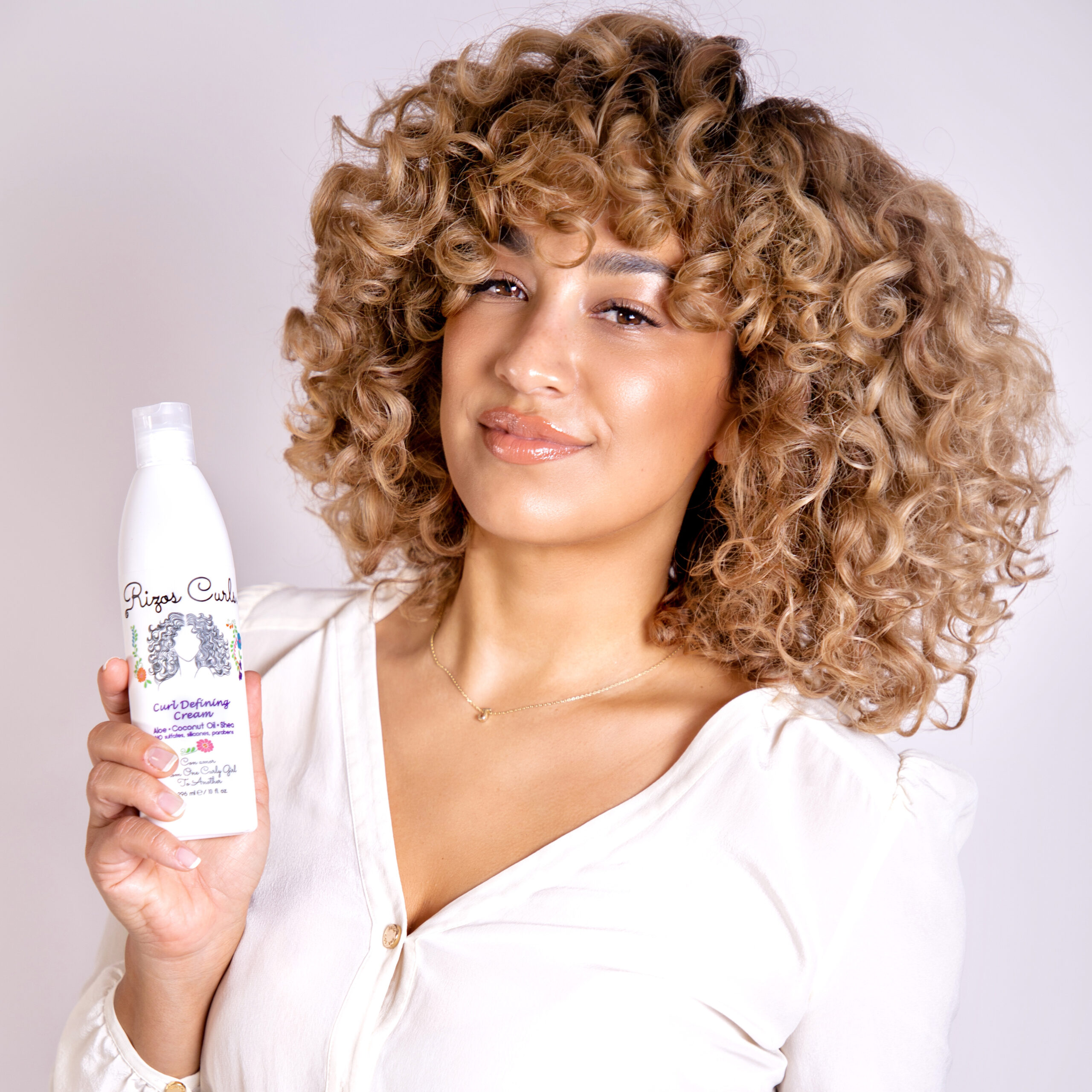 4. Customers Aren't Just numbers
Prado credits much of Rizos Curls' success to keeping her customers front and center in all she does. "When interacting with corporations, often we feel like a number," she says. "The power in being a customer is big. If you just take a second, listen to them and, instead of thinking of them as a number, you think of them as a partner and as these amazing consultants that have the answers, you will save yourself so much time and so much money." If she's stuck in the midst of the product development and packaging design processes, she regularly turns to the Rizos Curls community for inspiration. "We let them tell us. We're doing it for them anyway," says Prado. "They are real humans with real issues and understanding what motivates them and what they ultimately want will help your business."
5. Know when to say no
Understanding that it's critical to pass on prospects that aren't a fit for Rizos Curls has been one of the most valuable lessons Prado has learned as an entrepreneur. "There's been opportunities with certain retailers that I would make great money from, but our values didn't align, and I had to walk away from money on the table," she says. "The value of values is underestimated in business." The founder thinks strategically about the impact of business decisions on the Rizos Curls community. "Staying true to your values really shows your audience and your customer that you choose them," says Prado. "Not every opportunity is the right opportunity."
In addition to retailers, Prado has said no to investors in favor of Rizos Curls remaining bootstrapped for the time being. The first time she was approached by an investor was when Rizos Curls was barely 1 month old. "I said, 'I'm not even crawling yet. Talk to me in a couple of years.' I never say never. I'm very much about living in the moment and being very present," says Prado. "Right now, I don't need an investor because we've been doing a really good job at budgeting and staying profitable, reducing our costs as much as possible and reinvesting every dollar we get into the business. We've been able to be our own investor. In the future, if I were to consider an investor, our values would have to align. They would have to understand that it's not just Rizos Curls, it's also community and a culture, and all three parts are equally important."