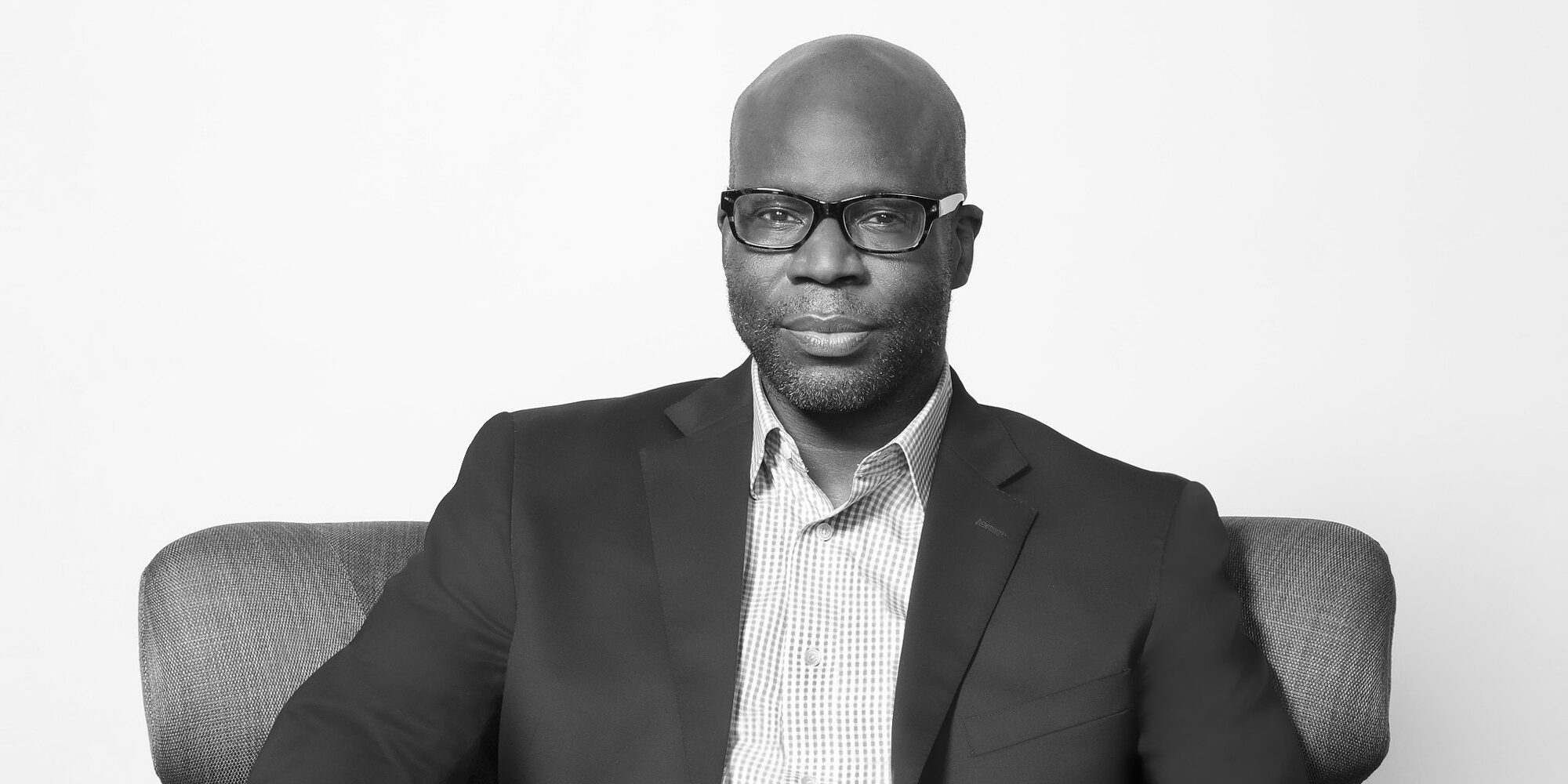 "The Future Is Black And Brown": How Corey Huggins Is Paving The Path To A Truly Inclusive Beauty Industry
From a young age, Corey Huggins adored the beauty industry, but it didn't adore him back. "I've been reading Vogue since I was about 10 years old," he says. "I would literally read the masthead and look for names and faces that looked like mine." Without many Black names behind the scenes at leading consumer magazines or in beauty boardrooms, Huggins didn't find the industry a welcoming place at first. Its insularity and discrimination made it difficult for him to break in until he achieved his MBA from New York University in 1998 and two years later landed at Clairol, then owned by Bristol Myers Squibb, before climbing the ranks at L'Oréal to eventually steer haircare brand Mizani.
Now effecting change from outside the confines of corporate beauty, Huggins launched Ready to Beauty last year, which is dedicated to breaking down the distribution and capital barriers that have inhibited the success of beauty businesses owned by people of color. Earlier this year, he assembled The Ready Set, a group of former L'Oréal executives and experienced beauty consultants championing the multicultural market. It's embarked on a study of Latinx and Black founders and executives, and has events in the works. Beauty Independent talked to Huggins about what got him to this point, the initiative he's executing to help entrepreneurs finance purchase orders, brands he thinks are primed for big growth and emerging opportunities in the multicultural market.
Tell us more about the course of your career.
I cut my teeth at L'Oréal working on various brand assignments and had successive leadership positions. Prior to that, I had a classic CPG background. I got my MBA in strategic planning and marketing from NYU. I always knew I wanted to be in beauty, and I realized I had to understand the mechanics of marketing. I went to Clairol and, then, came in on Maybelline at L'Oréal before going to Kiehl's and Matrix. From Matrix, I was tapped to be part of the acquisition team. I remember specifically being at a meeting with [former L'Oréal chairman and CEO] Lindsay Owens-Jones, where he said, "Something is happening, it's called the afro market. I want a report on that market. We are looking to move into it globally." We looked for the leading brands in it, and we decided to buy the No. 1, No. 2 and No. 3 brands—Soft Sheen, Carson and Mizani—and roll it into one footprint. I became the director of the premium haircare brand Mizani.
When you're a L'Oréal marketer, you get calls every night from recruiters offering you bright shiny new jobs at equally bright shiny companies. I left and had a series of other positions. I went to Glossybox and launched it in the U.S., but I really missed working in the multicultural arena. They were my people, my passion and my inherent knowledge. I started my own company called love, Aunt Bonnie about six years ago. The company serves as a bridge connecting brands to the multicultural market. I launched Tones of Beauty, a special multicultural space at Cosmoprof, to help brands with amplification and distribution. At the end of my five-year run with that, I decided I wanted to be hands-on and develop brands. One night, I sat all of my L'Oréal friends down at a table, and that's when Ready to Beauty was born. It's the beauty industry's first global think tank. We serve multicultural entrepreneurs to help pave the road for them to start and scale a business.
Before I got my MBA, I had a dickens of a time breaking into the beauty industry. It was very insular back then—and still is to a large degree. I think I came back five times during the job interview process for Calvin Klein Cosmetics. I got a call from HR saying everyone wants you, but the GM decided to give it to someone he knows from a family connection. I was crushed. That day, I turned on the television and saw Lana Ogilvie and Veronica Webb, Black models who were working in the business, and I told myself, "They aren't Naomi Campbell, but they are working in the business. I may not be Leonard Lauder, but, surely,  I will work in the beauty business, too." I promised myself that, when I got in and crossed the River Jordan, I was going to make sure I helped the next deserving person cross, too.
I thought it was going to be from the position of an executive. While I did that—I ran one of the biggest multicultural brands in the world while I was at L'Oréal—now I'm taking that expertise to help the next wave of entrepreneurs and brands. I believe these brands have success in their DNA. For every $100 of white wealth passed on from one generation to the next, there's $5.04 for multicultural people. I don't want that to be the case. I want to leave a legacy for my nephew.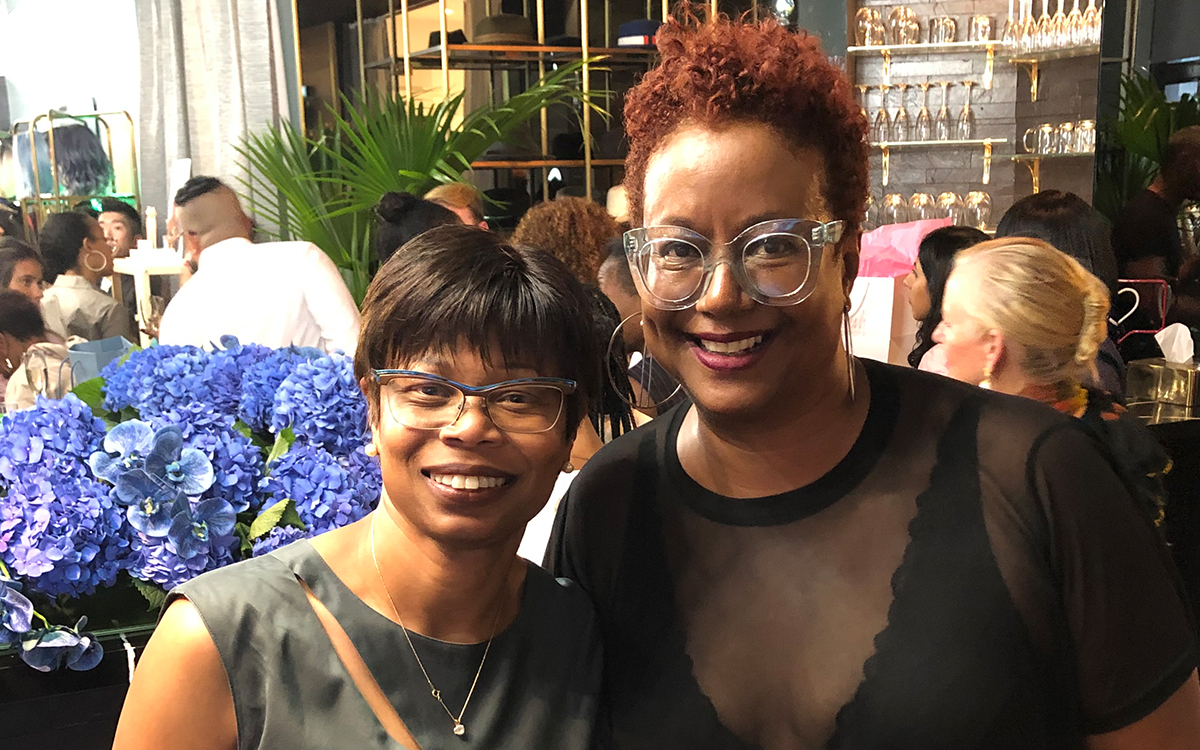 What have you been working on lately?
In March last year, we had our first event. We got together a group of 30 tastemakers, influencers and thought leaders within beauty and fashion. We invited them to a private luncheon at J.P. Morgan's bank vault on Wall Street. We called it Beauty Meets Wall Street. It was the 30th anniversary of the first deal billion-dollar done on Wall Street by a Black man, Reginald Lewis. He wrote a book called, "Why Should White Guys Have All The Fun?" We were asking, "Why should general market brands have all the fun?" Then, in April, we went to Dubai, where we showcased 12 brands internationally as part of Beautyworld. From there, we came back to the U.S. and started to formalize the company.
I brokered a deal with Saks Fifth Avenue and Joel Warren from The Salon Project. We had the first-ever multicultural beauty pop-up event at Saks Fifth Avenue. The space held 150 people, and we had over 400 show up. I brought in 12 new emerging brands, and introduced them to Saks, press and distributors. We had an Indian brand called Joban Beauty. They have a patented formula that is a cover-up and deodorant for underarms. When a dark-skinned woman shaves her underarms, she might have ingrown hairs or dark spots. It's a game changer. We got them distribution and an investment deal that night. So much is done for mid-size brands, but what if you are an emerging brand literally just selling on your site? There is a whole circuit of cash-and-carry shows these people are accessing, and they are making good money off of them, but I want to bridge the gap.
We have launched a fund called Ready to Invest. It's a capital growth fund supporting multicultural brands with $27 million pledged to it. When I say multicultural, I really do mean multicultural. It's for Black Americans, people of African descent, Southeast Asians, Middle Easterners and more. It's set up to address two main pain points for someone starting a brand: money and distribution. I have three experts involved in the fund: one for purchase order underwriting, one for microlending and one for investing.  The microlender partner is the largest multicultural microlender in Puerto Rico, Canada and the United States. It's called MBE Capital Partners, and it's headed by Rafael Martinez. He recently partnered with Magic Johnson to make $100 million in loans to minority- and women-owned companies.
When you are new and particularly if you are multicultural, you don't get access to capital. For PO underwriting, we don't look at credit. We look at who is offering a PO. It has to be a reputable company offering the PO. Say Target gives you a PO that says, "Give me 100 units." It costs you $25 to make them, and your spread is $75. We will pay you the $25 to make them and, when the check comes to us, we will take $32. Roughly, you will get $70. So, for putting out no money, you are going to make $70 off of an invoice that you otherwise couldn't make. Now, let's say the cost of goods was $25 and you have $15, you can take that $15 and invest that on promotion and support. For a young emerging niche brand, I think it's great. Where are you going to go, spend no money and get $70?
On distribution, I partner with Amaglam. It's one of the 29 preferred partners in beauty and creates branded pages for brands on Amazon. It's done over $1 billion on Amazon through its portal. The third partner is Jay Lucas's LB Equity. He was at Bain & Co. and struck out on his own. He owns a number of CBD brands, and he's thinking about multicultural as his next arena. I haven't accessed any of that capital yet. We have done deals through MBE Capital.
We also brokered a deal with FIT's cosmetics and fragrance marketing program with Dr. Brooke Carlson. She's ex-L'Oréal and has come on board as an advisor. Last year, we taught a module about multicultural brands crossing over the general market and vice versa. We looked at Motown as a case study. Motown was all about inclusivity and bringing people together. It packaged Black culture in a way that was accessible and palatable to wider America. There are strategies that can be applied to today's America. Shea Moisture has had stumbles, but they have a platform now where they can be known as a Black brand and also something for everyone. Motown also served a need for young people looking to break away from the status quo. Let's look at a need-based strategy. BeautyStat is founded by Ron Robinson, but his customers are general market. They are looking for products for dark spots, fine lines and wrinkles. They are not ethnically-driven. Motown was aspirational, too, and Pat McGrath is all about aspiration. She doesn't talk color. She talks lifestyle. Her deal with Supreme is all about lifestyle.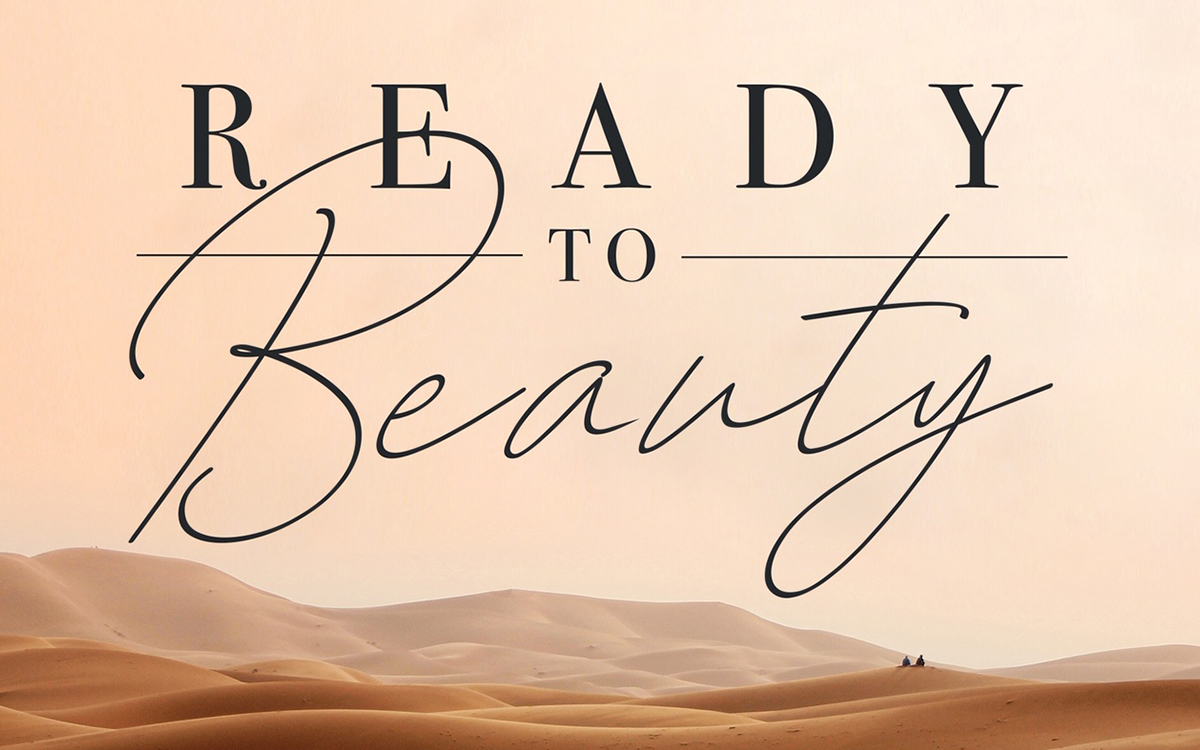 What are some emerging brands you think are really cool?
Here is a quick list of brands that I think are on the ascent: Hyper Skin, Good Beaute, Ace Beaute, Pholk Beauty, Vernon Francois, Anita Grant, Oyin Handmade, Joban Beauty, Pear Nova, Luv Scrub, 54 Thrones, Gilded, Taylor Beauty and Ardor Bin.
Is the beauty industry a better place today than when you started in it?
The beauty industry is in flux. It's in flux on two levels, the first is in terms of labeling who it is and who it wants to be, and the second is with respect to the nature of the business itself. It claims diversity. It claims inclusivity. In my opinion, back in the day, it was truly window dressing. They had the strawberry-chocolate-vanilla concept. They would have a white model, a light-skinned Spanish-looking model and a Black woman that wasn't too brown, and they would say that's representation. When I was at Maybelline, there was a foundation sweet spot. We never went too light or too dark. Fenty proved multicultural women would by shades that went beyond that. Now, Clinique claims to have the largest shade range with 55 shades. That was unheard of back in the day. There are definitely changes, but it comes with us pulling our fingers into a punch.
Where is the multicultural consumer headed?
Multicultural consumers buy products on two axes: one is specific, and the other is suited. Brands need to play in one or both of them. Specific is for a certain hair texture or to cover up dark spots. It's functional and need-based. In this area, they aren't going to experiment. Suited is more emotional and aesthetic-driven. It's about wanting a product that reflects our lifestyle and psychographics. Did you know that Black people are the fastest-growing group of vegans? So, I may want a product that is green, vegan or healthy. Here, they will experiment with a new color product or body lotion. From a consumer perspective, they are shopping omnichannel. Before, they were relegated to the grocery store or beauty supply store. They didn't have options. In the 1970s, there were successful standalone brands like Fashion Fair, and the market was still very segmented. Now, it's much more fused. That reflects the cross-cultural society we have. Consumers are thinking differently about beauty. They think about their needs and are choosing a brand that they know, then, they have their wants.
Where do you see opportunities for growth?
For Black and brown women, the mature market is untapped. When a Black woman ages, the manifestation of aging is different. She loses density or firmness. She gets what we call the sunken look, whereas a white woman gets fine lines and wrinkles. For hair, there's issues of porosity or strength. You get breakage. The other market is kids. Two out of every five kids born in this country are mixed race. There's not going to be a Black, white, Latinx, Hispanic, Asian, etc., any more. It will be a fusion, and I really want to emphasize that the future is Black and brown.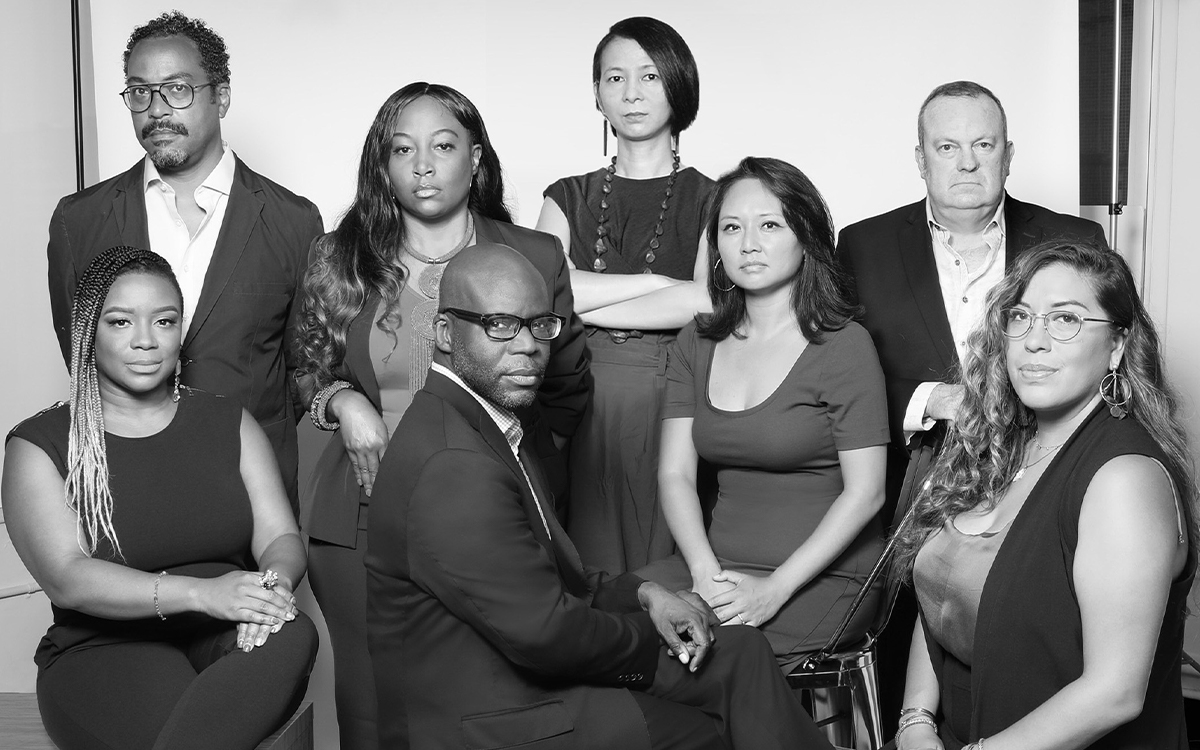 What changes do you see in the market due to the pandemic?
The absence of the show circuit and all those associated dollars. From the beginning of April to the end of September, the circuit is critical to the multicultural segment. Those are the cash-and-carry shows where people travel from event to event, and they put all their wares on the table, they sell them and they go on. You don't have to have store distribution. You can go on that show market circuit and make very good money. We are going to have to reinvent that business and figure out how to recapture those dollars as a result of the pandemic. The big thing is how we interact. So much of beauty is hands-on. We call it the kitchen salon for a reason. Back in the day, you would go over to big momma's house and get your hair done. We have to figure out how to have that interaction. I don't know how social distancing plays into it.
Readiness the new green. Are you prepared for the next crisis? The current crisis is COVID, but the next one could be something else. COVID brought supply chain and lack-of-income problems, and pointed out there has to be more structure put into these businesses. There has to be more heft in them or they aren't going to make it. That's what I'm aiming to do. I'm supporting beauty's next chapter. We really feel our greatest days of economic equity and inclusiveness are ahead, but you have to be prepared for them.