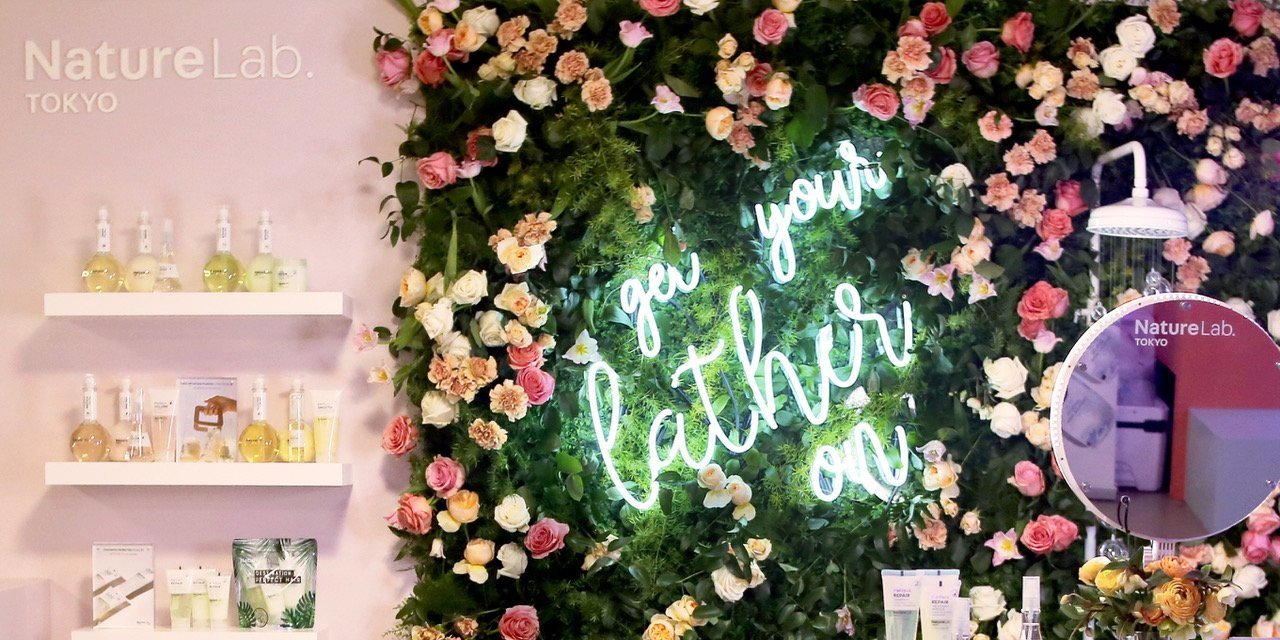 Create The Perfect Trade Show Exhibition Space, IBE Style
As Indie Beauty Expo's director of operations since 2015, I've seen hundreds and hundreds of trade show exhibition spaces from brands with sizable to small budgets, eye-popping to poor packaging, and simple to excessive assemblies. There have been some magnificent ones (18.21 Man Made's whiskey bar setup still makes me thirsty) and plenty of real doozies (more than a few exhibitors didn't know to bring signage). No matter their expo experience, indie beauty trade show presenters should be cognizant of common challenges that can easily be overcome by sticking to a few basic principles to make the most out of the short period they're presenting products to important retail buyers. Here, I spell out four of those principles and highlight three spaces that mastered them during IBE LA last month.
Don't Waste Money And Time On Unnecessary Expenses: The most obvious challenge facing an indie brand is a limited budget. Every penny counts no matter if you're going to your first trade show or participating in several per season. IBE produces five shows annually: that's five times to pack up, ship out and execute different visions and designs. Don't focus too much on creating a singular hero statement at your space (although @shaffali, your koi pond was epic). Concentrating on a big splash distracts from basic functional pieces such as a clean and bold backdrop or collateral clearly representing your brand's identity. You also want to make sure you properly understand what's being provided for both floor space and the air space above it. Cultivating an attractive environment with height and depth is more impactful than just putting a sign on the table that attendees may glance at and ultimately pass by.
Stay On-Brand, Not On-Trend: It's tempting to build a display that wows attendees with a gorgeous floral wall or brightly-lit neon sign. However, if these trendy elements are outside the aesthetic of your brand, packaging or messaging, you could mislead a buyer with them and misrepresent the brand. It's better to embrace your unique indie brand concept than mimic other brands or glom onto the fad of the moment.
Product Is The Star: A trade show can be intimidating for newbies. You are literally shoulder to shoulder with competitors vying for the attention of the same people. If you don't grab attendees' attention, you will miss major opportunities. It's crucial that passersby be able to touch your product immediately. Don't keep your one-of-a-kind jewel hidden under a glass case or pushed to the back of an ominous shelf. Consider offering a demo of product application to capture your audience. Having ingestibles ready to swallow, devices primed for testing, and scents available for smelling is essential.
Be Aware Of Logistical Obstacles: Every event has different rules, regulations and processes in place to guide installation for your exhibition space. Installation issues can pop up due to venue constraints and the components provided by the trade show operator. Understanding a venue's restrictions is critical. For example, if the venue is on the 10th floor, you should ensure you have access to a freight elevator to move exhibition pieces to your spot. Storage at a venue or lack thereof is a huge consideration when planning the presentation space. If the venue can't receive and store items ahead of time, your space needs to be put together on the same day you're delivering it. Add in time constraints, and you can see how a successful build is jeopardized if the circumstances aren't recognized. To hammer the point home, never assume that every show, venue or process will be the same. Take a moment to understand the location and trade show stipulations.
Here are three brands with standout exhibition spaces at IBE LA that illustrate the above: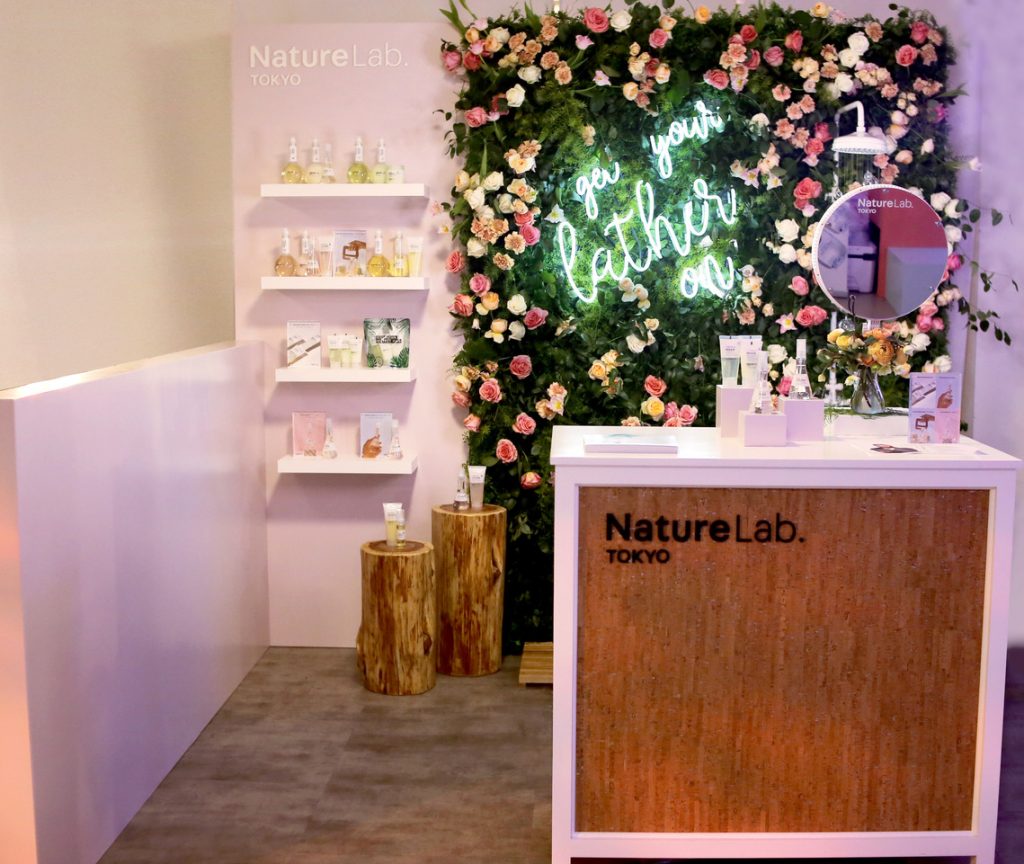 NatureLab Tokyo's exhibit brought a scientist's lab to life on the IBE floor. The design was unexpected at a trade show and stood out from the more traditional presentation spaces (primarily tables with products). The brand's space was brightened by color and supplemental lighting, had an inviting open layout (it didn't close off the flow of traffic with a front display unit), and took advantage of the unusual beaker-like shapes used in the packaging to ornate the walls and perimeter. NatureLab Tokyo relied on consistent color tones on the floors, walls and furniture, but included one punchy blue neon sign to complement its lab scene. The color scheme perfectly suited the brand's minimalist packaging.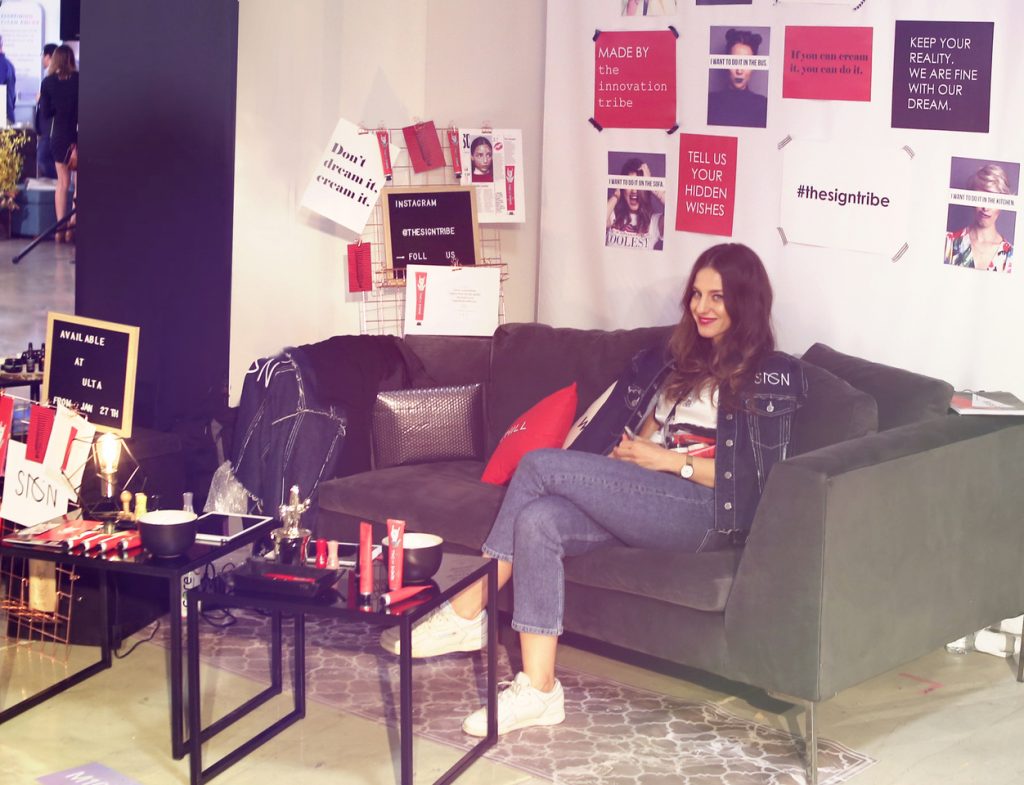 The Sign Tribe's IBE LA arrangement proved you don't have to have the largest space at the venue to set yourself apart. It really transformed its space into its brand by extending from one side of its six foot-by-six foot space to the other with a sofa and coffee table rather than the traditional tabletop and backdrop. Above the sofa, The Sign Tribe posted graphics and sayings conveying its messaging. The intimate seating area was perfect for brand founders who wanted to strike up a conversation and share details about their hero product, "Remove and chill," a cream nail polish remover in a tube. The layout, functionality and event presence underscored the brand's product and aesthetic.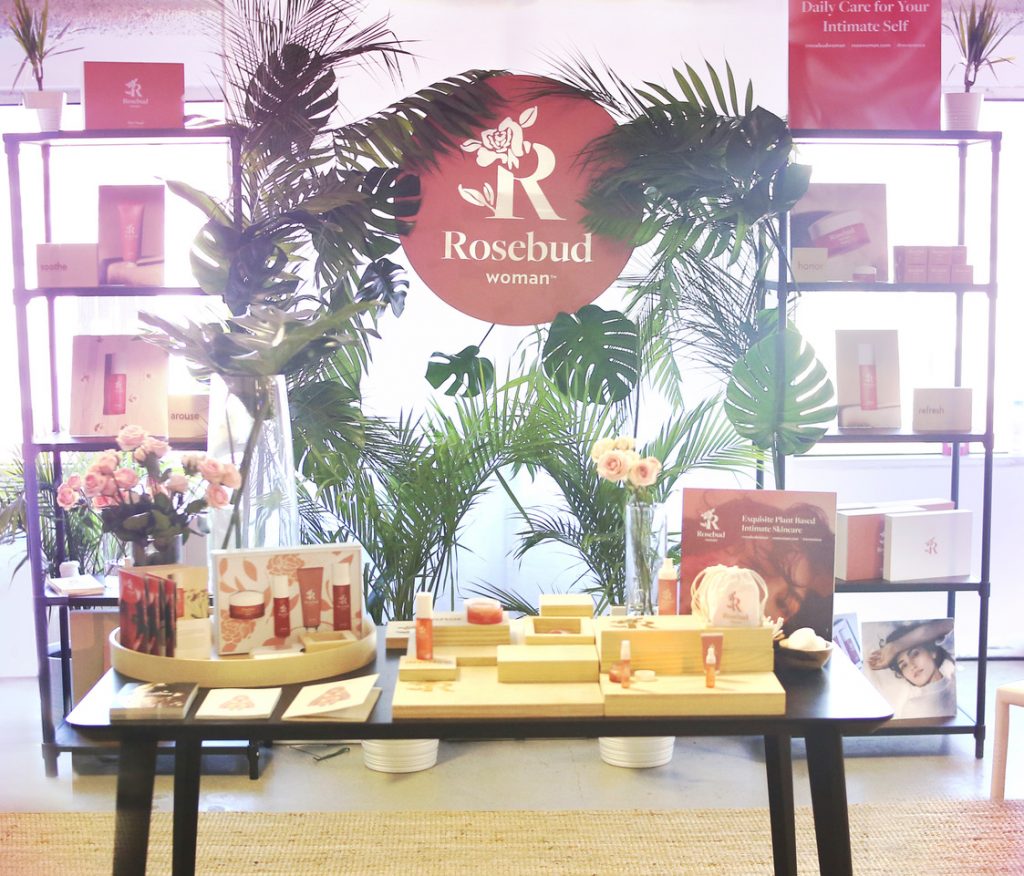 When presenting merchandise that caters to private parts, the goal is to be as inviting as possible to not scare away people who might be shy about female stuff. The Rosebud Woman exhibition space was understated, yet definitely cool. The space was grounded by a neutral-toned rug, and a backdrop filled with foliage evoked the tropical vacay vibes of the brand's packaging. Attendees could easily enter the display and explore products for themselves. Rosebud Woman filled its space nicely with two seating areas, but didn't try to be over the top as the furniture and signage was kept sleek and straightforward. The exhibition really made a lady feel like she was hanging out at a spa or chilling in the tropics.
Here's one more takeaway. You may have noticed that we  use the term exhibition space rather than booth. We also stress the point to our brands to think of it as a space, not a booth, because exhibiting is exactly what you're doing: Exhibiting your killer idea to the world, and showing off your life's work. By its nature, the idea of a booth is limiting, isolated, and closed-off; it results in brand owners looking inward instead of thinking outward. Thinking in terms of exhibition space allows brands to understand that their piece of the show floor will be integrated into the larger IBE scenario, that they are a piece of a puzzle. When addressed this way, brands find better ways to stand out and fit in, which helps build the overall atmosphere and create a positive experience for all.