Credo Has Focused On The Ingredients In Beauty Products. Now, It's Emphasizing How They Got There.
Credo is going beyond labels.
The clean beauty retailer is paying close attention to the supply chain to ensure the 120-plus brands in its assortment are doing as much as possible to avoid damage to the planet and people as they produce the merchandise it carries. In particular, it's zeroing in on palm oil, which is being cultivated with unsustainable methods in Indonesia and Malaysia leading to deforestation and threats to animal populations, and mica, a glittery mineral with a dark underside of dismal working conditions and child labor in India. Credo is recommending sustainable palm oil and socially-responsible mica suppliers to vendors, and signing on to the Responsible Mica Initiative, a cross-sector association dedicated to improving traceability as mica travels from mine to makeup.
During the BeautyX Capital Summit on Tuesday at New York meeting venue Convene, Credo COO and co-founder Annie Jackson explained the company is attempting to address consumer confusion over restricted ingredient lists proliferating at retailers and clean beauty, a term that doesn't have an official definition sanctioned by the government. The focus on the supply chain is an evolution of The Credo Clean Standard the retailer rolled out last year to clarify its takes on terms such as clean, organic and natural, and spell out the reasons it permits or prohibits specific ingredients to set expectations for consumers and brands.
"Clean is really about ethical production and not getting so hung up on what chemicals people designate that they allow or not allow because any step forward that anyone's making in the clean beauty space, be it a brand or a retailer in the clean beauty space, is what we wanted to do from the beginning, which is affect change and really hold conventional beauty brands accountable to start making steps to formulate more conscientiously," said Jackson, who spoke on a panel with Credo CEO Dawn Dobras and David Fife, partner at NextWorld Evergreen, a private equity firm backing Credo.
In addition to spotlighting mica and palm oil, Credo will concentrate heavily on the environmental footprints of products next year. To stem the tide of beauty products into landfills, Jackson shared the retailer is considering packaging requirements for future production runs of existing brands that would apply to new brands entering its selection. She reported, "Loosely, what we have said is that, at a bare minimum, if you can create a brand that's not creating new plastic, that's amazing." Previously, Credo partnered with TerraCycle to facilitate product recycling. It doles out 10 reward points for each full-size product that is recycled.
The interest of Credo shoppers in eco-friendly packaging is rising. Its core demographic is women aged 25 to 40 years old steeped in health and wellness, and purchasing intentionally. At stores, Dobras relayed, "What we're hearing is our customer saying, 'Do you have this in glass? Do you have this in another way?' The customers are starting to question things, and that's the biggest motivation out there for businesses." Refillable packaging is a step too far for most customers today. Mentioning that Alima Pure and Kjaer Weis offer refills, Jackson said, "The reason we don't get a lot of requests is that it's hard for brands to translate at retail that they are refillable. We often work together to try to figure out how to get that messaging across."
"Clean is really about ethical production."
Before next year, Credo is spotlighting fragrance in October with a "Mission in Action" event in collaboration with Jon Whelan, director of "Stink!," a documentary diving into the chemical industry. When it introduced The Credo Clean Standard last year, it gave brands 18 months to comply with a fragrance policy stipulating that brands categorize the fragrance ingredients in their formulas. Examples of categories are synthetic, natural and naturally-derived. Fragrances must not contain phthalates, nitromusks, polycyclic musks and ingredients forbidden by the International Fragrance Association (IFRA). Fragrance brands have trade-secret protection in the United States enabling them to conceal fragrance ingredients.
"Our dream is that no one ever walks into any store and sits and looks at a box and wonders, 'Is it synthetic fragrance? Is it natural? I have no idea.' Our staff has no idea," says Jackson. "So, we are changing that. I think that's a huge step forward in clean beauty transparency, but our dream is everyone fully disclosing, and we do have a number of brands that are going to do that." Judging by customers' curiosity about certifications, ingredient transparency and safety is on their minds. Referring to the Ecocert and EWG Verified certifications, Jackson said, "Those certifications are starting to hold weight. If I was sitting here a year ago on this panel, I would have said, 'Customers are walking in not understanding or caring about certifications.' They're starting to matter."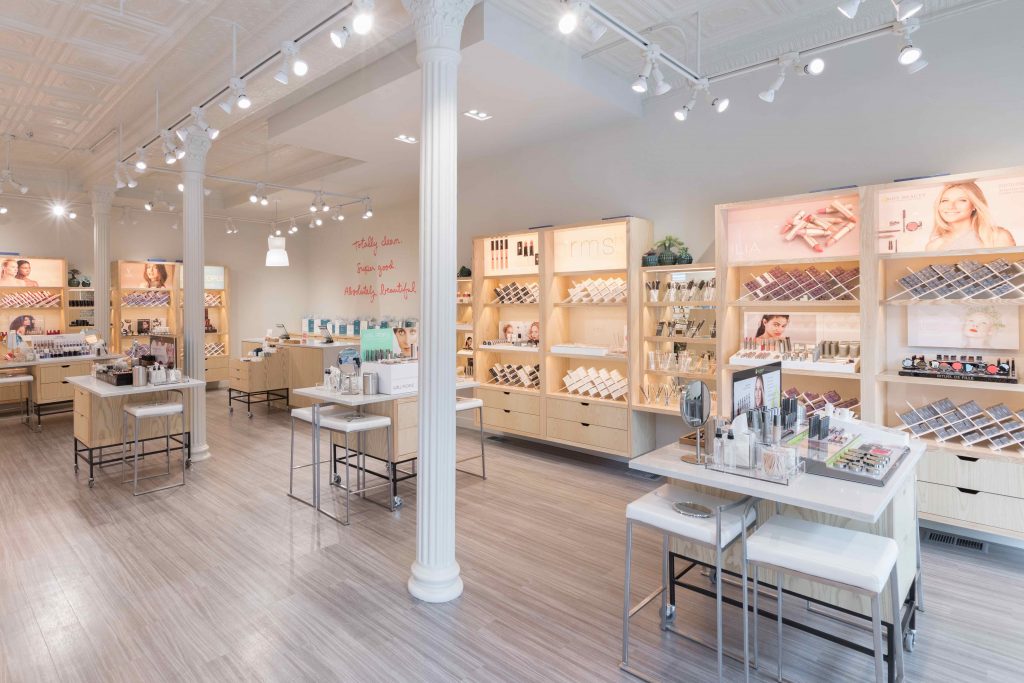 To fill brands in on ingredient and supply chain issues as well as other topics, Credo holds consortium calls with them every six to seven weeks. "We don't have it all figured out," said Jackson, continuing, "We will have kind of a meeting of the minds to discuss what are the options out there, can we pool our resources, can we figure things out together and [the] steps forward to really grow and evolve in the space."
Credo has eight stores and two openings planned for the fourth quarter of this year. Further expansion is anticipated in 2020. In 2019, the retailer recorded triple-digit growth, according to Dobras. As it grows, Credo's persistent elevation of its standards can distinguish it from an increasingly crowded clean beauty retail field. "It gives you guardrails. We make business decisions around our standards," says Dobras, an experienced retail executive with stints at Old Navy, Gap and Charlotte Russe prior to joining Credo last year. "Sometimes, that's not good for our business, but we have a true north, and we have a way to make decisions that I hadn't experienced in other consumer brands."