Credo, Cos Bar And Feelunique Execs On The Biggest Mistakes Emerging Beauty Brands Make
Even for the best brand, the wrong road can lead to ruin.
"The biggest mistake brands make in my point of view is certainly distribution and distribution choices because it creates so many problems," said Annie Jackson, COO and co-founder of Credo during Beauty Independent's In Conversation webinar on Wednesday. She was joined by Feelunique co-founder Aaron Chatterley and Cos Bar founder Lily Garfield for the webinar moderated by Nader Naeymi-Rad, co-founder of Beauty Independent's parent company Indie Beauty Media Group, that explored the missteps emerging brands should try to avoid when heading into retailers.
"If distribution choices don't align with their customer, and they're bootstrapped already, it presents a whole bunch of challenges," said Jackson, continuing, "If the channel does align and it's wildly successful, but they're not prepared for it from a supply chain standpoint, it screws up their existing businesses. It screws up their relationship with their new retailer or, if it's just a weird choice because they're hungry for cash and just want a P.O., that's almost an impossible decision to back out of and to change that profile of that brand after that."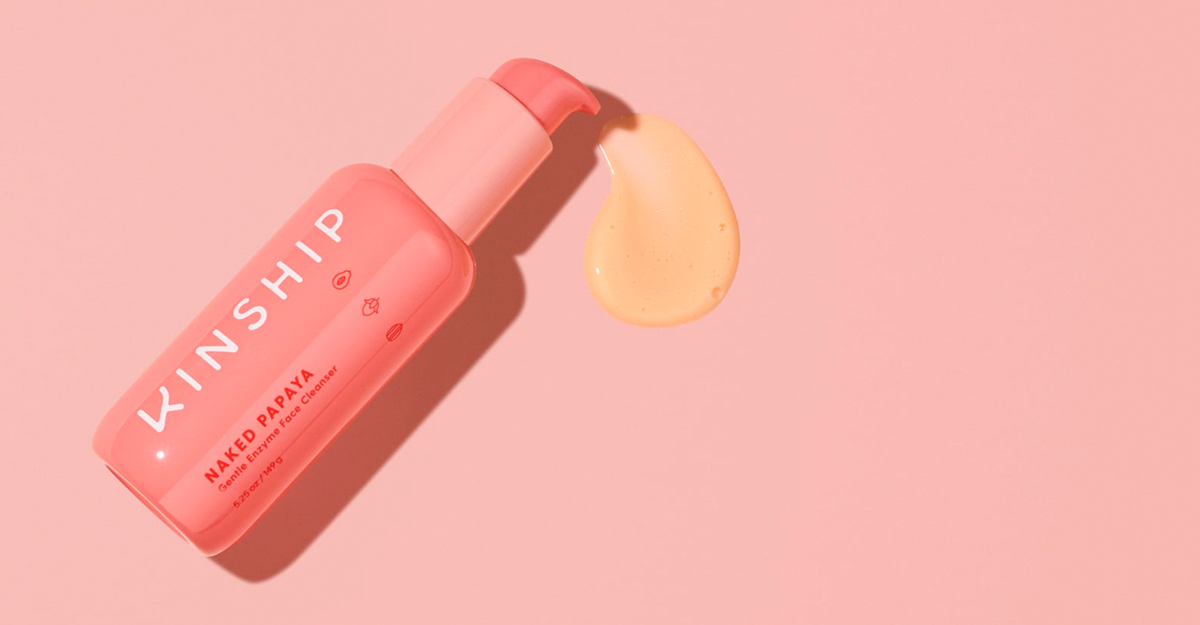 No matter how involved founders are in new brands, Jackson suggested a stacked team can be instrumental in their success. She pointed out key consultants can guide decisions on what levers to push and where to put money to steer beauty entrepreneurs away from costly mistakes. In addition, they can open doors that founders may not have access to. Garfield said she often looks at the people behind a nascent brand or associated with it in her evaluation process. For example, she discovered hit skincare brand Augustinus Bader because Melanie Griffith was raving about it.
Currently, Jackson is on the hunt for brands that zero in on gen Z consumers with robust social media followings, standout design, affordable pricing, clean formulas and sustainable packaging. "That's really the white space for clean beauty. It's an intriguing space for us right now," she said. Credo picked up the brands Kinship, Wldkat and INNBeauty Project because they're filling that white space. The brands also have beauty industry veterans at their helms, giving them access to leaders in the beauty market and an understanding of it. Jackson said Credo, which has swelled to nine stores nationwide since unveiling its first store in San Francisco five years ago, doesn't expect exclusivity from the brands it's bringing in, but brands often agree to an exclusive arrangement to foster a strong link with the retailer.
Budding beauty brands have to persuade retailers it's worthwhile to dedicate precious space in stores to them. Cos Bar has longstanding relationships with heritage brands that it's had in its selection for years and years. To start a fresh relationship with the retailer and crack the selection is extremely difficult. Garfield said, "I know what I can do for you as an indie brand, but, as an indie brand, what are you going to do for me? I might like it, but I have to convince my beauty specialist to go there because they're making commission. What's their incentive to sell a brand that no one really knows about?" Cos Bar's customers are more interested in efficacy than snapping up the latest trendy product, and Garfield stressed its buyers stick to results-driven brands they feel have enduring business models.
"I know what I can do for you as an indie brand, but, as an indie brand, what are you going to do for me?"
Thanks to her time as one of the first female account executives for Bloomingdale's, Garfield was able connect directly with beauty brand presidents in order to stock legacy luxury brands in Cos Bar.  She established the concept in 1976 with a 200-square-foot location in Aspen catering to vacationers and residents. Cos Bar offered them a local destination to shop prestige skincare and cosmetics from an array of brands. Today, it has nearly 20 locations, and carries brands such as La Prairie, Dr. Barbara Sturm, By Terry, La Mer, Moon Juice, Oribe, Ouai, Tata Harper, Tom Ford, Shiseido, Yves Saint Laurent and Westman Atelier.
Chatterly founded Feelunique in 2005 to be a dominant force in e-commerce, a channel overlooked back then by most beauty retailers reliant on brick-and-mortar businesses. The e-tailer was profitable after 18 months. In December 2012, Palamon Capital Partners acquired it. Chatterly explained, "Even though the business was growing, as an entrepreneur, you can't help but get nervous…We kind of thought, well, if we don't become the Net-a-Porter of beauty in Europe, Net-a-Porter could become that or Asos or Boots could do it, one of our competitors. We've got this window of opportunity." Currently, Feelunique features over 500 established and emerging brands, including Chanel, Charlotte Tilbury, Redken, Olaplex, Elemis, Huda Beauty, The Ordinary, Benefit and Aeos Energised Organics. It garners 130,000 website visits and sells 15,000 products daily.
Private equity firm Tengram Capital Partners invested in Cos Bar in December 2015. The capital was dedicated to building e-commerce and multiplying stores. Prior to the investment, Garfield said Cos Bar was challenged by its main office being in Aspen, where it didn't have the technology talent and resources a company would have elsewhere. Garfield said, "It really took off when I ended up bringing in a private equity company. It was like coming into a new century."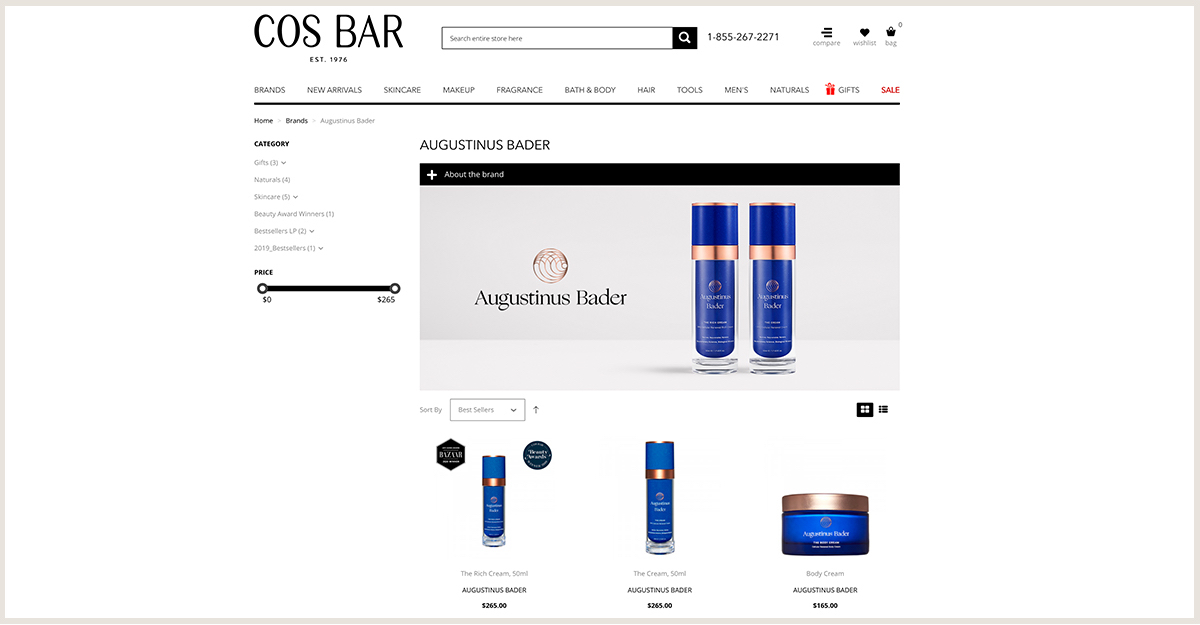 For the spread of its physical locations, Cos Bar purposely selected locations outside of large malls with major department stores. However, its footprint in relatively small cities like Scottsdale and Santa Fe presented growth challenges that could be offset by e-commerce revenues. According to Garfield, Tengram is an advantageous financial partner because it's aligned with her on the unorthodox path forward for Cos Bar.
Chatterly warns startups to do their homework and not be distracted by dollar signs thrown around in the flirting stage of fundraising, when brands and investors aren't yet serious about the details of a deal. Jackson stressed brands select investors that agree with their values, expansion strategies and goals. She said, "Those decisions could make it or break it for that brand. It's really important." Credo works closely with NextWorld Evergreen, its private equity backer, and the two companies consult with each other almost every day on operational moves.