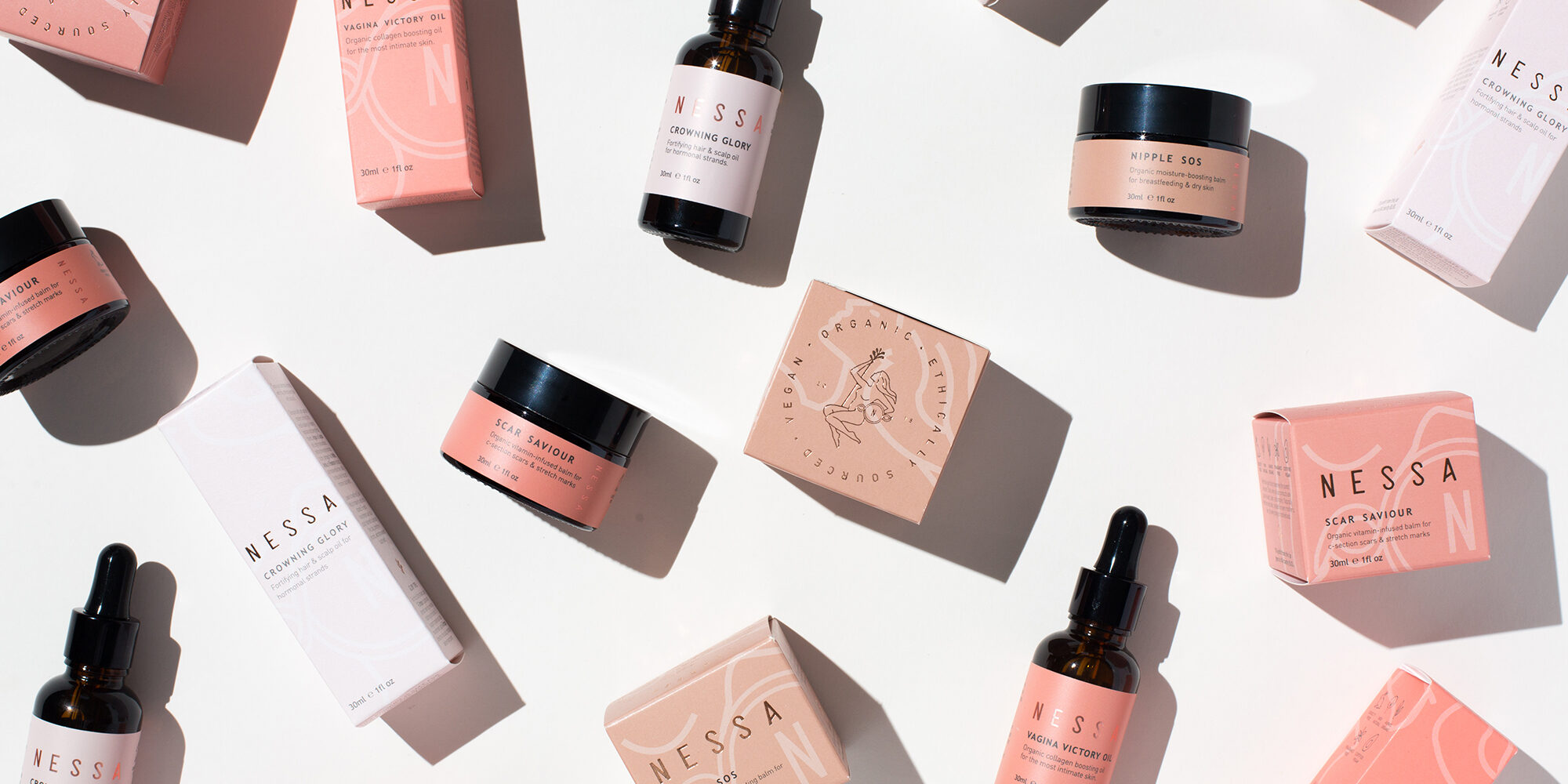 Credo Introduces Mom-And-Baby Category, Exclusively Launches Nessa Organics In The US
Credo Beauty

is becoming more family-friendly.
The clean beauty retailer has introduced a mom-and-baby category with the brands Hatch Mama, Weleda, Pipette, Zoe Organics and London-based Nessa Organics, which is making its United States store debut exclusively at Credo. Since its start in San Francisco five years ago, the clean beauty retailer has stocked many brands safe for use during pregnancy, but didn't previously carry brands specifically targeted to pregnancy or post-pregnancy needs. 
Emily Koko, merchandising and operations associate manager at Credo, explains its interest in entering the mom-and-baby category stems from pregnancy being a crucial time in women's transitions to clean beauty as they evaluate the products they're putting in and on their bodies. Prenatal and postpartum care products are also highly relevant to Credo's core customer demographic of women aged 25 to 40 years old. As of 2018, Pew Research Center estimates 19 million millennial women had given birth. 
New mom Michelle Connelly, director of merchandising at Credo, was the ideal tester for Nessa. After trying it while she was on maternity leave, she returned to work in February hailing Nessa's Nipple SOS, a moisture-boosting balm for breastfeeding moms or dry-skin sufferers, as a life-saver. She used a jar of the product down to its bitter end.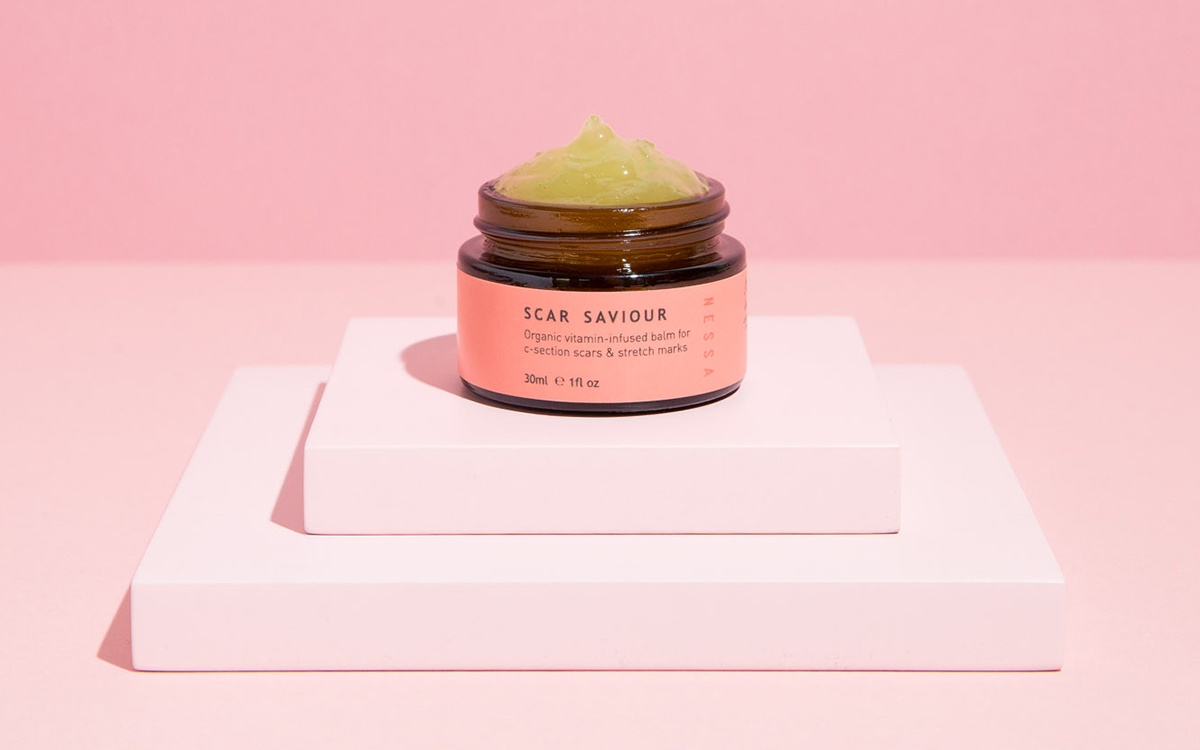 "We already knew that we loved the products and story, but that made the decision easy," says Koko. "[Nessa founder] Fiona [Toomey] thoughtfully created products that address the real and natural challenges of pregnancy, and the fourth trimester that is often ignored."
Founded in 2018, Nessa's four-product skincare and wellness range priced from $26 to $39 aims to support women through the changes that happen from pregnancy through menopause and in between. Made from 100% natural and 95% organic ingredients, the brand keeps its ingredient lists short and skips fillers, attributes that attracted Credo. Key ingredients include turmeric, marshmallow root, vitamin E, and pomegranate, coconut, castor and oils, and cocoa and mango butters.
Nessa comes to Credo on a hot streak. Its sales are on track to jump 600% this year over last year. The self-funded brand is looking to secure capital in the next year or to two to expand its retail presence and product selection. It's in the fray of a burgeoning market. In 2018, Grand View Research predicted the pregnancy care segment would accelerate at a compound annual growth rate of 5.1% to reach $33.22 million by 2025. The segment contains products such as firming lotions and nipple creams.
At the beginning of the pandemic, there were predictions that a baby boom would ensue. However, those predictions haven't panned out. In a recent Forbes article, scientist Sian Beilock wrote, "Fertility in the United States—which recently hit a 35-year low—is actually dropping like a stone as we continue to hunker down."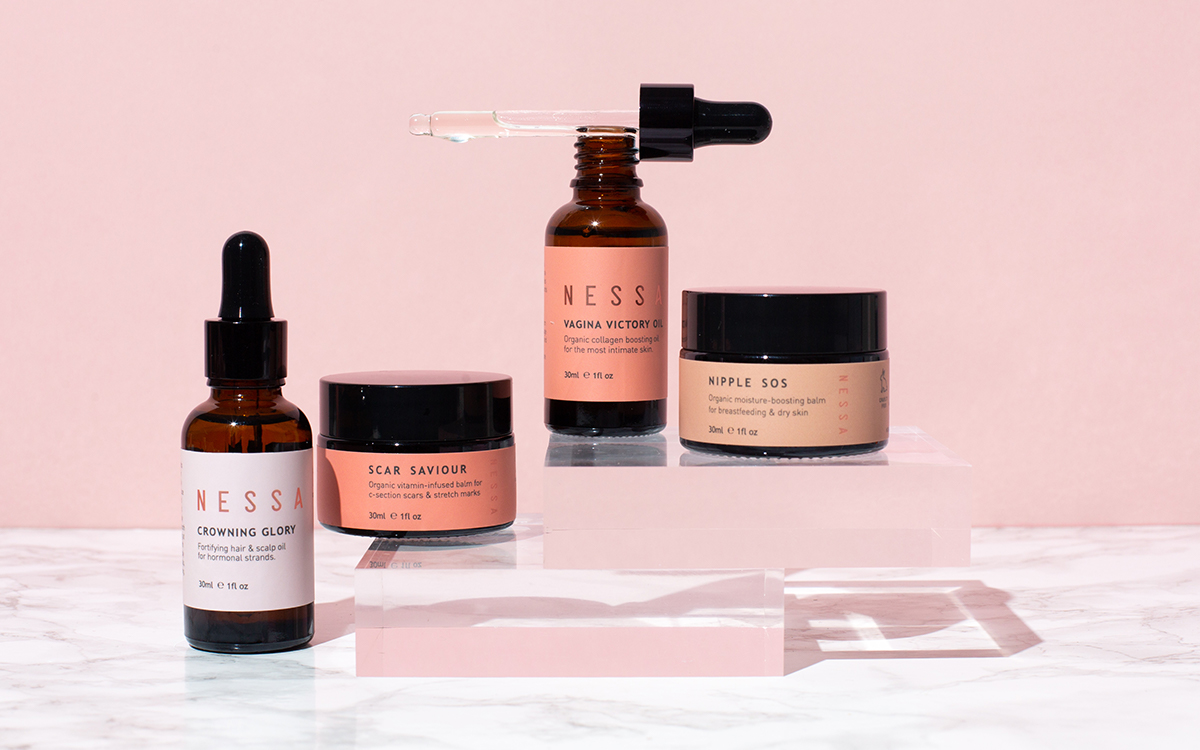 At Credo, Toomey expects Nessa's hero product Scar Saviour to be its top seller. The vitamin-infused balm is for C-section scars and stretch marks, and can be applied to post-mastectomy and gender confirmation surgery scars, too. Nessa's The Vagina Victory Oil, a collagen-boosting oil for intimate skin, has the potential to be a popular product because Credo doesn't have similar item on its shelves. The final product in Nessa's lineup is Crowning Glory, a scalp and hair oil designed for postpartum hair loss. 
In its messaging, Nessa doesn't cover up what pregnancy entails. Toomey says, "There's a lack of realism about what happens to your body, and it can be quite shocking because no one's talking about it." Credo introduced the brand to its customers via email and social media, and has plans to provide educational content on it and the mom-and-baby segment generally. Koko says, "With this particular launch, because it is a new category for Credo, we also wanted to use it as an opportunity to educate and talk about some of these common topics for new mamas."
Toomey penned an essay for Credo's Clean Scene blog about the challenges motherhood brings and the importance of embracing the body's transformation while delving into Nessa's products and their purposes. Nessa will be featured in social media promotions and influencer sampling. Discussing Credo, Toomey says, "They're really great at working with small indie brands. It's a collaborative effort." She adds, "We want to create a movement."