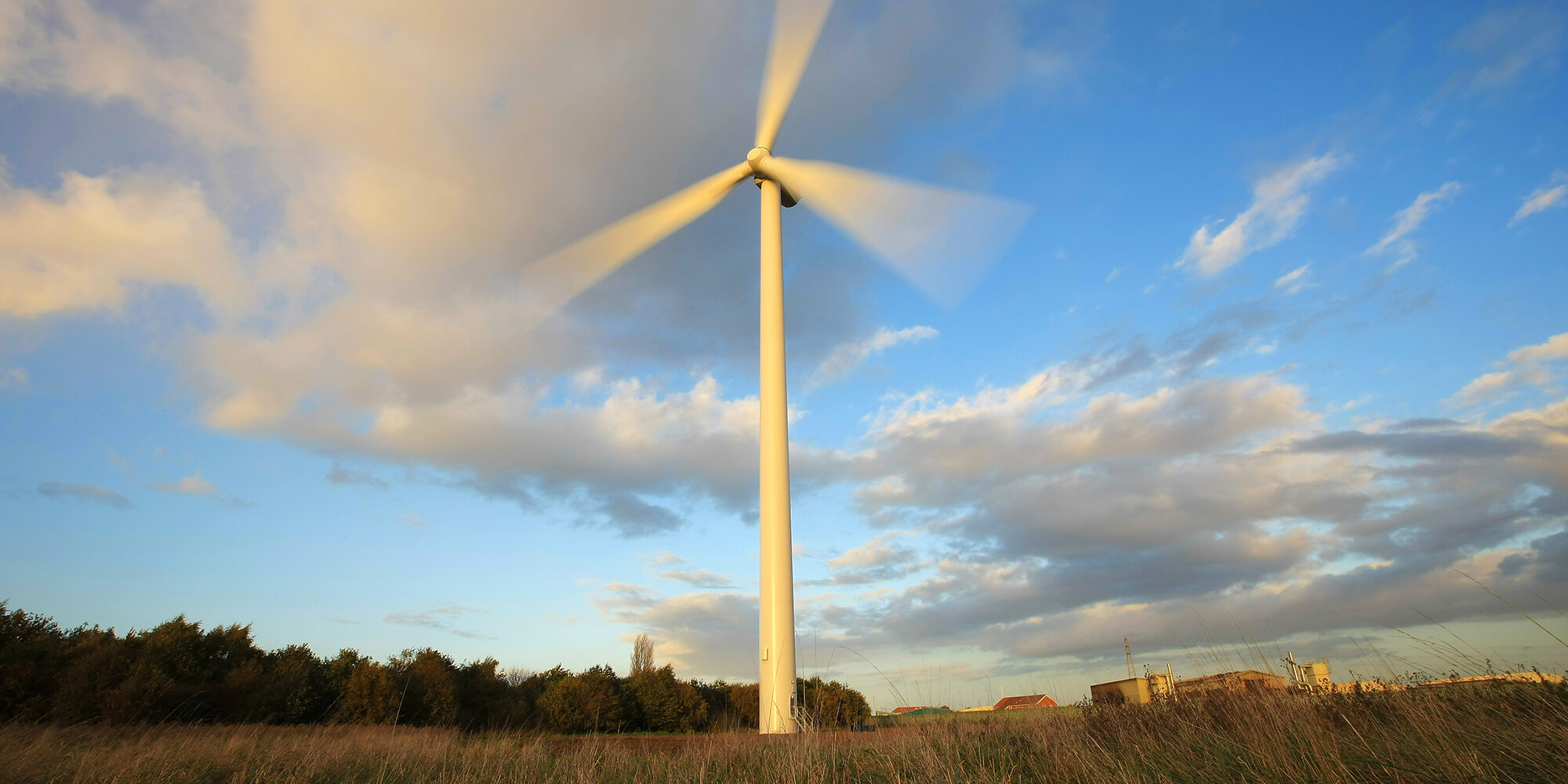 How Croda Is Leading The Charge In Providing Sustainable And Efficacious Ingredients To Beauty Brands
Croda International

has always put sustainability at the core of its mission—and others are taking note.
The global specialty ingredient supply company has achieved Platinum status from EcoVadis, a ratings platform that evaluates how well a company has integrated the principles of sustainability and corporate social responsibility into its business and management. Croda placed in the top 1% of over 75,000 companies assessed EvoVadis based on various international sustainability standards, including those set by the United Nations Global Impact and ISO 26000. 
"To be recognized for doing the work is something we are really proud of," says Donna Petretti, marketing manager at Croda. "Consumers have made it clear that sustainability and eco-friendly alternatives aren't a nice to have, they are a must-have. Our continued work on this front has positioned us to lead indies and large strategics alike in developing cutting-edge products that resonate with the changing expectations of consumers." Croda is also embarking on strategic initiatives to bolster its environmentally oriented offerings. One example is that it's partnered with green chemistry innovator Anomera to develop a new class of cellulose powders harvested from trees. 
During its nearly 100 years in business, Croda has strengthened its market share with key acquisitions. Its acquisition of Sederma in 1997 expanded its core competency from being a leader in haircare to skincare as well. Sederma's anti-wrinkle and smoothing agent Matrixyl remains among the most significant actives in skincare today. In 2006, Croda acquired Uniqema to fortify is manufacturing capabilities throughout Europe and Asia and, in 2020, it took over flavor and fragrance house Iberchem to round out its portfolio in the consumer care business. 
Croda is behind the high-performance ingredients and technologies powering many of most successful prestige and mass beauty and personal brands in the world available at retailers the likes of Target, Walgreens, Sephora, Credo and Neiman Marcus. Above and beyond being an ingredient supplier, the company teams up with brands to assist on formulation development, claims substantiation, consumer insights, supply chain transparency and regulatory guidance.
As nascent brands boom in the beauty and personal care sector, working with them has become increasingly integral to Croda. "We want to work with startups because they bring innovation and inspiration to the industry, and as a global corporation with a small company feel, we thrive off of the exciting new energy emerging talent brings to the table," says Petretti. "We have instituted more flexibility into our structure and added customized services to make sure indie brands feel supported when working with us." Beauty Independent spoke with her about beauty and personal care trends on the horizon, what cash-strapped brands should zero in on when it comes to formulation, and the importance of developing better environmentally friendly solutions.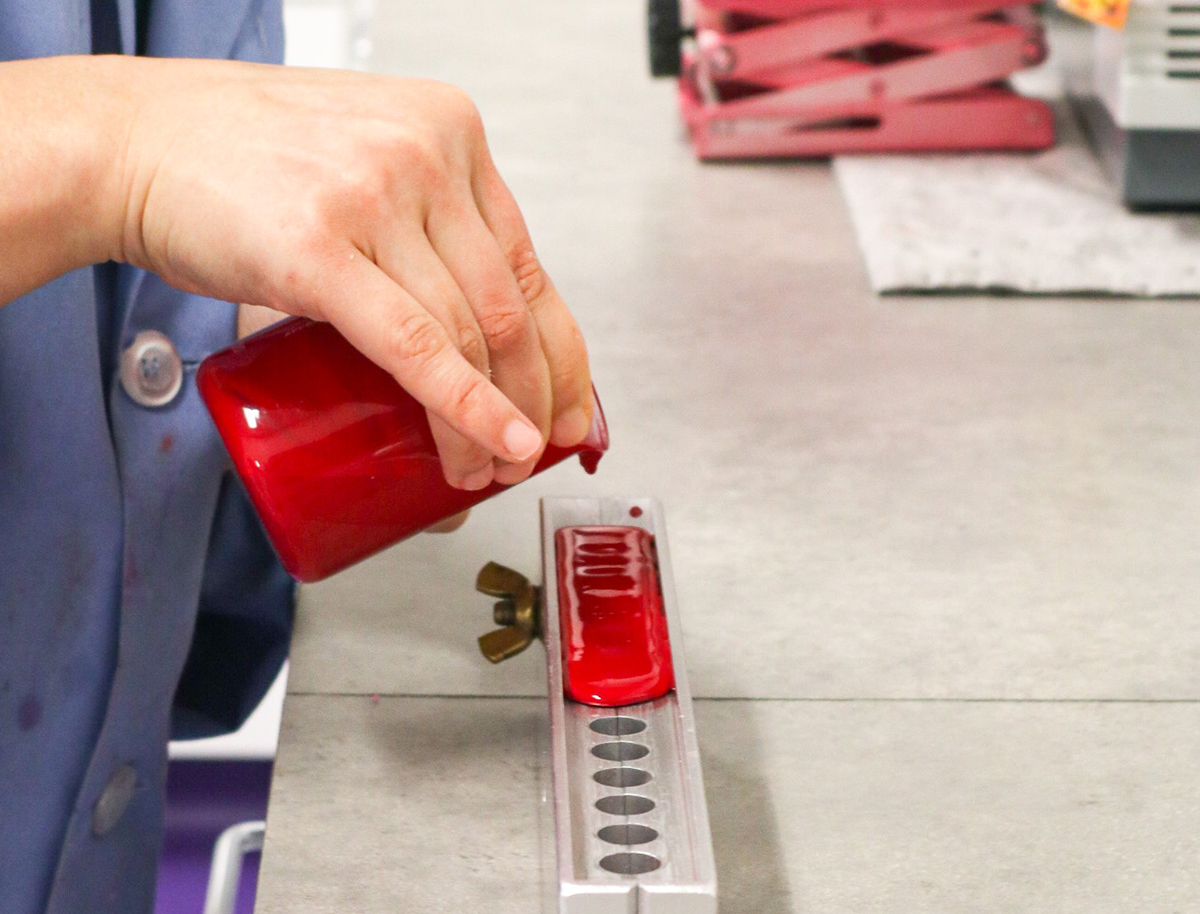 Science-backed skincare is a trend we've seen for 2021. Have you seen an uptick in interest in this category?
We've definitely been seeing the return to science, specifically looking at those clinically tested hero ingredients that have been used for years like hyaluronic acid, vitamin C and retinol. Clean beauty picked up steam a couple of years ago, and everyone was just rushing to the natural alternatives. What people found is not all of them work and, at the end of the day, the consumer wants an effective product, but they don't want all of the other junk and extra filler. They want simple, minimal formulations that work and are safe. COVID has played a part here, too. People are looking for safety in their products, and they know that certain ingredients keep a longer shelf life like preservatives. There's more of an appetite to look at these other ingredients that maybe are natural or they're synthetic, but keep the product safe and keep its integrity and the quality. Everyone is wanting transparency as well, and these science-backed ingredients have a lot of documentation and testing, so it's really easy for a consumer to be like, "Oh, there's vitamin C in this, I know it works, I know it's safe."
Croda is known as an ingredient supplier, but you really do much more than that. What are some of the services you provide to the brands that you work with?
We like to look at ourselves as brand partners and get involved in the very early stages of the development to help the brand go from product development  to commercialization, and we're able to provide so many services to help them get there. One of the biggest things we can offer is formulation development. Whether you know what ingredient you want and just need help building the formula around it or you need us to develop a formulation from scratch, we will work with you as we have a full library of off-the-shelf formulations to choose from. We also help with claim substantiation and have experts across the world that understand the regulatory landscape because it's different in each country or even between the states. We offer licensing agreements, so you can use our marketing or before-and-after images when you use the appropriate use levels. We have a robust marketing department that does a lot of their own research on consumer insights to help brands with trends. We're very customer-centric, so we are constantly going out in the market, not just in sales, but marketing and R&D are out with customers, too, seeing what they're doing, listening to what their needs and struggles are. 
What's the timeline like for brands working with you?
With over 2,000 finished formulations in our library, we can provide an effective, researched-backed solution to the market quickly. If you come to us with a formulation we have in stock, you could go to market pretty quickly because we have all the testing done and all the substantiation ready to go. We could probably turn something around in about three to six months. We have customers that come to us that are more long lens in scope, looking for maybe an alternative to something. We get a lot of requests for vegan alternatives. For example, retinol has been used for years in skincare, but it's maybe not appealing to the vegan or conscious consumer, so that could  take us a little longer to identify the right ingredient alternative, develop an effective formulation and conduct stability testing..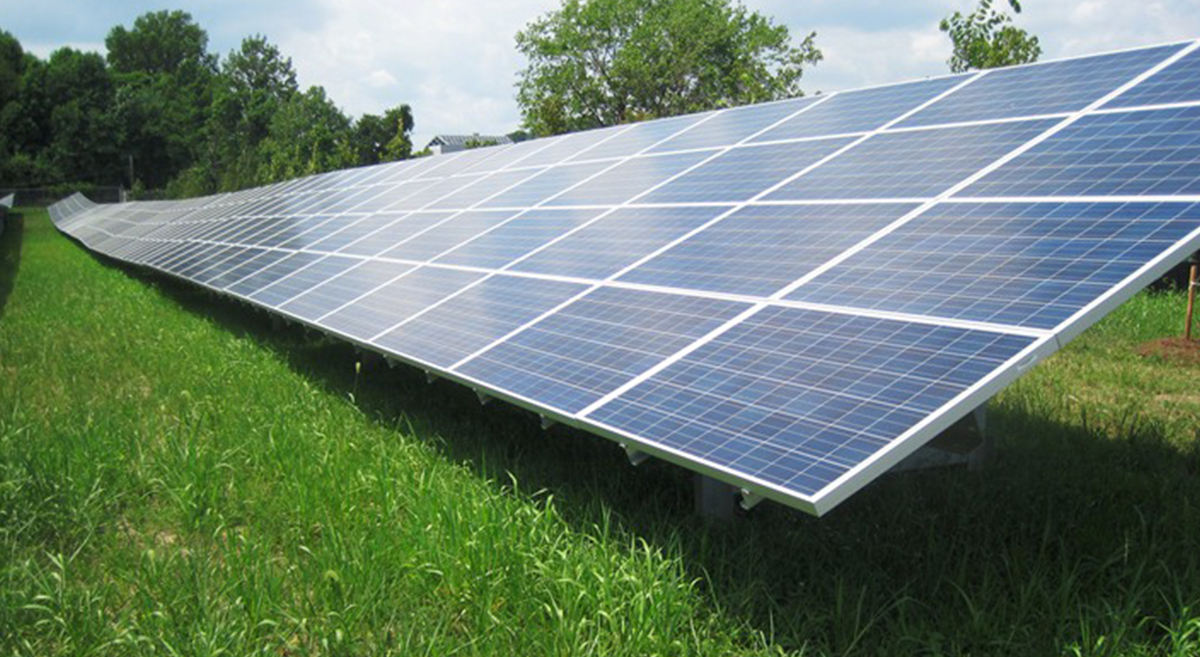 What do you think brands need to know today to succeed? 
We have to be faster all the time. Social media has really played a big part in that. There's so much sharing of information and what people like, and everyone's trying to find something new. The consumer is always looking for the next best thing. It really puts a lot of pressure on the brands to develop something pretty quickly, especially with the trends in sustainability. Gen Z is pushing for new things, and they're unlike the other generations where you have loyalty to certain brands. They're always up to try something else. The indies are usually set up to get to market quickly. They're much more agile. They don't have the huge infrastructure that they have to go through for all these approvals. So, they're able to go out pretty quickly, and that puts a lot of pressure on the bigger companies.
With limited budgets, what do you think beauty startups should prioritize? 
Focus on a key hero ingredient and, then, build the formulation around it. That hero ingredient should be very effective because you don't want to come out of the gate with a really nice name and packaging, but the product doesn't work. If you focus on one hero ingredient, you partner with the right supplier that has the testing, has the claims already done, that'll save you money and time. Once you have some success with that, you can look to either expand or maybe change the packaging so it's more sustainable or add in other ingredients. Just find that key ingredient that fits with your brand positioning or your brand mission that you can prove and go out with that. For a new brand, be really simple and clear in your messaging. Consumers are really savvy. If the product's ingredients are not explicitly transparent, you're going to lose them. I see the brands that are really clear, "Here's what's in it, here's what it does." They're the most successful. 
Is there a common misconception founders have about working with a company like Croda?
Because we're a large global company, some of the brands or startups may not think of us first because they don't think they're going to get our time. Croda has a direct salesforce. We don't use distributors because we like that one-on-one customer intimacy. We know that every brand needs a different solution. We create a tailored solution, and we do a good job servicing that small startup. We've put in place flexible payment terms, and we are adding more and more small pack sizes because we know that's important to emerging brands. When you're working with your direct sales specialist, they can pull in so many resources for you because we're not a linear type of company. I get pulled into so many customer meetings to talk about consumer insights, trends or new product launches. Then, they can pull in R&D, they can pull in regulatory.
You have so many resources at your disposal when you work with us. We also have indie sales specialists that are conveniently available all day to answer questions and provide information on our ingredients. We also instituted online tools like Live Chat, Green Ingredients Guide and a dedicated Indie webpage to give our customers quick and easy access to information and resources. We also can put them in touch with industry experts, contract manufacturers and packaging companies. We get a lot of inquiries for sustainable packaging company recommendations. Even if we don't have that exact ingredient, we will be able to help you in some way because of our large global network.
Formulating for diverse audiences is important to brands. How does Croda address inclusivity?
Croda believes that it starts with building diverse and inclusive teams in product development and in our innovation labs. Bringing in different perspectives at the early stages of a product lifecycle fosters diverse and inclusive ideas and solutions. It is not about sitting alone, looking at data and making assumptions. It is about an exchange of ideas and sharing different points of view that challenge traditional norms. We invested in many different labs across the world in order to be able to develop and test our ingredients on different hair types and different skin conditions. I've seen a lot of brands make claims, but they're only testing on one hair type or skin condition or not doing any testing at all. Consumers want to know that a product is going to work for their specific needs and products may work differently on different hair types and skin conditions.
The beauty industry is responsible for billions of units of packaging waste annually, and its ingredient sourcing has impacts on local communities and ecosystems. Does it have a responsibility to do better?
Absolutely, and we have to do it together. This can't be done in a vacuum because, just from our perspective, we can't be fully transparent without working with our supply chain. We work with our supply chain partners to minimize our impact on the environment by eliminating process waste from landfills across our operations and reducing our water use impact. The industry has to work together to make a positive impact on the environment and look at more sustainable options across the board.
People assume more sustainable options will be more expensive, and sometimes they are. But, now, with COVID impacting the economy, the industry is under pressure to make things more accessible to everyone, even in mass, not just prestige. We were just talking about inclusivity, and that's part of it, making safe, sustainable products for everyone in every price range. Since there are many people out of work and people are looking to cut down on things and save some money, we have an obligation to do better and provide better options.
Croda wants to be land-, climate- and people-positive by 2030. What does that mean?
We use the United Nations sustainable development goals as a blueprint to develop our strategy. We looked at their goals, and we determined where we can make the biggest impact by using smart science to improve lives. For land, we're investing in crop seed technology that will allow us to save more land than we use. From a climate perspective, we're increasing the amount of bio-based materials and using more renewable energy to reduce our carbon footprint. And, from a people perspective, we're hoping we'll achieve 60 million lives saved annually  from our sun care filters. We have a lot of metrics set up to measure our progress. We're already at 67% of our bio-based goal and, by 2030, the goal is 75%. We're really proud of that. We're also continuing to pour a lot more innovation in upcycling, so we have ingredients made from using tree bark, flowers, plant seeds, olive pits and more that are the byproducts of agricultural and industrial processes. That's a big area that we can do a lot more in and where I think the industry will focus on over the next few years.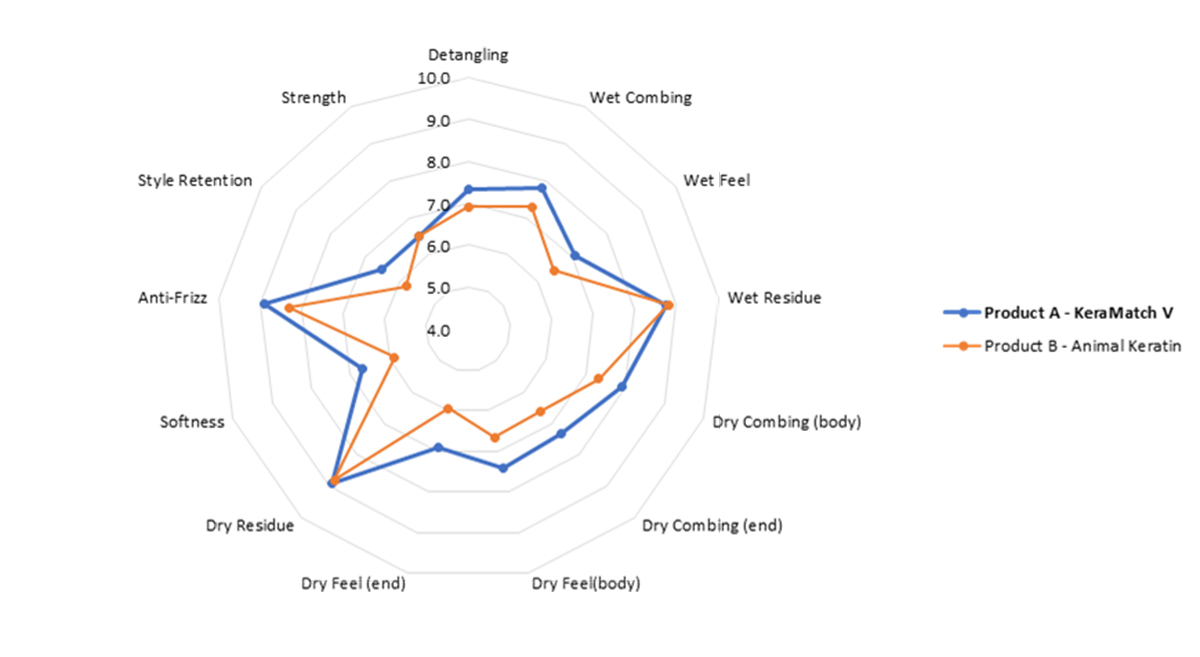 What are you most excited about developing in the coming years?
Consumers are looking for more plant-based options as they are perceived as being more sustainable and better for you, so we're focusing on innovating different plant-based ingredients that are sustainable, but also effective. We've had a few recent launches in this area; a vegan alternative to keratin, a vegan emollient that can be used as a sensory alternative to silicone and, most recently, a vegan lanolin alternative.  We're meeting a demand for the conscious consumer, but it is also more sustainable.
We can provide composition statements, vegan-suitable statements and origin statements, so you have true transparency into our sources, testing and regulatory information on top of just your normal certificate of analysis and technical data sheets. A lot of our customers really dive into that data and, then, some do their own further testing as well. Our customers feel confident with us because we can provide transparency through our testing and documentation.  
Is there an example of a vegan ingredient from Croda that tested better than an animal-derived ingredient?
We tested our new proprietary non-animal derived keratin replacement, KeraMatch V, against the animal-derived ingredient and two commercial benchmarks because brands want to know if it's better than the traditional option and if it's better than what's out there.  KeraMatch V tested as well as the animal-derived version, but, in certain sensory tests, it actually performed better. We conducted a test using 21 panelists with color-treated hair. A portion of the hair had a basic conditioner containing 1% active KeraMatch V and a portion used the conditioner containing 1% active animal-derived keratin. On 18 out of 21 test subjects' hair, cosmetologists preferred the side treated with KeraMatch because that side felt more moisturized and hydrated than the side treated with animal-derived keratin.  
Interested in working with Croda? Get in touch here.