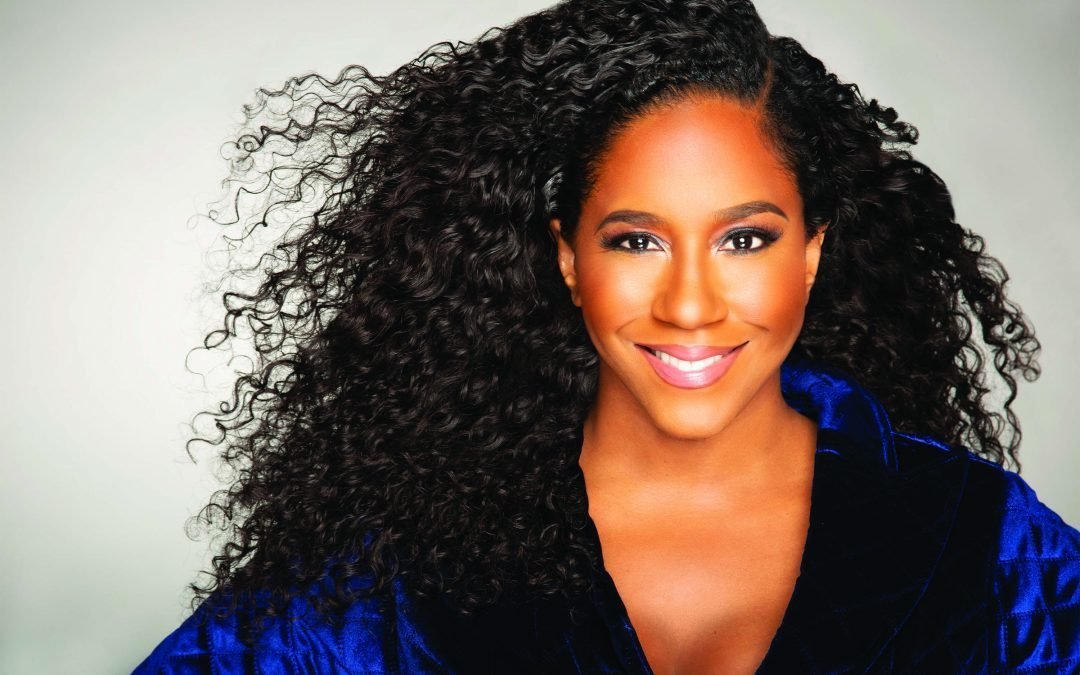 Curls Founder Mahisha Dellinger Enters The Blazing CBD Category
Mahisha Dellinger is at it again.
Seventeen years ago, she parlayed disappointment in what was available on the market for natural hairstyles into the haircare line Curls. Developed with $30,000 of her savings, the line is now estimated by industry sources to generate $50 million in annual sales. Curls is considered a trailblazer in the natural hair segment, a major growth driver in the $85.5 billion global haircare industry.
Dellinger isn't satisfied with building one successful business. She's entering the burgeoning CBD category with the brand Herbn Goddess. It could become even larger than Curls, predicts Dellinger. The debut product is an oil, but she sees the potential to stretch into facial treatments and other beauty categories. "This is my new baby," says the mother of four. "It is something I haven't done before. I'm starting all over."
Like Curls, Dellinger pursued her passion to create Herbn Goddess. "It started with me looking at something for me," says Dellinger during a preview of the brand in Manhattan. "I learned that CBD helps relieve stress and anxiety, which I have a lot of stress in my business." She notes CBD is helpful for symptoms of menopause such as night sweats and moodiness.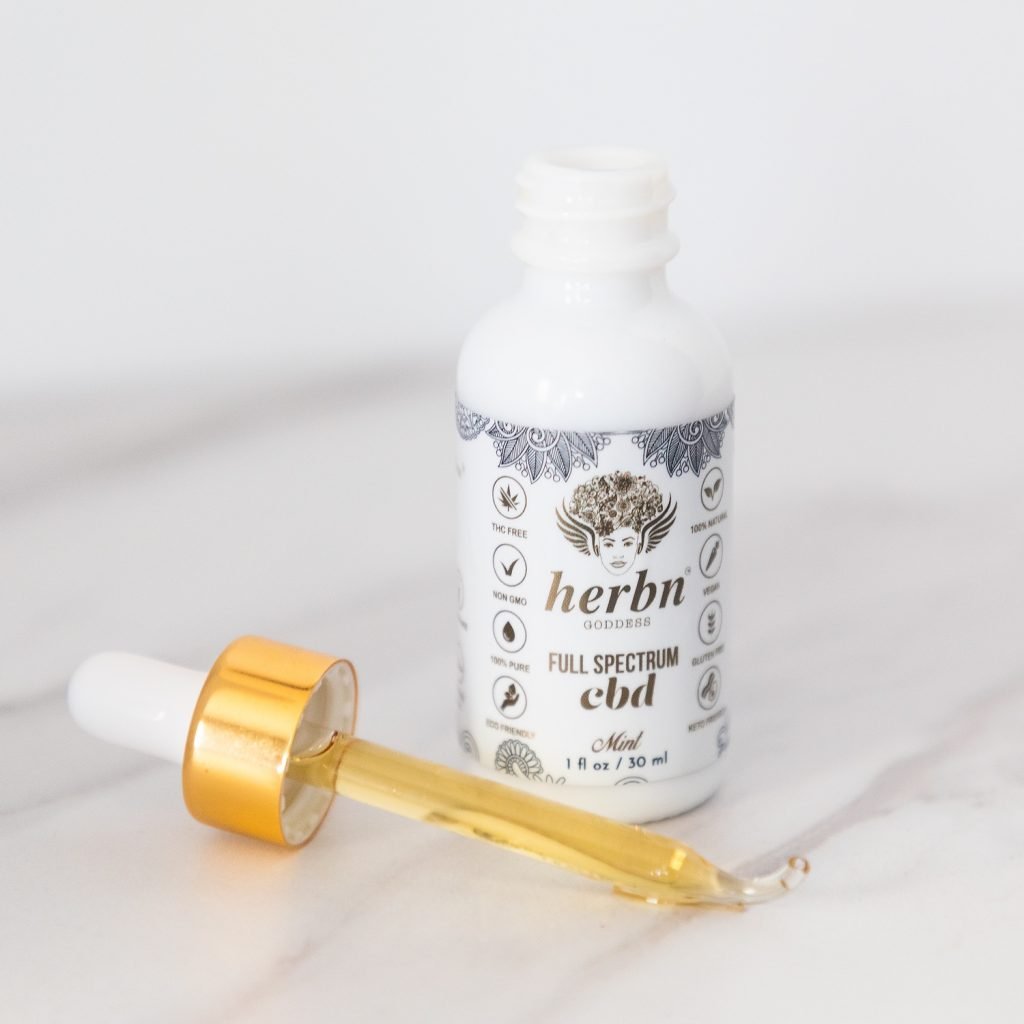 Herbn Goddess will confront a crowded CBD field. Dellinger emphasizes it's distinct from most CBD purveyors because she's done her homework on CBD suppliers to identify the best for its formulas. The products don't contain THC and rely on full-spectrum CBD. "The biggest thing is that, because it is not regulated, you have to understand where CBD is sourced. There is stuff on the market that isn't really pure or is a watered-down version," cautions Dellinger. Herbn Goddess's website, where the products are being sold, has certificates of quality assurance and internal analysis detailing the potency, terpenes, pesticides and heavy metals makeup of the hemp oil in its products as well as the lack of THC in them.
First out of the gate for Herbn Goddess is an oil that has 1,000 milligrams of CBD and retails for $89.99 for a 1-oz. bottle. Next year, Dellinger will build the brand's portfolio to encompass facial sheet masks, pain management cream, gel capsules with melatonin, tea and coffee pods, and a women's personal care product. "I haven't named the personal care product yet," she laughs. "I just got the lab samples, but it is going to be fun because it heightens the experience."
In addition to CBD, each product will be packed with complementary ingredients. For example, there will be collagen in the facial masks and aloe in the feminine lubricant. Although separate from Herbn Goddess, Curls will bring CBD to its haircare products as part of a range called The Dope Collection priced from $15 to $20.
Retailers are charging into CBD landscape, and Ulta Beauty, Sephora, CVS, Walgreens, Kroger, Neiman Marcus, Saks Fifth Avenue and Dillard's are among those that have made room for cannabis merchandise. Dellinger's track record with Curls could provide her an edge over Herbn Goddess's competitors as netting shelf space at major chains. Another advantage, she points out, is that her brand plays in the female wellness space. Dellinger says, "I want to give women the opportunity to be the best wife, mother, friend, athlete, sister…that they can be."
"Curls started as a side hustle of sorts and look how it grew. We hope for the same with Herbn Goddess."
Education on Herbn Goddess's site is extensive. Its Instagram account will teach people about CBD and its benefits, too. The demand for CBD is strong. In a report called "The CBD Effect: A Rapidly Emerging Consumer Trend," marketing agency Acosta projects CBD product sales will hit $20 billion by 2024. It discovered pain, mental health and overall wellness are the chief reasons consumers turn to CBD products.
An informal survey of millennial editors and influencers at the recent launch event for Herbn Goddess supported Acosta's research. They revealed they pick up CBD products for anxiety. A rare boomer in attendance gave the nod to CBD for inflammation. Dellinger laughs, "My mother is using it for pain management after I convinced her it won't get her high."
While she rolls out Herbn Goddess, Dellinger is keeping Curls' momentum going. The brand has expanded its assortment with The Green Collection—every product has a green element—focusing on hair health rather than texture. It's sold exclusively at Target. Curls has also extended its merchandise range with The Ultimate Styling Collection, which is currently available online and will roll out to retailers in 2020 with four gels priced at $5.99 for 8-oz sizes.
"Styling is the fastest-growing segment [of textured hair], and gels are the most popular form," says Dellinger. According to IRI data for the 52-weeks ended Aug. 12, gels churned out 3% gains while relaxers plummeted 12%, hairsprays were flat, and shampoos advanced just over 1%.
Dellinger is optimistic Herbn Goddess will follow Curls' trajectory and have an equally bright future. "Curls started as a side hustle of sorts and look how it grew," she says. "We hope for the same with Herbn Goddess."