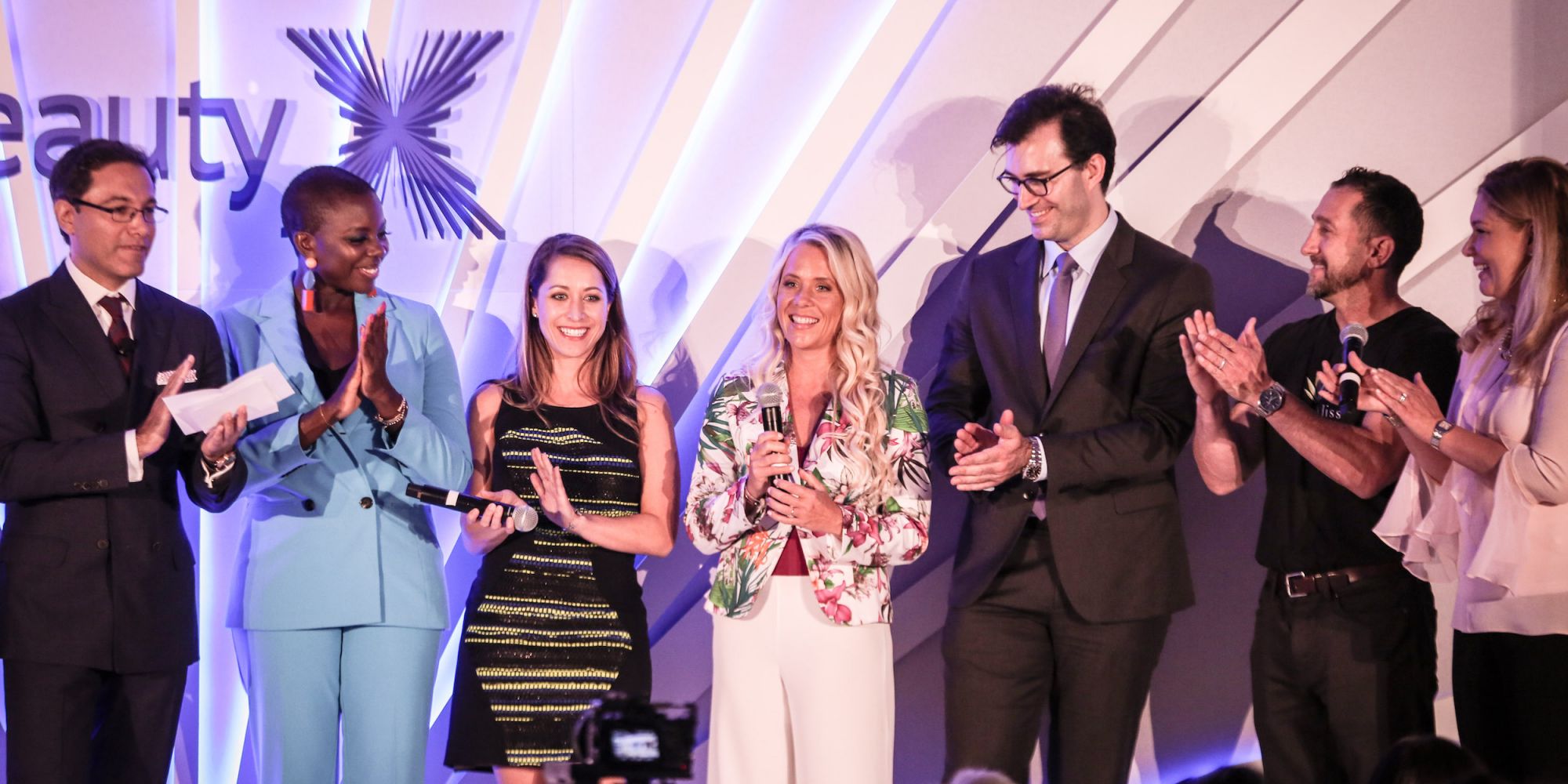 O'o Hawaii Sweeps Deal Appeal Competition At BeautyX Capital Summit
Holly Harding and her skincare and wellness brand, O'o Hawaii, walked away with a clean sweep at Deal Appeal, the investment-focused live learning competition that capped off BeautyX Capital, Indie Beauty Media Group's third and final BeautyX Summit
 of 2018.
Three brands that exhibited at Indie Beauty Expo New York, Cannabliss Organic, Joséphine Cosmetics and the ultimately victorious O'o Hawaii, presented their brands' investment proposals live on the BeautyX Capital stage at New York meeting venue Convene to an investment committee made up of three beauty and investment luminaries: Rich Gersten, a partner at Tengram Capital Partners, Carol Hamilton, group president of acquisitions at L'Oréal, and Gail Zauder, managing partner at Elixir Advisors.
O'o Hawaii founder Holly Harding nabbed all three judges' prizes as well as the audience choice award. The spoils of her victories are six hours of one-on-one mentorship with each member of the investment committee and a ticket to a 2019 BeautyX Summit of her choice.
Prior to Deal Appeal, the participating brands were paired with advisors that they worked with in the weeks leading up to BeautyX Capital to prepare pitch decks and presentations. The advisors were Luc-Henry Rousselle, director at LSH Partners, Ashleigh Barker, vice president at Michael Dyens & Co., and strategic growth advisor Nicole Massimi.
"Luc-Henry provided me insight on things I didn't even think of. It's great to learn new information. The whole process was really helpful," says Harding. Massimi guided Cannabliss Organic founder Nicholas Christensen, and Barker assisted Joséphine Cosmetics founder Sholayide Otugalu.
Rousselle, who has been involved with Smashbox, OPI and GlamGlow deals during his investment banking tenure, was effusive about his advisee's stellar performance. "As an M&A advisor focused on the personal care and beauty space, it was a pleasure to participate in Deal Appeal and support O'o Hawaii," he says. "I am very pleased with O'o Hawaii's unanimous support from the jury and the public. I wish Holly and her team continued success."
Harding may have triumphed during the competition, but she wasn't the only winner. BeautyX attendees benefited from the feedback portion of competition, during which investment committee members commented frankly on each brand founder's presentation. The IC members broke down the parts of the contestants' presentations that were and were not effective. All agreed Cannabliss has a brilliant name that should be trademarked posthaste, but asserted the brand's $2 million capital request needed to be fleshed out.
"You need to be more structured in your approach," instructed Gail Zauder, a 30-plus year investment banking veteran who shepherded the sales of two of Marcia Kilgore's beauty companies, Bliss Spa and Soap & Glory, making Kilgore hundreds of millions of dollars in the process. "You're asking for a lot of money. I couldn't really figure out what you were going to do with it and what my return would be."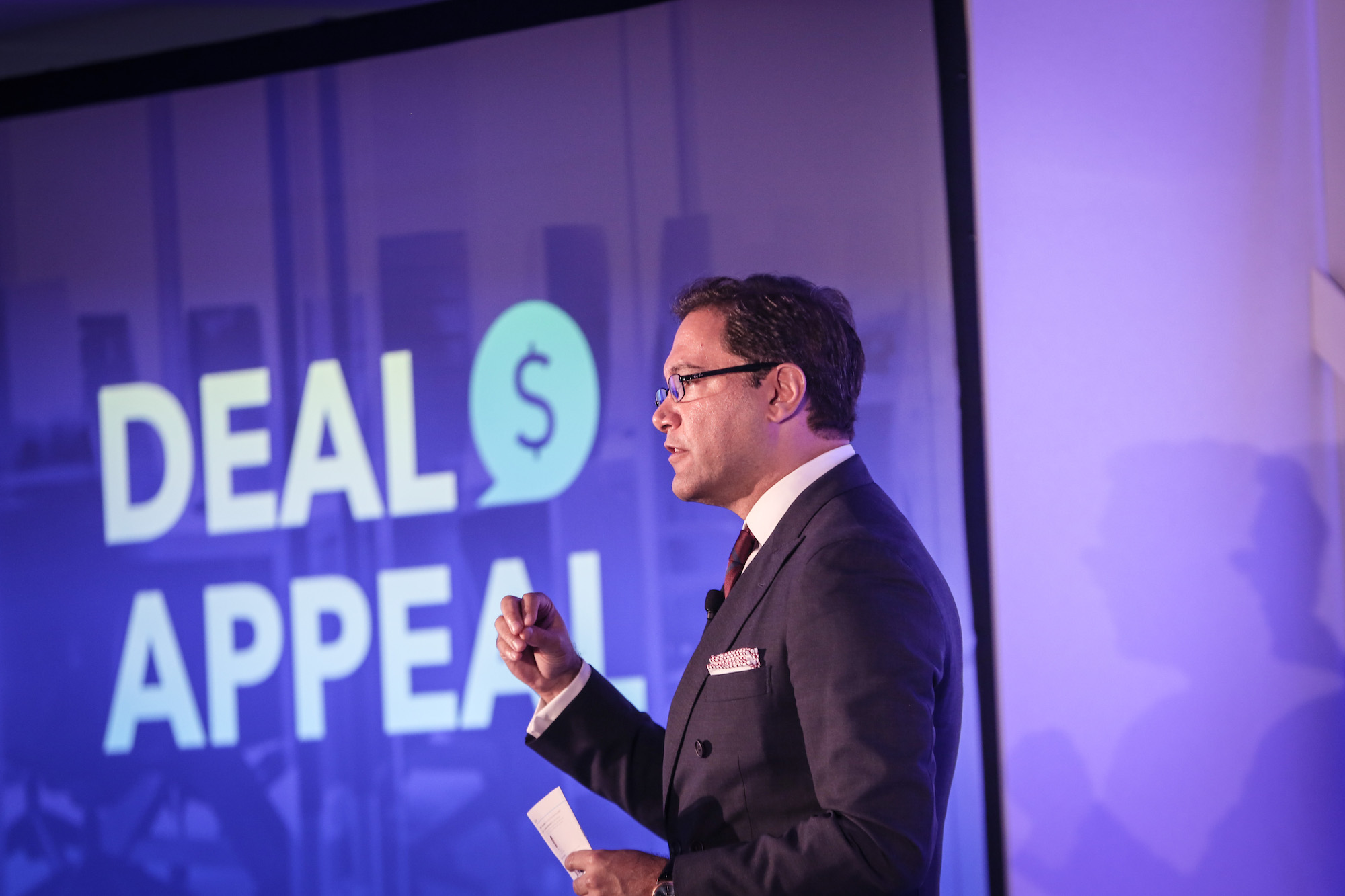 The investment committee members also explained why they selected Harding as the winner. Hamilton said Harding's status as a second-time entrepreneur did not influence her choice, but Zauder and Gersten gave that fact significant weight. "As an investor, we love people who have [done this] before," shared Gersten. "You've been through it. You've got scars on your back. That experience, for us, is invaluable."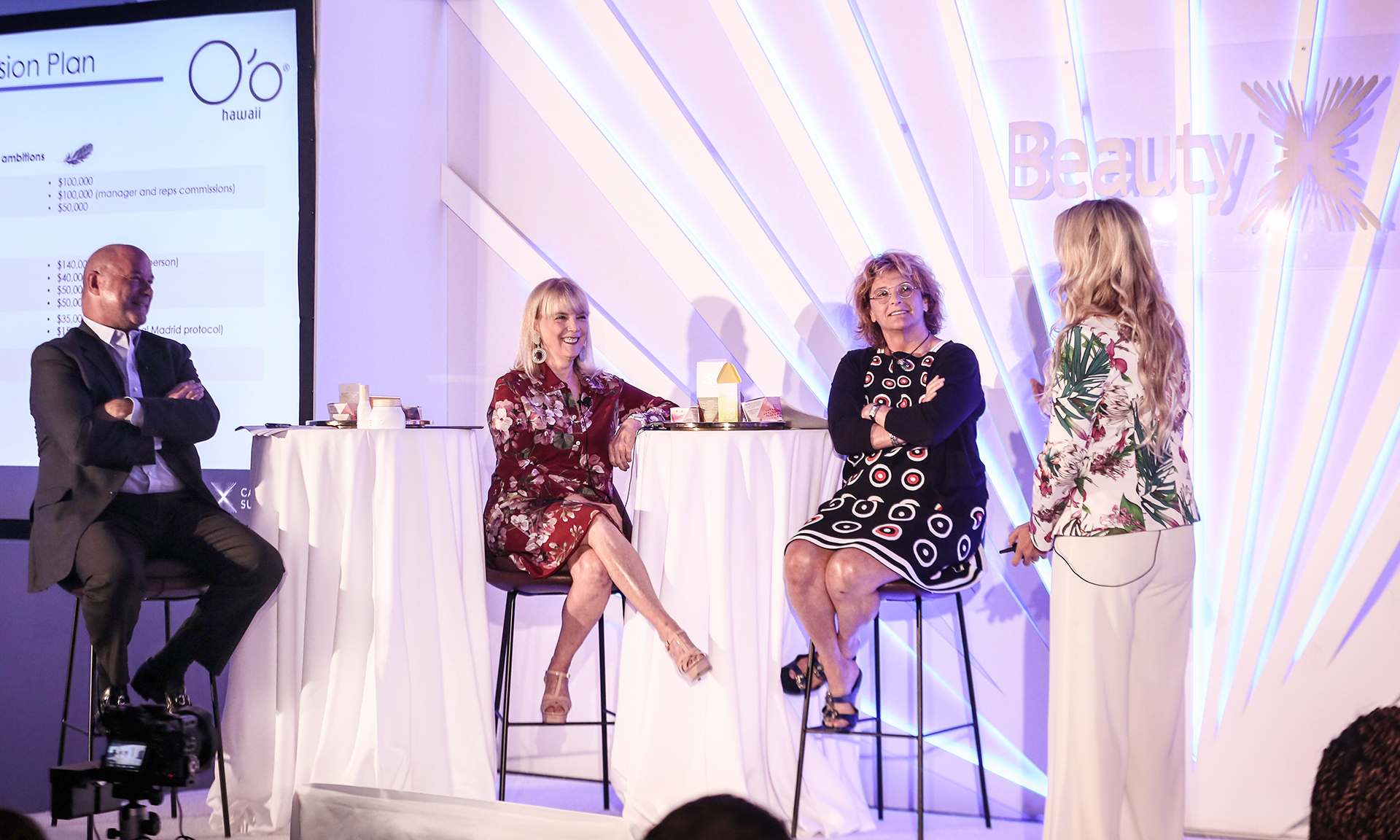 The investment committee members were drawn to O'o Hawaii's on-trend branding and formulations, too. "It's really well-done," said Hamilton. "I love the packaging and the name. Your biggest opportunity is to make sure that the richness of the nature and the abundance of the superfoods are what you emphasize about the line."
IBMG co-founder and Deal Appeal master of ceremonies Nader Naeymi-Rad believes Deal Appeal was the perfect finale to BeautyX Capital Summit's two-day educational program. "The Deal Appeal live learning exercise fulfilled its purpose and provided the BeautyX audience with a shared experienced which enabled them to understand the key factors impacting an investment decision," he says. "It highlighted many of the key factors investors take into consideration such as the importance of a founder's credibility as well as the mechanics of preparing and delivering an investment presentation. O'o Hawaii's clean sweep also demonstrated that, in real-life, the winner can take it all."