Dr. Dennis Gross Skincare Co-Founder Carrie Gross On How The Brand Has Remained Relevant For Decades
While Dr. Dennis Gross Skincare features the name of the practicing dermatologist and skin cancer researcher that launched it more than two decades ago, Gross's wife Carrie is the brains behind a lot of its operations. She began her career in fashion as a merchandising director and left the industry after 12 years to help bring Dr. Dennis Gross's now pervasive Alpha Beta Universal Daily Peel to market. Packed with acids, the product promotes cell turnover and has gained a cult following from celebrities and beauty editors alike.
Gross uses Alpha Beta daily. "The best is when you have a journey through the different flavors," she says, referring to the products' Universal, Gentle and Extra Strength versions. "Some people actually have a peel wardrobe and, based on the day of the month or the season or whatever is going on with your skin, if you're stressed or dehydrated, you can use different flavors, but, me, I'm Extra Strength every day."
Beauty Independent talked to Gross about the evolution of Dr. Dennis Gross, capturing a new generation of customers and why, after 21 years of being bootstrapped, the brand decided to take on investment.
How did you get involved with the brand? 
I grew up in California, and I wanted a career in fashion. I moved to New York and was working in fashion. I did a lot of traveling to Europe and back to L.A. It was a pretty busy, hectic lifestyle, and my skin was showing signs of aging from previous sun damage and the travel. So, I actually started exploring aesthetic services earlier than most people.
I got a facial right before my first date with Dennis. It was a coincidence. I didn't even really think of derms as beauty gurus at the time. I thought of them as pimple poppers. We started talking about skin, and I was telling him about my journey and looking for products that work. I'm like, "There's nothing available." This was in the early '90s.
He started to tell me about the advances in cosmetic dermatology, and this was before Botox. There was no over-the-counter retinol, there were no state-of-the-art lasers—and there was certainly nothing you could do at home. Everything was painful, expensive and had downtime. It wasn't ideal for someone's lifestyle like mine. I had to show up at meetings. I didn't have two weeks to be suffering in my apartment.
I would bring home products I would purchase from the beauty counters, and Dennis was really shocked by the ingredients being used. There were no active ingredients. There were basically just hydrators, nothing that builds collagen, and works on pigmentation and pores. I really felt in my mind that we were going start a brand, but there wasn't that aha moment. I didn't want to launch a brand with just a moisturizer because that's not a clearcut position in the market. I was really looking for that white space: What could we bring to the consumer that was innovative and different, and could be a game changer?
Through the course of all of this we got married. I did retire from my career in fashion at this point because we wanted to start a family. Then, lo and behold, Dennis created this treatment at his practice. He mixed up some acids, bases and antioxidants in his exam room, and he started using it on his patients. One day he called me and was like, "You need to come to my office because I think I have something really interesting."
I was pregnant with twins at the time, and I said, "Just bring it home to me." He brought it home and peeled me in our bedroom. I looked in the mirror, and I was literally floored. My skin felt transformed. It didn't hurt. There was no downtime. It was the fastest, most effective, transformative treatment I ever had. The light bulb went off. I told Dennis, "I'm going to start a brand," and he's like, "What are you talking about?" He's looking at me with my belly, pregnant with twins. I'm like, "No, I'm serious. As soon as these babies are born, I'm starting a brand."
Our strategy was to go to the professional spa channels. We started with a version of his doctor's peel for licensed aestheticians. We had an educator and started with a small collection of products. It spread through word of mouth. That is how we've grown. The Alpha Beta Peel is still our hero product.
What was the brand launch like? 
It was a time where the conversations around acids were just starting. Do you remember the episode from "Sex and the City" where Samantha gets a peel? That was real life. People were coming to Dennis's practice with burns. They basically thought you had to destroy the skin barrier in order to have it grow back healthier. Actually, that can leave permanent damage.
There were people that would say, "You will never touch my skin with an acid, never in a million years." Then, there were other people that were like, "Bring it on, give it to me stronger, I want it." So, acids were polarizing, which is a nice thing because the beauty press would write about us. Editors really were our angels in helping us spread the word.
I had an independent salesforce at that time. This was in the early 2000s, and Sephora had just come to the U.S. We launched at Nordstrom and Sephora. The consumer journey was a beautiful thing because they would go to a resort like Canyon Ranch or they'd go stay at Ritz Carlton, they'd get treatment from the aestheticians at the spa, then would go shopping at Sephora or Nordstrom, and they were able to see the products. The spa channel gave us credibility.
The consumer understood that Dennis was a practicing dermatologist, that we worked with these premier health and wellness resorts, and that we're carried at prestigious beauty destinations like Sephora and Nordstrom. Back then, we didn't even have a website. We had a product catalog. There was no Instagram. We've got a heritage that goes way back.
We're never going to be a super complicated 12-step or 15-step skincare brand. We started with the cleanser, Alpha Beta Peel, which is your at-home two-step treatment, then we followed with serums, moisturizers, SPF and eye treatment. That was it. Today, we have organized the architecture around ingredients with specific delivery systems. So, how do you get vitamin C into the skin? We have a collection of products specific to delivering vitamin C into skin cells. We have a retinol collection. We have a collection of products about plumping and hydrating with hyaluronic acid and marine algae. We have SPFs.
Then, we have our devices that have been a really, really exciting breakthrough for us. The ability to put these tools in consumers' hands to treat their skin at home, particularly during the pandemic, when no one could get to a facialist or a doctor, has been something that our clients feel so grateful for.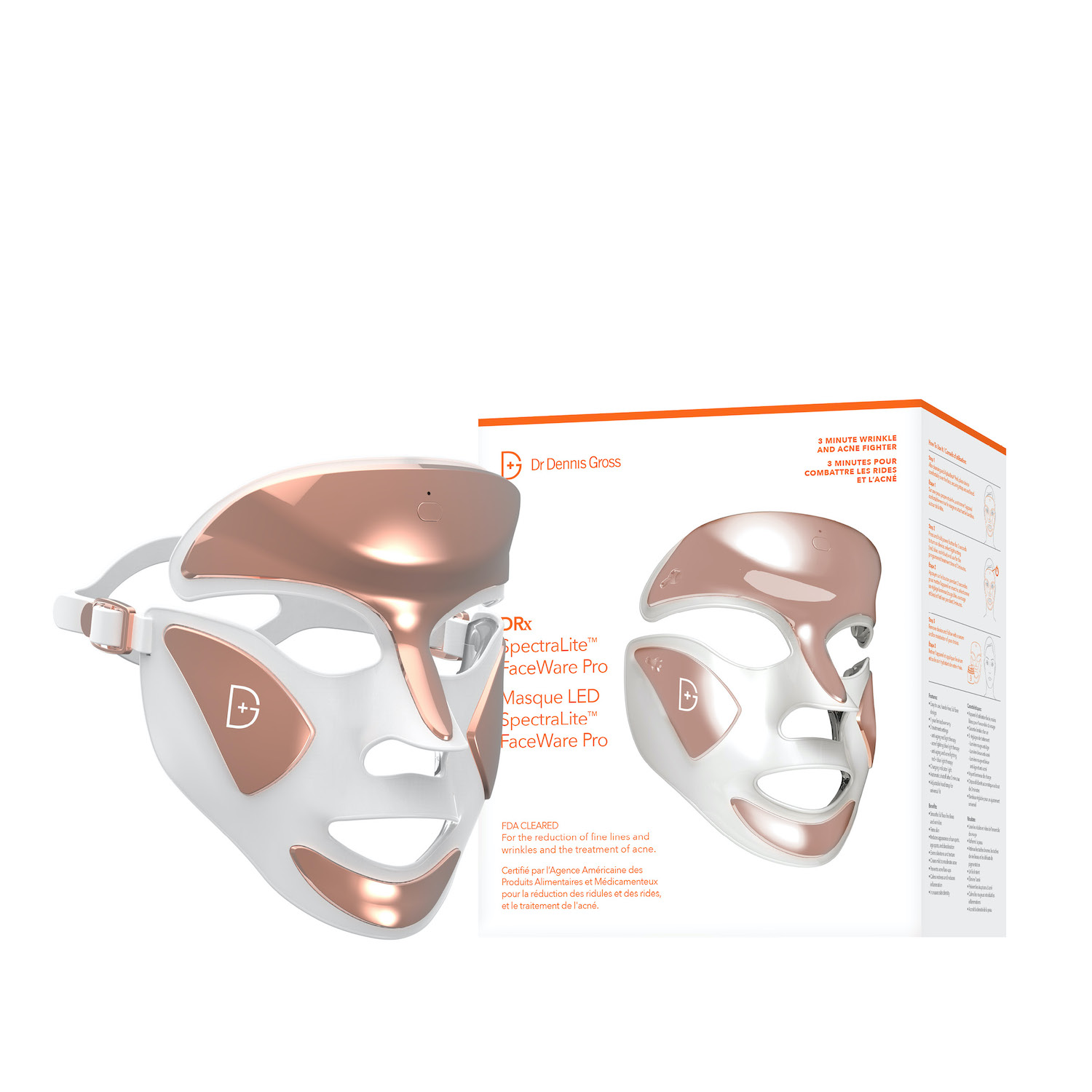 How do you approach expanding the assortment?
Our products are based on scientifically proven active ingredients. If a new ingredient is discovered or Dennis does research, then we might launch a new category. We typically evaluate our brand assortment multiple times a year and make sure it's the best it can be.
We've relaunched and reinvented our retinol and ferulic acid collection. There were some new ingredients and studies that came out. We were like, wow, this is really exciting stuff, and these ingredients would pair beautifully with retinol. It would allow us to reinvent this category. We changed the components so that they're all sustainable and recyclable. We updated the formulas to be more efficacious, but still super gentle. We're helping the client to navigate, what's the right retinol for someone in their 20s? Someone in their 30s? Somebody in their 50s? We have this whole campaign around retinol.
Again, we're not going to keep launching new products over and over and over again. We want to make sure that everything we're putting out there is the best it possibly can be. When there are advancements and innovation, we're going to take it in and upgrade our formulas.
How has the branding evolved? 
We started our brand as MD Skincare because Dennis was like, "We're going to be a beauty brand with the name Gross on the package? I can't do it." I'm like, "OK, fine. I hear you. That might be a little tough for us." So, we started off with a very generic name.
We hired a graphic designer, and they told us, "It should look very doctorly." I'm like, "OK, I don't know what I'm doing, so I have to trust you." The color story and the palette were muted, and the name was MD Skincare. That lasted for about a year and a half, and I'm like, "I can't look at this. This is awful. This is so ugly. I'm changing it."
Dennis's favorite color is orange, and I'm a yoga person. I love all the vibes around orange and what orange stands for, which is healing, and it's got a very upbeat, happy energy. So, I'm like, "We're going to be an orange brand." We hired a different graphic artist, and we changed the name to Dr. Dennis Gross because it really is all about his credibility and what he believes in. We were like, "Why are we pretending that that isn't important to the philosophy and what we bring to the consumer?'
The biggest jump we have taken was at the beginning of the pandemic. After about a month of lockdown, I said to my team, "What I want to look at, what I want to hear, everything is changing. It's not going back, and we need to evaluate our brand." We did a deep dive, and we're actually launching a new website with new branding elements.
We wanted everything to be very authentic and real to how the consumer is actually using the products. It's not walking down the street or posing in front of a mirror smiling ear to ear as she puts her moisturizer on. We use real skin, real models, real imagery and comforting, reassuring language. Even our color palette softened a little bit. We keep evolving with our customers' lifestyle and sensibilities.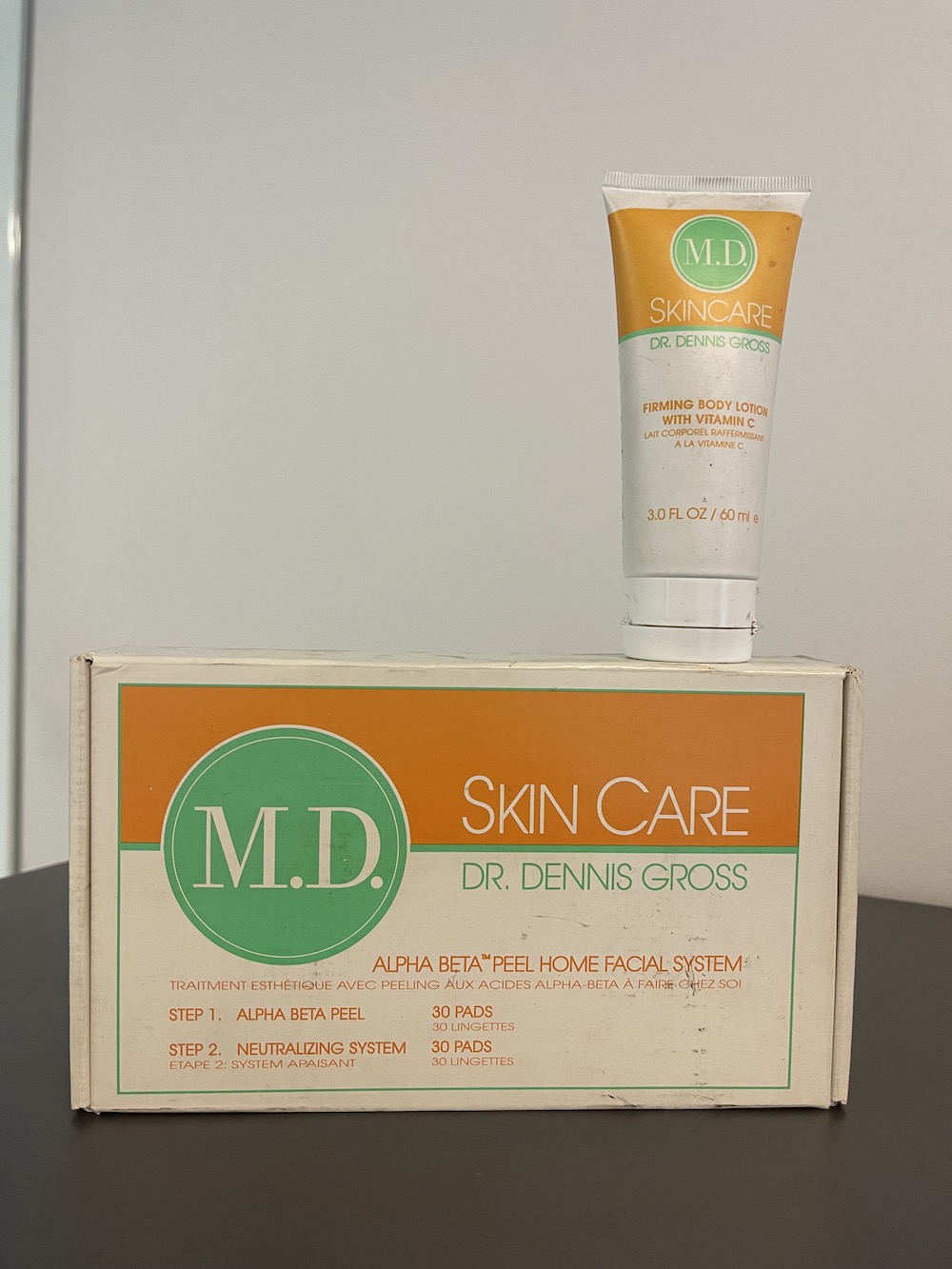 Who are core Dr. Dennis Gross customers today? Have they changed over the years?
Initially, it was mostly women 35 to 50 years old that were looking for treatments focused on anti-aging. Today, it's completely changed. We have quite a few men that buy our products. We have women of all ages but they're not looking for a sweet watermelon scent. They're looking for clinical results. We use third parties to test our products. They want a doctor and that credibility.
It's the opposite of the customer that walks into the beauty counter to buy her makeup at Chanel or Nars and, then, they throw in whatever cleanser and moisturizer the makeup artist offers them. Our consumer starts with her skincare. Of course, she's going to go buy makeup, too, but she's not buying makeup and skincare from the same brand.
How have you reached younger consumers? 
During the pandemic, we definitely accelerated. Being that brick-and-mortar stores and spas closed their doors, we were able to take all of our energy and attention into the digital space. We focused on a much more robust influencer program—nanos and micros along with some mega. We were able to be online doing masterclasses, digital consultations and letting the consumer meet Dennis in a very intimate way. People were vulnerable, and they wanted help. They wanted reassurance about their skin issues and even other health issues.
As a doctor, he's focused on skin, but he's also very reassuring when it comes to talking about sleep, exercise, diet and managing stress. Our approach to taking care of someone is very holistic. Your skin is your largest organ, it does reveal a lot about what's going on inside. We're not going to claim that we're nutritionists or anything other than a dermatological brand, but the skin reflects health.
The brand took on a minority investment last year. Why was it the right time to do so?
We started off very focused on North America, and we built a strong business. We weren't just a New York brand. The brand resonated on the West Coast, it resonated in Kansas, it resonated in Texas. Then, we expanded into Canada and the U.K.. We had tremendous, tremendous success. Then, we wanted more.
The next obvious step was Asia and other markets like the Middle East. In order to do that properly, you need money in the bank to invest in order to grow. We also wanted to accelerate brand awareness digitally. You need expertise there, too. I've been running this company for 20-plus years, but I don't claim to know everything about how to scale a business and launch in China. It's really nice to have a very serious board of directors and private equity that has a family of brands. You learn from each other.
Almost every single day over the years, I would get at least one email from somebody interested in learning about the opportunities to invest in our brand. I always felt like those were people in it for the short term. I've always taken a long-term approach. It's always about building the brand and the credibility of our products. At the end of the day, there was bidding, and we ended up going with Main Post Partners in San Francisco. We haven't looked back for a minute. It's been the smoothest, most lovely relationship. We couldn't be happier.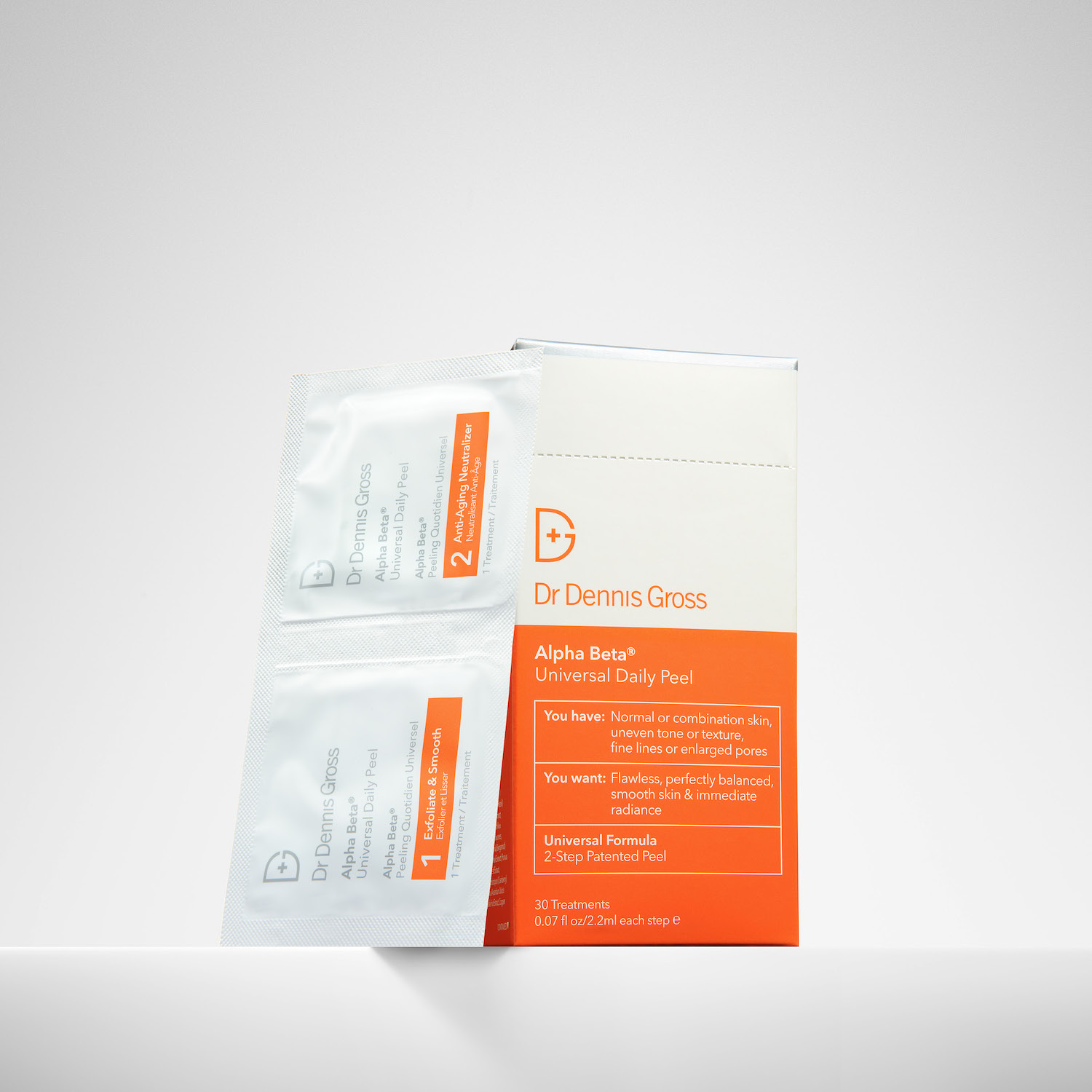 What have you allocated the investment to so far? 
We haven't really tapped into it. We are a profitable company, and that was one of the things that [our partners] really loved. We are very solid financially and, when I took the investment, it wasn't because I needed money. It was because I wanted that brain trust. So, the money in the bank is a nice cushion. I am accelerating spending digitally in 2022. I do have a big marketing plan that includes some out-of-home activations.
What advice would you give indie brands starting out today?
They should really be doing serious work around, what is your unique selling proposition and what is the white space out there? There are a lot of influencers launching brands, and I don't know that those brands are going to have staying power.
It's bumpy in the beginning because you end up going into debt. So, in the early stages, you have to invest. Do you have the right partner? Dennis and I funded our own brand, and I didn't have to answer to anybody like a board of directors that would have me do something that might not necessarily be right for our brand in the long term. We were able to stay true to our mission and heritage.
"There are a lot of influencers launching brands, and I don't know that those brands are going to have staying power."
What's the future of Dr. Dennis Gross?
I love where we're at today, and I want to just keep spreading the word and getting more and more people to discover our products. We're still to this day having to deal with the fear of acids or is retinol scary? Or are these clinical products? Should I just be using all organic? There's still so much work to be done, and there's so much important information that needs to be shared around protecting your skin from free radicals and how to achieve results at home.
The spa industry is really rebounding in a beautiful way, and people are embracing wellness with such importance. That whole lifestyle message is something that we want to continue to embrace and support when it comes to clients wanting to be their best selves and take care of their health.
Definitely more education and content from Dennis. With Dennis, we have a new series on Instagram called "On The Park Bench." So, you could get to go sit down on the park bench and ask Dennis some questions about skin. It's fun. If you want to meet him on the park bench one day, we can make that happen.