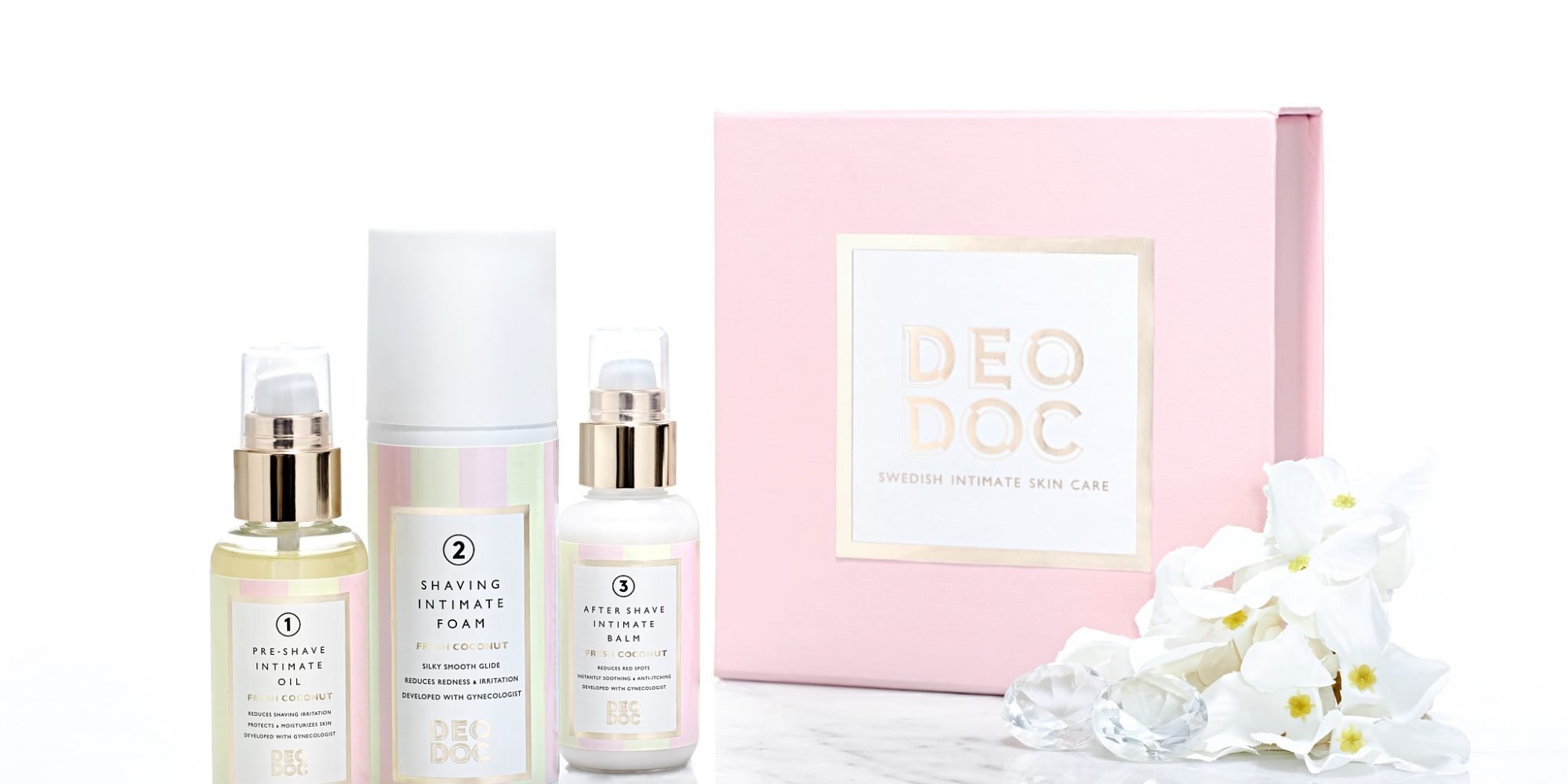 DeoDoc Extends Its Care For Down There Around The World
There might not be a term that's the female equivalent of sweaty balls, but that doesn't mean a similar condition doesn't exist for women.
"People don't actually know that they have sweat glands in the intimate region, the same sweat glands that are in the armpits. A lot of women can experience odor, and they don't know why, so they tend to wash their intimate area excessively and, sometimes, with the wrong products," says Hedieh Asadi, who founded the brand DeoDoc with her sister Hasti. "Many of the products on the market that say they're for the intimate area have very strong perfume and allergens that shouldn't be used in the intimate region."
Astounded by the lack of up-to-date products on Scandinavian shelves for lady matters, stinky or otherwise, Hedieh, then a practicing doctor, and Hasti, a business school student, developed a pH-balanced deodorant spray for the vulva in 2013 that kicked off DeoDoc a year later. It quickly became a bestseller in the Asadis' native Sweden and led to DeoDoc profitably doubling annual revenues in the years since as it's expanded internationally, including to the U.S. with Violet Grey in July, Japan with Isetan in September and Sephora Germany last month.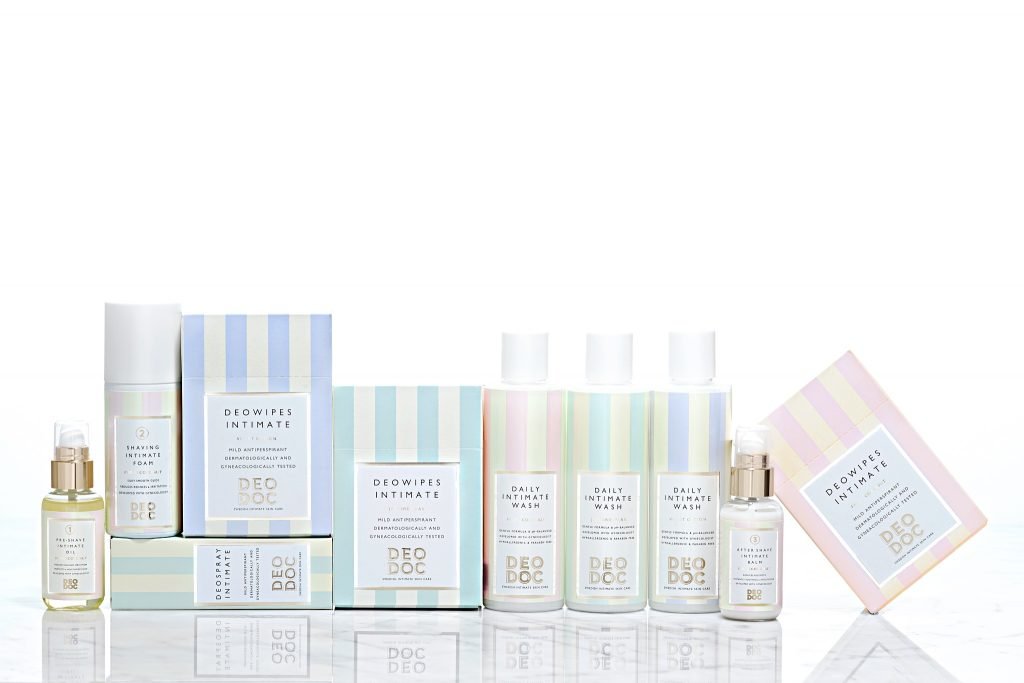 The Asadis' plan to make intimate skincare products grounded in medical expertise, but designed with upscale beauty sensibilities wasn't met with universal approval. When Hedieh decided to go full-time at DeoDoc as its sales picked up, she recalls, "My colleagues were like, 'You're crazy quitting your job to do this.' All my friends said the same things, and our parents wanted to kill us for doing this. Everyone from investors to journalists were patronizing because we were two young immigrant women, and we'd never done anything like this before."
Despite the doubters, Hedieh, now 35-years-old, and Hasti, 29, were convinced DeoDoc met a broad need and that candid public talk about women's private parts would find an audience. Today, the brand is available in more than 800 retail doors globally, and its assortment spans 14 products. Among the products are Intimate Calming Oil, Intimate Deowipes, Pre-Shave Oil, Shaving Foam and After Shave Balm.
"Our aim is to be the world's leading intimate skincare brand. We hope to expand worldwide because we want to offer women all over the world the chance to have good intimate skincare products."
And it's just beginning. The Asadis have bold ambitions to turn DeoDoc into a major player in a feminine care market that's adjusting to millennial preferences for sleek aesthetics, frank messaging and stigma smashing.
"Our aim is to be the world's leading intimate skincare brand. We hope to expand worldwide because we want to offer women all over the world the chance to have good intimate skincare products," says Heideh. Simultaneously, she adds, "Our biggest mission is to empower women and educate them about their vulvas and vaginas to understand what's going on. A lot of women say vagina for everything, but, actually, you have a vulva on the outside and the inside is called a vagina."
DeoDoc's products are intended for the outside. While in the Nordic countries where DeoDoc started, its original product, Intimate Deospray, is a top performer, its Intimate Wash is the standout seller in the U.S., where Heideh reasons intimate deodorants aren't as much of a novelty as they were in Sweden at DeoDoc's launch. Veteran gynecologist Gunvor Ekman-Ordeberg provides input on DeoDoc's products to ensure formulations are safe and effective for vulvas.
The Asadis have tweaked merchandise due to customer feedback. Customers persuaded them to change flip-cap containers for the washes to smaller, pump bottles portable for travel. DeoDoc recently introduced its Intimate Wash in a fragrance-free version because customers were clamoring for it. The other fragrances are jasmine pear, fresh coconut and violet cotton. The brand intends to release around two products annually.
"We dared to address and talk about an issue that has been taboo. We have been the voices making it not embarrassing to talk about."
DeoDoc's distribution strategy is to select retail partners that establish its credibility. The Asadis stressed the brand opted to first enter pharmacies in Scandinavia such as Kronans Apotek, Lloyds Apotek and Apotek Hjärtat to build trust with customers. In the U.S., the brand is exclusive to Violet Grey through the remainder of the year. "Violet Grey is very strict in terms of the products they carry. They test everything with experts," says Heideh. "In that way, they legitimize us, and we feel it's very advantageous to be sold at Violet Grey."
To spread distribution further, DeoDoc isn't currently seeking investment. The Asadis report they took out a $55,000 loan to get the brand off the ground and received an extra boost from a $20,000 entrepreneurial grant they were awarded by the Swedish government. For the brand's initial three years in operation, Heideh and Hasti didn't draw salaries from it. Today, the company is funding its growth.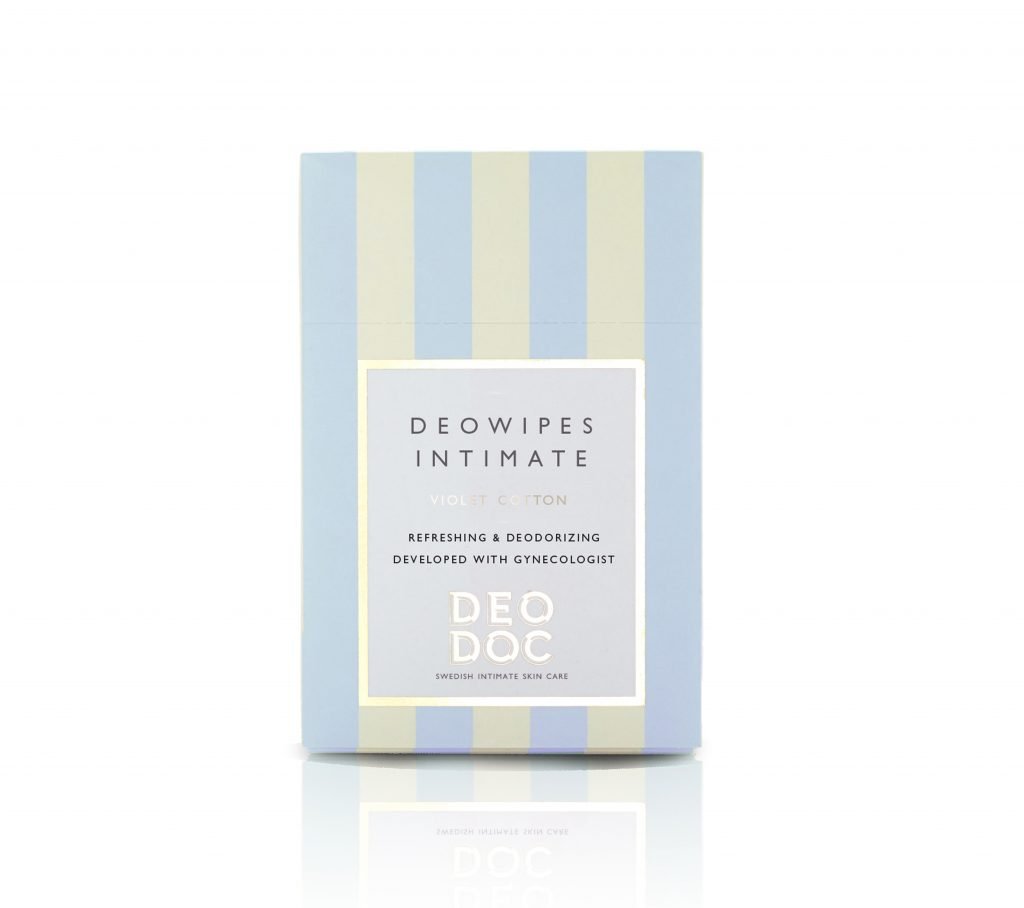 "We did have a lot of investors interested in DeoDoc, but we actually said no to all of them. We believe it's important, as women, to own our own business," says Heideh. "If you get older men investors, in particular, they don't have a clue. We don't want that."
DeoDoc, of course, will face plenty of challengers as it endeavors for worldwide dominance. The feminine care and sexual health arenas are undergoing a transformation with brands like The Honey Pot Company, The Perfect V, Queen V and Lady Suite vying for vulva and vagina product spending. In the U.S., they're jockeying for position in a feminine care segment steadily lunging forward at an annual rate of 3.1%.
The Asadi sisters believe they have a leg up on the competition. "We are the pioneers within this intimate skincare category. What's unique with us is the story of Heideh and me. We dared to address and talk about an issue that has been taboo. We have been the voices making it not embarrassing to talk about," says Hasti. "We create really superior intimate products based on real medical knowledge. We have the knowledge, and we want to share it with the world."