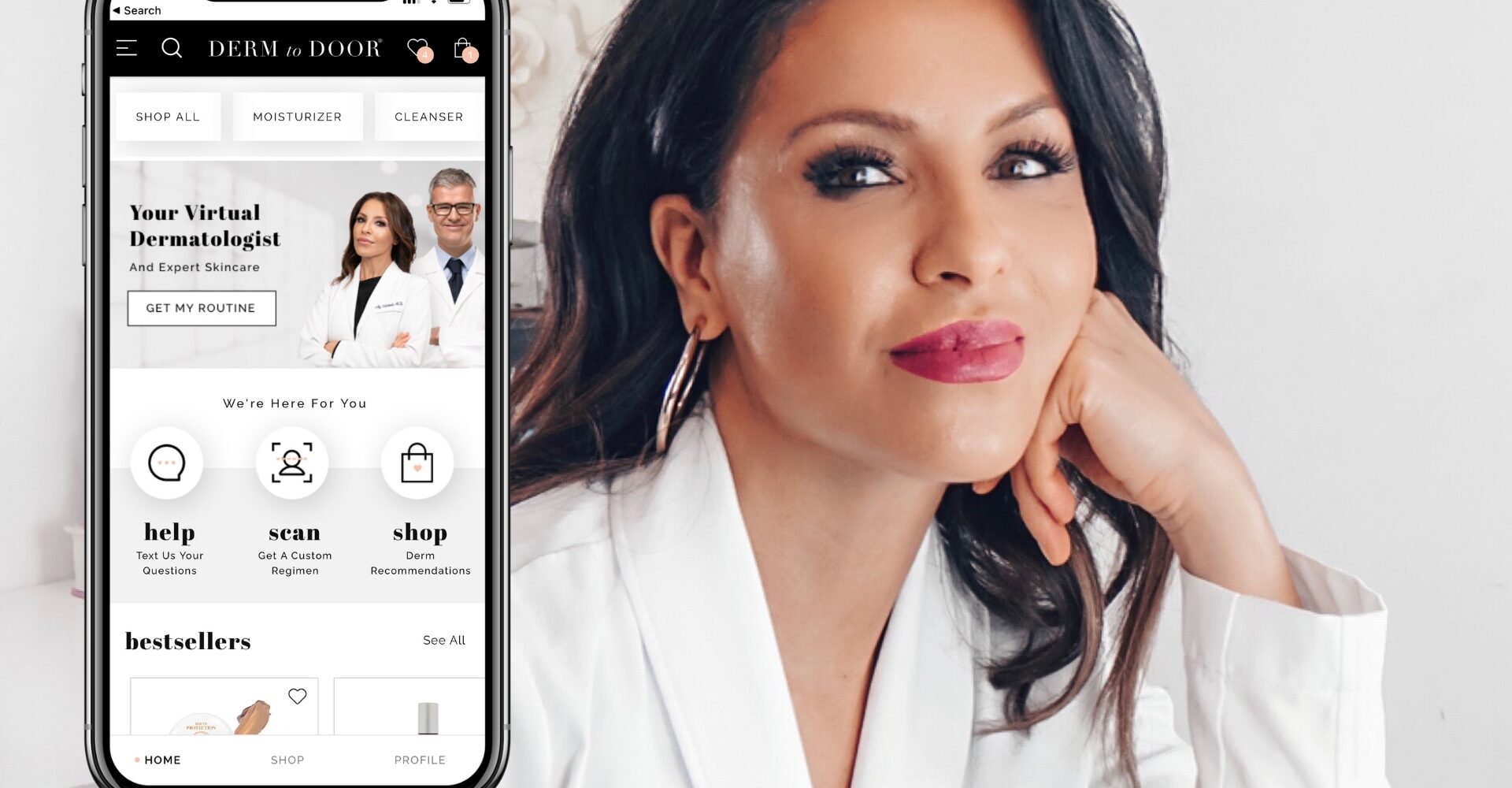 How Derm To Door Is Changing People's Relationship With Dermatology And Informing Their Skincare Choices
Dermatologist Lily Talakoub's office, McLean Dermatology & Skincare, is in the Washington, D.C., suburbs, but she wants to be everywhere—and she's getting there. Through Derm to Door, which she started in 2020 as an e-commerce platform delivering products from brands available in professional settings the likes of Image Skincare, SkinMedica, Alastin Skincare and SkinCeuticals across the United States, people can access skin and skincare guidance from a dermatologist via telehealth technologies even if they don't have one locally.
Currently in the process of raising seed funding to support growth, the company has built capabilities for its users to send scans of their skin to dermatologists, set up appointments, discuss their issues and have treatments sent to them. It also has products addressing specific conditions (e.g., rosacea, hyperpigmentation and acne) in the works. Beauty Independent talked to Talakoub about the expansion of Derm to Door's business, merchandise categories it's diving into next, the power of telehealth, her "glazed donut" approach to skincare and dislike of toners.
What led to Derm to Door?
I've been practicing for 13 years. I started my practice from nothing. People told me, "You are crazy to start a practice from nothing," but I know what women want. You really just listen to what they are saying and try to help them. After 13 years and seeing thousands of patients, the no. 1 problem is they don't know how to take care of their skin. They don't know when to tone or when not to tone, when to cleanse or when not to cleanse, for example.
When Instagram started, the problem was everybody started using what they saw everyone else using and that created more skin problems. If you go to anyone's cabinet, you'll see tons of products. No one needed to put all that on their skin, and they were doing it all wrong. We started the company to educate people on how to use the right products for their skin. We have a dermatologist on call all the time. We give skincare advice, and people are so appreciative.
We have messages at 9 or 10 at night saying, "I'm pregnant, can I use glycolic acid? What should I use for my skin type? Can I mix a glycolic acid and retinol together?" We are clearing the air and telling them what they can use. We are saying, "This is what you should be using for your skin type," or "You're pregnant, you shouldn't be using this retinol, use this instead." That's how Derm to Door blew up. People had so many questions.
Now, we are launching our telemedicine in the United States, initially in the Washington, D.C., metro area. We are doing virtual consults with people from their home. You can take a picture of your skin and ask us questions, and a board-certified dermatologist will message back with treatment guidelines.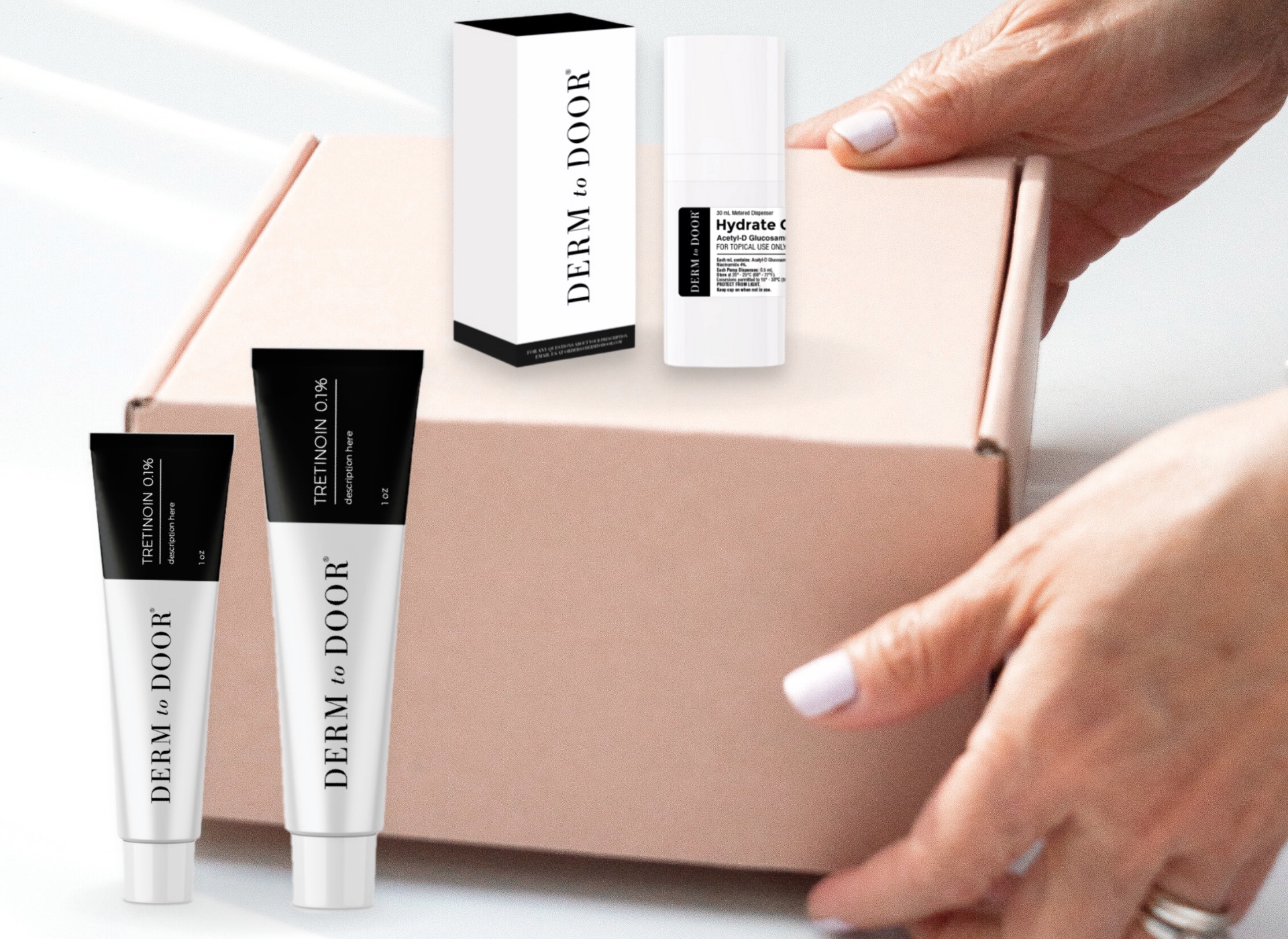 What did you start Derm to Door with?
In 2020, we started an e-commerce store that did all medical-grade skincare. The medical-grade brands all signed up right away because, when you have science backing your products, you want somebody that is talking about your products and giving recommendations on them that believes in the science.
A lot of the medical-grade brands are jumping for joy because we do so much education around skincare. If you were to go on our Instagram or our website, we categorize by conditions, ingredients, skin types and concerns. If you want a peel, we will tell you what's the best peel for mature skin, sensitive skin, etc., and we back all the skincare recommendations up with science.
We developed an app on the iOS store in 2021. Through the app or the website, we also integrated dermatologists on call. We have a live chat with dermatologists so people can ask the questions they have, whether they need a product recommendation or have a problem.
At the end of 2021, we integrated the app with the telemedicine software, and the first quarter of this year we're launching the live telemedicine app. We are beta testing it in Washington, D.C., and California. You can see a dermatologist for any condition like if you have a rash, if you have a wart or if you have a pimple that just won't go away. You don't have to wait in line, and you don't have to worry about your insurance. It's just cash. By the end of 2022, we are launching nationally.
What have you learned from users?
They are overwhelmed with all the products out there. It's such a saturated market, but no one knows what to do. People over-strip their skin. They're using too many products that are too active. They combine a glycolic acid with a retinol with a toner with a lathering cleanser, and they end up having problems. Consumers feel like more is better, and that's not always the case for the skin. Most people can't tolerate that many products with that many actives.
Do people do the facial scan?
We have over 8,000 facial scans already. People want us to see their skin. A couple of years ago, people just wanted a treatment. They would go online and say, "Give me a prescription for acne," but now our consumers are more educated, and they want expertise and someone looking at their skin and saying, "This is exactly what you need." Not all acne is acne. It can be rosacea. It can be perioral dermatitis. Consumers want expert advice to know that, and they don't just want to put something on their skin because they've been there, done that.
Can you tell us about the growth of Derm to Door?
The company has grown 10X in one year. We started with very few people knowing how to scan their skin, and now we have hundreds of people scanning their skin every month. We have people chiming in our live chat asking questions every single day. Even if they don't scan their skin, they are sending pictures every day on the live chat. A lot of people are also scanning their family members—their teenagers—because they want expertise, too.
It's very hard to get into a dermatologist. Over 70% of counties nationwide don't have a dermatologist. The average wait time to see a dermatologist is over 30 days. If you have a problem with your skin, you want to be seen. You don't want to wait months. You can see us from your home, you can see us from your work, you can see us from your car.
The other thing is that, with COVID, we exponentially grew in terms of the volume of inquiries because people weren't leaving their house to see a dermatologist or they couldn't go to urgent care because they were swamped with COVID cases. If you have a rash on your face, there's no way you want to go on Zoom, and people could reach out to us right away to see someone about it.
What's your take on social media?
Social media is a great educational resource. It is a great way to teach people in large quantities what to do with their skin. The problem with social media now is that everybody gets paid to promote everything, and people buy off of recommendations, even if they're not right for them. Derm to Door and our dermatologists are not influencers. We are experts. We are not going to get paid to promote something. We talk about products based on science, not based on advertising.
What are ways skincare brands could do better?
Brands put products out there, and they don't educate enough about who it's right for. They don't come out and say, "This is only for oily or dry skin." They want to keep it open for every consumer. That's what creates problem for people, and it also becomes negative for a brand. If I use a product that makes my skin red because it's not for me, I will tell my friend that product makes skin red. If they would educate on who the product is right for, people would have fewer negative experiences.
What kind of impact will telemedicine have on Derm to Door?
We expect the business to triple in the next year with the launch of telederm because we are going national, and we are getting consumers that don't have access to seeing a derm, have to wait to a long time to see a derm or maybe they don't have insurance so they don't see a derm. It's giving access and power to that person where they didn't have it before.
After COVID, the world of medicine has changed. More people are asking to be seen virtually than ever before. We get calls in my practice every day from my actual patients asking if they can just see us online versus coming in because our culture has shifted.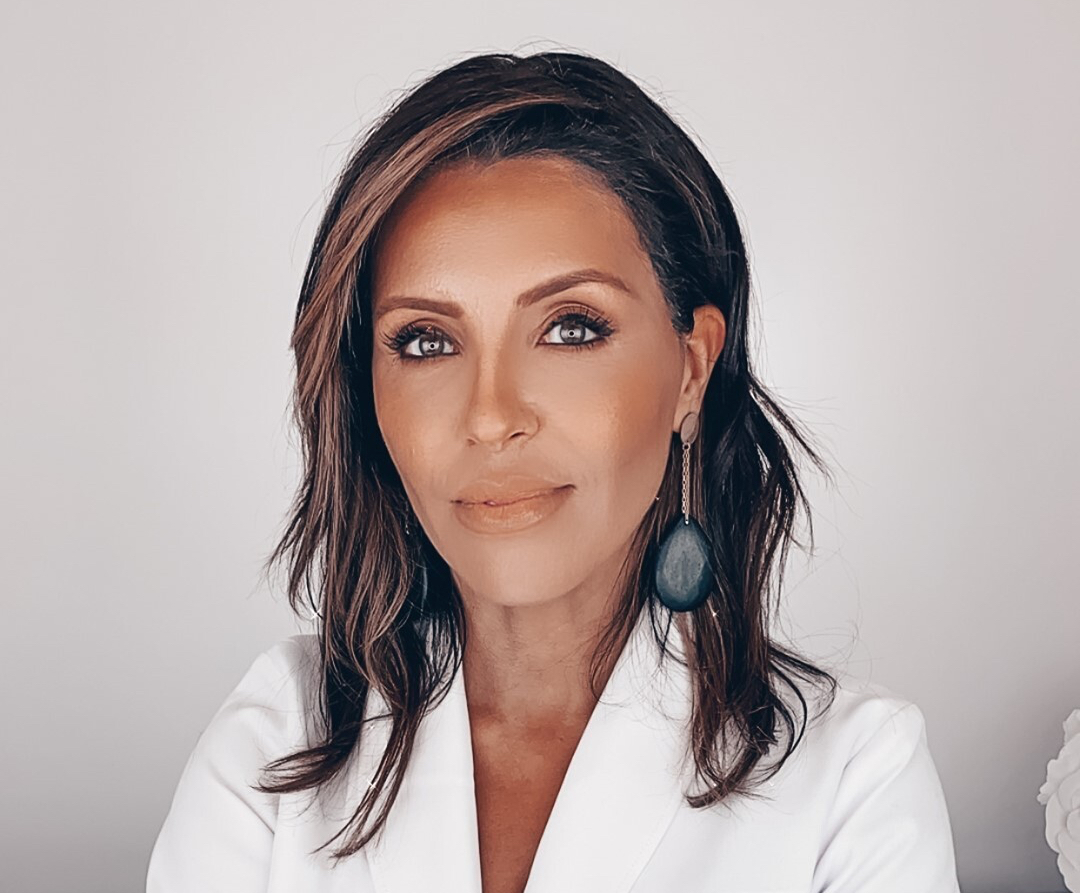 What are the challenges of telemedicine?
You can't do everything through a computer. If you have a mole that's changing, I would need to do a biopsy. If you need to do a procedure, I couldn't do that. There are limitations on what you can diagnose and treat over a video or with a photo.
There's also regulatory limitations in terms of telemedicine. Before COVID, doctors could only see patients in the state where they were licensed. When COVID happened, that was changed, which opened the doors to a lot more telemedicine. There will be limitations if what got relaxed during COVID goes back to the old version. We are trying to figure it out as we go.
Where do you think telederm is heading?
I think the majority of patients within the next five to 10 years are going to request telederm rather than seeing people in the office. There's already a shortage of dermatologists nationwide, and there's more dermatologists retiring than ever before, making the waits even longer, but there are more people that are willing to get on an app. Once it becomes accessible and easy, everyone is going to want to use it.
What do you see emerging among Derm to Door users?
Right now, the No. 1 reason people come to us is because of a problem like acne, rosacea or a rash. Since our launch, though, I've seen a lot more people coming to us for virtual cosmetic consultations. They come to us and say, "I have lines across my forward. I want to get lip fillers. What do you recommend? Who do I go to?" We have built expertise in that. We will give recommendations, and we are building a huge referral source of doctors in every state who do those treatments. If you want Botox, we will send you to doctors in your zip code that do it.
What do you think of concepts like Curology?
I think they have huge limitations. One of the biggest problems I see is from what I mentioned to you, not every acne is acne. With those concepts, you are telling the system you have acne, and it's spitting out a medication. There's no diagnosis made. You are just asking for the medicine, and they send it to you. If you have rosacea and not acne, it may get worse.
It's relay important to get an expert eye on your skin before you treat it with a medication. It doesn't make sense for a person that doesn't have medical experience to say they have acne and they want a treatment because it might not be the right treatment for them. You're basically making a diagnosis for yourself, and that's not OK. You may end up in a worse spot.
How do you handle the issue of the high costs of dermatology prescriptions?
What we did is we vertically integrated a pharmacy into the app, and we custom make all the prescriptions so the cost doesn't go up. Instead of paying $100 for a prescription for your skin, every single prescription is $30. It's the cost you usually pay for a copay on prescriptions. You don't have to worry about $100 or $150 prescriptions anymore. We have cut the cost down by integrating the pharmacy into the app.
What are goals for Derm to Door?
No. 1, we are connecting with health systems. Let's say there's a health system in a rural area where there's no dermatologist. We are going to consult with them virtually. No. 2, we are going to be integrating a lot more of other types of over-the-counter products like supplements, and we are going to be diving into sexual wellness.
We also have products coming out that are specifically for conditions. There will be four products in each line targeted to that skin condition. One is just for acne. One is just for hyperpigmentation. One is just for rosacea, and one is for psoriasis. They are very targeted products, so people will easily know how to buy and use them. I've worked on formulations now for three years. We have sunscreen, too, that's UV and blue-light protective, animal-friendly, reef safe and paraben-free. All of the things you want, we've put into it.
How do you see your role changing?
I definitely will continue seeing patients because I really feel like I need to have my hand on how people are treating their skin. If you don't see patients and you are disconnected from medicine, you lose sight of what people are asking for and what's important to them. I think I will see them maybe one to two days a week.
I'm the CEO and chief medical officer of the company, and I'm overseeing all of the doctors and telehealth in the United States. I always think to myself, "We are not just another telehealth company, we are a customer service company." It's important to have customer retention and deliver customer service so people come back. In the long term, what makes us different is we are driven to help consumers versus being a random website where they can get a prescription. We know our customers. We are communicating with them and actually treating their problems rather than it being a very nonchalant encounter on a website.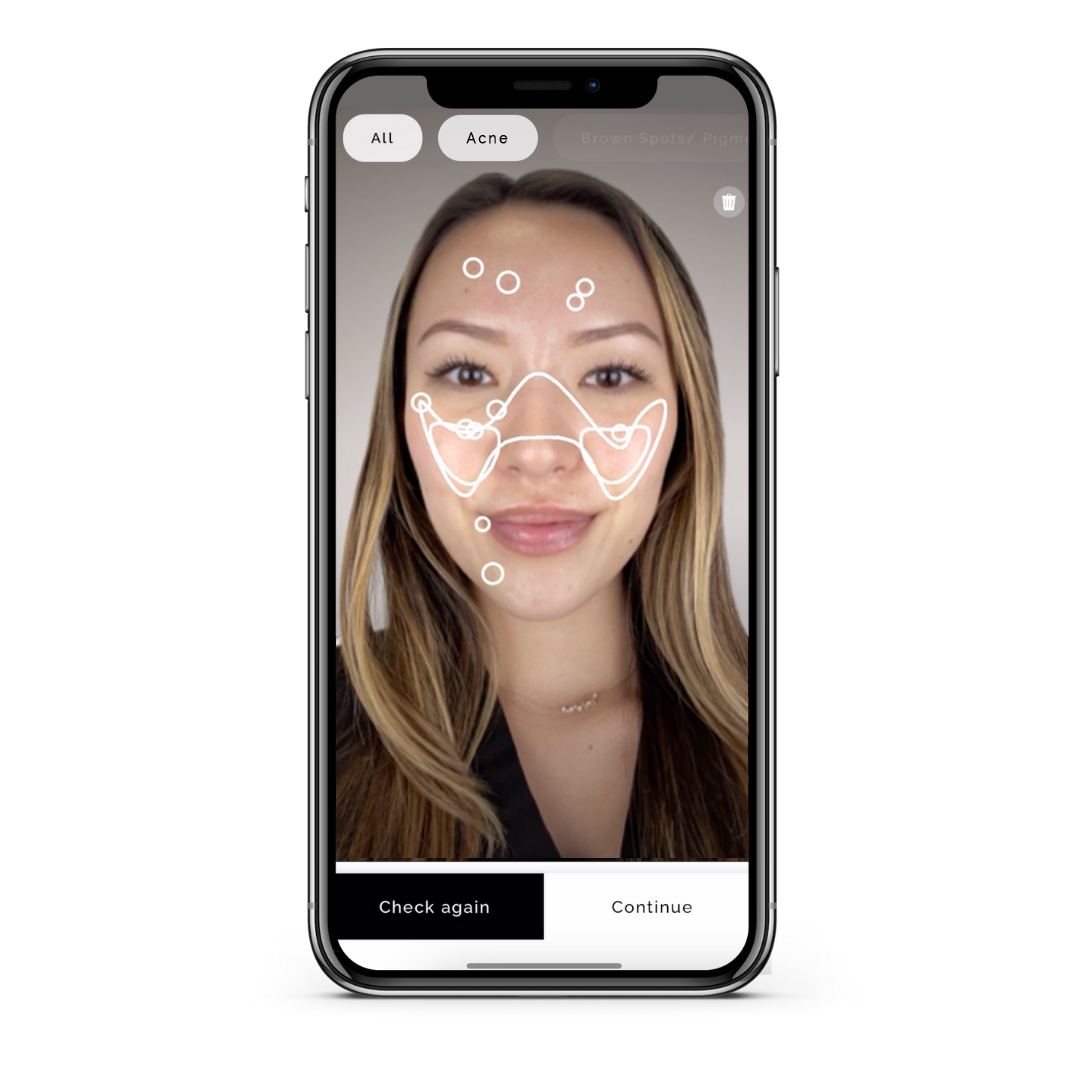 What's something skincare-related you see in the media that you hate?
I hate toners. Toners are unnecessary. There's been so many people talking about them over the last 10 years that people think they need them, but you don't need them and, in fact, they make the skin more stripped than it should be.
How has your skincare routine evolved?
Before I go to bed at night, my skin is like a glazed donut. I have many layers of moisturizers. I over-hydrate my skin because I've learned over the years that the more hydration, the less crepey and wrinkled the skin looks. My skin looks better now than it did in my 20s. I'm 45, and I have 30 women who work for me. They are all 20 years younger than me, and I feel like my skin is equivalent to theirs.
I've shifted from several treatments and actives to one active: retinol. I put two to three layers of eye cream on at night, and I put two layers of moisturizers on. Before I shower, I put Vaseline on under my eyes. I do that because, in the shower, the hot water can make the skin under my eyes get dry. When I got out in the sun, I put two layers of sunscreen under my eyes, too. I've shifted from being corrective and using things that dry my skin to being protective. Basically, my advice to women my age is to lube up.