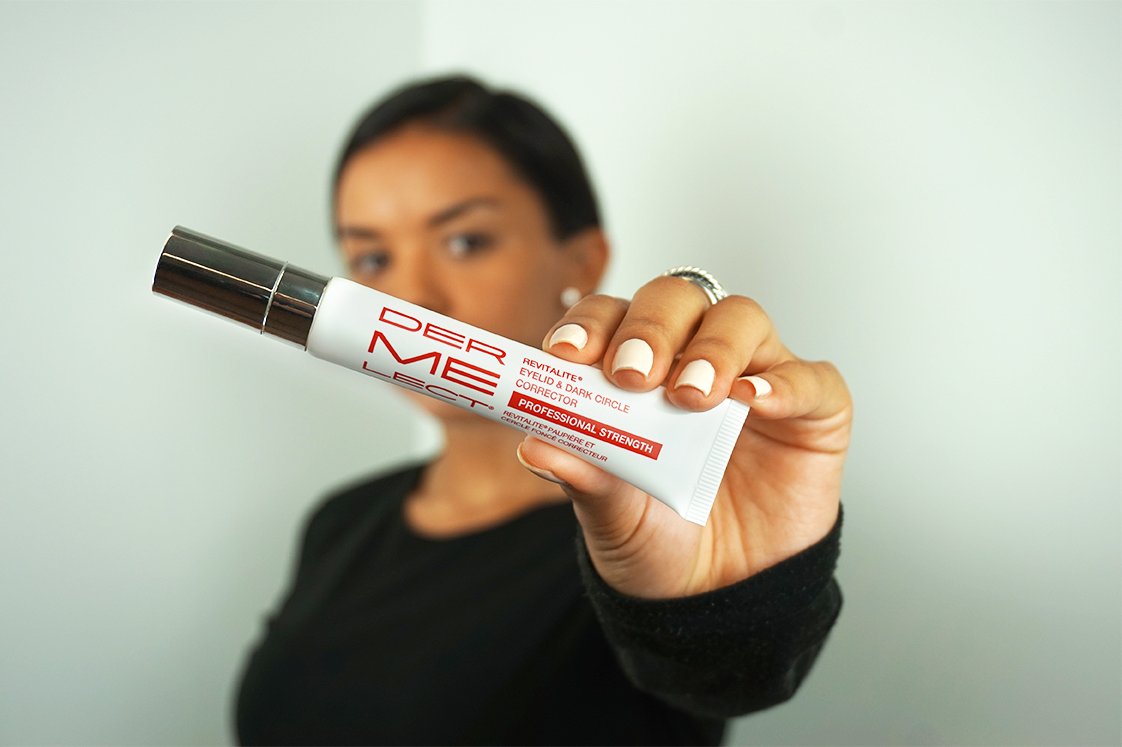 Dermelect Cosmeceuticals' Amos Lavian On Breaking Through The Beauty Product Clutter With Category Killers
Dermelect Cosmeceuticals is the power suit of beauty. Its assortment stands out with items that break new ground (ME peptide-infused polishes pushed the nail category into anti-aging), make strong statements not muddied by an array of merchandise afterthoughts (the brand has one definitive eye product in the skincare segment, Revitalite Eyelid + Dark Circle Corrector), and harness innovation to bolster performance (Brow Transformer taps South Korean know-how to fill and define brows). "We utilized names like Self-Esteem, Confidence and Empower in our product line because we wanted to tell women they're going to see a difference and feel better after they use the product," says Amos Lavian, who founded Dermelect with his wife Jodi. The brand's focus on commanding beauty solutions has helped it battle behemoths in 1,200 U.S. retail doors, including at Ulta Beauty. Beauty Independent spoke to Lavian about pricing products right, responding to buyer needs, cautiously expanding abroad and entering the nail care category even though he wanted to avoid it.
What were you doing before your brand?
I went to college here in New York at Baruch College The City University Of New York. My aspiration was to be a commodities trader, so like steel, glass or chemicals. My first job out of college was working for a company that traded chemicals used in the cosmetics industry. I had a very unusual entry into the beauty world through learning about ingredients and working closely with formulators. Before that, I got an early education in beauty from my sister. She was four years older than me, graduated high school at 17 and decided she wanted to become an aesthetician. She studied at Christine Valmy. I would come home from school or playing basketball, and she would say to me, this pimply kid, "Could I do a facial on you?" I said, "Go away, you're not going to touch me," but she'd bribe me with $10. So, I would say, "OK, but don't tell anyone." I learned what to do and what not to do with your skin from her. She's now been working for 30-plus years serving private clients.
I went from trading chemicals to an as-seen-on-TV company. They were Guthy-Renker before there was Guthy-Renker. I was brought on to head up a retail rep force. We employed outside independent reps. I was in my late 20s, and I was going to meetings with huge retailers like Target, Walmart and Walgreens. It was the late 90s, and the department stores were Federated and May, and they each would be handled separately. I learned about the sales process and how the sales reps worked. After I was there for five years, the company was sold to Helen of Troy, and I started working with a small nail-care brand. The brand was almost going to be out of the market, and I helped bring it back.
I got married in 2004 on a Thursday night and, Monday morning, I decided that I was at a stage in my life where I knew what I wanted to bring to the table in the beauty industry, and I wanted to do my own brand. My wife, who is a total beauty junkie, pushed me and inspired me to go forward. I was tired of nail care because it's limited in terms of formulation and price points. I was watching "Oprah" one day, and the founder of Spanx was on. Oprah asked her how she came up her brand name. She said was doing research and looking at consumer behavior patterns, and found that the K sound resonated with consumers. The lightbulb went off, and I called the brand Dermelect with a K sound. Dermelect means treatment of choice.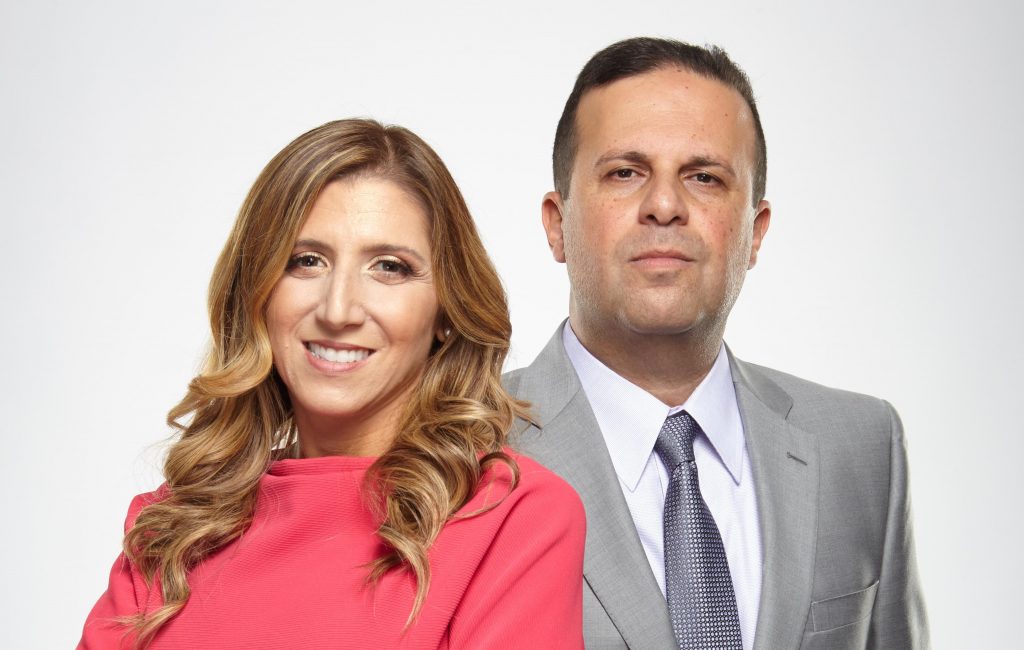 What did Dermelect launch with?
We launched in 2006 with eight items. We had the wrinkle treatments Empower and Confidence. We came out with the product Smooth Upper Lip, and neck and décolleté product Self-Esteem. We also had a body toning product, cleavage product and cleanser. The skincare industry at that time was making the displays and presentation as elaborate as possible and was reaching for the stars in terms of claims. The expectation level was heightened. When a woman bought a treatment to solve her problem, skincare companies wanted her to spend as much money as she could to solve her problem. There was one company selling ampoules for over $1,000, and you had to keep them on ice. It felt to me like there were beauty companies fleecing consumers. I believed we could provide an effective solution that was attainable, and we could keep the expectations at a realistic level. The client purchasing Dermelect is busy. She doesn't need multiple sets of products. Other companies in my space want to sell five separate eye creams. I want to sell a five-in-one eye cream. I want to provide her multitasking, universal treatments.
What was the distribution strategy?
It's a multichannel distribution strategy, and our partners range from apothecaries to spas and salons to some larger retail. We have a lot of mom-and-pop stores. We have a couple of online partners like SkinStore and Dermstore. We have catalog partners. When we started out in the beauty industry, most brands turned up their noses at catalogs. We saw them as a good way to get our message out.  A company like Soft Surroundings was primarily catalog when we launched and, now, they have about 50 or 60 retail doors.
Today, we also have Ulta as a distribution partner. We are in the professional section strictly with our nail care. It's truly David and Goliath in the professional section. We're an indie brand up against OPI and Essie. There's no Gwen Stefani on my packaging. But we're nimbler. We sit next to them and work really hard. We were the first to have nail treatments infused with anti-aging ingredients. Women lose protein in their hair, skin and nails. We try to address the protein loss with peptide-infused nail treatments. They're for women looking to restore their nails to being long and beautiful.
What have you done at Dermelect that a larger brand couldn't?
I feel that every wholesale customer I have has to be treated differently. Whether it's writing an online article, creating a tutorial video or customizing a product offering, those are things we do and will continue to do. For instance, I told you about my Smooth Upper Lip product. One of my retailers said to me, "We are doing really well with it. It's $38 and a top SKU, but we need it to be at a higher price point." She needed more dollars for every square inch of space. We created the Ultimate Smooth Lip Kit for her. It's our Smooth Upper Lip product with our Smooth Lip Volumizer. We put an $83 value on it for $69. That product is a top seller for us. A mantra that I have here is, for me to execute something, it has to satisfy two things: It has to make brand sense, and it has to make fiscal sense. If I had investors, we would definitely have to respond to them, but, since everything is being financed independently, we really have to be careful because a couple of wrong decisions could hurt us.
How many products does the brand have now, and what are bestsellers?
We have about 45 treatments encompassing skincare and nail care, and we have about 70 peptide-infused nail lacquers and another eight treatment lipsticks. All in all, we have approximately 135 total. In skincare, our number-one hero item is Smooth Upper Lip. When you start a company, you want to have that hero product that strikes a chord with customers, and this one is it. It addresses vertical lip lines, parenthesis lines and shadowy discoloration. We came out with a professional version and a version called Upper Lip Line in DermeCeuticals, our sister line for mass. The original version is $38, the professional version is $45 and the mass version is $25. They are all top-selling products for us.
Why did you do a mass line?
It came out of a request from a potential buyer in 2011. She indicated she was interested in Smooth Upper Lip, but it wasn't the kind of distribution I wanted to put Dermelect in. Rather than have someone knock me off, I did it instead. The active ingredients aren't the same, but it's a good product at a lower price point to reach the masses. There are other examples. Rodial has Nip + Fab. We have online and catalog distribution, and some mass distribution at big-box stores with the line. It's doing OK. We don't really support it that much, to be honest. It was a business decision that gave me a foot in the door. I didn't want the Dermelect brand to be found in certain places. We really focus on the Dermelect brand.
Nail care has been big for Dermelect. Why did you return to the nail category?
I got pulled back into it. There was nothing interesting or exciting to me about nail care. Then, I was thumbing through the New Zealand Journal of Medicine, and I read about a biotech company out of New Zealand that was extracting protein from sheep's wool and keeping it intact. They weren't using it for cosmetic purposes. I posed a question to them, "Can you use it for fingernails?" They said the protein peptide was effective at helping to mend broken bones and nails are a thinner substance than bones, so they concluded they could definitely use it on fingernails. It would work even more effectively and faster on nails than broken bones.
We imported the ingredient and combined it with other active ingredients, and came out with our cosmeceutical nail cream. It has ingredients in it good enough to put on your face. We looked at the ridges on your nails like the wrinkles on your face. We gave nails attention that no one really has given them. We have a kit called Nail Recovery System that's for anyone who wants naturally beautiful nails and is looking to move away from acrylics. It's been a hero product for us.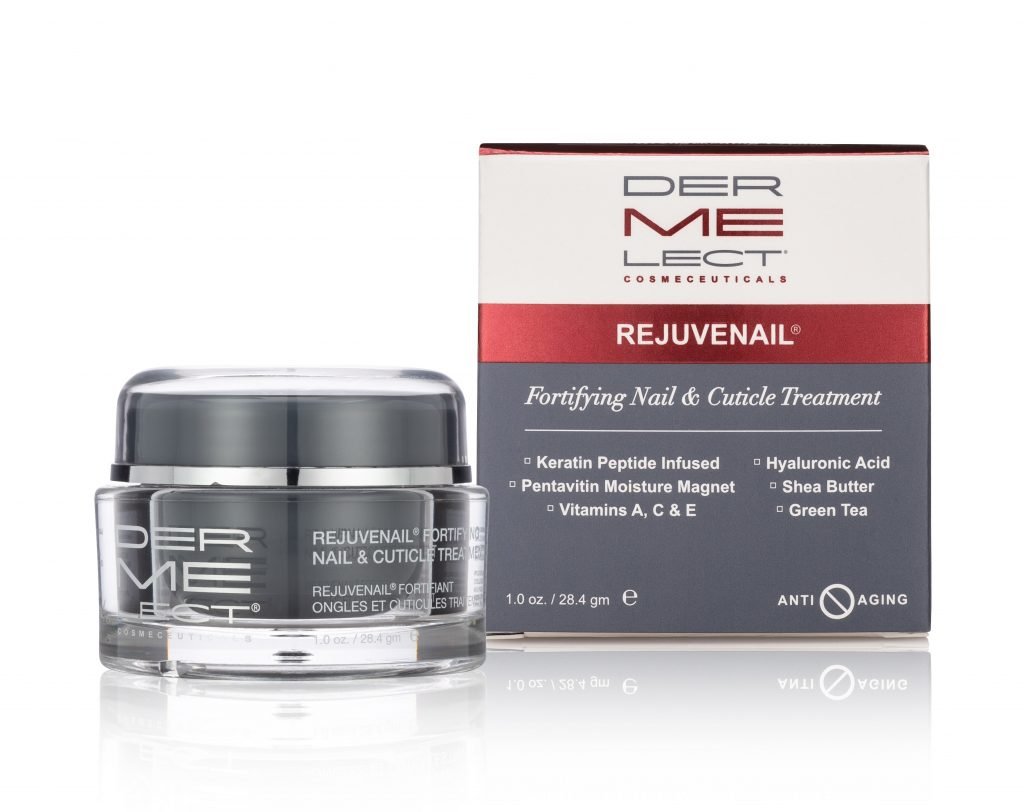 What are the brand's prices and why?
Our nail care ranges from $14 to $22, and our skincare ranges from $28 to $79. I wanted the price points to be accessible, but not too low. If a wrinkle cream is $10, you might think it doesn't work. When I develop a product, I look at the marketplace, and I try to find a medium spot that's not too high or too low. I can give you an example. When I was at the as-seen-on-TV company, we used to sell a small electronic hair removal system. When it was priced at two easy payments of $29.99, it failed terribly. When it went up to four payments of $29.99, it shot through the roof. Sometimes pricing a product too low doesn't work.
How fast is the company growing?
We are very thankful to report we've seen increases every single year we've been in business. From last year to this year, our business has doubled, and we are doing over $5 million in sales. I think we have done an amazing job working with subscription boxes. Not only does that actually help with revenue, but it also gets our product out there and gets people talking on social media. I just turned 50, and I'm not a big social media person, but I definitely see the benefit of it. Women's Wear Daily and the New York Times were the bibles for me, but, now, Colleen in Ohio has almost as big a voice for my brand. Ipsy has been a great partner for us. For the most part, they provide color, but we sampled a moisturizer called Rapid Repair that ranked very high with their base. We came out with Micro Facial Exfoliating Masque, which ranked very high as well.
Where do you detect growth opportunities for Dermelect?
We have intentionally not entered the global market yet. I think that's on our plate for expansion now. We're looking to find the right distribution partners in the EU, China and South America. We have been focusing on the U.S. market. When you enter a new market, you have to take many things into consideration: the language, the pricing, the culture, the currency, the regulations. There's only so much time and energy we have. We are doing a good job in the U.S., and we want to grow internationally, but we need the branding and messaging to be translated correctly, so we can be on-brand in any market we go into. It sounds nice to go into 80 markets, but I don't want to fail 80 times.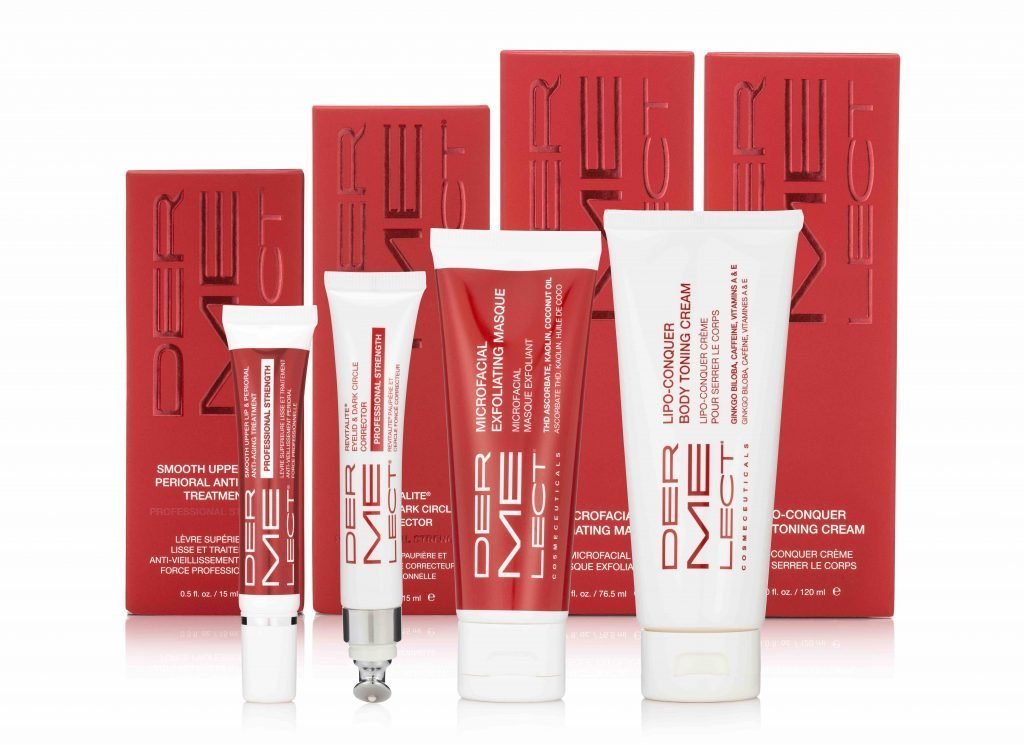 Are there other distribution avenues you'd like to go down?
We'd like to go on shopping channels. They're very time-consuming to get on to, and they're stressful. When every minute is worth thousands of dollars, and you have to meet their targets, it's very stressful and, until now, we haven't been looking for that challenge, but we need to challenge ourselves. I would also love to have more access to doctors' offices. We have a product called the Cleavage Contour Cream. I have a plastic surgeon out of Texas and, with every breast augmentation procedure he does, he sells for jars of the product. We are good at augmenting an invasive procedure and get excellent add-on sales for doctors.
What tweak have you made to Dermelect that's given a boost to the brand?
If you saw my packaging when we started out, it was white and very clean, and there was a lot of copy on it. We've done several things to our packaging. The material of our packaging is soft touch with UV coating on it. Our logo is embossed and it has something called cold foil on it, which is like a red metallic foil, and the UV coating gives it extra shine and helps prevent color fading on the retail shelf. I designed it in a way that's a representation of the product. It's going to leave your skin glowing and shiny yet soft and feeling luxurious. We cut down the copy, and we have an insert that goes into each and every product that gives you further clarity of the brand. It shows you other products, and it shows you our website and social media accounts. Our reorders have definitely gone up from both wholesale buyers and individual consumers, and they've said to us, "Wow, you've really stepped up your packaging."
What was the worst day at your business?
At the very beginning, I hired an outside salesperson to help us get product out there. She was out of Texas, and she was supposed to fly into New York for a meeting with Barneys. She missed the meeting because she was drunk. I went into the meeting my myself, and it's not good to go just by yourself. You have to have people with you and really show up. It wasn't a good meeting, and I had to part ways with her.
You have four kids. How do you balance family and work?
When we are at work, my wife and I work very hard, but, when we are not at work, we focus our time on our kids. My wife and I travel a lot for work, but we are going on a seven-day cruise with the kids for winter break. We set aside time for them and value that time.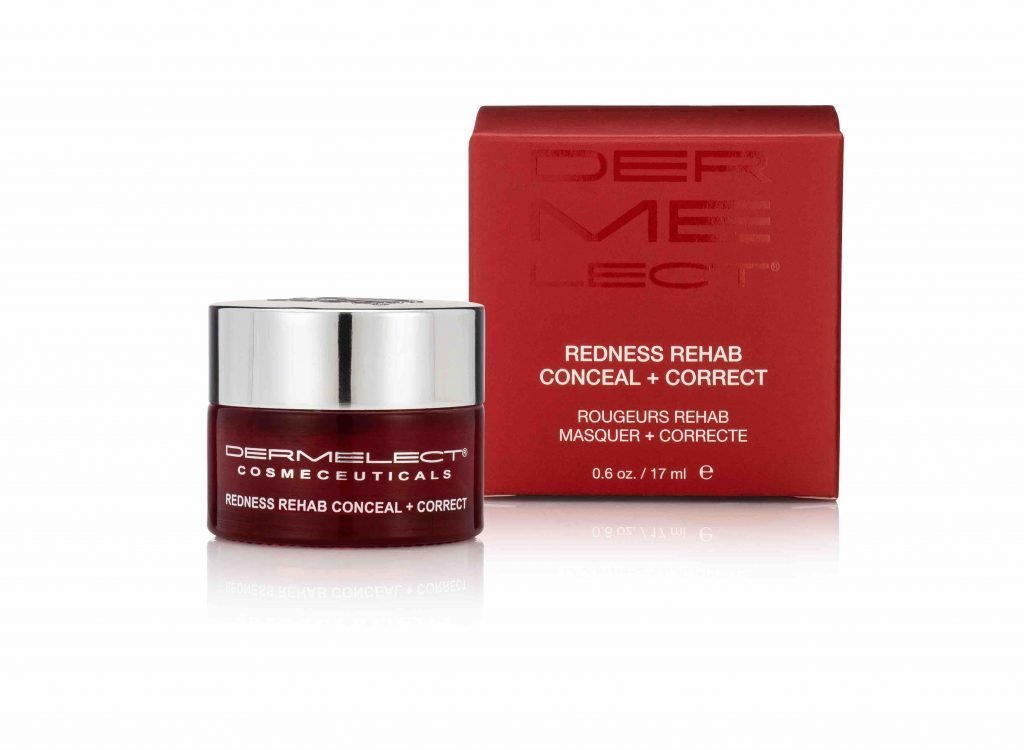 What are short-term goals and long-term goals for Dermelect?
Short-term, we are very excited about the product pipeline that we have. It takes us anywhere from two to three years to launch a product, and we are coming to the end of the product development stage for about five or six products. For the most part, we try to create category killers. You will see that, in our wrinkle treatment category, we only have a couple of products. In our lip category, we have a few distinct products. We have an eyelid product, eyebrow products and one eye cream in our eye category. Long-term, I'm excited about the international opportunities and, then, there's social media. We built a studio in-house and, on social media, you will be seeing us interact with the end consumer a lot more.