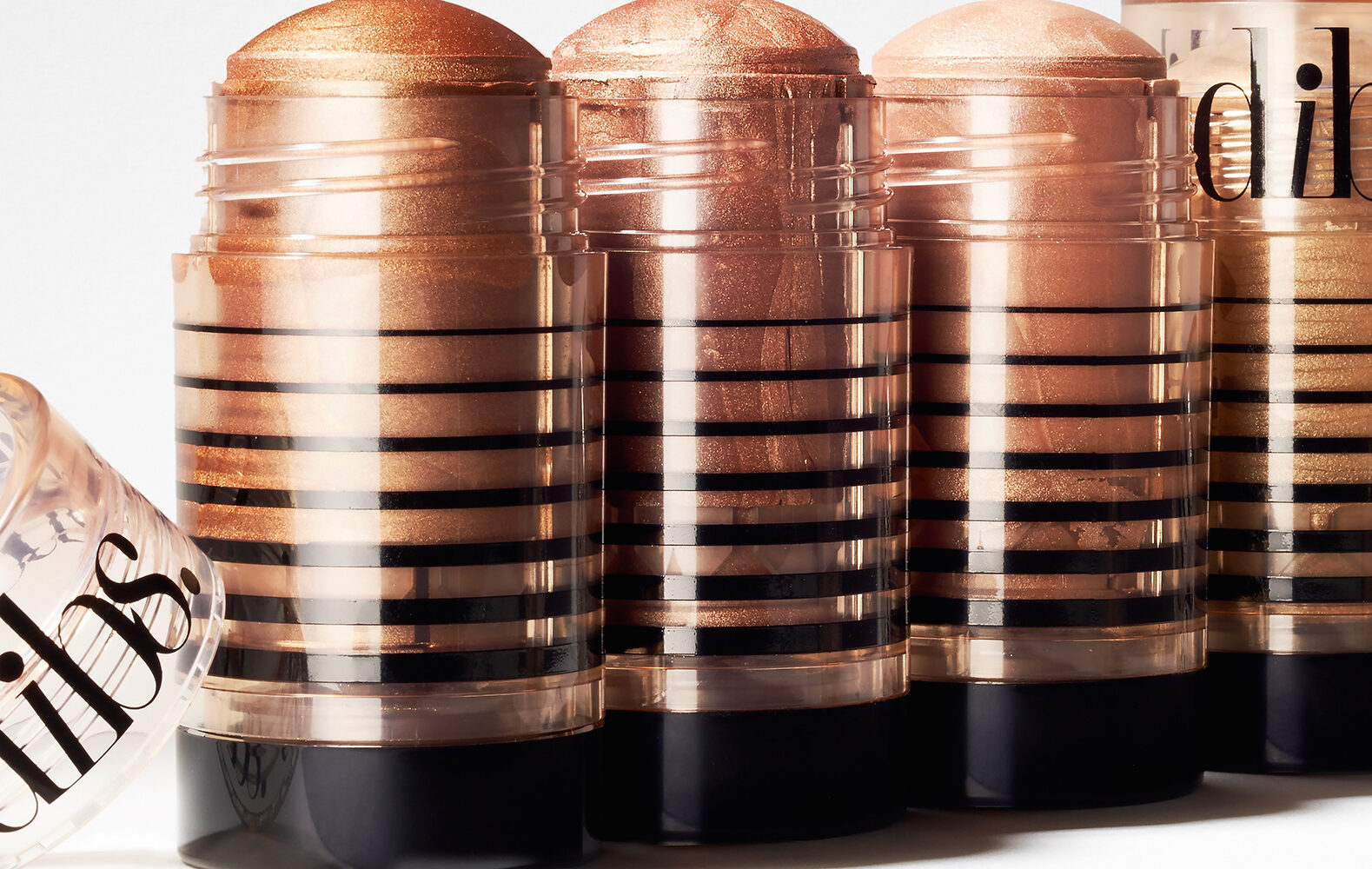 DIBS Beauty CEO And Co-Founder Jeff Lee Intends To Build An Influencer Brand That Lasts
After a period of considerable celebrity and influencer brand proliferation, there's understandably consumer fatigue. A headline in a recent The New York Times article by beauty writer Rachel Strugatz aptly summed up the feeling when it pleaded with celebrities to "please stop churning out beauty brands." Against that backdrop, Jeff Lee is trying to steer DIBS Beauty, the color cosmetics brand he founded with influencer Courtney Shields and guides as CEO, to long-term success.
He connected with Shields through Tula co-founders Dan Reich and Ken Landis, who, along with L Catterton partners Michael Farello and Jonathan Owsley and others, have backed DIBS Beauty, which launched on Sept. 15 last year with two products priced at $32 each (highlighter Status Stick and blush-bronzer combo Desert Island Duo), to the tune of $2.6 million. The brand had a 20,000-person waitlist prior to day one, but Lee is well aware that a splashy debut doesn't spell success. "Where we will outrun many competitors is the focus on the recurring customer," he says. "We now have tens of thousands of customers that will provide a great growth opportunity."
Turning DIBS Beauty into a perennial powerhouse will be a hard task. Lee is no stranger to hard tasks. In fact, he relishes them. After going from Yale Law School to a high-powered corporate law job, he balanced attending Stanford Business School and traveling to far-flung destinations as an in-demand Miss Universe pageant contestant coach. GQ even dubbed him "Mr. Miss Universe." Before DIBS Beauty, he was COO at Alex Rodriguez's investment firm A-Rod Corp., a role he took without previous knowledge of baseball. Referring to Rodriguez, Lee says, "He explained to all the people with him, 'I don't need someone who knows more about baseball than I do. I need someone like Jeff who comes from the world outside baseball that can help me speak to someone like him.'"
Now, Lee is busy speaking to people who aren't very much like him: women in Middle America achieving a bit of glam on the go. Beauty Independent talked to him about how DIBS Beauty is reaching them, instigating engagement, building out a product pipeline and blazing a path to become the "No. 1 multifunctional brand in the United States."
How did you get in the influencer beauty mix?
I am the son of traditional Chinese immigrants. I had been primed to be a corporate lawyer, and it was really a passion of mine to work in corporate law. I did that for six years. During that time, I parallel tracked in another passion of mine, the Miss Universe pageant. I became a pageant coach. It's a chance to see how people around the world regard themselves through the lens of not only what they put on their faces, but what they present to each other and the world. Pageants are the equivalent of Super Bowl in other countries, and they really set the trend for what people think about beauty and lifestyle.
I traveled to over 13 countries, Peru, Mexico, Ghana, Malaysia, Cameroon. I am going to toot my own horn. I am one of the best coaches out there. I feel grateful for the experience because most corporate lawyers sit in an office, and they're stuck with two screens and paper, but I was able to travel the world and found out there was something about beauty that I find meaning in. After my legal career, I went to business school. I was going to focus on skincare and was working on my own skincare venture for men.
After I graduated, I got a call from Alex Rodriguez. I wasn't a baseball fan. I had to look him up and who the Yankees are. I spent several years as his chief operating officer. I did everything from being the in-house lawyer to orchestrating business deals to working on the branding. He has always had an affinity for the consumer space, and I got work on a large number of personal care projects. That's where I got the expertise to understand what goes into making a great beauty brand. He very much trained me to be a CEO.
I traveled with him for "Sunday Night Baseball." He had me in the booth with him. Alex has appeal across the geographically middle of the country. I'm a California kid who has lived in New York. I got the chance to sit with the fans and see a lot more of the country than I had ever seen before. That influenced the path we have taken with DIBS.
When I began to look toward my next venture, I knew I wanted to go into beauty. I spoke with the founders of Tula, and they talked about an incredible influencer based in Texas named Courtney Shields and said, "Why don't we see what will happen if you come together?" When I met Courtney—we were like speed dating on Zoom—we hit it off through the video camera. She's arguably the most dominant influencer based in Texas.
We honed into the idea of, let's make makeup fun again and speak to people who aren't in New York or LA. If you are going to do something, you should do it with purpose, and have a different audience and mission than brands that are already out there. It got me thinking about all the women I met through travels with Alex. They don't look at the trends coming from New York or LA, but still want to feel great about themselves.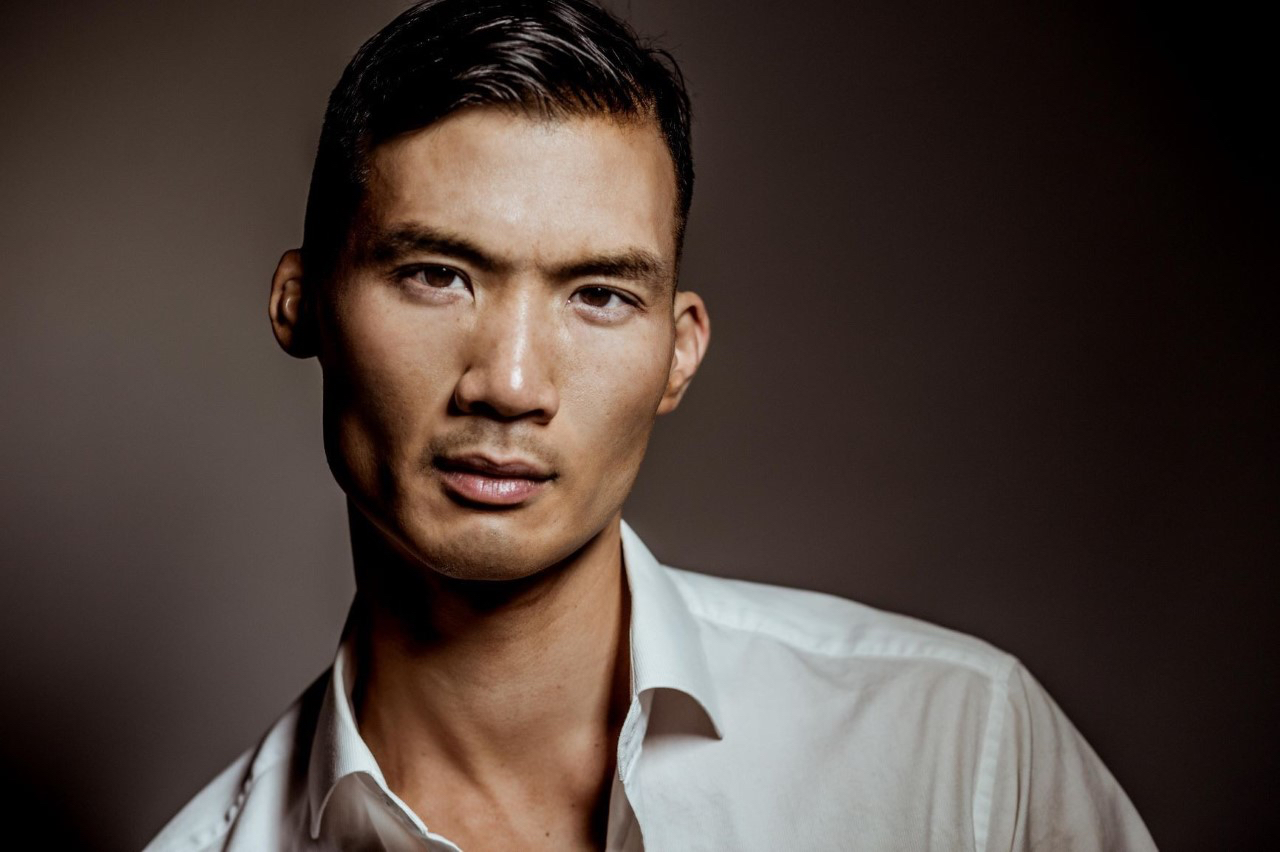 Did you work on A-Rod's deal with Hims to launch The Blur Stick?
Yes. Alex had wanted to do makeup for men for some time. That's where I really credit him. He said, "Look, I'm a baseball champion and this masculine presence in the sport, but I'm on camera all the time, and I want to put something on that's easy to use and conceals the spots on my face." He was a visionary in terms of the product that he developed with Hims, and it was a great deal for him. I'm very proud of that one.
What do you think of the trajectory for men's makeup?
There are a lot of brands that have tried to capitalize on the idea that men are now spending a lot more on personal care, but nobody has completely cracked the code yet. The other part of it is the quality, too. The fact of the matter is that the products aren't necessarily devised with the end user in mind. I'm not speaking about Hims, but more generally.
Hims was very smart in that they created a product that was problem-solution. That is the first step. I view them and Alex as pioneers. When you are a first mover, it's tough. You have to muscle through. The next step from problem-solution is to the whole lifestyle, and I don't think a brand has done that yet. I'm bullish, but I'm not convinced anyone is positioned to win. If they are, they would be very smart to have someone like Alex on their team.
Why did you want to sign on to working on a beauty brand with Shields?
We are not the traditional influencer/CEO pairing. She is very much a business-minded creative director, and I'm a product-minded CEO. I test all of our products. I sit in the lab. I do the first brief with the chemist. We commission all of our formulas. We don't take white label. With Courtney, it's not that one side is the front-facing influencer and the other side is the back office. She will be in the back office, and I will also be front-facing.
Where do you see the celebrity and influencer beauty landscape heading?
We are in a period of really intense saturation, but there is still room for growth. Given the cost of digital advertising, the fact of the matter is having a recognized authority is an advantage. What you will find is that these brands pop up like mushrooms, but the ones that survive will cultivate a community and focus on the long-term pipeline of the brand. We all look at Fenty as the gold standard because there's a Fenty woman and a philosophy. It's not just Rihanna. There are a lot of brands that plug and play, here's a new ingredient and face, let's go to market. That's not enough. There will be attrition—and there already is.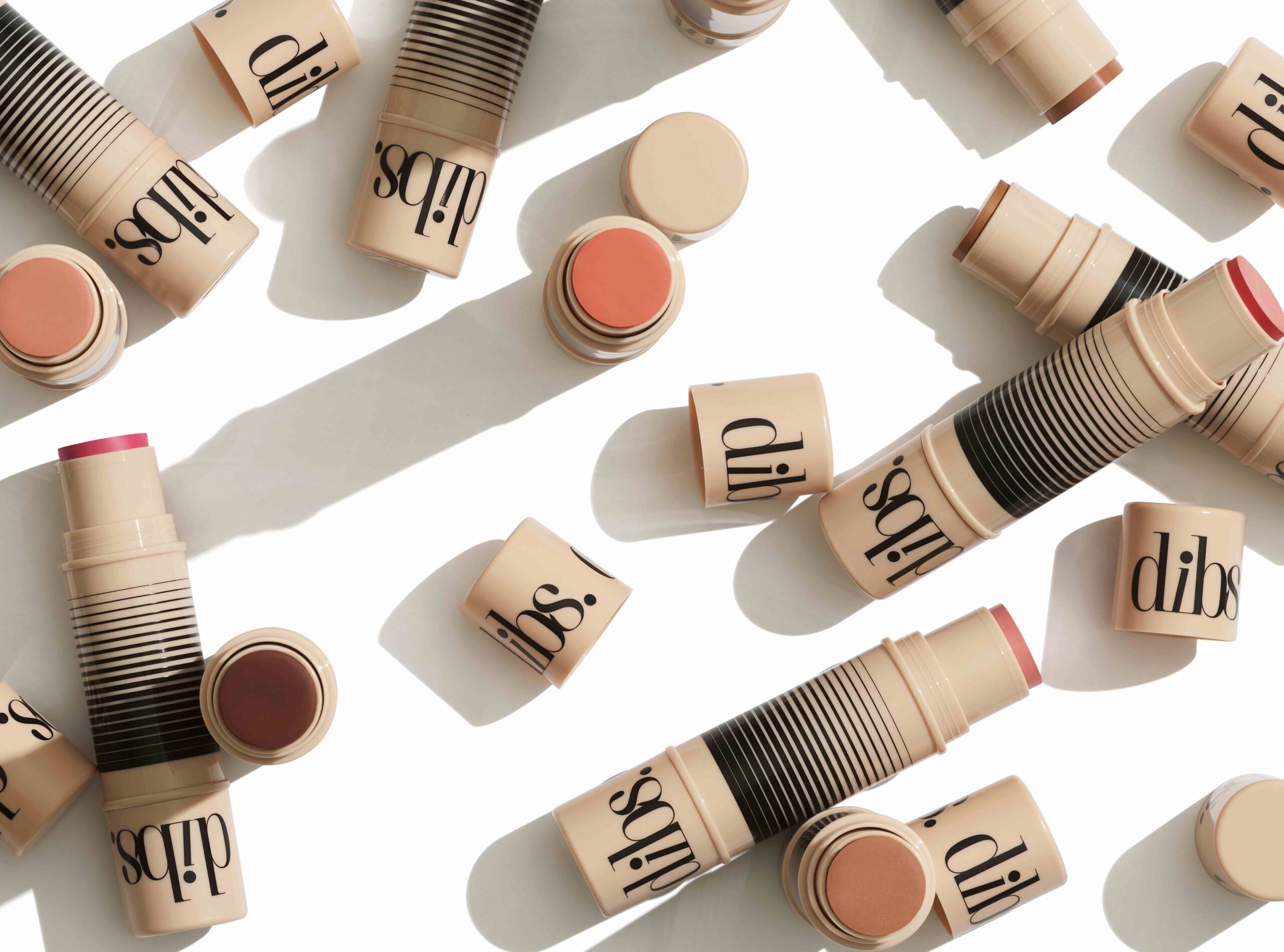 Why did DIBS Beauty launch with what it did first? How did you want to build a robust pipeline?
The first statement we wanted to make is a product that will stand the test of time that speaks to the actual lifestyle of the people who we want to speak to, which is the busy woman across America who may be intimated by the 20-step YouTube routine, but doesn't want to go full minimalism. She wants mistake-proof makeup. From our perspective, the product has to have the payoff and colors that speak to the full range of skin tones out there, and it has to be multiuse and easy. That was a challenging proposition when it comes to the demands of the marketplace that wants clean and effective formulas. We are performance first, but we are also vegan and cruelty-free.
The design and the branding and the voice of the brand have to be no pressure, unintimidating, effortless. It's not so chic or luxe that you will put it on the shelf and never pick it up. DIBS stands for desert island beauty status. That status means will you open it up and put it right in your bag. We spent over two years to develop the products to make sure that they truly worked. The reviews have been extraordinary. We have sold out multiple times and have seen a high [customer] return rate.
Given the global supply chain challenges we are grappling with, we plan very far in advance. We have a lot of products in development at any given time. We will release them when they are ready, not when the calendar dictates it or when a retailer dictates it. We spend 30% to 40% of our waking hours thinking about the product pipeline. It's very easy to sit back and say, "Let's keep riding the products that have done well."
We are covering all the areas of innovation that the market needs to see. If that means we have five to six products ready for [2022]—we may have even more products than that—we will bring them to market, but, if there is a year where there is only one or two ready, we are not going to white label products. The products all work together. The idea is not that you would buy one and forget about the one from last year. We release each product to make sense with the ones that came before.
How did you think about the stick design of the brand's products?
It has to be portable. It's makeup that goes everywhere you go. It's so tempting to custom design with cool little features when really you want this to be something that someone can quickly grab, and it can spark a bit of joy. We do things not just because of the function, but also from the idea that the design should spark familiarity and a warm feeling inside of you. It should be a pick-me-up throughout the day. It should be a mood boost. We don't look at our competitors. We know what our brand is and what the DIBS person stands. We go from there. If you look at all the other brands, you are going to start looking like them or be paranoid.
Who is the customer?
The statistic I am most proud of is that, in our first hour, we had customers in all 50 states, all U.S. territories, and the armed forces in Asia and Europe. Our customer spans all age groups, but principally is in the ages of 25 to 45. New York and California are very strong states, and Texas is obviously a strong one, but we are seeing a very strong market presence in states like Illinois, Wisconsin, Pennsylvania and Louisiana. I'm very proud of how we are doing in Nebraska. The University of Nebraska has a lot of fantastic customers.
Our first full-time employee was our community manager. Her name is Paige Annee. She is from Indiana, spent a lot of time in Illinois and is now based in our Austin headquarters. We are organically growing the community. We have not paid for advertising in any form. She's built out a fantastic team, and they engage with all the people who love the brand and send us messages. A big-name celebrity or influencer can drive a lot of initial numbers, but it's that recurring person that's important. We want to invest in the people who show how much they love us.
We are identifying thousands of community members that are passionate. Our team is constantly communicating with the brand champions in different markets. That person who lives in Indiana and doesn't come to New York Fashion Week, they are a stylish customer. They know what they want and have a strong sense of taste. They are extremely loyal and become more so when they engage with the brand. We will begin a robust rewards program. We don't rely on traditional brick-and-mortar, rolling out to every Sephora or Ulta and hoping you are converting more people. Brick-and-mortar is inevitable for any brand that wants to scale to a larger size, but our focus right now is on e-commerce.
Is your customer buying through social media?
Our customer is very tech savvy. Also, because it's color, you have to meet them in a way that makes sense to them. While we have done a lot of exploration of VR/AR and figuring out what makes sense in terms of shoppability, at the end of the day, what we are finding is that the customer responds to seeing it on people that look like them. We always have a push to have a diverse group of real women on our social media that allows the customer to see the product looks like on someone that looks like them. Also, customers want the experience that this is a real-life brand with real-life people.
We kill two birds with one stone when customers submit selfies, which we post with their permission, and we have Courtney or members of our team give them color recommendations. We have explosive responses when we engage the community. The difference between our brand and the traditional celebrity brand is, if you have a celebrity brand, the celebrity is the sun and the rest of the brand orbits around that, and the celebrity doesn't typically have a lot of time to have personal engagement with the customer, but what we have is not just Courtney, but a whole team of brand champions that represent DIBS that can actively engage with the customer. I would rather spend my resources there than on paid marketing.
Where do you see DIBS Beauty five years from now?
My hope for the brand obviously is that we post tremendous growth in terms of penetration and the recurring customer. My hope is that we become the No. 1 multifunctional brand in the United States and then the rest of the world, that we become the brand that people look to and say, "This is a brand that speaks to me like a way that the classics before did." If you look back at Laura Mercier and Bobbi Brown, they brought an elevated product to everyday women's lives.
An immediate goal from my end is to have products that shift the boundaries of the categories. You may look at something and say, "That's not really a lip gloss or a traditional lip liner, but it's something I can use and not worry about 20 steps." Our bronzer, people have been using it as an eyeshadow and lip color. That's the kind of thing I want to see. The second thing I want to see is us as the No. 1 brand in a lot of these markets that have been unaddressed for so long.
This interview has been edited for clarity and brevity.