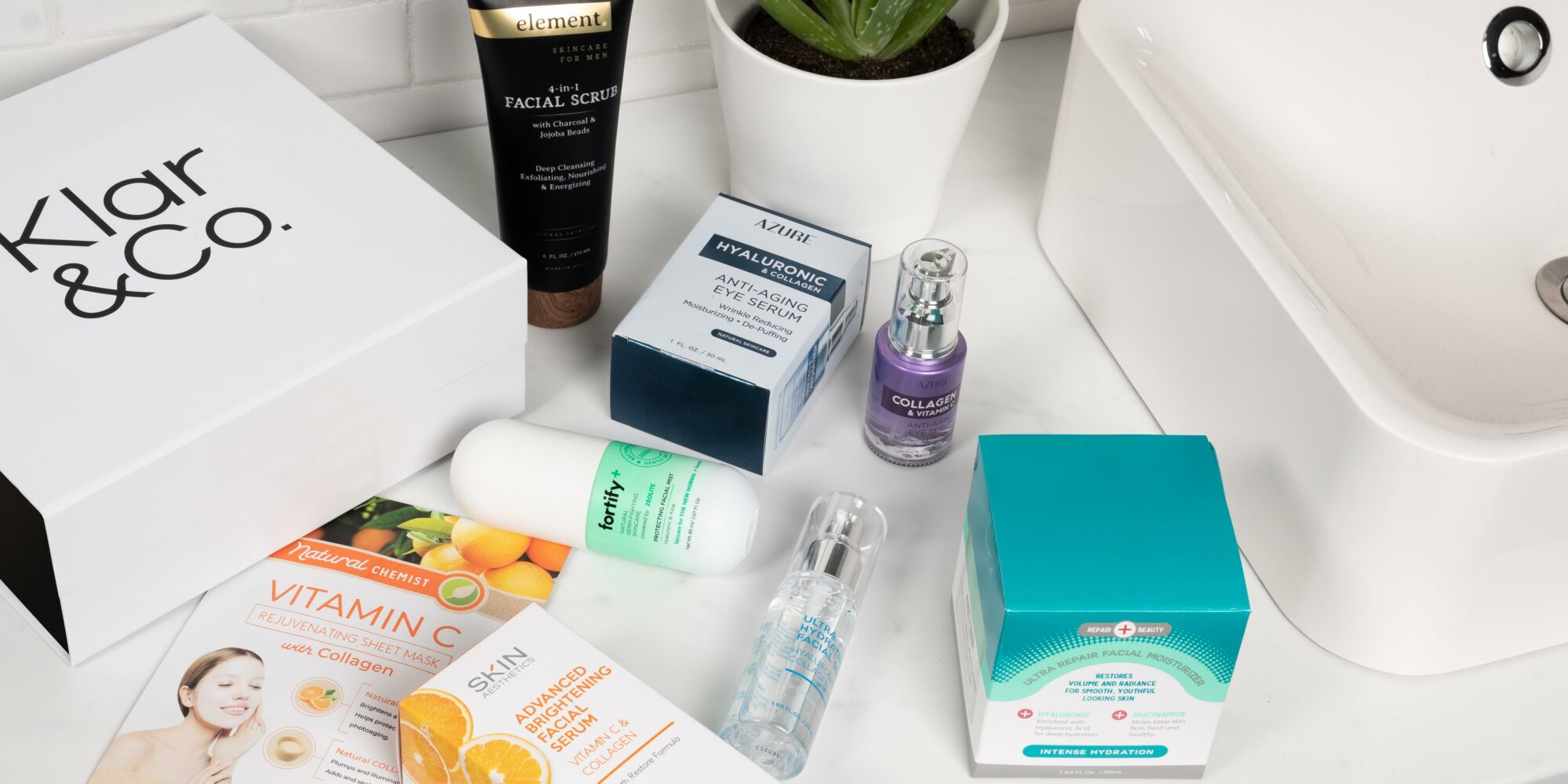 Diving Into The Off-Price Beauty Business With David Klar, CEO Of Klar&Co. And Co-Founder Of Yes To
One business segment's lemons are often another's lemonade. That's certainly true in the retail industry. While high inflation and broader economic uncertainty aren't welcome signs to most in the sector, off-price retailers are pretty sanguine about them. In a financial press release from March, Michael O'Sullivan, CEO of Burlington Coat Factory, which saw top-line and comp-store sales climb 28% and 15%, respectively, in fiscal year 2021, said, "We think the outlook for retail spending in 2022 is extremely unpredictable especially as we lap government stimulus programs, and as general price inflation begins to bite. This kind of unpredictability has, in the past, tended to favor off-price."
Klar&Co., a fast-moving beauty brand incubator, provides beauty products to Burlington Coat Factory, among a number of off-price retailers. Driven by the increased store presence of those beauty products, the company's sales have doubled annually for the past three years. However, Klar&Co. has been diversifying its distribution beyond off-price retailers with brands like Fortify+ and Azure sold at big-box chains such as Target and Walmart. The diversification can help the company survive and thrive in various macroeconomic conditions.
CEO David Klar says, "Our value retail side of the business is currently greater, but the potential for growth in the next two to three years is much greater in the branded side of the business." In a wide-ranging conversation, Beauty Independent talked to him about both sides of Klar&Co.'s business, but paid particular attention to the off-price side to explore a retail channel usually shrouded in mystery.
How did you get into beauty?
I was living in Australia, and I partnered with a few friends who had been in the beauty space for many years. They would find the coolest, most innovative brands in beauty around the globe. One of them was from South Africa and grew up with something that was the biggest thing for there, but, in Australia, no one had heard of it. The idea was, if humans in one part of the world had something they grew up with, wouldn't it translate to another similar market?
We came across Yes To in Israel. It had 15 stores in Israel, and you could tell there was magic to it. We took ownership, partnered with a factory and said, "If we can make this into natural, organic beauty that can be found at Walmart or Walgreens, where the public shops at prices that are no-brainer, wouldn't that be cool?" We set us off on that journey.
What happened after that?
We did that for about four years until we sold the company. We had many different projects. Yes To was just the fastest growth opportunity. It taught me that there is a huge need for the public to get innovation in a way they understand it, appreciate it and afford it. No matter what we have done since Yes To, it had to have those characteristics. We put accessibility and inclusivity as requirements for anything we do.
When we started in the industry, there were huge barriers to entry for indie brands. They didn't have places on shelves for the most part unless you were really lucky or had major VC backing. Yes To was a fluke for having shelf space next to major national brands. That was unheard of for an indie brand for the most part.
As the market progressed, retailers became open to having not such big budget brands, but brands that were innovative that customers were reacting to. What changed even more recently was that, not only were they open to those brands, but they really wanted them. One a certain level, if you are P&G, to be really innovative, you have to buy an indie brand or try to be like one. We were very involved in K-Beauty by taking the innovation of Korean quality to American customers in a way they could understand at a palatable price.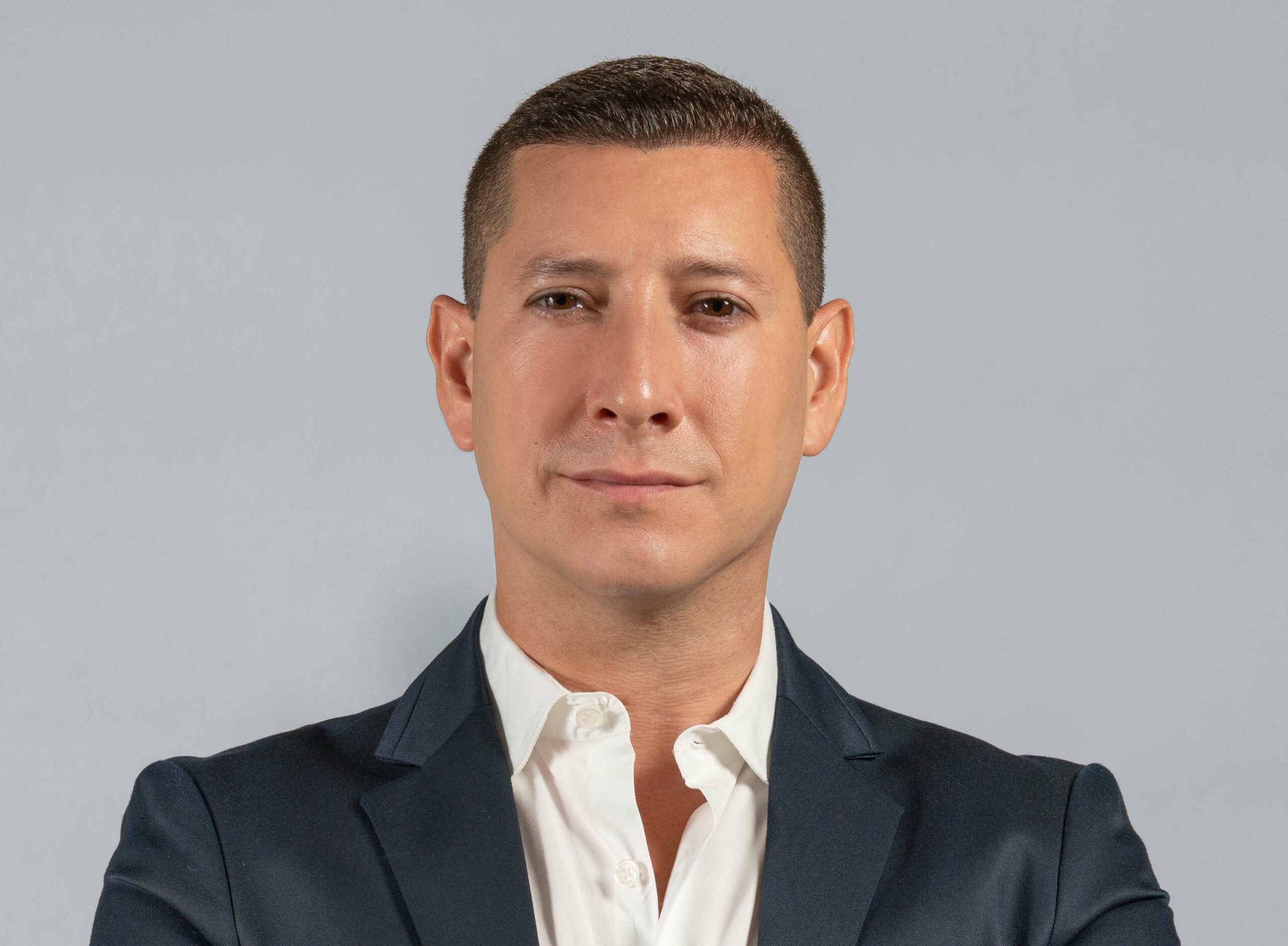 When did you start the company you lead now?
A couple of months after we sold Yes To in 2009, we started a company called Trendsformers, a similar name to the company with Yes To, which was called Trendtrade. It was just a holding company. The idea behind Trendsformers was to repeat the experience we had with Yes To in other areas. Beauty was our core, and we had a patent creation division as well bringing creations outside of beauty to retail, too. What we did is we went to retailers and said, "Hey, you know who we are now, what other areas have interest and value to you and your customers?"
What's the latest iteration of the company?
What we realized is we want to focus on our core. We came from beauty. Beauty is what made us tick, and it's where we saw the greatest interest from retailers and direct customers. So, we refocused our energy on beauty in the past few years. We thought Trendsformers encompassed innovation in general, not specifically in beauty. In January 2022, we changed our name to Klar&Co., which speaks to our family name and our ethos, which is a focus on beauty and bringing value, accessibility and innovation to the market.
Can you break down Klar&Co.'s business for us?
We have two different facets of the company, both of which come from our brick-and-mortar history. We started before e-commerce was a big thing, so retailers and retail partnerships have always been vital to us. When we have a concept, the first place we go is to our retail buyers.
We have one area that encompasses brands like Fortify+, larger scale products that are national or international and have wide appeal, things that we can really get behind and market. We partner with the likes of Walmart, Target, Kroger, Meyer and Whole Foods, high-profile retail chains that want branded items that are white space fillers.
Fortify+ is an example of that. When COVID started, there was a need for a something that did more than just care for skin. So, we found an ingredient, zeolite, that would fight pathogens that could work while you dealt with your regular skincare needs like anti-aging and moisturizing.
The other side of our company is focused on value, but not necessarily big branding efforts. Let's say there's a retail chain like Nordstrom Rack or TJ Maxx that has a need for products—for example, Korean-made products using sustainable ingredients that are high quality—but there's no real need for national branding or marketing. They want the customer in the store to notice the product and buy it because of the value add.
We deal with companies like Ross, TJX, Tuesday Morning, Saks Off Fifth, Burlington Coat Factory and Bealls, where we bring value that moves the needle for shoppers across the country, people who can't afford or who can't justify going to Saks or Bergdorf Goodman to buy their products, but they still want quality and innovation. All of our products are clean beauty, 95% natural and certified cruelty-free. They hit on all the things that are important in today's market and to us as a company.
What's the process like to create an off-price product? 
We brainstorm using our data and the data of our retail partner, where we can say, for example, "We believe that something natural and vegan, but focused on sustainability at this price point will have a lot of interest," and then immediately have a design team get to work on concepts using the information from our research to communicate the message to customers in stores in the simplest way possible so they will appreciate it with little marketing. That can be done within a few days.
We then regroup with our retail customers and say, "What do you think of these concepts?" We get a consensus on which items and key ingredients we want to go with, make sure the price point will be a no-brainer, approve designs and go forward on production. We are part owners of our Korean factory and have major production pull. Production time can be as quick as two weeks. Once it's at our warehouse in LA, it can be at the retailer's warehouse in a few days. From concept to reality, it can be as quick as a month in a half to three months.
In terms of speed to market, there's nothing more immediately impactful than that side of the business. However, in terms of brand equity and what will be recognized for over the long term, the other side of the business is more impactful. Six month ago, we launched Fortify+ into Walmart, and we are expanding. It's hitting 1,700 stores in the Walmart chain, and that's something we will share with the media. When Walmart launches something, they take it very seriously. A lot of people will interact with it, and it's a huge opportunity to have much greater impact on the market over time.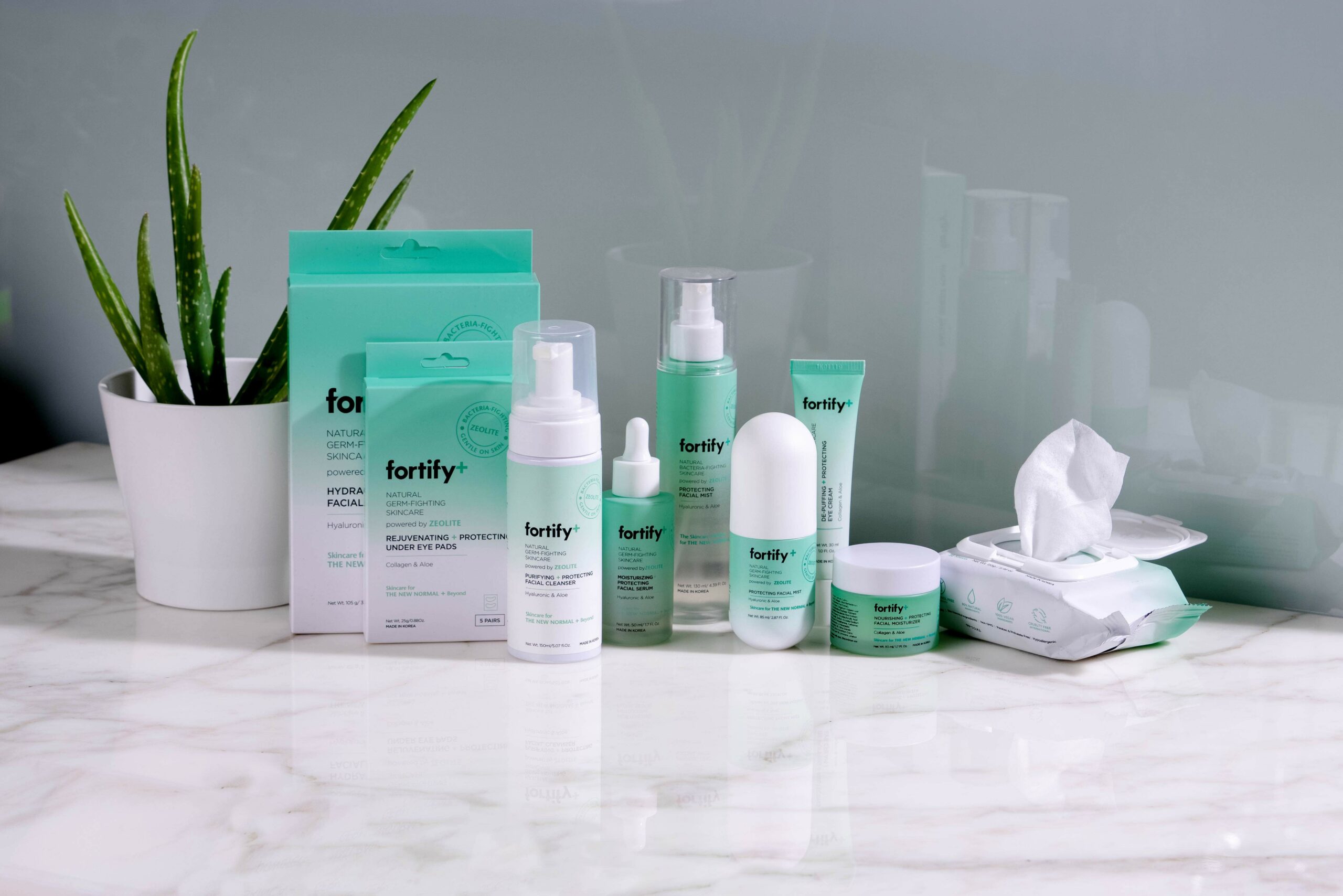 Some economic forecasters believe the United States could be entering a recession. In light of that view, what's your take on the relevance of value retail in the current market? 
When I first came into this industry, it was right before the 2008 crash, and we already were about value. I'm one of eight kids. My parents ran a charity. It's in my core being to think about value, but 2008 took that to the next level. You can't try to plan a business or a life for your family and employees based on the good years when things are going really well. You have to plan things based on when they're disastrous. When COVID came, it was a reminder of my earlier experience, and we were well-prepared for that.
The reason we chose to be partnered with retailers like Walmart and Target on the branded side and, on the off-price side, TJ Maxx, Burlington Coat Factory, Ross and so on is that, when people don't have another option, they will go to a retailer they can afford. Nobody stops wanting quality. They just want quality at a lower price. So, these retailers are positioned for a time like this.
We chose not to be like other indie brands that were like, "We don't want to be at TJ Maxx, we want to be at Saks, Bluemercury and Neiman Marcus." We were the opposite when that wasn't a popular choice. It wasn't cool or hip, but we didn't care because value was our calling. We as a company feel like we are well-positioned for what is to come, and we are seeing signs that our retail partners are well-positioned for what's to come. It's for times like this that they exist primarily.
Give us examples of brands you do for off-price retailers.
You will see Natural Chemist in TJX stores. That was launched in the past six months. We launched 10 brands in 2021 for the most part in the value retail space and that's one of them. They realized that their customer was reacting to natural products, and they wanted something that was clear that it was natural, but not as natural looking in the sense that a lot of brands that were natural traditionally looked very natural. The packaging was very simple and not very glamourous. You might have a cardboard box with a label and that's it.
Natural Chemist has natural in its name, but it also has key skincare ingredients like collagen, hyaluronic acid and peptides. The idea is focusing on the natural element while also having attractive packaging that makes the key ingredients and benefits very clear to the customer. There are images of the ingredients and illustrations that depict usage. It has five masks for $5. It looks high quality—and it is high quality. It's growing so fast that we just added another 10 items to the line in the past two weeks.
We have other ones called Repair Beauty and Skin Aesthetics. When the brands perform, we expand into more products and ingredients. You won't see the brands everywhere online or in the media. We want them to be communicated about to the customer they're created for. The brands are simply delivered to the shelf and the customer tells us whether they like them or not. If they like them, we give them more and, if they don't, we cut back.
A lot of consumers believe off-price stores are stocked with goods that previously were in high-end stores.
Traditionally, that was the case—and it's still the case sometimes. We have a brand called Azure that you can find at Target, Sally Beauty and CVS. Every so often, we also offer it to a place like TJX at better value. What value retailers decided is that the customer reacts equally well, if not better, to products that are created for specific purposes that aren't found at Target or Walmart.
If they pick up something from a brand like Philosophy, they will like that it's something that's at Sephora, and they are finding a deal, but then there's brands that they may not find anyplace else. They make the choice that those offer an incredible value, and they become loyal followers.
You would never go traditionally to off-price to build a brand, but customers do start realizing that they like the results from brands there, and they start shopping at TJX as a destination for beauty rather than just a deal. Because they realize they can get quality and find great deals there, why even bother shopping at a high-end retailer? They are getting what they want at TJX. That's why they are growing quickly in good times and bad times.
How do you deliver a value proposition to shoppers?    
Value is relative, even to the same customers. They may shop at TJ Maxx and Walmart, but value for them is different in the different places. There are a lot of factors we take into consideration, but No. 1 is the nature of the retail store it's in.
It doesn't matter how amazing your product is, no one is going to pay $50 for a day cream at a supermarket because of the state of mind of a consumer at a supermarket who is going to buy eggs and bread. There, it can't be more than $15. If it's more than $15 in that store, more likely than not, it will fail. In Nordstrom or Nordstrom Rack, they are more willing to spend more because they are in a state of mind to spend more money.
If something is online, you have much less limitation on the retail price. So, value is determined by other factors. How well do I like the brand's language and ethos? Do I feel represented by the brand? Do they have a nice Instagram feed that I feel is informative and engaging? Do they have good deals? Do they have the right write-ups in the media? Are they credible? Are they certified? There are a lot of different facets customers online want to see.
What role does Amazon play in your business?
Amazon's incredibly important to us. Even though there's a temporary slowdown in e-commerce, it's still the way of the future. It's definitely going to continue growing. For our new brands, we get them on Amazon right away, and we get them on other e-commerce like target.com and walmart.com right away.
We get real-time customer feedback on Amazon. If we have a product that we think is amazing, but customers are saying, "I don't like the smell," or "Why isn't this ingredient in it?," our team analyzes that every single day. You can't change your entire formulation for one review, but, if it's a theme, we will actually make dramatic changes.
I will give you an example. When we launched Fortify+, people said, "Oh my god, this is amazing, but what's happening to the good bacteria on my face? If you are fighting bacteria, is that going to challenge the good bacteria in my microbiome?" We didn't consider that enough when we first thought about it in the throes of COVID.
Within a week, we met with our chemists and said, "We have to incorporate something for that concern." Now, all our products have a probiotic extract that supports good bacteria. Amazon was really helpful with feedback that helped us adapt.
What are goals for Klar&Co. going forward?
On the value side of the business, our goal is to continue fulfilling demand. We've gone from having four items at value retail four years ago to about 300 today. If you turn over the product box at one of those retailers, you will see who is behind it. If you would have done that four years ago, it would have been hard to find us. If you go into one of those retailers now, it won't be hard to find us. We are one of the fastest-growing companies filling demand in that entire field of retail. That's an area we are very passionate about.
On the brand side, we want to grow brands like Fortify+ in ways we haven't in the past. We came into being when e-commerce and social media didn't really exist. Personally, I'm a family man with kids, and I don't spend too much time on social media other than for research purposes or interacting with customers. So, we've brought in people like Kate [Lazarus, director of marketing], who's more involved in that space. We want to have more emphasis on social media and e-commerce.
Until recently, we were a very under-the-radar company. If you Googled us, there wasn't a lot about us unless it was organic. What we want to do now is be a lot more proud and vocal about who we are, what we are doing and the value we provide. Also, we want to be much more vocal about the brands we're creating.