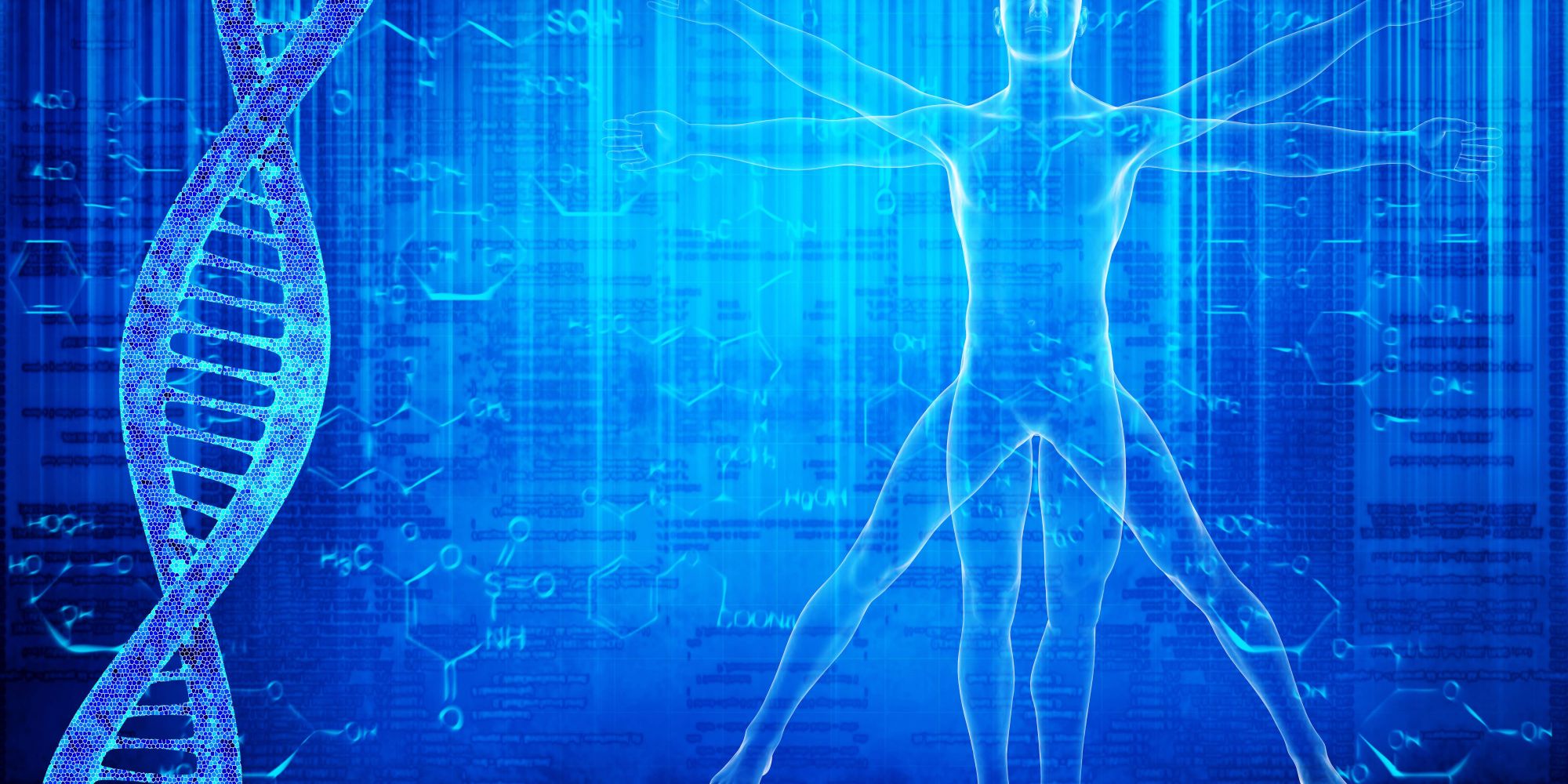 Breaking The Code: The Beauty Implications Of DNA Testing
Despite being a vegan triathlete, Plum Organics co-founder Neil Grimmer had been spending too much time stuck on airplanes and eating on the go. While promoting one of the fastest-growing kids nutrition brands in the U.S., his health took a hit.
Seeking solutions, he consulted with the scientists and doctors he'd met while leading Plum Organics, which he sold to Campbell Soup Co. in 2013. After undergoing full genome sequencing as well as blood and metabolism tests, he discovered that he was predisposed to a number of issues: lactose intolerance, sensitivity to caffeine, which messed with his ability to sleep, and a tendency to gain and store weight more easily than other people.
Grimmer worked with a specialist to develop a road map for how he should be eating, and within six months, he'd lost 25 pounds, radiated a healthy glow and had more energy than he'd had in years. He'd also stumbled upon a field that stands to be highly lucrative for the health and beauty market: DNA testing.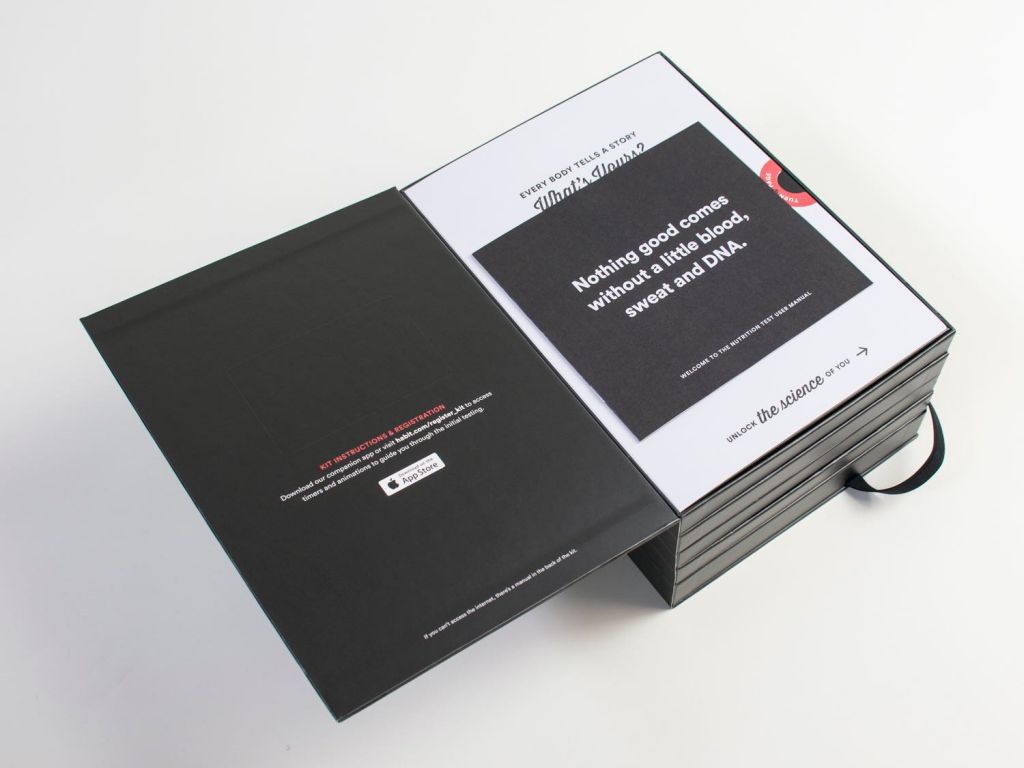 "I've been a biohacker all my life, and DNA tells part of your story," says Grimmer, who founded his next company, Habit, based on his experience. For $299, Habit uses DNA samples, blood tests and a metabolic shake to measure more than 60 nutrition-related blood and genetic biomarkers to yield personalized nutrition recommendations. Rather than a one-size-fits-all approach to nutrition and beauty, Grimmer argues the right diet and supplementation delivers beauty from within, noting healthy fats improve skin and hair, and increased protein strengthens nails. "The answers to your health and well-being are inside yourself," he says, "and people feel a stronger sense of eating confidence and nutrition intelligence."
Health and beauty companies are only just beginning to tap into the potential for at-home DNA testing to inform health and beauty purchases with results that go far beyond heritage or predisposition to disease. New tests can provide a number of clues about skin aging in categories such as collagen quality, glycation and skin antioxidants. In other words, a simple cheek swab can reveal a tendency toward irregular skin pigmentation or fine lines and wrinkles, and lead a consumer to tailor beauty purchases accordingly.
"This is a really hot topic in aesthetics right now, with lots of active research ongoing," says Stanford Health Care dermatologist Tyler Hollmig, a member of the medical advisory board for Pathway Genomics, the company behind a $199 DNA test called SkinFit. "There are specific genes that we know help determine skin traits such as skin color, ability to tan, predisposition to skin cancers, antitoxin and antioxidant capabilities, elasticity, moisturization, predisposition to skin diseases such as eczema and psoriasis, and so on."
Hollmig explains SkinFit links a patient's individual genetic profile to skin traits and evaluates for genetic predisposition to factors like wrinkles, stretch marks, photo damage, and red and irritated skin. Similar to many companies in the space, SkinFit provides information on treatment strategies. It guides patients to products and procedures to reduce the risks of damage to the skin and repair skin damage. It also suggests counselors to discuss test results and interpret the data.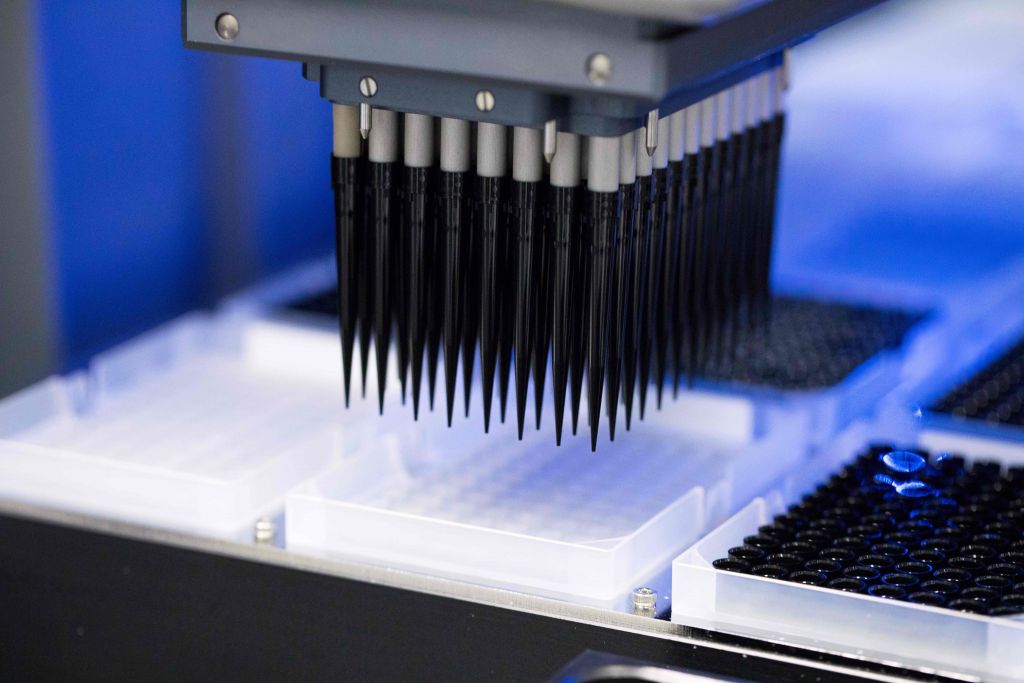 Hollmig warns skin health is both intrinsic, meaning determined by genetic makeup, and extrinsic, meaning determined by environmental exposures. However, he emphasizes genetic makeup is absolutely crucial in determining how someone's skin will interact with their environment.
Consumers are increasingly expecting personalized products, and DNA testing has the potential to spread personalization broadly. Just how broad? With CVS Pharmacy on board, it penetrates neighborhoods throughout the nation. The drugstore chain has taken a major step in making DNA testing — and the subsequent beauty purchases — accessible.
In the summer, select CVS locations began selling genetic testing kits that generate related lifestyle and purchase recommendations. The kits are tied to DNA Diagnostics Center HomeDNA Healthy Weight, which interprets more than 100 genetic markers associated with weight and nutrition; Pathway Genomics FitIQ, which proffers insights into how people process sugars, fats, nutrients and vitamins; DNA Diagnostics Center HomeDNA Skin Care, which is exclusive to CVS Pharmacy and looks at 28 genetic markers affecting skin health; and Pathway Genomics SkinIQ, which analyzes seven areas of skin health to aid with skin nutrition, aging, oxidation, hydration, inflammation, glycation and texture. In addition, CVS Pharmacy offers the 23andMe DNA Test Kit, which can predict some hereditary health risks.
These DNA testing products are slated for expansion to further stores in 2018 as part of what is billed as the drugstore company's "new, proactive approach to health," and a movement beyond "sick care" to "self-care," says Brian Eason, senior director of consumer healthcare at CVS Pharmacy.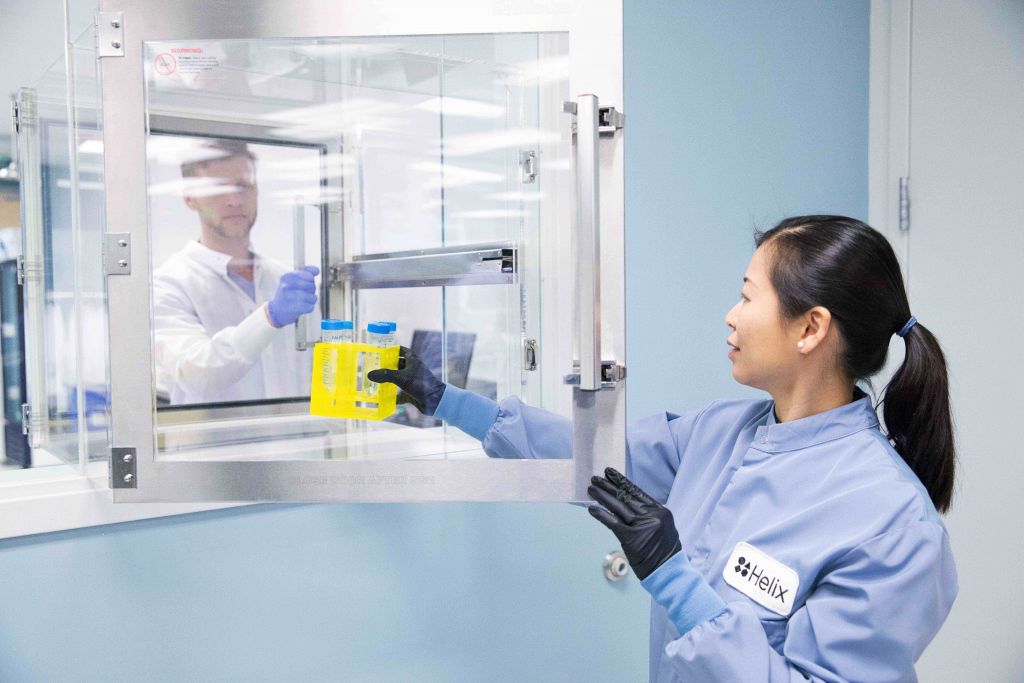 "While these new products have only been in stores for a few months, we are seeing a behavioral shift from our customers who have purchased a skin or weight DNA test kit," Eason says. "Much of the feedback we have received showcases how customers are now tailoring their beauty and nutrition products based on the results that they have received — including expanding into newer products or categories within each space."
The HomeDNA Skin Care kit is $24.99 plus a $79 lab fee. Customers mail at-home cheek swabs to a lab and, after two weeks, can access their scores online that run from non-ideal to optimal across seven skin-related categories: collagen quality, fine lines and wrinkles, pigmentation, skin elasticity, skin antioxidants, sun protection and skin sensitivity.
CVS, for now, only makes money selling the tests. Going forward, it could win sales from introducing customers to products addressing the results, too. The retailer doesn't currently cross-merchandise the skin care tests in the beauty department, Eason says, adding that, in the near future, "We do plan to help recommend specific products sold at CVS Pharmacy to solve skin care issues discovered through these tests."
The prospects for product synergies are extensive. CVS customers whose DNA testing results showed poor collagen quality might be encouraged to purchase products with alpha lipoic acid, peptides, and vitamins C and E. People discovering a proclivity toward skin sensitivity might be ushered toward skincare merchandise with algae extract, aloe vera, hyaluronic acid and kinetin.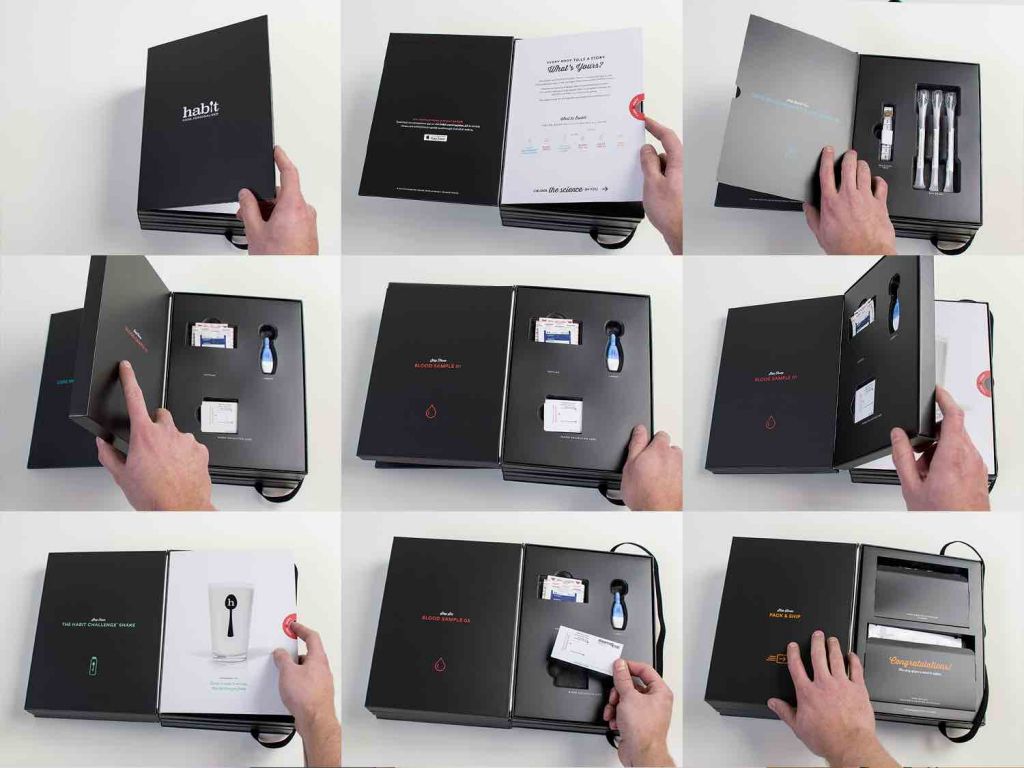 Physician Ruthie Harper, a specialist in non-surgical aesthetics and nutritional medicine, developed a DNA test and corresponding skincare products under the brand Skinshift in 2012. She says that it's the early days in the world of genetic testing. "Genetics will be used to inform every aspect of how every body works," she predicts. She differentiates skincare solutions from 23andme. "I wasn't trying to treat medical conditions, but just trying to make beauty recommendations. It pulls it out of the healthcare world and into the beauty world," she remarks.
Skinshift customizes a patient's skincare products and recommends specific supplements in response to the information gleaned from  tests measuring five skin-related categories. Harper asserts personalization is at the core of the concept.
"It's not what skincare is good, but what is good for them. There are a ton of great ingredients and products out there, but what can be valuable and useful is what is right for me," she says, pointing out that, while people can't change their genetics, they can change the impact of those genetics "by making good decisions."
The hopes of DNA testing, though, surpass making good decisions. Biotech company BioViva is developing a process to slow the aging process using gene therapy. In other words, the therapies are designed to alter genetic makeup. They could rejuvenate aging skin and restore elasticity by lengthening telomeres, parts of DNA that shorten over time.
Today, consumers can experiment and entertain themselves with emerging companies banking on the DNA testing phenomenon spurring product interest. Personal genomics company Helix created an online marketplace for DNA-powered products in the fields of nutrition, fitness, health, ancestry, family and entertainment It's akin to an Amazon or App Store for DNA tests. Customers order and send in a one-time $80 DNA test, and turn to other offerings for insights related to ancestry or weight loss.
Hollmig cautions effectively harnessing DNA data isn't always straightforward. "It is difficult to ensure patient compliance and difficult to integrate the specific environmental factors such as sun exposure, smoking habits and level of pollution that play a large role in an individual's health if the only thing we measure is genetic info," he says. "Another challenge is that there is a lot of snake oil being sold out there in the form of cosmetic products making grandiose promises to improve health and beauty, but the truth is that most over-the-counter products are not subjected to the rigorous type of studies that would show whether they actually live up to these promises. It is critical that patients be informed by a physician about the quality of the test and likelihood of it being helpful for them."
Still, Hollmig has observed heightened demand for the type of information that DNA tests supply. "Patients are increasingly concerned with many of the same things we are as physicians:  'What is the information available that can help me make rational choices about my health, and how do I act on this information?'" he says. "I anticipate increasing interest in genetic-based tests across the entire spectrum of medicine and feel dermatology will not be an exception here."
TAKEAWAYS
Health and beauty companies are beginning to see the potential for at-home DNA testing to inform health and beauty purchases. New tests can provide clues into a person's skin aging and diet, among other factors.
In addition to selling at-home testing kits, brands also sell personalized products based off a customer's result or introduce customers that have undergone DNA testing to products that might address the issues exposed by the testing.
Experts caution that both intrinsic and extrinsic factors influence health and beauty, and that DNA can't be changed. However, it is possible to gain knowledge to inform health and skincare choices.