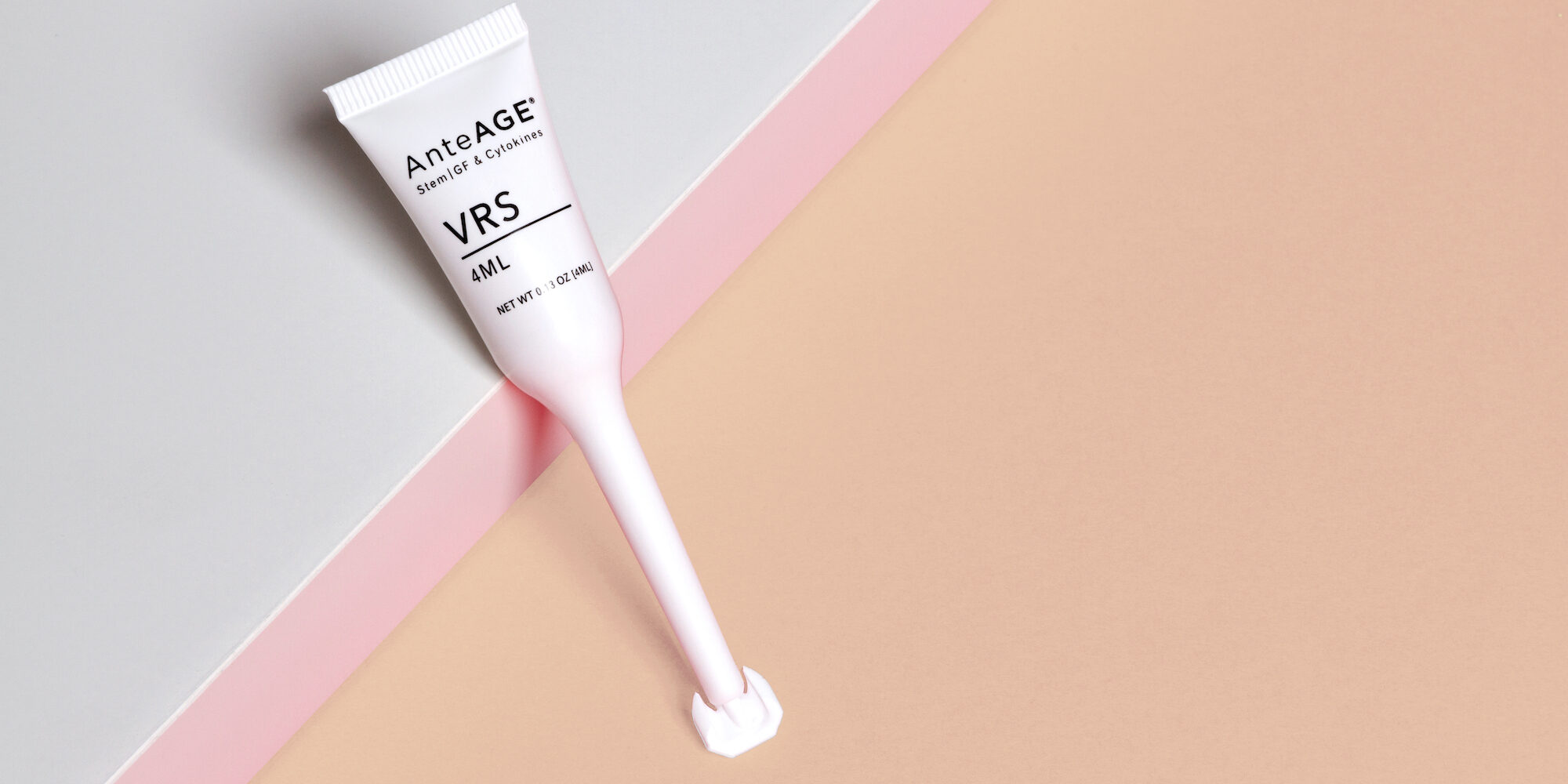 Doctor And Professional Skincare Brands Go Decidedly Upmarket With Their Latest Launches
Luxury beauty has been on a wild ride in recent months. After a spate of mass-class retail partnerships such as
Walmart's with Space NK, the future of the category seemed uncertain. Might the high end of the market lose some of its cachet living under the same roof as mass offerings? But, a
ccording to recent data from The NPD Group, there was no need to worry. The market research firm's figures show that prestige beauty sales rose 16% in the second quarter to $6 billion.
And deal activity indicates interest in prestige brands remains high. Estée Lauder's investment in Haeckels, L'Occitane's purchase of Grown Alchemist and Amorepacific's pickup of Tata Harper are examples of such activity. 
Tata Harper's $490
Elixir Vitae Serum Wrinkle Solution
is one of the most expensive skincare items sold on Sephora's website. 
With a recession looming, though, how can beauty brands justify triple-digit price tags?
For doctor-led brands, which have been proliferating, it comes down to the authority of the expert founders and science-backed formulations often stuffed with proprietary active ingredients.
Does that mean they can easily sell a $190 body cream or $116 sunscreen? They'll certainly try—and we'll be following.

In the process of doing so,
we've rounded up five
uber-luxurious product launches from doctor and professional skincare brands.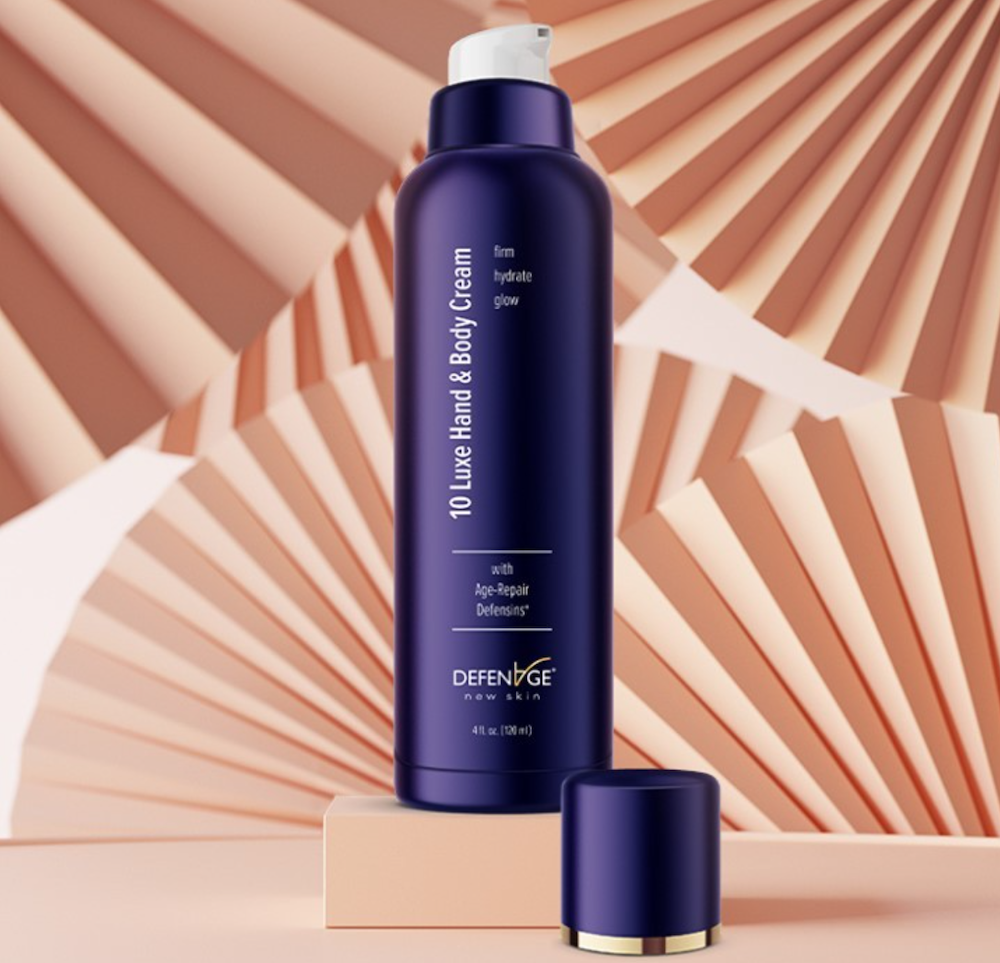 DefenAge 10 Luxe Hand & Body Cream: There was a time when consumers who slathered their faces with $380 Crème de la Mer wouldn't stray from $7 drugstore body lotion to apply from the decolletage on down. Today, upmarket body care offerings give people the opportunities to pamper their arms and legs with souped-up formulas they previously reserved for their faces.
DefenAge is riding the high-end body care wave. The professional skincare brand has introduced the $184 10 Luxe Hand & Body Cream. The brand asserts the product delivers visible retinol-like results without retinol-style irritation in as little as one week, although full results are evident in six weeks. Its star active ingredient is called age-repair defensins or molecules DefenAge describes as triggering skin regeneration.
Nikolay Turovets, CEO of DefenAge, says, "Research proved that defensin molecules naturally awaken dormant skin cells and spark a targeted, wound-healing regenerative response to produce new skin and deliver a treatment caliber of cosmetic results with topicals alone." 
Along with the defensin molecules, the cream is formulated with niacinamide to promote elasticity, ophiopogon japonicus root extract and sinorhizobium meliloti ferment to support skin barrier health, panthenol to soothe the skin, and squalene for antioxidant properties. It retails online at DefenAge's website, and through its authorized dermatologists, aesthetic surgeons and other aesthetic service providers.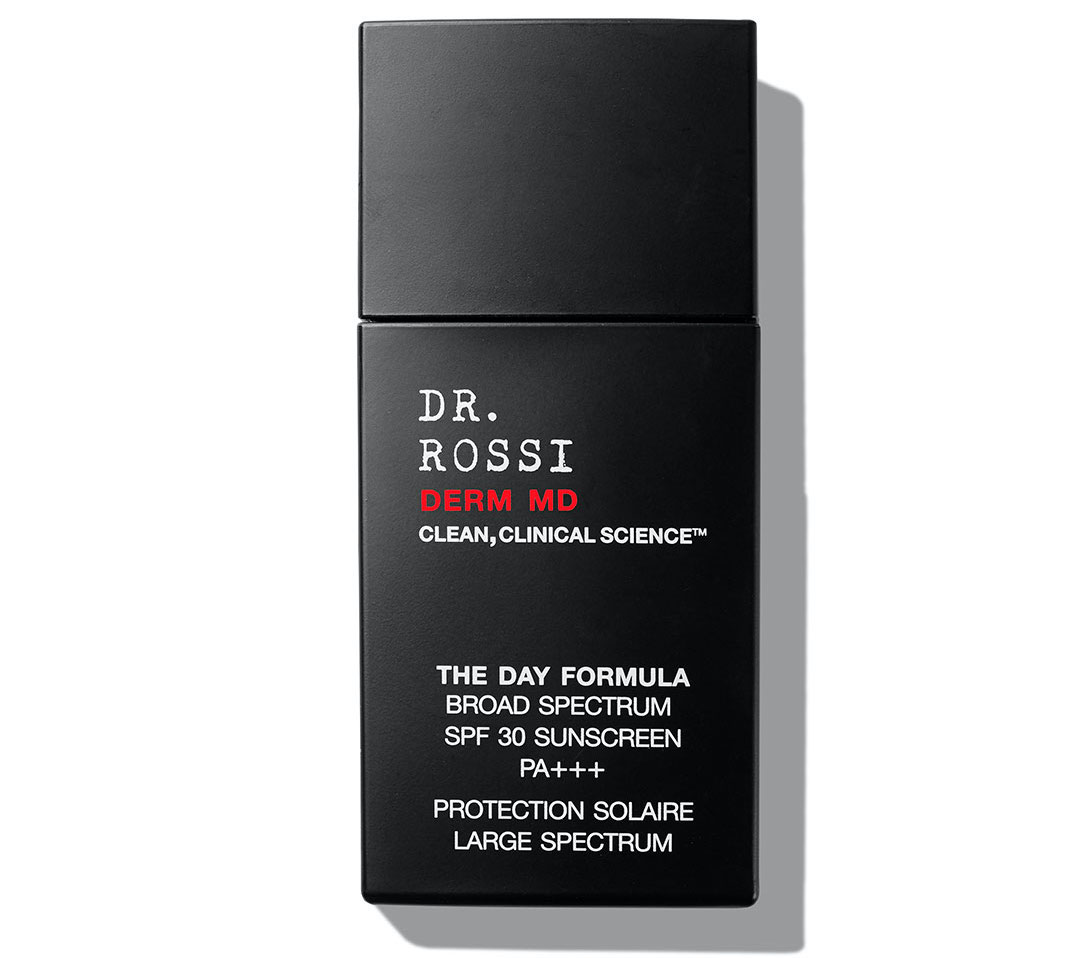 Dr. Rossi Derm MD The Day Formula: Dr. Rossi Derm MD's six-product skincare range grew out of dermatologist Anthony Rossi's work at Memorial Sloan Kettering Cancer Center, where he specializes in dermatologic surgeries for the treatment of skin cancers and benign skin conditions that arise during and after cancer therapy. 
His brand's most recent launch is The Day Formula, an SPF 30 face cream priced at $116. The product is designed to combat the signs of photoaging as it shields skin from future damage. "The Day Formula represents the perfect hybrid of sunscreen and skincare," says Rossi. "A daily sunscreen with micronized titanium dioxide to provide sheer broad-spectrum UVB and UVA protection for all skin types, the formula also hydrates the skin with triglycerides and protects it with a potent dose of niacinamide."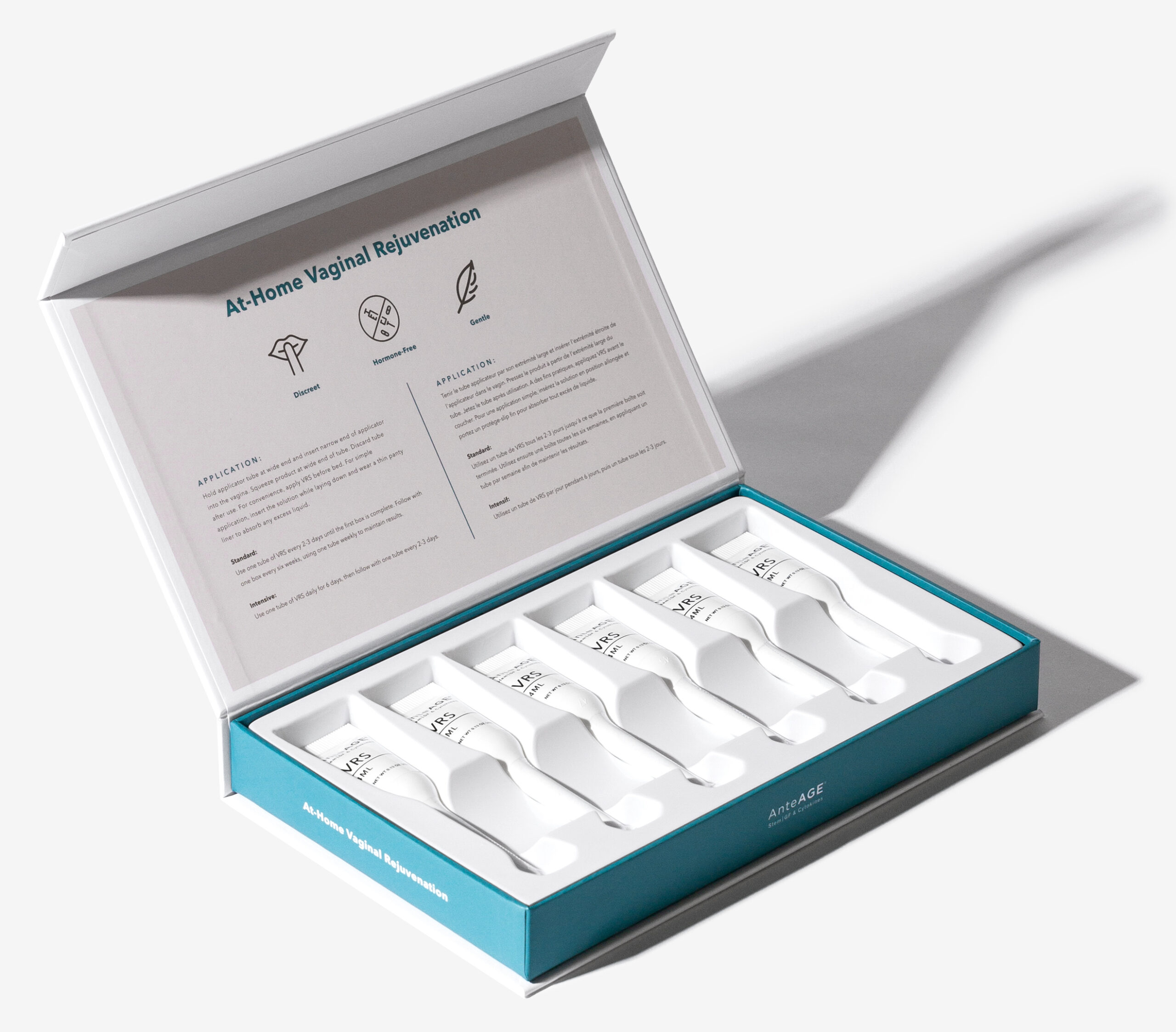 AnteAGE VRS: As the topics of women's sexual health and pleasure have become less stigmatized, people with vulvas and vaginas are increasingly talking about the myriad of issues they experience, including vaginal dryness, painful periods and difficulties achieving orgasm. And, as the full picture of unmet needs comes into view, brands are able to devise remedies for them.
AnteAGE, a skincare brand known for its professional facial skincare and hair restoration products, has created its first below-the-belt product. Its $150 Vaginal Rejuvenation Solution is a vaginal moisturizer that has bone marrow stem cell growth factors to combat the effects of vaginal atrophy without the use of hormones. The formula was developed five years ago by AnteAGE medical partner Martin Braun, a cosmetic rejuvenation physician and founder of the Vancouver Laser and Skin Centre. 
VRS is intended to reduce pain from intercourse, address vaginal dryness, and relieve itching and burning. "We're not inventing anything new, we're taking all these bioactive signals from a 20-year-old female and putting them in a product that when we apply, we can have some of the healing and regenerative powers of a young woman," explains Braun. "By using what we already have inside our bodies, you can get your own cells to remember how they worked when they were younger. Our goal is to begin to lower the number of women that are needlessly suffering and give them a safe, hormone-free option to try."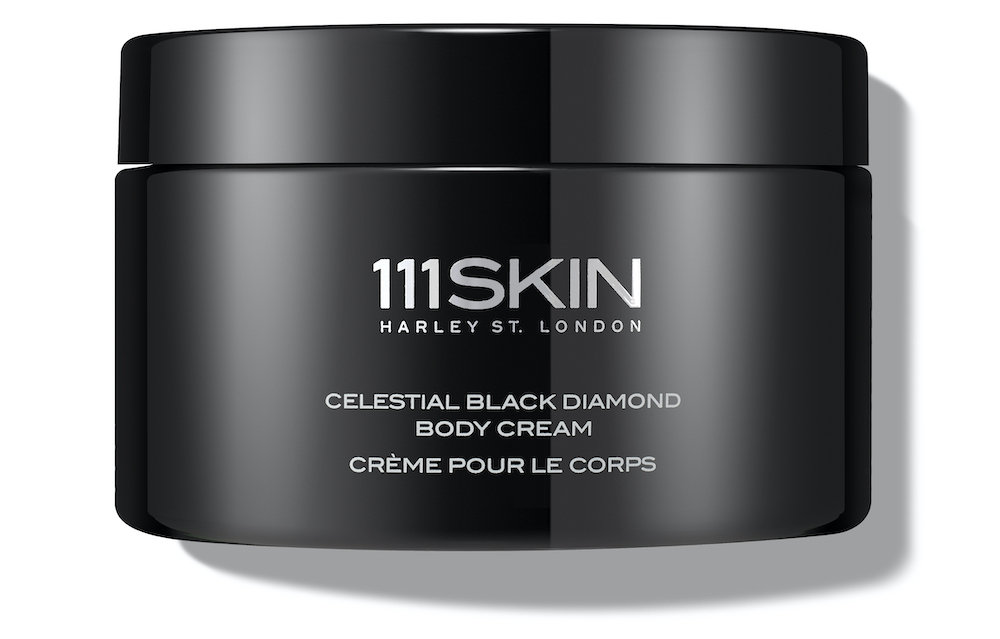 111Skin Celestial Black Diamond Body Cream: Luxury skincare brand 111Skin gets its name from 111 Harley Street in London, the address of plastic surgeon Yannis Alexandrides's medical office where he's performed surgical procedures for 20 years. In 2012, Alexandrides and his wife Eva Alexandrides established 111Skin with a single product perfected in Alexandrides's surgical practice to accelerate his patients' skin healing post-surgery. The brand's range has since expanded to 50-plus products. For its 10th anniversary, 111Skin has ventured into a new category: body. 
Launching Sept. 19, Celestial Black Diamond Body Cream, similar to 111Skin's earlier products, will arrive on the market after years of in-office usage. Priced at $190, it's a part of the revamped Intensive Collection, 111Skin's most exclusive and concentrated collection that contains the $995 Celestial Black Diamond Cream and $1,600 LUNAR28, an overnight anti-aging system meant to replicate the effects of a clinical resurfacing treatment.
Celestial Black Diamond Body Cream features a combination of centella asiatica, shea butter, hyaluronic acid and liquorice extract to help skin appear brighter and feel more supple, strong and hydrated. Additionally, it has 111Skin's  proprietary active ingredient NAC Y2, which the brand incorporates to support collagen synthesis to tackle advanced signs of aging.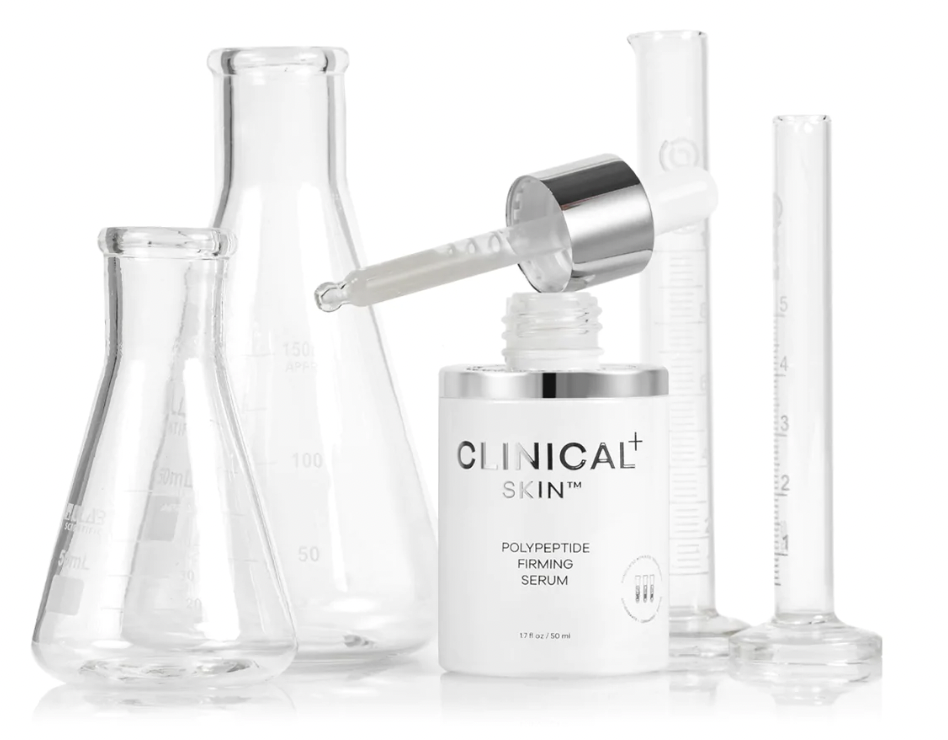 Clinical+ Skin Polypeptide Firming Serum: Clinical+ Skin has done research to back up the benefits of its $250 Polypeptide Firming Serum. In a 12-week double-blind study conducted by an independent body, the serum was found to improve firmness and elasticity by 29.7%, improve the appearance of fine lines and wrinkles by 22.5%, and improve hydration by 77.4%. An improvement in radiance and texture was reported by 93% and 94% of participants, respectively. 
"We identified a white space in the market, particularly the opportunity to bridge medical-grade, professional-grade skincare products and solutions with what I call new or modern science," says Clinical+ Skin CMO Ewelina Aiossa, who was CMO at Osmotics Cosmeceuticals prior to launching Clinical+ Skin with owner and CEO Israel Zahler. "Innovation happens on a daily basis, but commercializing it sometimes takes a little bit of time, especially when incorporating an element of luxury. You're looking at a product line that has innovation, professional-grade efficacy and that element of luxury."
Polypeptide Firming Serum's results are driven by a proprietary blend, known as A.C.E. technology, of antioxidants, biomimetic ceramides and a natural enzyme. Clinical+ Skin has leveraged the expertise of dermatologists and brand partners Joshua Zeichner and Bertha Baum. Polypeptide Firming Serum is a companion to cosmetic treatments administered by dermatologists. Clinical+ Skin has also launched $120 Vitamin C Pro-Collagen Serum, $120. The products are available on Clinical+ Skin's site.