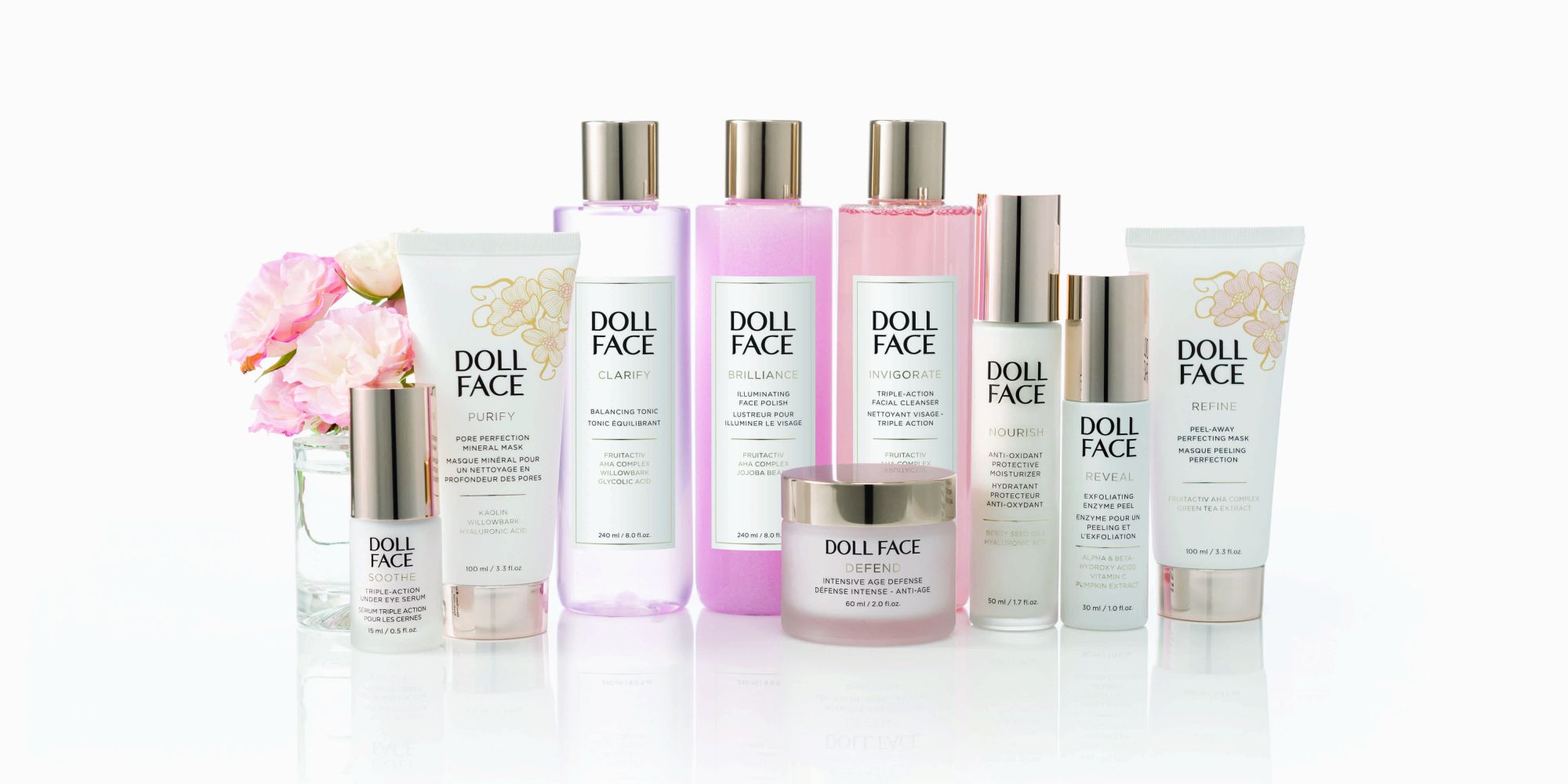 Doll Face Beauty Merrily Marches Onto The Websites Of Target And Urban Outfitters
Doll Face Beauty takes a playful approach to skincare, but it isn't playing around when it comes to retail distribution. The brand's vintage-inspired products are hitting Target's and Urban Outfitters' websites early next year.
The road to Target was paved with a pricing strategy shift. When it launched in 2013, Doll Face was positioned as a specialty retail offering with prices running from $24 to $58, but the prices were since lowered to $8 to $28 to broaden its appeal to young consumers and large chains that are enhancing beauty assortments to attract shoppers frequenting Ulta Beauty and Sephora as well as their stores.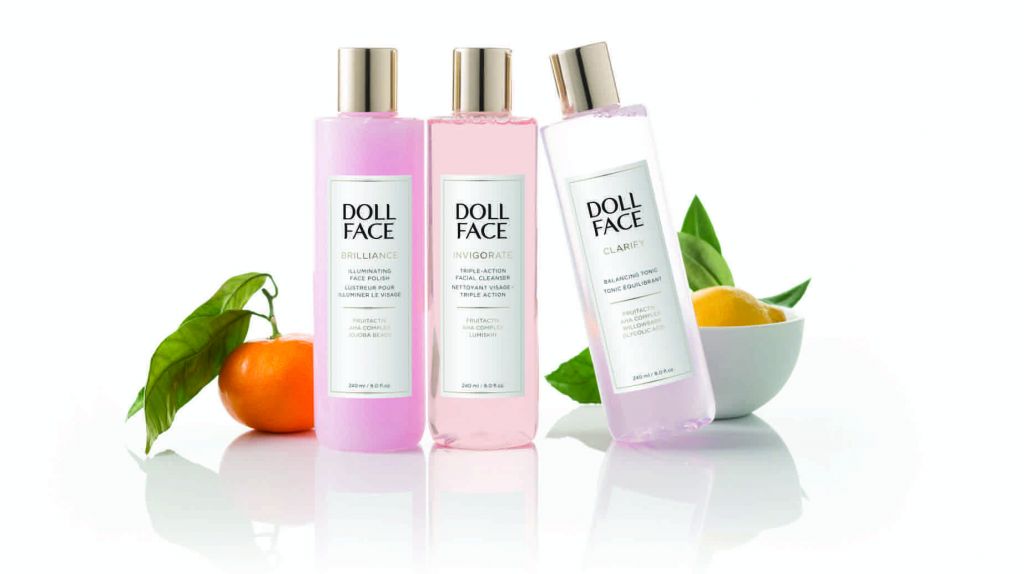 "We are seeing the masstige channel really elevate itself. Whether it's Kohl's, Target, Walgreens, CVS or Rite Aid upgrading, we see the segment as a tremendous opportunity. It's been missing niche brands and is now jumping on them," says Tom Winarick, a former executive at Palladio Beauty Group and Prestige Cosmetics who founded Luxury Lab LLC-owned Doll Face with his wife Lisa and son Josh. "Even though we reduced our price points, all of our products have the same high-end materials, active ingredient percentages and aesthetics. We reduced our costs in other ways."
Target will carry Doll Face's complete lineup of 15 products while Urban Outfitters is starting with the brand's Sweet Rose Cleansing Cold Cream and Little Black Mask. For ingredient-conscious millennial and gen z customers, Doll Face puts its key ingredients such as charcoal, willow bark, vitamin C, and pumpkin and licorice extracts on the fronts of its bottles.
Driven at least by partially by social media, Winarick has noticed a move in the beauty segment toward standout stockkeeping units rather than regimens. The brand is focused on delivering the latest innovations and contemporary twists on classics. It's cold cream, for instance, incorporates popular contents – it has yogurt extract, virgin coconut oil and rose hip seed oil – in a five-in-one formula that removes makeup, cleanses, moisturizes, exfoliates and brightens.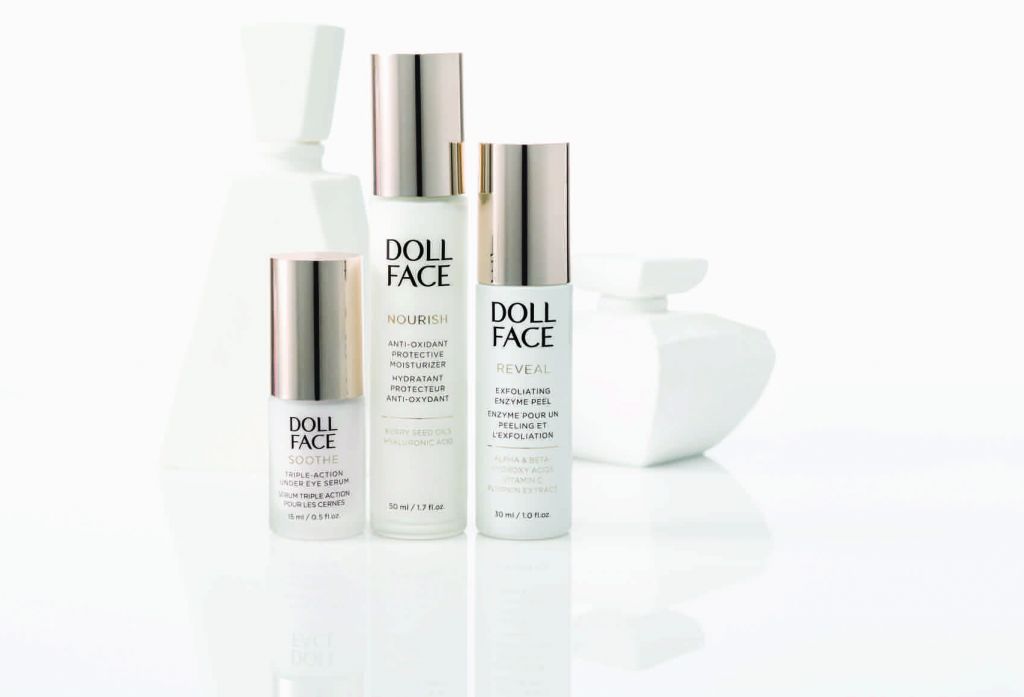 "The consumer today is looking for miracle items that do it all or most of it anyway," says Winarick. "We enjoy good sales on our basic products, but the consumer is really responding when you bring in these unique items that have a particular proposition whether it tingles, cools or warms. The consumer wants two things: instant gratification and long-term benefits."
Doll Face's sensorial exploration and visual pop has helped the brand get noticed on social media. Its Little Black Mask and Pore Purifying Mineral Mask have been especially popular social media fodder. Lisa Winarick notes Doll Face's plugged-in customers are also fans of Instagram favorites Kylie Cosmetics, Urban Decay, GlamGlow and Too Faced. To raise awareness as it breaks into Target and Urban Outfitters, the brand is going to be doubling down on social media initiatives. "Social media creates demand before a product comes out, which is being done very effectively by Kylie Cosmetics," says Tom Winarick.
Although skin care hasn't gained the traction that color cosmetics has on social media, Doll Face's sense of fun makes it a natural for digital platforms. "We have always felt very strongly that skincare has been a frightening experience for younger women. It's been about using a product or else your face will turn into horrible wrinkles," says Lisa Winarick. "Skincare should be about beauty and glamour, not necessarily about medicine and problems. We tried to create a brand that was welcoming to the consumer, especially the most recent skincare consumers."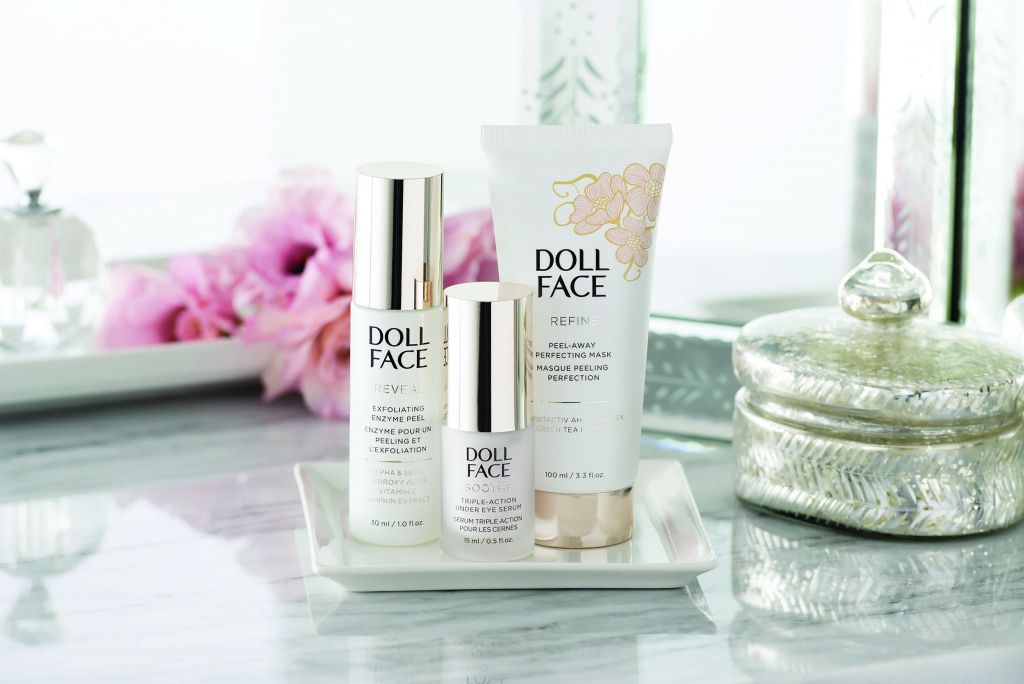 As it makes inroads into American retailers, Doll Face is amassing a customer base abroad, too. Half of its business currently is outside the U.S., and its products are available at Sally Beauty Mexico. Around the world, Doll Face has spread to 14 countries, and is slated to enter Japan and Russia in 2018. Overall, its revenues have been climbing in excess of 50% annually.
The Winaricks' future goals for Doll Face include amplifying its brick-and-mortar presence, and stretching into color cosmetics and body care. Tom Winerick says, "We are in expansion mode. We feel this could be a great all-around lifestyle beauty brand."