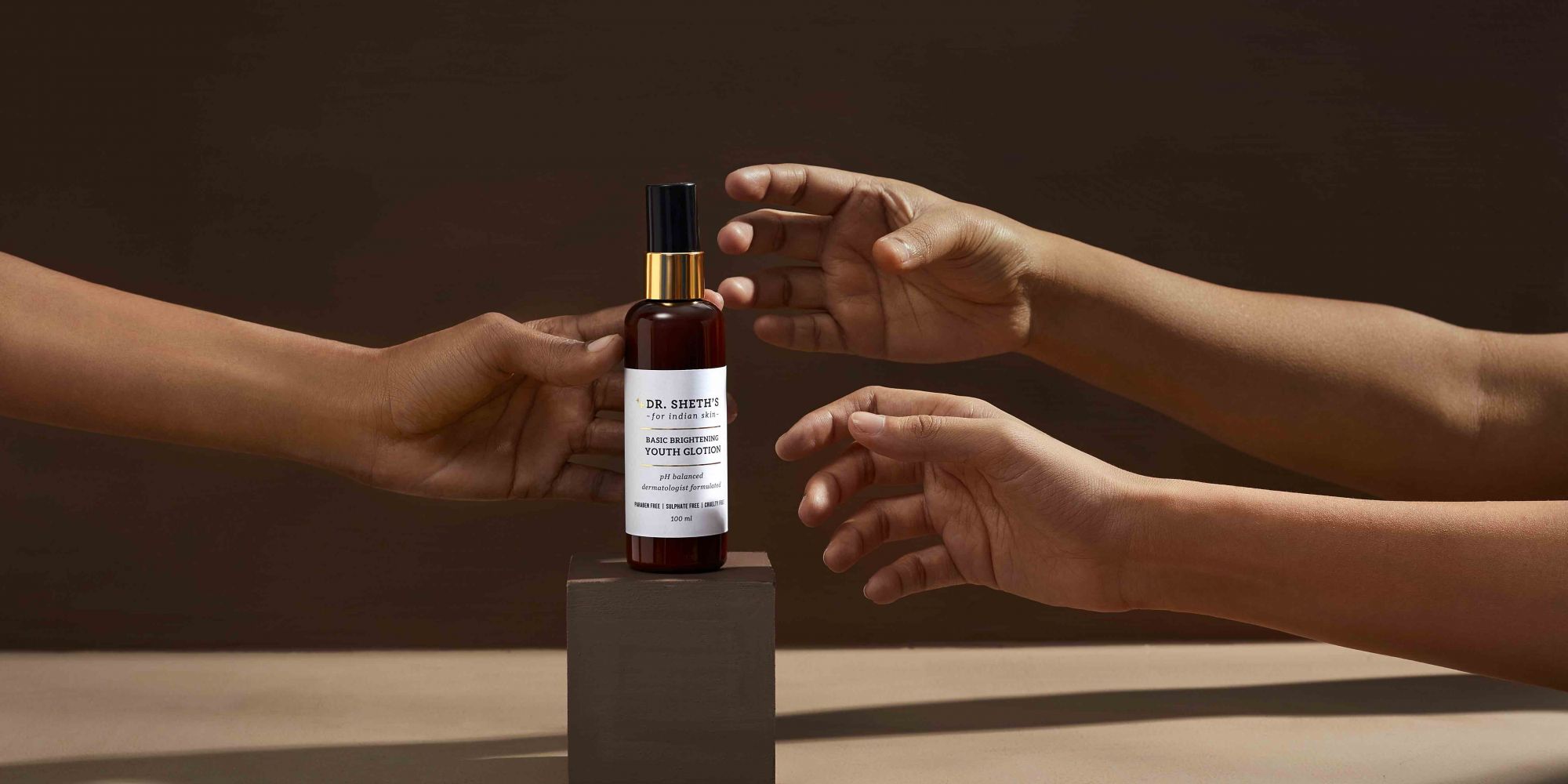 Dr. Sheth's Zeroes In On Skincare Solutions For Multicultural Consumers
Aneesh Sheth knows his crowd better than most. The 36-year-old founder of Dr. Sheth's and Mumbai resident grew up in India helping his dermatologist mother Rekha Sheth run the enormous country's first cosmetic dermatology clinic. As he assisted her, Sheth spotted a gap in the beauty industry for products targeting Indian consumers. While skincare options for Caucasians flooded stores globally, he noticed billions of people with darker skin weren't directly addressed. Along with his mom, Sheth, a pharmacologist trained at Weill Cornell Medicine in New York, identified ingredients and formulated tailored skincare solutions for those underserved masses. In February last year, Dr. Sheth's launched in India with unisex products including the Basic Brightening Vitamin Glotion and Basic Brightening Extra Gentle Daily Peel. This year, its ambition is to expand to the U.S. Sheth talked to Beauty Independent about building Dr. Sheth's business, widening its audience to multicultural audiences, obtaining investment and reaching clients through e-commerce.
When you first started, what was your vision for Dr. Sheth's?
In simple terms, my vision for the brand was to create a science-backed product for people of color. I didn't want it to be boring. Beauty, by definition, is about feeling good and looking good. I wanted my products to communicate this. Hard science and a legacy of expertise would be the foundation, but in addition, the products had to make my customers feel good – of course through their effects, but also by the way they feel, the way they look and the way they smell.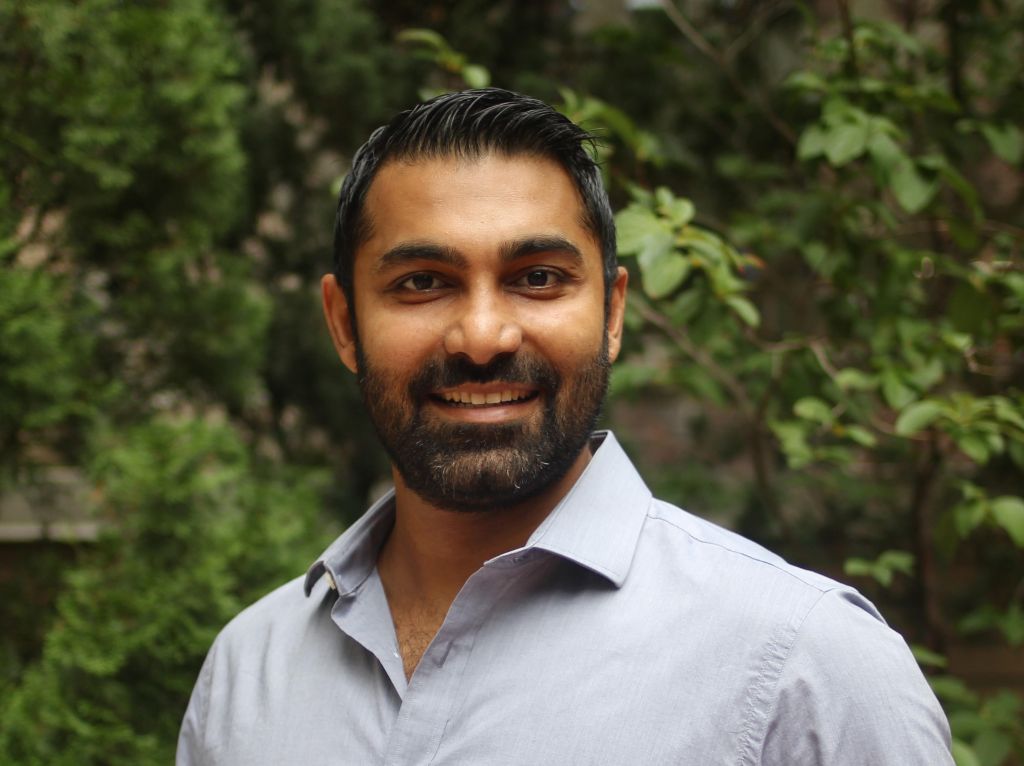 What's unique about Indian skin?
Every skin type has its own ethnocentric differences. We're going to be generalizing a bit here, but Indian skin has more melanin than Caucasian skin, which leads to more hyperpigmentation. African skin tends to be more saturated with melanin with a higher incidence of keloids and scars. There are also differences in oil content and skin barrier composition. We're still learning why this happens. Clearly, skin has evolved as a result of different environments, but what that means as a function of therapy is what we're currently trying to understand at a deeper level.
So far, what we have understood, given our experience with Indian skin, is this: because we have more melanin, we are extremely prone to hyperpigmentation. Therefore, we need to fortify our products with more anti-pigmentation and anti-inflammatory actives. This may not be as necessary for Caucasian skin as their incidence of pigmentation with inflammation or aging is a lot lower.
Second, the Indian environment is extremely harsh. Extreme pollution and dust result in a compromised skin barrier, which causes an increased incidence of atopics and those with sensitized skin. So, this needs to be repaired. Historically, western products don't typically account for this although it's changing now. I feel, in some ways, this is where the globe is headed. Pollution, both indoor and outdoors, is increasing around the world. India is at high pollution levels now, but, pretty soon, there is a good chance the west will be too.
In terms of melanin content, the number of people with melanin in their skin is increasing. There are reports that over a third of the U.S. identifies as multicultural. And, in terms of beauty regimens, these women tend to buy more than women who don't identify as multicultural. So, in short, the numbers of brown women with spending power are increasing. And they need something more suited to their skin types.
Dr. Sheth's tagline is "for Indian skin." Will that change as the brand goes global?
Yes, it will become, "for multicultural skin." India is our home market and where my mom has brand equity. Hence, it will remain "for Indian skin" here.
A lot of multinational conglomerates in the beauty space want to penetrate the Indian market. What don't they or do they understand about the market?
They need to understand that one size doesn't fit all here. We aren't a homogenous population. The culture of Kerala is extremely different from the culture of Bengal. Their messaging needs to be updated soon to be made more relevant to us. Homegrown beauty is picking up speed here because people here feel that the foreign brands just don't get them.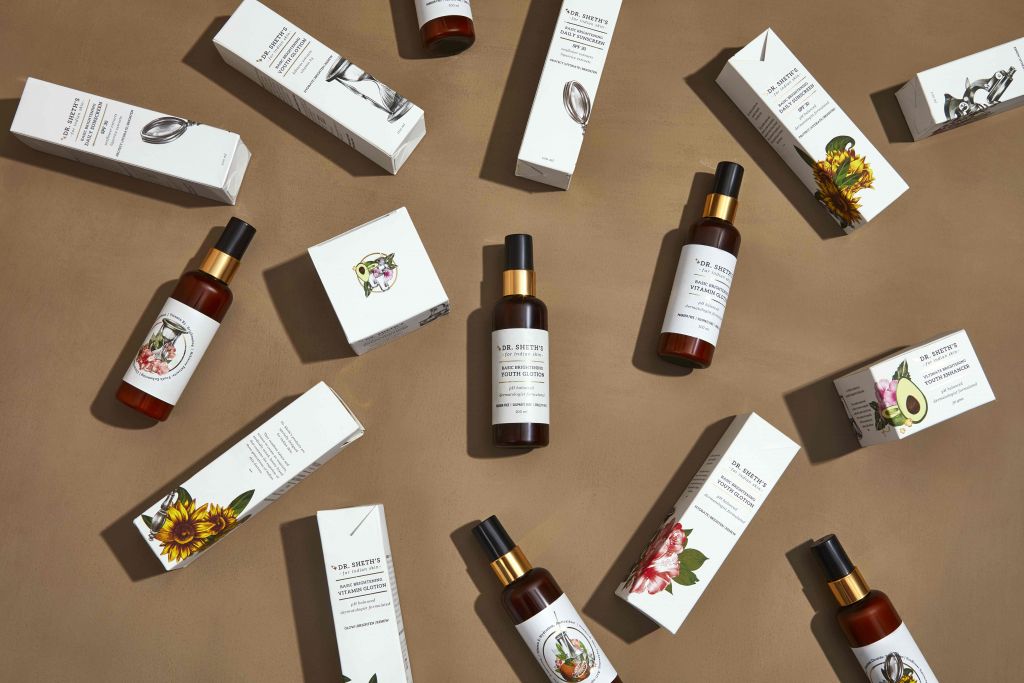 What are the challenges of doing business in the beauty segment in India?
So many. You have to double and triple check everything. I read somewhere that India lacks what is called the trust economy. This means that, when you do business with someone in the west, you assume that the person will deliver. That is not always the case here. You have to check the quality of work with a fine-tooth comb because going to court and litigating is a black hole that you can't afford in terms of time and money. However, once you find vendors that you connect with and share the same worth ethic as you, it's just phenomenal the work you can get.
Specifically, in the beauty segment, you have to maintain your own internal standards. Since regulations here are quite loose, you must be the one to make sure you create quality goods that can be considered of a high quality internationally. We pay strict attention to making sure we have strict certificates of analyses for all our vendors and doing our own independent analyses to verify they match. We've learned the hard way that this is a necessary step.
How do you set Dr. Sheth's up for going outside of India?
My brand is a global one. U.S. is one geography, but I think my brand appeals to everyone who has melanin in their skin. Right from conception, I was very clear I was making my product for the world. The packaging had to be international, the ingredients are globally sourced and the product inside had to made for everyone. So, the foundation and intention was set to be global, and, in order to further that, I want to start by working with global artists, [and] have influencers and real users of my product share genuine feedback. Like a lot of successful people around the world, my brand may have been born in India, but it aspires to be a global citizen.
Why haven't Indian brands had a prominent presence in the U.S.? Do you think that will change?
I'm not sure. I think the world wasn't as connected before, so awareness was an issue. Maybe we were a minority that wasn't given as much attention and, so, continued to be invisible. Maybe the American people weren't ready for global beauty back then, but now people are more open to trying different beauty regimens. Do I think that will change? I sure hope so. There's a lot of hard working entrepreneurs globally building brands like mine, and I hope all of us get recognition. A lot of my friends now are using the odd global product, compared to five- to 10 years ago when they wouldn't even give it attention. So, I'd like to think we're headed there.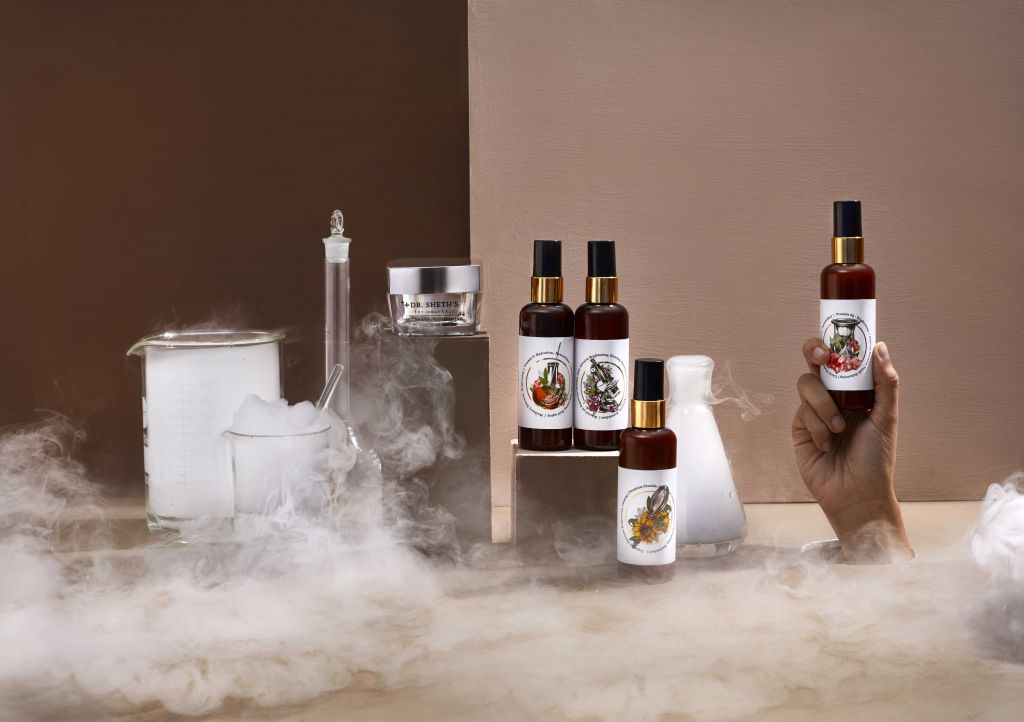 What were your first Dr. Sheth's products?
Our first products were in a basic brightening range. Your basic range is for Indian people to take care of their skin, even out the skin tone and pigmentation, and repair damage that happens as a result of being in a highly polluted environment.
Where is Dr. Sheth's sold now?
In India, in brick-and-mortar, we are currently sold primarily out of our clinics in Mumbai, and also two international luxury boutiques called le mill in Mumbai and Rangeela in Goa. Online, we retail off our own website and are also retailed on Nykaa, a leading beauty marketplace in India. In the west, we are currently looking to distribute out of select stores. We have only begun our journey and, so, are speaking with a few partners to distribute in the U.S. by the end of the year.
What is your e-commerce strategy?
Our ecommerce strategy heavily revolves around content. People understand that skin of color is different, and we want to be the place where people can understand why, and how to take care of it.
What is Dr. Sheth's hero product, and how did it come to be?
A few of our products have achieved hero status: our sunscreen, which is great for oily skin, our vitamin glotion, which is something like a mix between a serum and lotion power packed with strong doses of vitamins, our gentle peel, which is an alpha hydroxy lotion designed for skin of color and, finally, our antioxidant repair cream, a basic, no frills night cream with a high dose of vitamin E.
What have you found most challenging in building Dr. Sheth's?
Coming from a science background, the R&D part is easy, but developing a supply chain, being in constant touch with customers, being abreast of developments globally and integrating that into your innovation, all of it has its own challenges. The learning curve is, of course, hard, but add to this doing all this in a new country — even though I was born here, the majority of my training has been in the U.S. — is what has been the most challenging.
For other entrepreneurs in your boat, what suggestions do you give them on how to pull through the tough times?
Just keep swimming and hustle like your life depends on it.
Have you done any fundraising?
We're beginning the process now, but haven't raised anything yet. Do we need to do it? I'm not sure. Will it help accelerate growth? Yes, definitely. I think the biggest advantages of gaining investment is getting more objective from a business standpoint of view verse currently battling family biases, synergizing resources with your investor and making the company more professional.
How big is Dr. Sheth's business in retail revenues?
We made about $100,000 since June. We're only a few months old.
What's been the biggest lesson you've learned so far about what it takes to make it as a beauty entrepreneur?
There's a lot of noise out there. You have to learn to stand out.