E-Commerce Site Navago Aims To Be Indie Beauty's Marketing Megaphone
As the indie beauty segment has exploded, sales have soared, but so have the chances that brands will get lost in the shuffle. Navago has entered the segment to prevent them from being drowned out by the noise. The e-commerce and marketing platform powers transactions, but also initiates social media, press and advertising campaigns for brands. "We want to increase their exposure and help them compete where the big brands play," says Kevin Jampole, chief revenue officer of Navago, which is owned by Vancouver, B.C.-based AdAmplify. "We are able to do that by scaling with 50 to 60 brands rather than doing what brands would have to do individually." Beauty Independent received the download from Jampole and Phil Dubois, president and CEO of Navago, on the platform's business model, its audience, influencer efforts, the challenges confronting indie brands and the problem of fakes plaguing the beauty industry.
Tell us about your backgrounds.
Jampole: My DNA is in sales and marketing on the business side. I spent a lot of time in the ecosystem of sales channels. I have worked for many years in retail. I've worked for some of the largest distributors in the world, and I've worked for manufacturers. I understand each of those channels, the challenges of selling products for them, and what they're trying to accomplish. I've also done a lot of mentoring and advising for early-stage companies.
Dubois: I've been in the software business for longer than I can remember. I was the CEO of a fairly good-sized public company that automated the salesforces of big companies like London Fog, Hershey's and Unilever. I started off there on the development side, moved to the management of the salesforce and, eventually, I was CEO of the company. From there, I started my own company and got into the internet space. Very early on, we decided to develop e-commerce storefronts when the tools didn't exist to do that easily. We started migrating that platform over to being an advertising platform and provided services for over 400 newspapers worldwide. The platform targeted small, local retailers who were trying to figure out how to extend their online reach. That got me excited about building solutions for small, local retailers.
In about 2009, we started a daily deal site in partnership with Canada's largest newspaper chain. It was a competitor to LivingSocial and Groupon. We were asking, "How do we provide online marketing capabilities, and what does that look like for small, local retail firms? How do we automate content delivery and repurpose content from other repositories? How do we optimize Google ad campaigns for the deal site?" We were spending $50,000-plus per month on Google AdWords. It was a brutal space, and we know what happened to it, but it was a really great experience in terms of dealing with a lot of the basic issues that small guys have to deal with.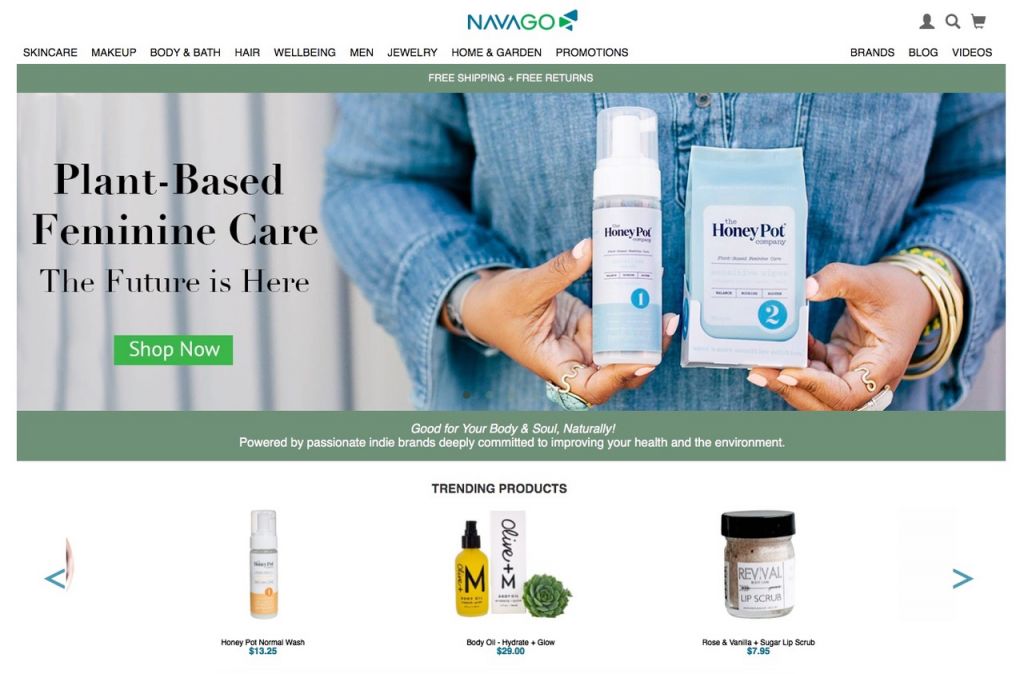 How did you come together to launch Navago?
Dubois: I was starting to look at how could we redeploy the technology we had coming out of the newspaper and deal space to help small firms. I thought there was an opportunity to build something that could answer the challenges the small, independent retailers had in terms of building an audience and generating sales. Kevin and I were part of a CEO roundtable, and we started talking. His experience dovetailed with mine. We started talking more and decided there was a complementary fit. He was excited by what we were looking to do.
What is Navago?
Dubois: Navago is a site that is focused on organic and natural health, beauty and wellness products. We built it from the ground up, and we want to attract indie brands and make marketing easier for them. We want to create a community with this marketplace where people can learn more about natural and organic products, and they can learn about the founders behind the brands. We are trying to become a trusted marketplace for consumers who are health- and eco-conscious. Our goal is to create content to keep them engaged.
What problem is Navago trying to solve for small brands?
Jampole: Most of the 50 to 60 brands we have onboarded have under five to 10 employees. A lot of them lack digital expertise. They all put up Instagram or Facebook pages, but how effective are they with them? They have limited budgets. Most of the brands have been in business about two to three years. They come to their brands through an interesting story, either they were sick or know someone who was sick and had a reaction to the products they were using. As they created product on their own, friends and family said you should sell it. Then, they go on Shopify, and family and friends buy it.
The next challenge is to increase sales and exposure. They may have tried Amazon or spent a couple hundred dollars on Google AdWords, but they don't have the time and resources to manage it. Managing a social media account almost seems like a full-time job for them, let alone marketing or PR. They may get a review from an influencer, but sustaining exposure is difficult for them. Coming onto our site is very simple. It's a half-hour call. We don't charge anything upfront. We don't charge monthly fees or listing fees.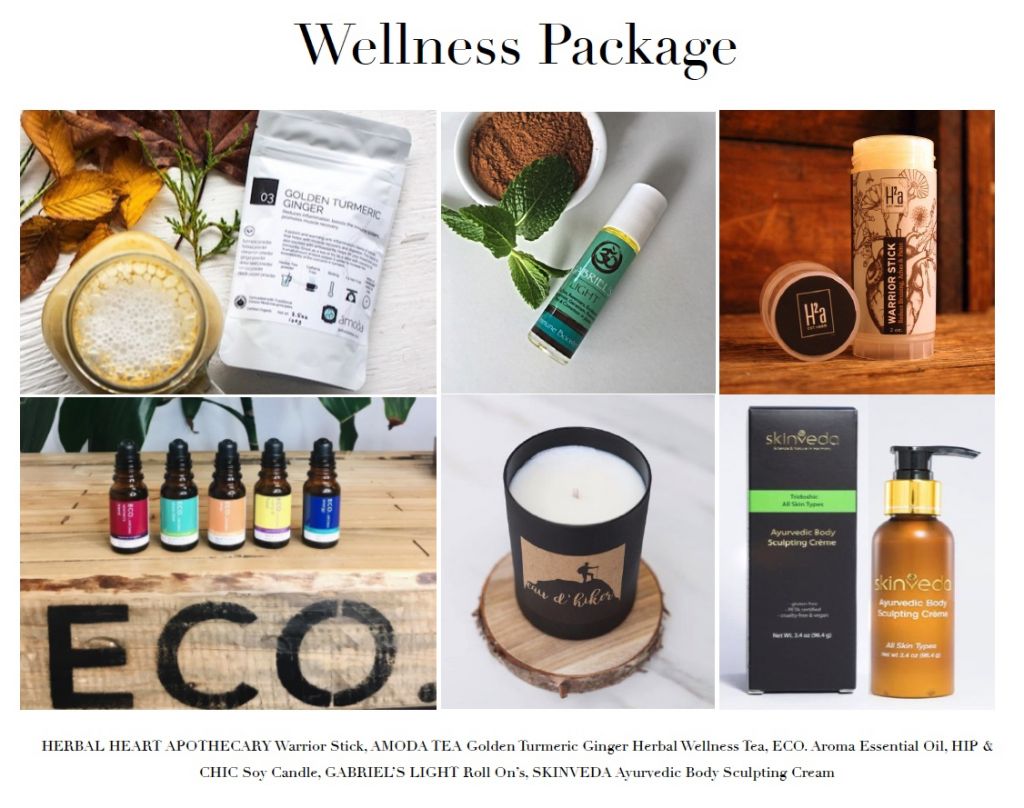 Where does the name come from?
Jampole: We spent weeks and weeks trying to find a name. We went through hundreds and thousands of names. Most of them are registered for use or people will sell them to you for $50,000 or $100,000. We liked the theme of, as a user or vendor, how do you navigate the internet? So, Navago came from that. It suggested what we were trying to do, and it was a name available at a reasonable price.
What requirements do you have for the brands considered for Navago?
Jampole: We are focused on organic and natural brands in health, beauty and wellness, although we are beginning to move outside of that to other products that are eco-friendly. We start off identifying companies that have passionate founders and quality products. We try the products out. We are not trying to compete on price and be the cheapest site. We want prices similar to what they are offering on their own sites.
As I talk to them, I often hear the passion in their voices, and I want to create an emotional connection between the consumers and founders. I thought the best way to do that was to create videos. We have created 20 or so where I've interviewed the founder for about 30 to 40 minutes. You can't get that personality from the larger brands. We work closely with the brands when we are talking to influencers and PR. We hope to sell a lot of their products because that's how our business model works, but, at the end of the day, we hope to give them excellent exposure.
What is the business model?
Jampole: We only make money when we sell the products. We ask for wholesale pricing. We handle all the e-commerce, branding and marketing. Sometimes we write the profiles on vendor pages. We only work with vendors that can ship domestically in the U.S. within five to seven business days and who can drop-ship. We have a proprietary platform that takes the orders, and sends notifications to customers and brands. We take care of the consumer-facing side, and they just drop-ship the products. We take margin from there, and 40% to 50% is what we are asking for. We can be flexible.
We also have a very unique affiliate model. We can tag a consumer that comes to us from an influencer, so we know that they came from a particular publisher, and we monitor any sales that consumer purchases. We pay that influencer a commission, usually 20%, on sales from that consumer and not just on the original item. We have an ad widget, too. Bloggers are often figuring out how to monetize their sites. We can promote a carousel of our brands' products on their site with our ad unit. What's unique about that ad unit is that, when you click on an ad, an overlay comes up on your screen. You can still see the blogger's content and shop within the overlay without having to leave the blogger's site. It helps the brands by putting them on the blogger's site, and bloggers like it because people don't leave their site.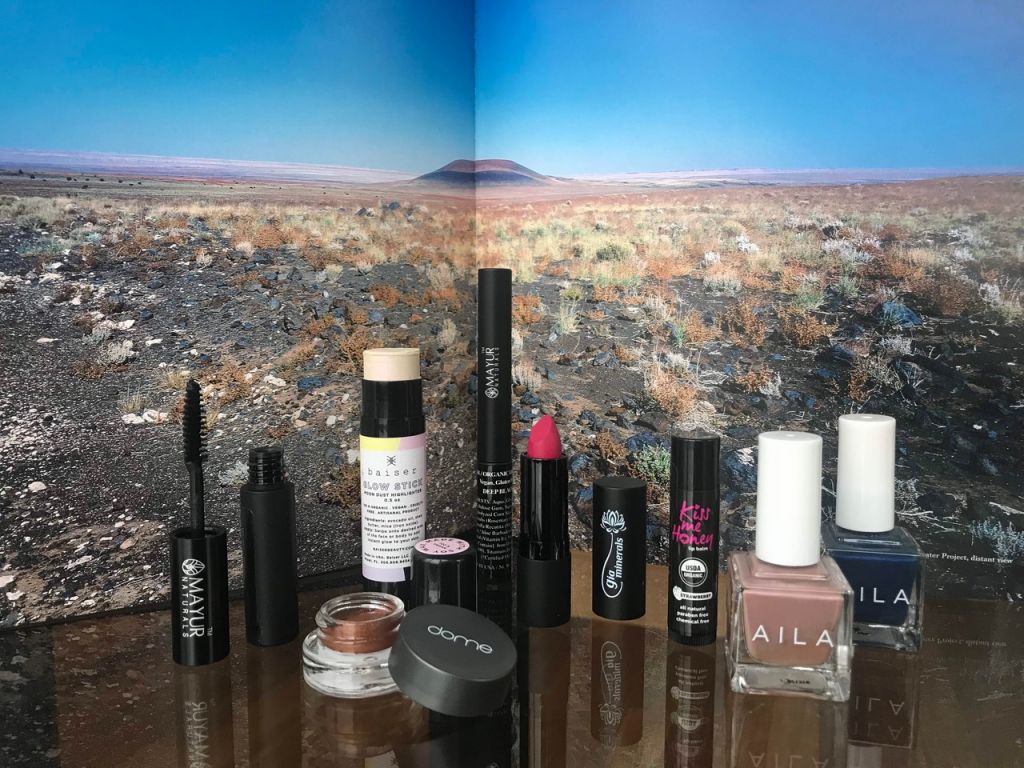 How do you help brands with marketing?
Jampole: They will try to get their products in front of influencers, but influencers are inundated with products. We put products together in customized packages such as a spring wellness package for them. From that perspective, it's an easier run at them than an individual brand can do on its own. We worked with Sophie Uliano earlier this year, and we are in the current Mantra magazine. We are starting to reach out to bigger publications such as Allure and InStyle.
We know the click-through rates and engagement rates can be very high with email campaigns. Our goal is to build up our email subscription list and to work with publications that we can do email campaigns with. The last part of it is advertising. We know Instagram, Facebook and Google AdWords well.
You've encountered fake impressions. Explain your experience.
Jampole: We were about to spend close to $18,000 with a third-party firm and did a trial with them, and found out what they were working with was quite fraudulent. They were working with bots. It's a big problem in the industry, but many of the brands that we are working with have no clue how bad it is out there. So, when they throw money at an ad consultant, for every dollar they spend, about half of that is not effective because 50% of impressions are phony.
Dubois: There are firms out there that are up to 100% fraudulent. When we were running our widget, we were tracking and retargeting the sites that ran the widget, and many of them were ad farms. They would do something called ad stacking, where they'd layer 10 ads on top of each other. The consumer wouldn't see nine of the 10 ads because they'd appear so quickly that they didn't register with them. There is a lot of that kind of activity. The main point is that our technology allows us to optimize campaigns to get the best possible bang for the advertising dollar.
Can anything be done about the fraudulence?
Dubois: There's a lot of hope that AI will help solve some of these problems. There's been a growing awareness certainly on the advertising side about the use of personal data. Privacy levels are being questions and, in Europe, they are really cracking down on the ability of firms to share what is considered private information. I think we will move back to advertising being placed in areas that are relevant against relevant content within publications. Consumers find it less intrusive than seeing an ad for a product just because they happened to land on that product's website. The advertisers' money is wasted a lot of time in retargeting. They continue to hammer people who may have already bought their product or who aren't interested in it. We are going to move back to relevancy, and consumers having more control over the type of advertising they want to see.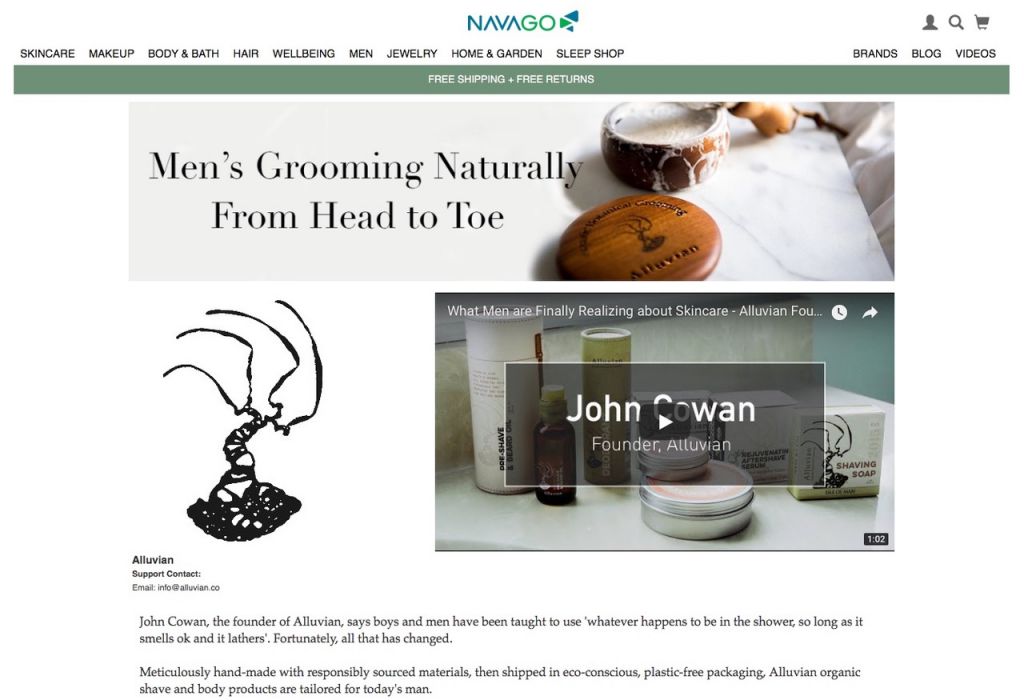 What are you seeing in your influencer efforts?
Dubois: It depends on the quality of the influencer. Often the goal is to get a product on an influencer's site without worrying if the influencer has a real audience. We have run on a dozen or more influencer sites. We have tried to be fairly targeted and, quite frankly, when you look at the campaign results, they are all over the map from virtually no click-throughs on a site to pretty reasonable click-throughs of 12% to 15% as opposed to the 2% you are going to see on average. In the case of the influencer with high click-throughs, they had a really high-quality audience. If the product is good and the influencer wrote an honest review that wasn't paid for, the performance can be superlative.
What consumer groups do you target?
Jampole: We have been testing campaigns that are very precise and very broad. For example, we can target women between the ages of 25 and 45 who live in the Pacific Northwest, are interested in fitness and shop at Lululemon. We may compare those results to results in Florida or New York. We are targeting 25- to 55-year-olds who read Yoga Journal. There are certain demographics that need to be educated, and it's very expensive to educate them. If you look at the low-hanging fruit, it's people who are vegan, and into yoga and indie brands.
Are you driving sales through Navago?
Jampole: We have driven some sales, but our platform has been in pilot mode for the last six to eight months as we test out different programs. We are just going out to market now and spending more serious money in terms of the campaigns we are putting into play. Would I say we are happy with where the sales are at? No. If you asked the brands, they might say they are not happy with sales, but they are happy with the exposure. Quite frankly, it takes a while to build up a brand. We know that from experience. I tell every brand it will take three to six months to build up and, hopefully, if your products are good, we are going to sell them. It's still early for us as we build up the sales volume.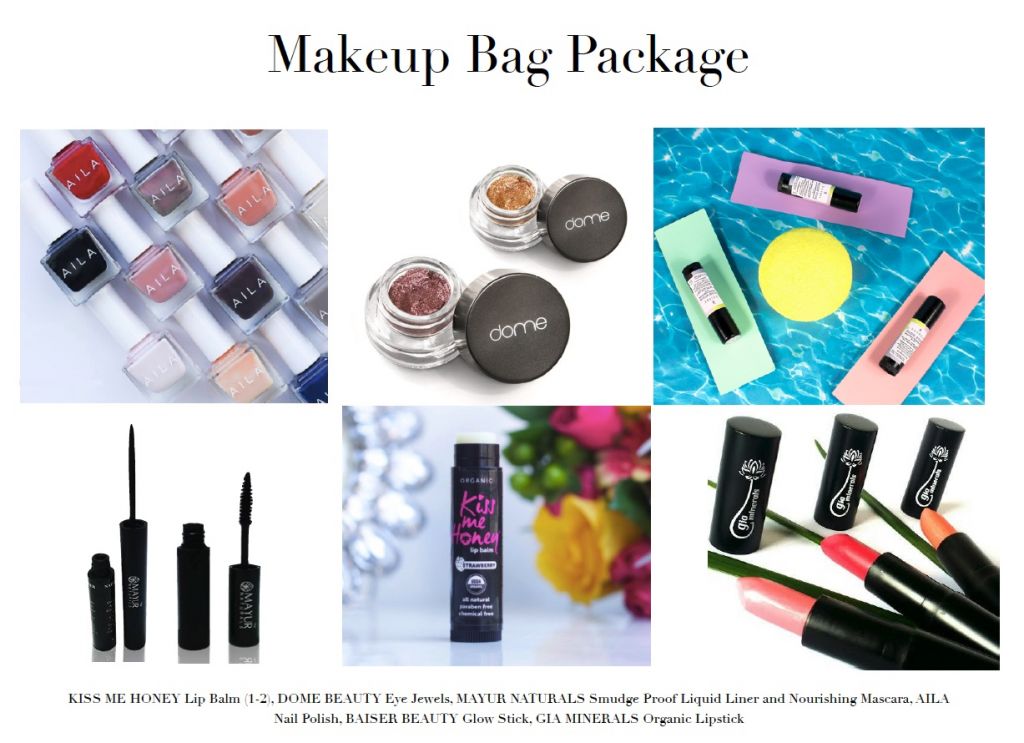 What are a few brands that are doing well early on?
Jampole: I don't look at the brands that are just doing well, but those who are easy to work with and who are engaged. We have had good success with Aila, Klō Organic Beauty, Olive + M, Skinveda and Anokha.
Dubois: I use shaving products from Alluvian. It's a great product line. My wife is a big fan of Aila.
What do you mean by putting serious money behind campaigns?
Dubois: Everything we've done to date has been experimental to test the pieces of technology that we have developed. The spend today has been relatively minor and any single campaign has been under $2,000. All along, we have been trying to build the business case to attract the level of investment we need to put serious money behind it. We do have a large private investor who has put money in for us to go out and build these programs. We are looking at a serious launch – a five-figure campaign – starting in May.
What challenges do you face as you try to build Navago?
Dubois: It's a very, very competitive space. There are hundreds and hundreds of independent brands out there, all with their own marketplaces competing for attention. There are other marketplace sites that, on the surface, are similar to us, but we are trying to do something we think is different that will give brands a better return in the long term and a competitive advantage. On the consumer side, there are so many choices and so little time. How do you reach people and retain their attention? We are trying to build a product that will keep them engaged, and we think it's much more than an e-commerce site with fantastic products. We are building a relationship with them and a community of passion.