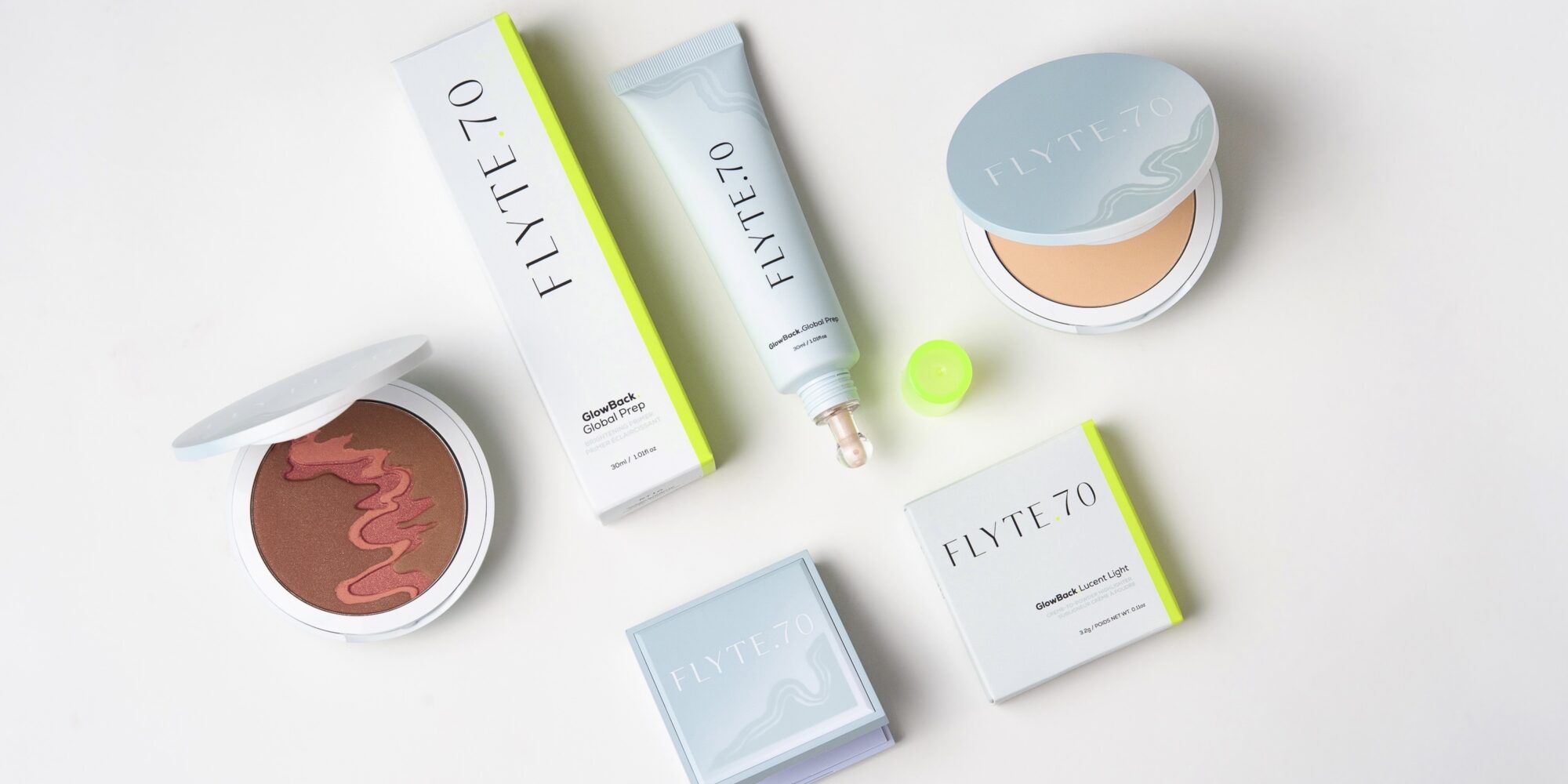 From Early Champions Of Indie Beauty, New Brand Flyte.70 Takes A Modern Approach To Makeup For Women In Their 40s, 50s And Beyond
Elena Frankel and Carolyn Barber spent years helping to build other people's beauty brands. Now, they're building their own.
The friends and business partners, who began in the beauty industry behind department store counters and were tastemakers in the nascent stage of the indie beauty movement with their Boston boutique E6 Apothecary, have launched Flyte.70, a makeup brand geared to women in their 40s and above. Named for the year they were born and a reference to the voyage of life, it has 15 products across four collections—face, eye, cheek and lip—priced primarily from $26 to $48.
"We came from working on the front lines of cosmetic counters, we nurtured indie brands, and we understand the psyche of the customer. We understood it back then, and we understand it today because, in our early 50s, we are the customer. We're going through changes," says Frankel. "After you hit a certain age, you experience changes. For me, it was around 40 that I started noticing products just didn't work the way they used to. You have to evolve, embrace and accept it. The idea was to create a brand that pushed against the ageism that's in society and especially in the beauty industry."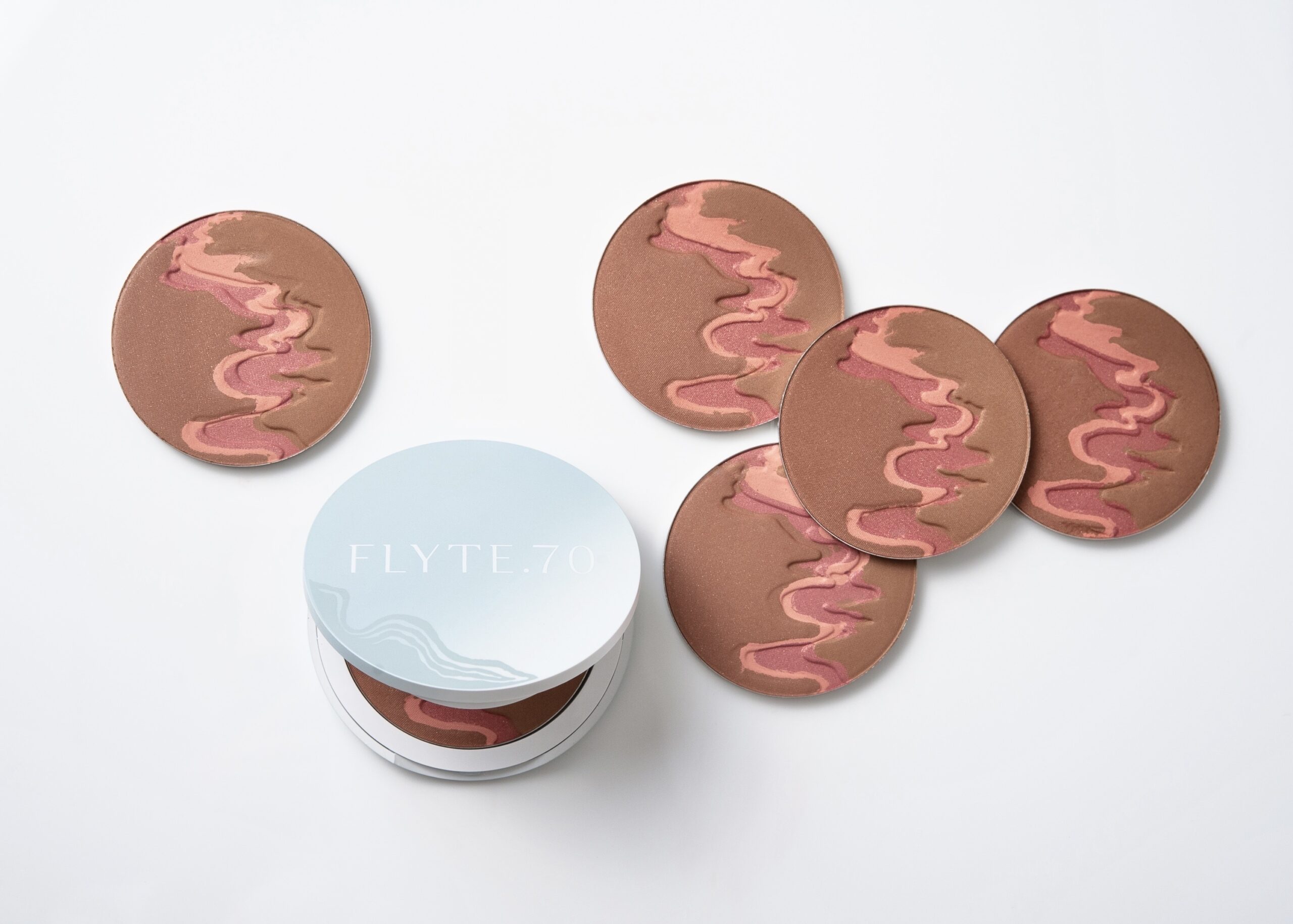 Flyte.70's products are designed for the women Frankel and Barber—and the brand's customers—are currently, not some preconceived concept of older women. Long wear, ease and skincare benefits are cornerstones of the formulas. Often, the brand introduces twists on typical products to make them particularly suited to gen X and baby boomer consumers. For instance, Flyte.70's mascara The Foundation containing vitamin E, jojoba, elderberry, panthenol and the tripeptide biotinoyl-GHK has a blue-infused black hue chosen because it can give the allusion of the whites of eyes appearing whiter. The mascara is paired with stickers that remind customers of the month they opened it so they remember to replace it three months hence.
"When we talk to women our age about their main concerns, there are a lot of psychological aspects to it, but the biggest complaints weren't necessarily wrinkles. It's more about looking tired, fatigued and sallow," says Frankel. "We want any product or shade we make to offset those concerns."
"The idea was to create a brand that pushed against the ageism that's in society and especially in the beauty industry."
Past a certain age, many consumers avoid highlighter, but Barber and Frankel believe Flyte.70's highlighter ColorBack will encourage them to reevaluate the product. "You just look like you're glowing, but it's extremely elegant and natural. It feels like a very silky cream that dries down to a beautiful finish," says Frankel. "I was never a highlighter person, and this is a product that completely shocked me. I use it every day all the time, and it imparts a glow, but not in the festival makeup kind of way."
Since Flyte.70 went live on Dec. 8, the primer GlowBack packed with niacinamide, hyaluronic acid and squalane, and sheer lip product S+S are bestsellers in addition to mascara. In an ode to the 1980s, the brand's products are housed in white boxes with neon stripes indicating the collection they're in. Yellow is for the face collection, green is for the lip collection, pink is for the eye collection, and blue is for the cheek collection. The boxes and product components have graphic topography details, and the boxes feature images of the earth on their insides. Contrasting the neon accents, Flyte.70's color palette also swings to soft grays and blues.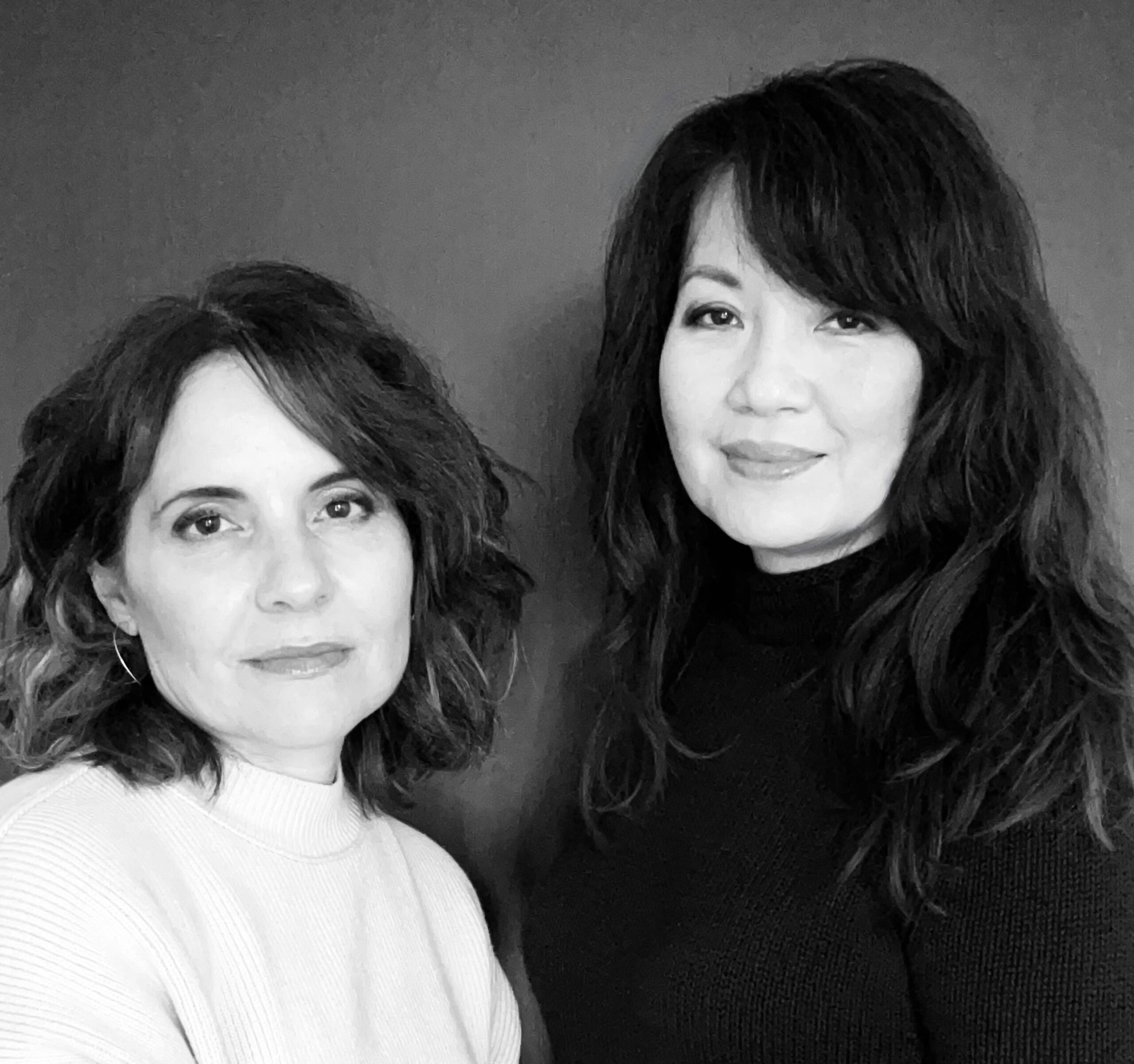 "We came from an era where we listened to alternative music and punk rock. I don't feel my age or what society tells me I should feel like. Why do you have to lose your mojo when you get older? Why can't you like modern and fresh packaging? Why does it have to be gold and heavy?" asks Frankel. "Women our age are very modern and fresh, and they care a lot about wellness, and they are very sporty. They still love style and understanding what is going on in culture. I felt like a lot of that gets lost with brands when they think about what older women want."
Frankel and Barber met in the 1990s when they were both employed at Saks Fifth Avenue in Boston. Frankel manned the Estée Lauder counter before moving to Bobbi Brown, and Barber held court for Prescriptives. They shared a passion for makeup and beauty retail, and a strong work ethic. As a new crop of indie brands (think Too Faced, Becca and Tarte) was shaking up the old guard , they decided they would join forces on a boutique to showcase them in a manner department stores couldn't.
"Why do you have to lose your mojo when you get older? Why can't you like modern and fresh packaging?"
Lauded by Boston Magazine for its mix of "high-style cosmetics and low-pressure shopping," Frankel's and Barber's store E6 Apothecary occupied 1,000 square feet on Newbury Street from roughly 1998 to 2006. At the beginning, Frankel recalls, "Ulta wasn't here. Bluemercury wasn't here. Sephora wasn't even here. There were only a handful of these types of stores in the United States." Of course, beauty retail shifted, and E6 was a victim of indie beauty success as brands it carried went on to explode at its competitors. "We saw Sephora on the horizon, and we knew that the days were numbered for these type of indie stores," says Frankel. "It was like Amazon coming for the bookstores."
Frankel and Barber were shifting, too. Their bond hadn't diminished, but they had growing families (both are mothers), and personal matters took precedence over serving beauty shoppers. Still, the notion of developing a beauty brand, which had occurred to them during E6's run, never disappeared. "Had we done it back then, it wouldn't have the meaning it has for us today," says Frankel. "The journey is essential."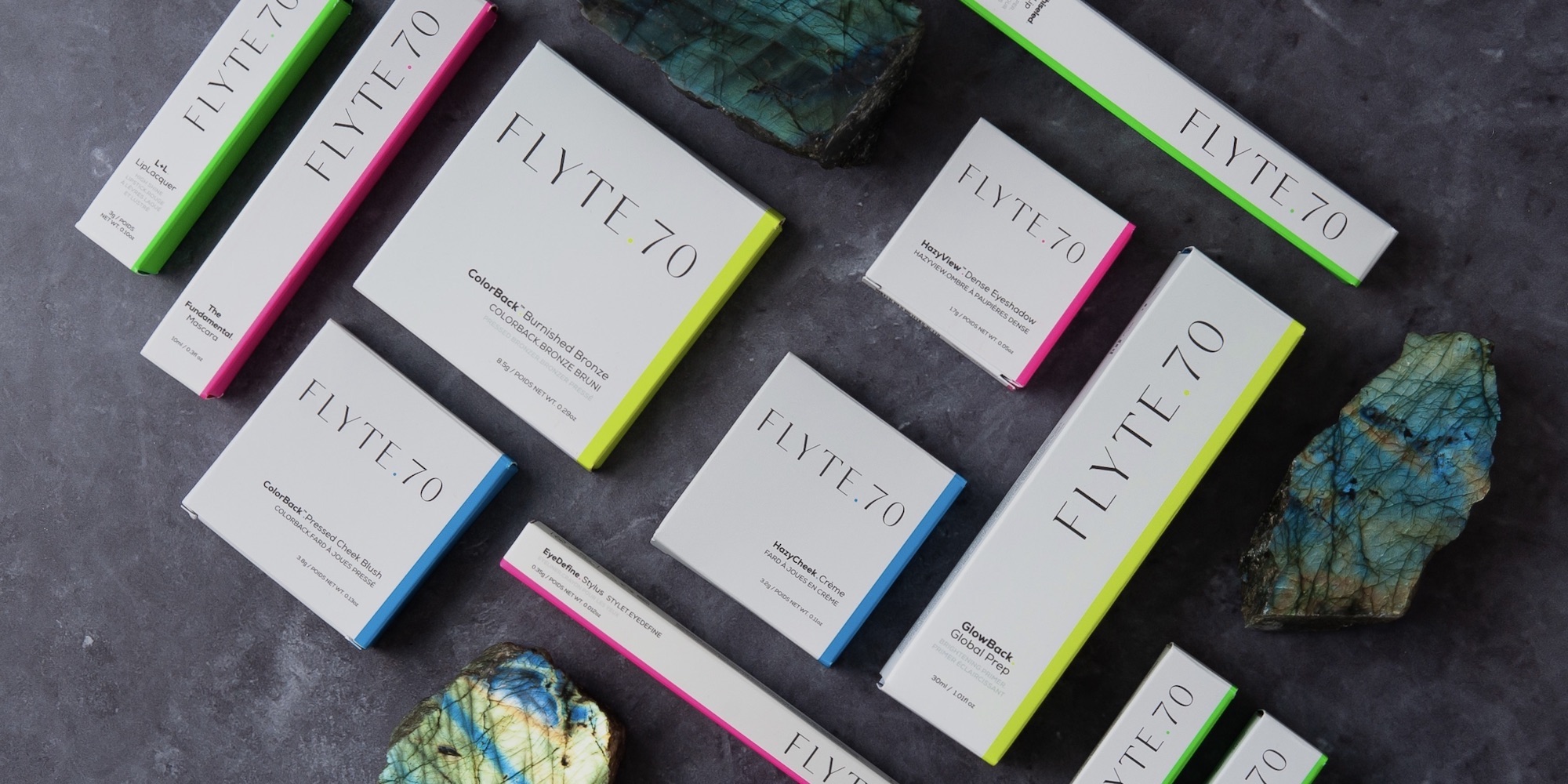 In 2019, with their kids getting older, they thought the moment was right to pursue the brand. In the ensuing months and years, the pandemic has radically altered the beauty industry, and Frankel and Barber aren't setting concrete sales targets for Flyte.70 as navigate through the morphing conditions of the coronavirus. The brand is sticking to direct-to-consumer distribution at the outset. If Frankel and Barber encounter a store like E6 Apothecary that cares deeply about presenting beauty products, they'd consider placing Flyte.60 in it, but they find those stores are far and few between.
Raising consumer awareness is the main goal for Flyte.70 this year. Social media amplification and press outreach are on the docket. "We love our brand so much, but we want other people to know how great it is. A brand is only as good as the people who know about it," says Frankel. Barber chimes in, "We want people to say our makeup has really changed their life and made their life easier."