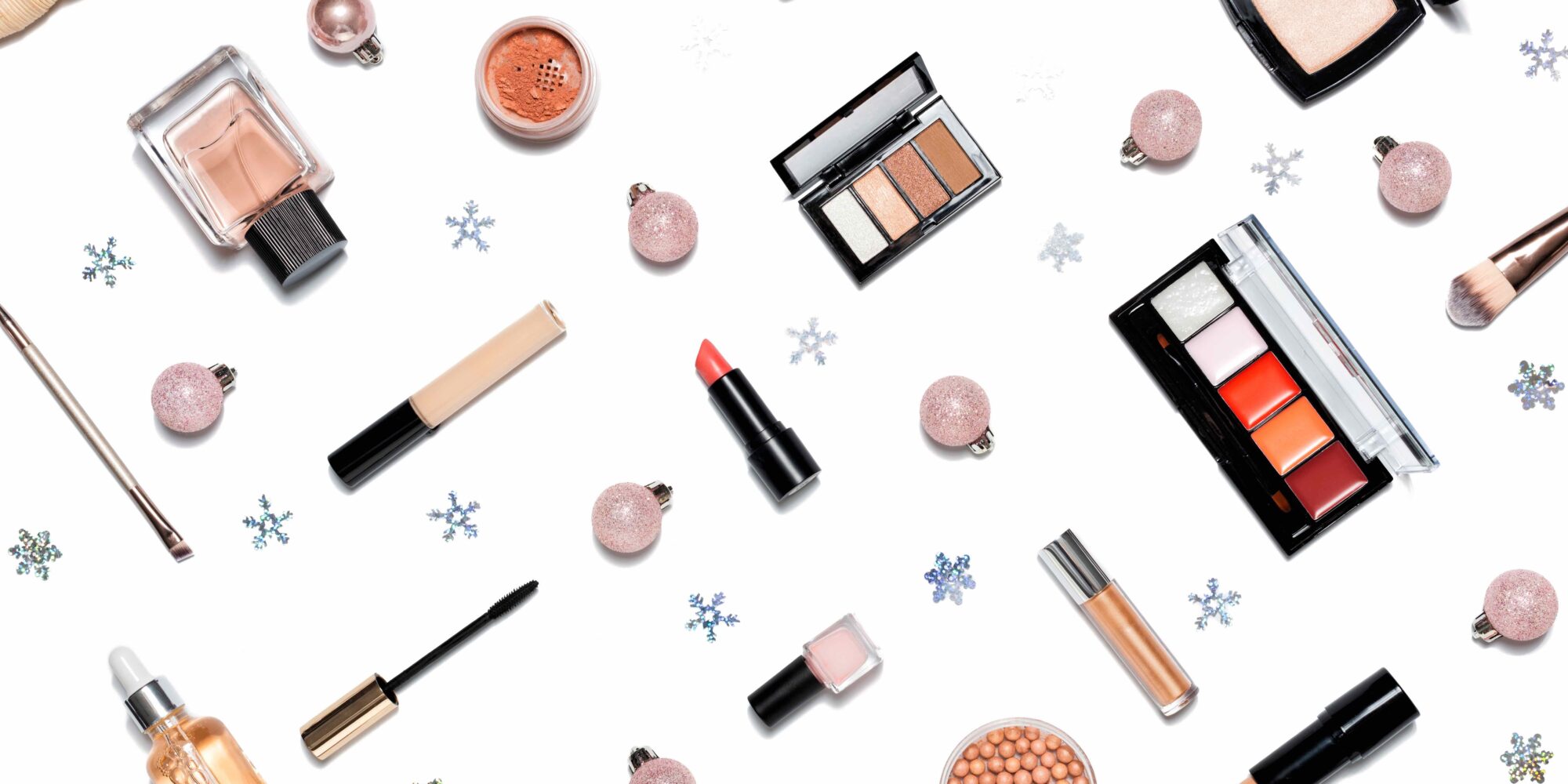 Early Sales, E-Commerce And Self-Care Boosted Indie Beauty Brands On Black Friday And Cyber Monday
A confluence of rising online sales, an area of strength for emerging companies, and an earlier kickoff to holiday shopping promotions paid off for indie beauty on Black Friday and Cyber Monday. With more people at home and shopping on screens, they were open discovering nascent brands.
The big fourth-quarter lesson so far is that there's no longer one day defining holiday shopping, whether it be Black Friday, Small Business Saturday or Cyber Monday. Salesforce is calling the blended commerce period Cyber Week and estimates digital sales during it rang in at $60 billion, with an increase of 20% on Thanksgiving Day, 23% on Black Friday and 10% on Cyber Monday over 2019.
"While there was still a buzz around Black Friday and Cyber Monday this year, these days became a bit marginalized as demand was pulled earlier in the holiday season and the week," says Rob Garf, VP of strategy and insights at Salesforce.
Cyber Monday was still the largest online shopping day in United States history, and consumers plunked down $10.8 billion on it, a jump of 15% over last year, according to Adobe Analytics. As the one-day event unfolds across an entire month, Adobe Analytics projects total online holiday sales will hit $184 billion, up over 2019, but off from its original projection of $189 billion.
"Early Black Friday savings keep getting pushed up. It was crazy. Retailers and brands are relying on promotions to keep customers shopping and to reduce inventory," says Chris-Tia Donaldson, CEO of TGIN, noting that many indie brands kicked off promotions the week before Nov. 27.
Mike Indursky, founder of Hear Me Raw, launched his brand's Cyber Monday deal of 50% off site-wide on Black Friday. "People are going to start spending, so why wait? It has been great for us," he says. "We could have done 20% off, but people are having a hard time right now, and we thought it was the right thing to do." As a new brand, Hear Me Raw's promotion helped get its set of four items into more hands.
Faux lash brand Velour Beauty prolonged the holiday shopping craze by initiating deals on China's Singles Day "in order to help our customers get their gifts on time and on budget," according CEO and founder Mabel Lee. "The sale was sent out to our email database only, lasted 11 hours and resulted in an increase of 1,200% our average daily sales as well as the highest single day sales of the year." She adds, "Even though competitors were offering extremely steep discounts, which could have thrown a small brand like us off track, we continued to focus on building the relationship with customers who have been loyal to the brand, offering a VIP discount of 60% off our mink lashes for 1-day only, ahead of our Black Friday schedule."
Dr.'s Remedy, a brand in nail care, a category that's shown resilience amid the difficult pandemic stretch due to DIY manicures and pedicures, extended its promotions. "We find that consumers like to have a week-long sale versus just a one-day blast, so we offered a Black Friday, Cyber Monday promo for a five-day period," says Rachel Bacheler, managing director for Dr.'s Remedy. The nail brand's sales climbed about 10%.
Coresight Research predicted would beauty would be a potent draw for holiday shopping and five beauty product categories in particular would move the needle: skincare sets, CBD, premium devices, fragrance, and brow, lash, and eye kits. To date, accounts from indie beauty brands indicate the firm's predictions have been spot on.
The closure of Clarisonic sparked demand for Michael Todd Beauty's Soniclear Petite. Michael Friend, president of the brand, reports Ulta Beauty amplified its order of the product by 5X to respond to demand. "We were 100% sold out of five colors by Friday afternoon," he says. "Our newest SKU, the Pedimax, sold out on Thanksgiving day."
Shannon Vaughn, founder of bath and body care specialist Pursoma, says quarantines have boosted relaxation- and sleep-oriented items designed to make people feel better. "Sales are higher than previous years simply because of the extra time people have at home. They are looking for ways to improve their overall mental and physical health," she says. "A top-selling item for us has been the Self Care Subscription Box which people really are loving because of the regularity it provides for them to create a healthy habit on a consistent basis."
"For the past couple of years, I've been predicting the death of Black Friday."
Clean beauty continues to have momentum. Six Gldn, which launched in November, went the discount route to increase exposure for its On the Glow mini set of five products. It offered the set at 40% off. "Even though this year has been extremely tough, the clean beauty sector is growing," says founder Karima El-hakkaoui. "It is really clear consumers are actively looking for clean and natural, high-performing products backed by independent testing."
The digital slant of the holiday shopping season has been critical because Black Friday traffic in physical stores cratered. People largely decided to stay home and spent $9 billion online that day, per Adobe Analytics. According to Tim Lardner, client strategy partner at omnichannel strategy company PMG, shopping at brick-and- mortar stores dropped to 62% of the Black Friday weekend spend from 75% last year.
"For the past couple of years, I've been predicting the death of Black Friday," says Deb Gabor, CEO and founder of brand marketing firm Sol Marketing. Its demise, she suggests, has been brought about by a lack creativity and a glut of discounts. Gabor says, "It commoditizes the goods that are being sold."
Andreina Landis, president and co-founder of nail products brand Mini Mani Moo, agrees. "Black Friday seems almost antiquated now," she says. Getting Mini Mani Moo's products like Molala Gel Polish and Gel No More out early enabled the brand to double its sales thanks to intensified self-purchasing. Landis figures only 15% of Mini Many Moo's sales were for gifts.
Cassandra Thurswell, founder of Kitsch, a haircare and accessories brand, says her company's website sales on Black Friday soared 4,800% from last year and reached $500,000 in a single day. Cyber Monday sales on Kitsch's site were up 3,500% over last year. The brand debuted holiday-specific promotions in early November. Kitsch's bestsellers were cotton face masks, satin pillowcases and hair towels. Grande Cosmetics had a banner year as well. Its sales soared 100% from last year, and hero products GrandeLASH-MD and GrandeHAIR were standout performers.
Petite 'n Pretty posted a 336% hike in Black Friday sales versus last year. The kids' makeup brand offered 35% off purchases on its site and gave out free masks with purchases greater than $50. Peace Out scored with its acne and pore dots, wrinkles patches and acne serums. "We have actually done 2.5 times growth on Black Friday, and Cyber Monday is ending closer to 3 times [last year]," says Erin Murray, senior director marketing and strategy for the brand. "We are up in almost every channel and continuing to expand into new spaces."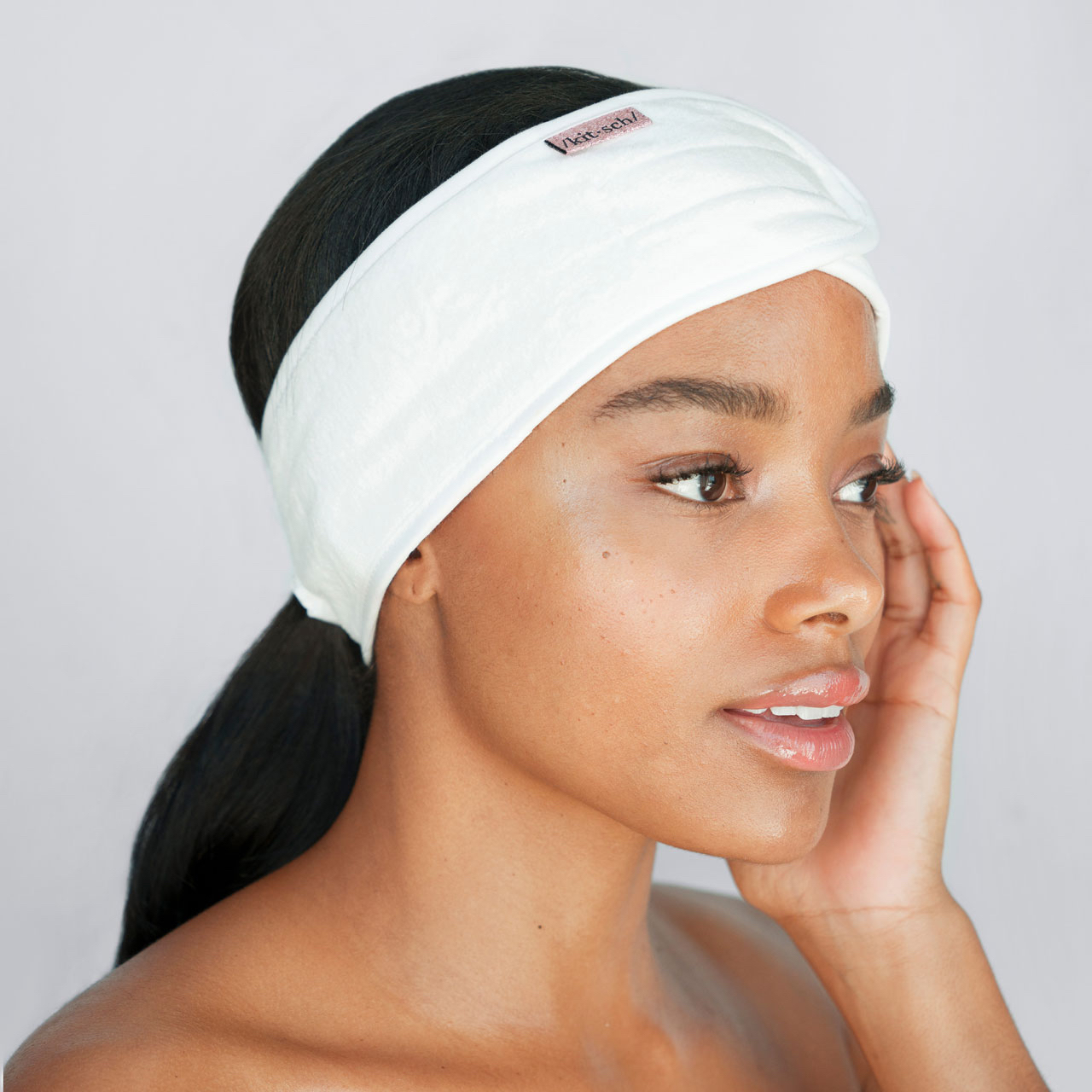 Direct seller Younique's revenues soared 400% on Cyber Monday compared to last year. Launched this year, the onset of the holiday season helped Volto Urbano gain traction for its skincare range. "We did three weeks of sales packed into three days," says CFO Mark Tennenbaum, specifying volume was up 800% over a normal four-day weekend. Items producing gains include Radiance Recovery Biocellulose Mask, Face Cream and Ultimate C&E Serum.
Dionis Goat Milk Skincare offered a similar deal to past years, 35% off purchases site-wide, and experienced double-digit sales advances. Dry skin issues exacerbating by constant sanitizing made the brand's Hand & Body Cream a shining star along with gift sets. Sets did well for Iconic London, too. The company says its Christmas collections started flying off the shelf before Black Friday activities began and sold out. The bestseller has been the most expensive option.
With spa and dermatologist visits limited in most markets, Imran Karim saw sales of his Trophy Skin microdermabrasion line swell. "We are seeing a 5X increase over last year in revenue from our DTC website," he says. "Our most popular item continues to be MicrodermMD, but we just sold out of our newest item, the UltradermMD, which was based on consumer feedback and requests from years of selling MicrodermMD."
The pandemic pushed some brands to deliver exclusive deals. Youngblood Mineral Cosmetics unveiled its Full Throttle Brush Set containing seven go-to makeup brushes as a Black Friday exclusive. "This set equated to 12% of total sales during this time period," says general manager Kai Vinson. Overall, the brand's sales leapt 30% from last year.
Olaplex released the first-ever Black Friday/Cyber Monday promotion on its site that allowed customers to buy any two Olaplex full-size products and get an Olaplex No. 6 Bond Smoother normally priced at $28 for free. It worked. Olaplex saw a volume soar 10X from Black Friday to Cyber Monday compared to last year.
Algenist focused on value, and the skincare brand broke its sales record on Black Friday, and its weekend business yielded double-digit increases. "At this time, we are noticing that what is important is value and not necessarily a straight discount: a bigger size at a good value, the ability to purchase products in various sizes, sometimes even smaller sizes to allow the flexibility of how customers spend their money," says CEO Rose Fernandez. "Other changes we made this year as a result of COVID include free shipping on all orders and reliable delivery. Our distribution center consistently delivers on time." An Algenist bestseller was Loyalty Size Liquid Collagen, which sold out twice in the quarter.
"To make up for the whole year would require a spotlight bright enough to light Los Angeles, and that's unreasonable."
Kitsch has been learning about what value means to its customers. "It's not just about giving a big discount, but connecting emotionally," says Thurswell. "It's important to offer amazing service, multifunctional products that make them feel good about purchasing today and continue to feel good as they use the products going forward. That's what keeps people coming back again and again. We continually ask ourselves, what else can we offer? When we can combine all of those value-adds for the customer they really feel like they are getting a deal."
Blissoma, a botanical skincare brand that operates a physical store, eschews discounts in favor of perks like gifts with purchase. "We do not expect this holiday season to be booming sales wise, but we have done what we can to be there for our clients and offer them support during this tough time by creating great value and being a sensible purchase," says founder Julie Longyear. "If we can make minimal, steady sales goals, we are very pleased."
Longyear doesn't heavily concentrate on Black Friday and pays more attention to Small Business Saturday, a day that's picking up steam with indie beauty brands and their fans. Celeste Hilling, CEO of Skin Authority, says, "We weren't sure how the pandemic concerns would affect Black Friday shopping patterns. We were happy to see our Black Friday online sales and average order value were up double digits over last Black Friday, but one special bright spot was seeing our smaller, independent retailers do really well with our Black Friday sale as a result of Small Business Saturday and shop small community efforts."
QēT Botanicals introduced a Small Business Saturday sale. "Our Black Friday, Small Business Saturday, and Cyber Monday sales were several weeks of business all rolled into one long weekend. We saw an increase in sales during this timeframe from last year of over 300%," says founder Lisa Brill. The brand's cleansing oils, toners, day and night serums, and hair and body treatments have been popular.
Can the extended holiday shopping season offset the business turmoil caused by COVID-19? The jury is out.
"With more consumers being comfortable doing and shopping online since COVID, the holiday shopping season is sure to save a host of businesses year end," says Mahisha Dellinger, founder of Curls. Her brand benefitted from distribution in both physical stores and a boom in e-commerce. Curls' top seller was Blueberry Bliss Hair Growth Collection, which registered a 39% spike in sales.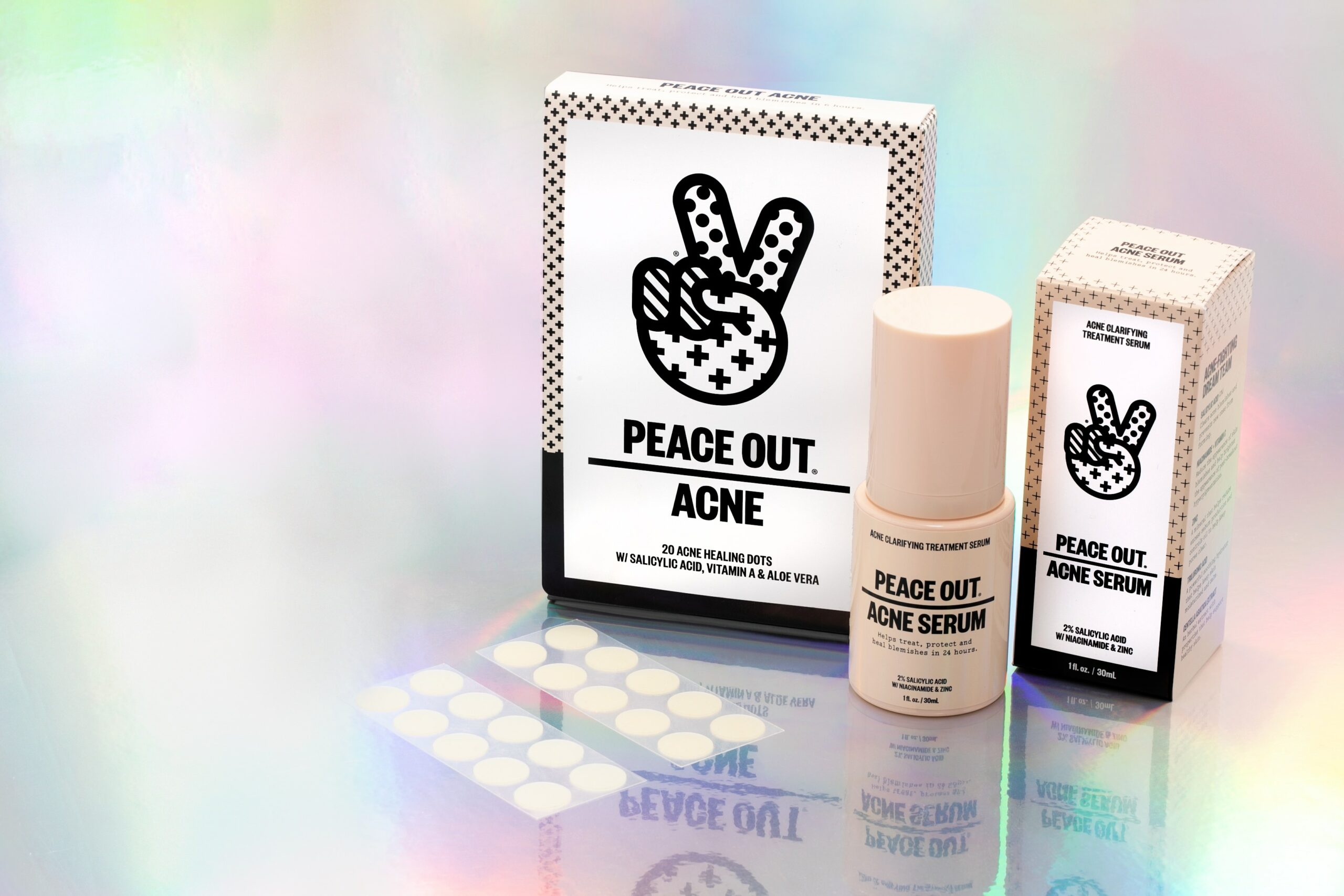 Catie Wiggy, VP of marketing and product innovations for MyChelle Dermaceuticals, shares that the brand realized a sales escalation of 43% for Black Friday and Cyber Monday. "We are incredibly hopeful that Q4 continues to help make up for the tougher months of the year," she says. "Right now, we see a 52% increase in our DTC sales alone for Q4, which shows our customers are continuing to support our brand and helps us grow during difficult times."
For most brands, it might be impossible for the fourth quarter, however solid, to compensate for the pandemic difficulties that rocked the rest of the year. Tennenbaum says, "To make up for the whole year would require a spotlight bright enough to light Los Angeles, and that's unreasonable. Instead, [we] see this as beginning the path back to a world we more easily recognize."
KEY TAKEAWAYS
Indie beauty brands jumped onto holiday promotions early. Many posted at least double-digit sales gains during Cyber Week.
There is no longer one day that puts numbers into the black, rather several months that culminate in total holiday sales
Small Business Saturday is emerging as a bigger event for indie beauty brands.
Indie brands are trying to lessen their reliance on deep discounts and pursue brand-building strategies.
The holiday push is unlikely to compensate for coronavirus-related losses, but will undoubtedly help many businesses survive.