Don't Call It A Rebrand: Earthwise Beauty Evolves Its Packaging To Appeal To Contemporary Stores And Shoppers
In the 13 years since Ava Zhan launched Earthwise Beauty on a creative impulse, she's grown wiser about what it takes to make skincare packaging effective functionally and aesthetically. Her brand's sleek redesign puts that wisdom into practice with containers intended to cater to shoppers and stores.
Earthwise Beauty poured $62,000 into the revamp that has moved it from a brand with a retro vibe to a modern, minimalist player on the clean beauty scene. The update could help bolster the brand's profile at retail and allow its business to run smoother without the unnecessary burdens the earlier packaging placed on it (e.g., previous bottles tended to shatter).
"We have two groups that we serve. One group is individual customers, and that's about 50% of our business, and the other 50% is retail partners. Retail partners have their own needs that are quite distinct from the end customers. I've never run a brick-and-mortar store, but, if I did, I think I'd like the brands to look good together," says Zhan. "You need to create a look that works for your audience. Who are you serving? Focus on that and what they want."
Earthwise Beauty initially came out with a whopping 77 products, including some such as what's today known as the Resiliency Face Serum that remain in the assortment. The extensive product collection was inspired by Zhan's passion for herbs and aromatherapy – she started the brand as a hobby in 2005 while she was a senior production editor at publishing house John Wiley & Sons and didn't get really serious about it until four years ago when her eldest of two sons went to preschool – but it could be unwieldy for retailers stocking the brand and customers trying to find the right solutions for their skin.
"Back then, it seems I was able to create formulas quickly because the repercussions were minimal. You could discontinue product easily. The financial investment in a new product was smaller, and you didn't have partners depending on you," says Zhan, owner of Pacific Northwest Essences as well as Earthwise Beauty. "As you grow, you learn to focus and that each new product needs to be very strong."
"The term rebrand is handy for industry insiders, but, for, me it doesn't have a friendly connotation when addressing the customer. The word rebrand can be understood as a new marketing handle to 'get' the customers. I am not loving it because I always want to be on the side of the customer."
The brand has trimmed its selection to 17 face products and seven teas. The current selection transitions Earthwise Beauty away from a dalliance into body care and concentrates it heavily in facial care. Nap in the Meadow Face Serum and Ambrosia del Cerrado Liquid Moisturizer are the bestselling products.
"My audience wants products that solve their facial care problems," says Zhan. "While another company might attract a segment of customers that wants a comforting product for their baths, I attract people who see me as an herbal doctor for their facial care. This segment has only been growing. We've always had many customers who want our facial care products and very few who want the body care."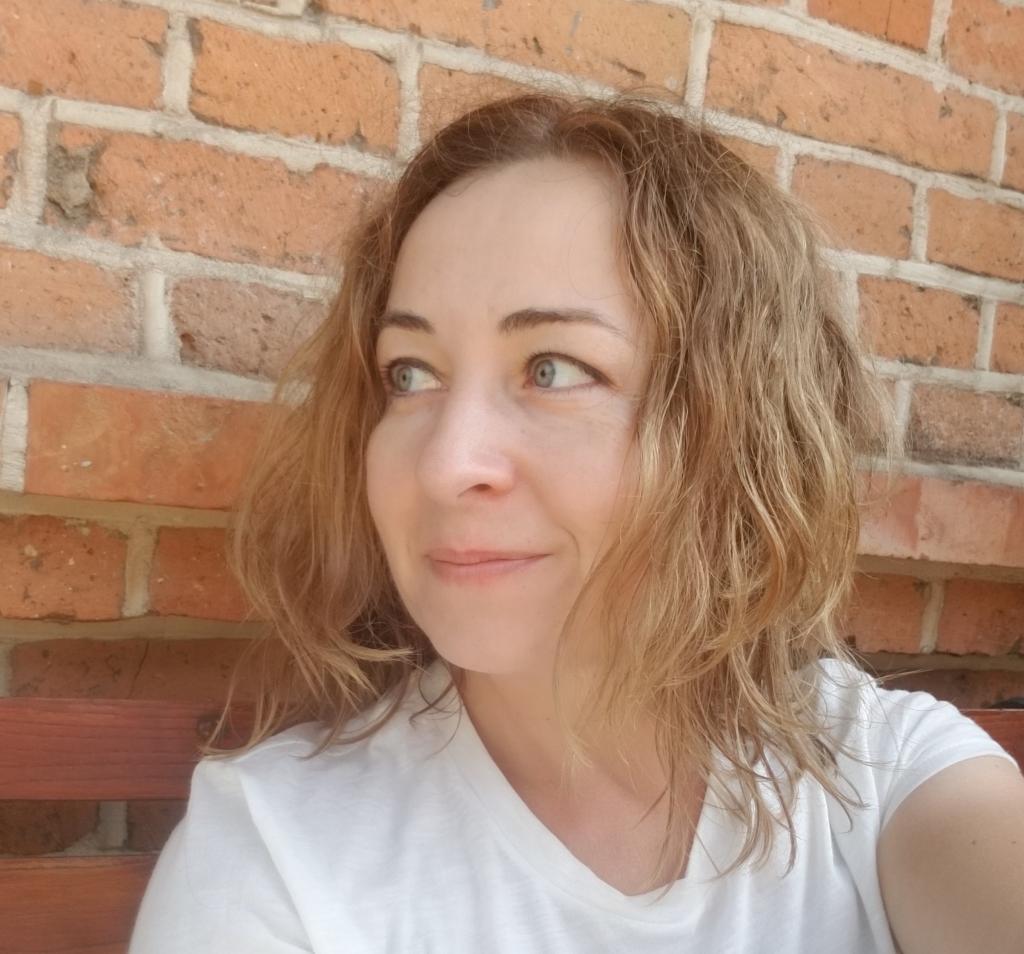 Earthwise Beauty's former packaging had bright, patterned labels uniquely reflecting each product's scents, ingredients, colors and more. The unique labels were interesting, but they required Earthwise Beauty to hire a graphic designer every time it wanted to introduce a product, an expensive and lengthy undertaking. The prior packaging used delicate clear glass, and the brand has switched to sturdier dark glass with the refurbished packaging to shield formulas from sun exposure and extend shelf lives.
With the overhaul, the labels are cream with a copper logo, and black product names and descriptions. Earthwise Beauty has fun with its boxes, which feature photographs of wild flowers and meadows on the insides. "I wanted packaging that is classy, enduring and feminine," says Zhan. "It was quite challenging in terms of the containers because I wanted them to stand apart, but, at the same time, as a small company, the reality was we couldn't afford our own molds and packaging made just for us. That's just not where we are. We were balancing the limitations with what we wanted to achieve."
"I am a passionate, nature-obsessed person who gets carried away picking wild goldenrod in forest patches and spreading it on trays to dry, but I also must watch closely what the business steps need to be in order for our company to survive – pay all our bills – and to be able to grow. Many outsiders see a redesign of packaging as a fun, exciting project, but I saw it as a stepping stone."
Earthwise Beauty notified retailers of the redesign two months before the remodeled packaging hit the market. It didn't give customers early notice. The brand unveiled its transformation to customers on Instagram in June, the month the redesigned products began selling. Zhan was concerned that, if she alerted customers early, they would have been overly worried about the modifications being made to their beloved products.
In addition, Zhan was careful about the verbiage she employed to describe Earthwise Beauty's shift. She didn't call it a rebrand. Instead, she called it a "new look" or "brand makeover." "The term rebrand is handy for industry insiders, but, for, me it doesn't have a friendly connotation when addressing the customer," explains Zhan. "The word rebrand can be understood as a new marketing handle to 'get' the customers. I am not loving it because I always want to be on the side of the customer."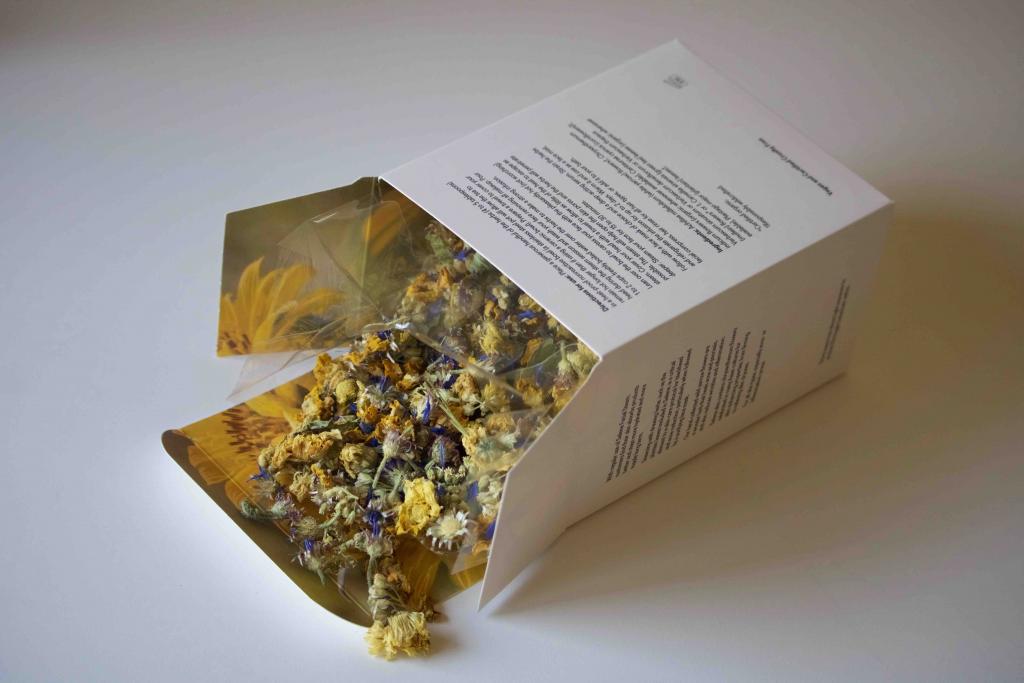 Earthwise Beauty put retail expansion on hold during the redesign process that got underway in December 2017. Now, Zhan aims to ramp up the brand's retail distribution. However, she's not pushing for a huge retail presence. She usually signs on one to three retail partners a month. She handles production internally and can't expand beyond Earthwise Beauty's in-house capacity. At the moment, the brand is available at eight retailers. Among them are Take Care, Aurora Beauty and Greenhouse Beauty in the U.S.
"I am a passionate, nature-obsessed person who gets carried away picking wild goldenrod in forest patches and spreading it on trays to dry, but I also must watch closely what the business steps need to be in order for our company to survive – pay all our bills – and to be able to grow," says Zhan. "Many outsiders see a redesign of packaging as a fun, exciting project, but I saw it as a stepping stone."